We have so many casserole recipes that we make again and again! We decided to put together a list of some of the most popular and unique casseroles out there! If you are struggling for dinner ideas, look no further!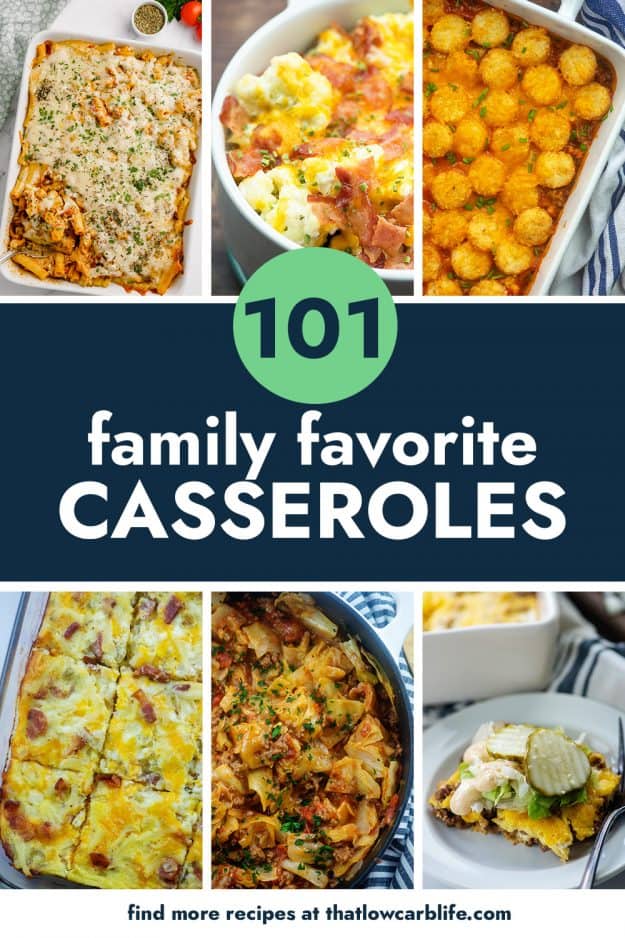 There is just something comforting and filling about a casserole. Probably because they often include family favorites, like pasta and cheese! 😉
Our family loves casseroles because they are usually simple to make but full of flavor, and there are just so many different types of casserole recipes out there.
We've got everything covered in this list from dinner dishes to breakfast dishes, Mexican and Italian dishes, and just about anything else that looked good! I'm sure we missed a few, because seriously, there is a casserole for everything.
101 Family Favorite Casseroles
No need to get tired of the same casserole week after week. We've gathered up nearly 100 of our favorite casserole recipes for you to test out!