About
Hi there. My name is Karly and I'm a homeschooling mama of two kids and married to my high school sweetheart.
My husband and kids demand that I feed them every day, and for some reason they don't consider cold cereal a proper dinner. As you can see, life is hard.
I decided that if I'm going to be forced to cook for my family, I may as well have fun with it and share my favorite recipes with you.
Aforementioned high school sweetheart turned husband.
In the nearly ten years that I've been married, I've considered frozen pizza a gourmet dinner (that was the first couple of years) and then moved on to Hamburger Helper (that was years three through five) and have finally (thankfully, says my husband) moved on to food that doesn't come from a box.
In the past five years I've come to really enjoy cooking and trying new recipes.
The two kids. Go ahead and say it…they're cute. I know. Apparently, I'm good at the people making.
This blog began in 2008 as a way to share my love of photography and food with the world. It's since turned into a full time career and I'm so proud of this little space and am so happy you found your way here to join me.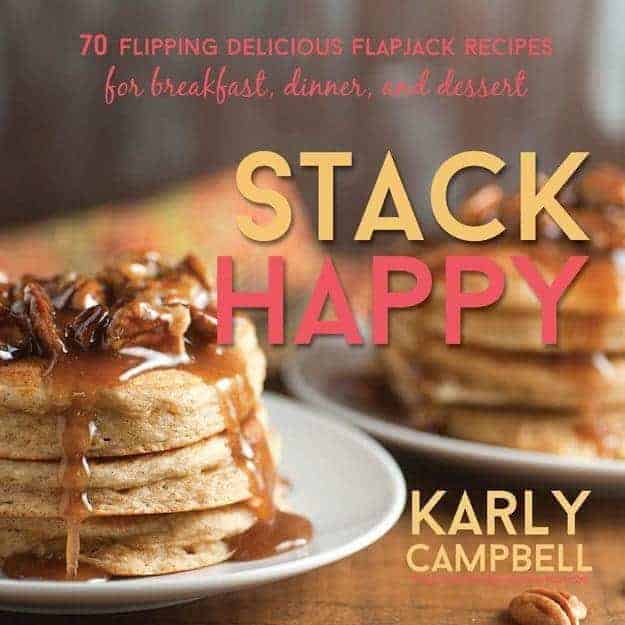 I've also written a cookbook that I would love for you to check out! It's an entire book dedicated to our one true love – pancakes! There are 70 recipes featuring pancakes for dinner, dessert, and breakfast – plus syrups and toppings to create your perfect stack. You can find the book on Amazon.
If you enjoy what you see, please subscribe to my free newsletter and you'll get a new email every time I post a recipe.
Oh, and why the name Buns In My Oven? The first recipe I ever made and photographed for the sole purpose of putting it up on the internet was hamburger buns. I know the name makes you think I'm pregnant, but I promise I'm not. The only buns in my oven are the yeasty kind.
If you'd like to work together, you can email me at [email protected]