August 31, 2018
Chicken Parmesan Meatball Casserole
This meatball casserole recipe has all the flavors of traditional Chicken Parmesan without the mess of frying chicken! This can also be one of your go-to freezer meals that your whole family will love!

I have a confession to make.
I've been rocking this domestic thing. Laundry, vacuuming (I just got a new vacuum
and I LOVE it!), all that jazz. You guys, I even make my bed in the mornings. I have never been a make your bed type of person. Ever.
That's not the confession, though. That was just me bragging.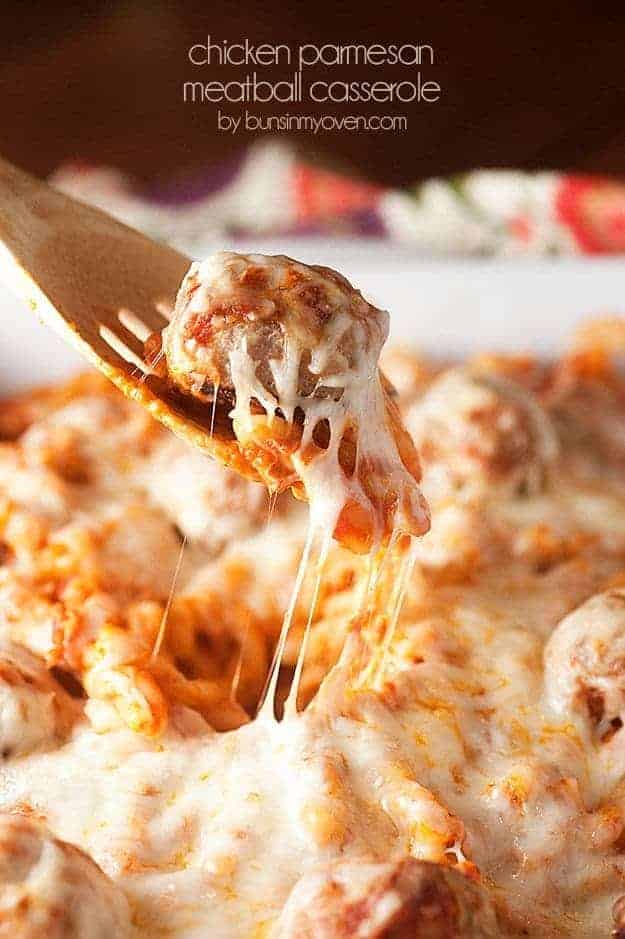 The confession? I have been failing at dinner. Hardcore.
This meatball casserole was a total dinner win!
My husband works some rather unpredictable hours. When things go wrong at work, he has to stick around and fix them. It's a bummer when it comes time to cook dinner.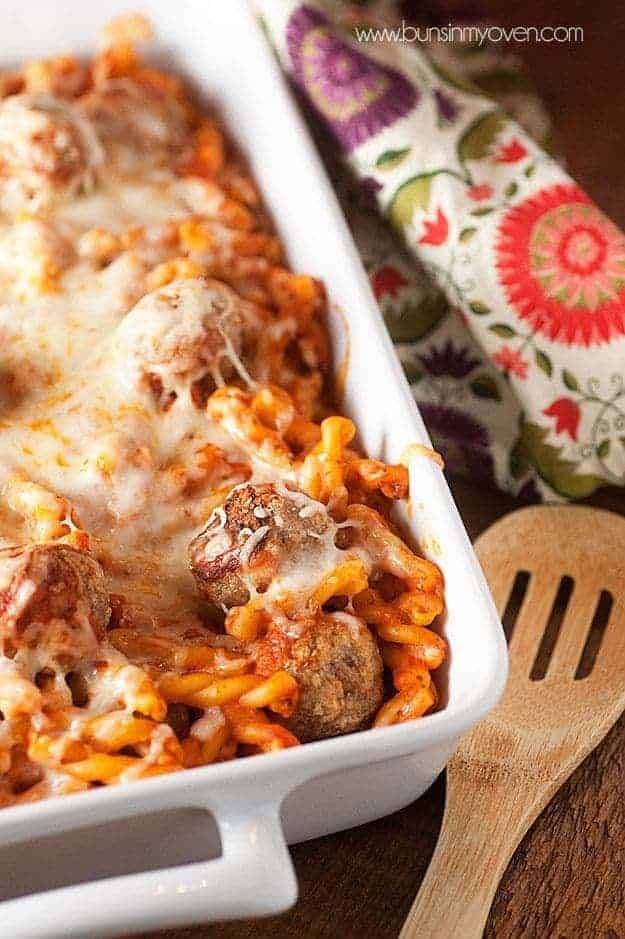 I've told him that 6:30 is dinner time and he can either be home then or he can microwave left overs when he does decide to drop by. The thing is, on the nights that I'm pretty sure he isn't going to make it on time, the kids and I eat random junk. Cereal, my favorite cold sandwich, chips with restaurant style salsa, oatmeal. Whatever, if it takes me less than 5 minutes, I serve it.
This Chicken Parmesan Meatball Casserole is my way of making up for the lackluster dinners we've been having. It's full of melty cheese, healthy chicken, and the tomato sauce totally counts as a veggie.
You're going to love this chicken Parmesan casserole!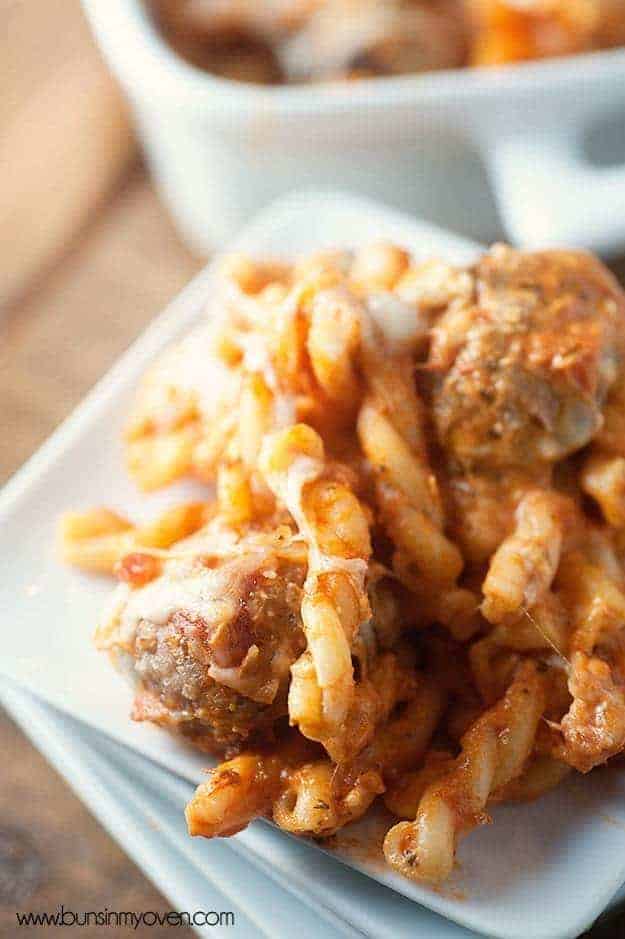 Plus, pasta reheats like a dream and is usually even better the next day! My whole family ate this, although I did have to chop the meatballs up into tiny pieces for my daughter. She hates meatballs, unless she doesn't know she's eating meatballs and then she loves them. Kids are weird.
I think you're going to love the traditional chicken Parmesan flavors in this recipe, especially because it's so much easier than frying chicken! The meatballs bake in no time which make this a nice weeknight meal, too!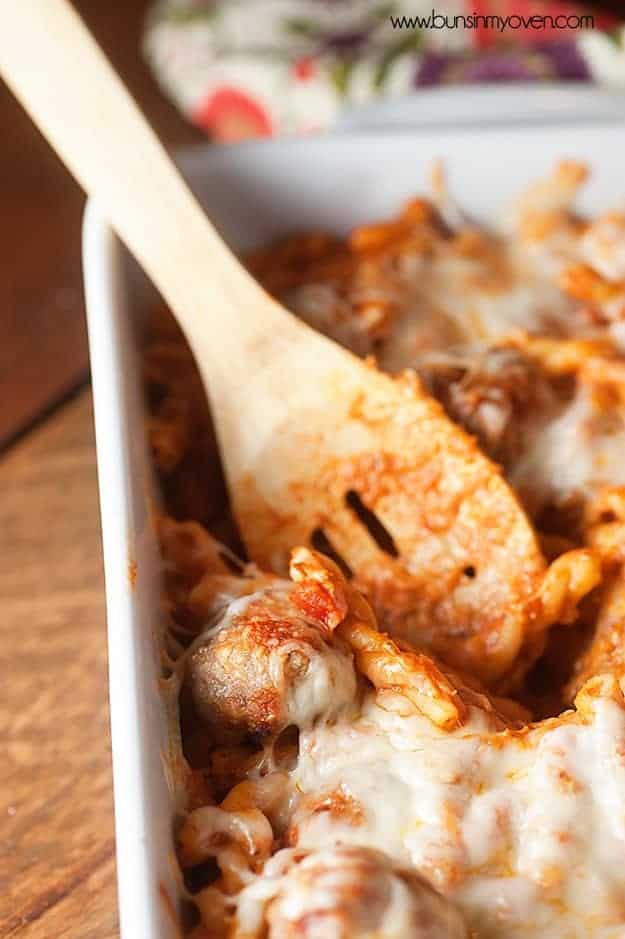 Never miss out on a single recipe! Follow me below:
Chicken Parmesan Meatball Casserole
Servings: 8 servings
Course: Main Course
Cuisine: Italian
Keyword: easy pasta recipes, kid-friendly recipes, weeknight dinner recipes
Calories: 466 kcal
This meatball casserole recipe has all the flavors of traditional Chicken Parmesan without the mess of frying chicken! This can also be one of your go-to freezer meals that your whole family will love!
Ingredients
1 pound lean ground chicken
1 cup panko bread crumbs
1 large egg
1/2 cup grated Parmesan cheese
1/4 cup milk
1 pound campanelle pasta any small shape is fine, such as ziti
24 ounces marinara sauce 1 jar
2 cups grated mozzarella cheese
1 teaspoon Italian seasoning
Instructions
Bring a large pot of water to a boil and add the pasta. Cook for 1 minute less than package directions state.

Preheat oven to 450 degrees.

While the pasta is cooking, prepare the meatballs. Add all of the ingredients to a large bowl and use your hands to mix them together well. Form into small balls, about 1 inch in diameter and place on a parchment lined baking sheet.

Bake for 10 minutes or until cooked through and no longer pink. Remove from the oven and reduce the oven temperature to 350 degrees.

Add the pasta sauce to a large bowl and stir in the cooked pasta and meatballs. Stir gently to coat everything in sauce.

Spread half of the pasta and meatballs into a 9x13 baking dish. Top with half of the mozzarella cheese. Repeat layers. Sprinkle with Italian seasoning.

Bake for 20 minutes or until the cheese is melted. Serve immediately.

*To freeze this dish, stop just short of baking the casserole, cover tightly with foil, and freeze until ready to bake. Bake at 350 degrees for 45 minutes or until hot and bubbly.*
Nutrition Facts
Chicken Parmesan Meatball Casserole
Amount Per Serving
Calories 466 Calories from Fat 126
% Daily Value*
Fat 14g22%
Saturated Fat 6g38%
Cholesterol 100mg33%
Sodium 821mg36%
Potassium 766mg22%
Carbohydrates 53g18%
Fiber 3g13%
Sugar 6g7%
Protein 29g58%
Vitamin A 660IU13%
Vitamin C 5.9mg7%
Calcium 267mg27%
Iron 2.8mg16%
* Percent Daily Values are based on a 2000 calorie diet.
Nutrition Disclaimer: All information presented on this site is intended for informational purposes only. I am not a certified nutritionist and any nutritional information shared on bunsinmyoven.com should only be used as a general guideline.
Need some more easy dinner ideas?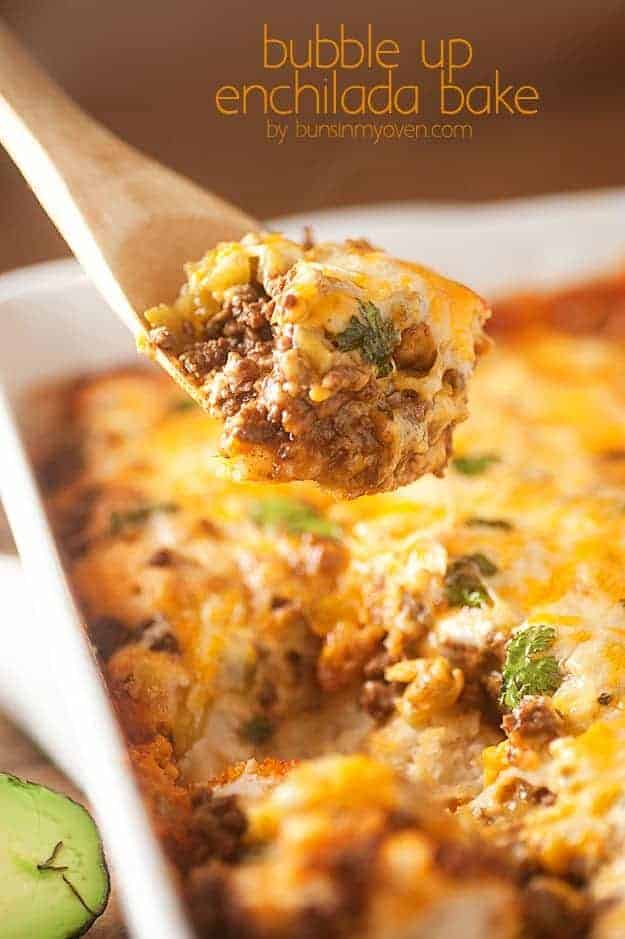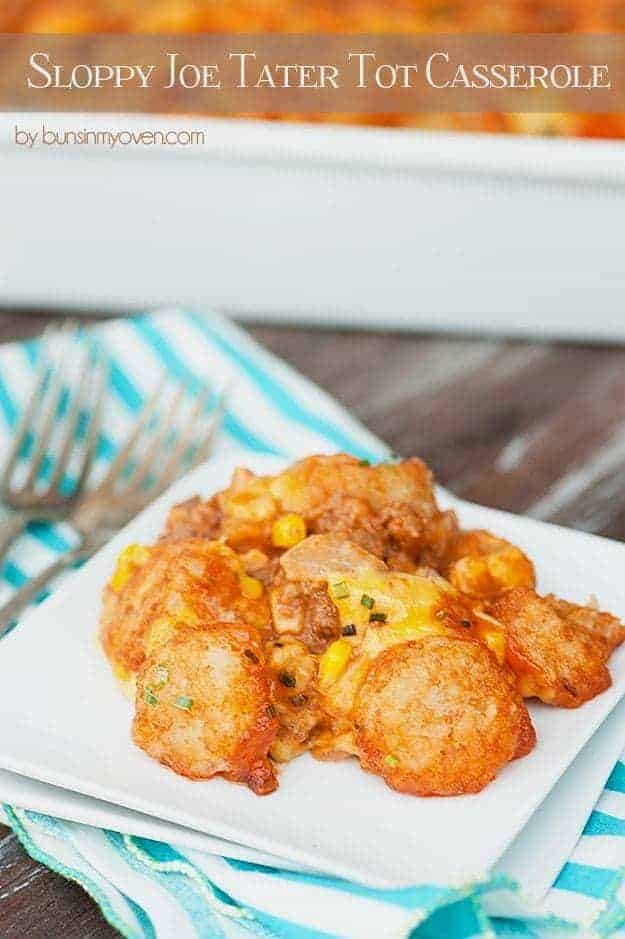 Sloppy Joe Tater Tot Casserole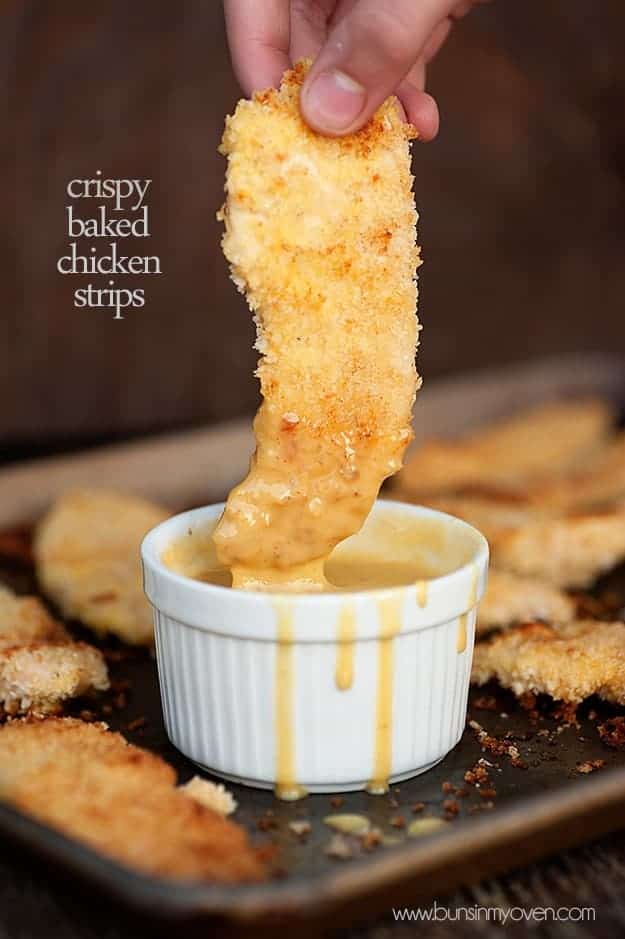 Follow Buns In My Oven's board Food I Must Eat Immediately on Pinterest.


This post contains affiliate links.