Hi friends!
Popping in today with a quick shout out to my other blog and the crazy delicious and oh so perfect low carb chicken casserole I shared over there this morning!
A lot of you have been emailing me to ask when I'm going to share a new low carb recipe (y'all seem to love them, yay!!), so I'm guessing a few of you missed the announcement:
I started a new blog dedicated completely to low carb recipes!
Follow me here for more traditional recipes and follow me there for easy low carb goodness!
This low carb chicken casserole I shared today starts with cauliflower rice, broccoli, shredded chicken, bacon, and cheddar. It is SERIOUSLY good.
I'm a total casserole girl and honestly a bit of a snob about them. Trust me when I say you want to try this one. Even my cauliflower-hating daughter ate this one!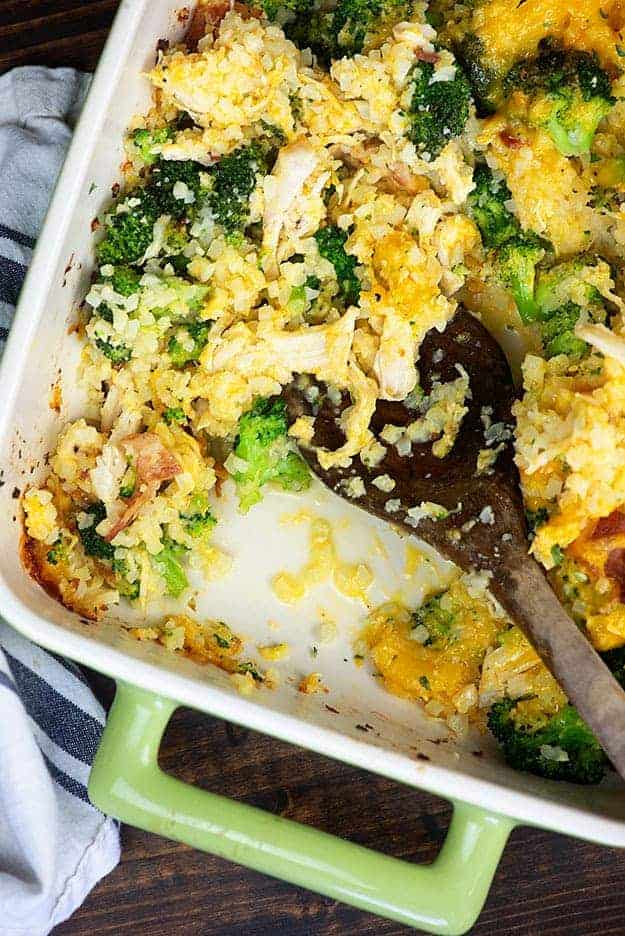 If you'd like to sign up for my newsletter over on the new blog, you can do so RIGHT HERE. You'll get an email any time I post a new recipe, which is a couple of times a week.
You can also follow That Low Carb Life on Facebook, Pinterest, and Instagram so you're sure not to miss anything tasty!
Thanks so much for supporting me in my new blogging adventure. You guys are seriously the best and I could have never done this without the support and encouragement from all of you! <3 <3 <3