These grape jelly meatballs are tossed in the slow cooker for a few hours and then make a perfect snack or appetizer for game day! Meatballs with grape jelly and chili sauce might sound a little crazy, but the sauce transforms into something amazing while it cooks!

I'm getting a bit of a complex here, guys.
Every time I go shopping with my daughter she ends up shouting that I can't possibly be a girl because I don't like sparkles and glitter and bling and neon colored pictures of cats wearing sunglasses adorning my clothes.
Which, let's be real for a minute, if that's the measuring stick of girl vs. boy, I'm fine being a boy. Cats on clothes will never be my thing. Ever.
But, every time she loudly proclaims, "You're not even a REAL girl, Mom!" I get a little uncomfortable and wonder what the other shoppers think. I promise, guys. I am a lady.
Grape Jelly Meatballs are the perfect appetizer or snack for your next party!
Anyway, this really has very little do with meatballs other than the fact that I feel like meatballs are a manly food.
You don't see a lot of dainty little girls grubbin' on a meatball sandwich, with melty cheese all up in their hair, and marinara sauce down the front of their shirt.
I can't help it though. Maybe my daughter is right.
Not only do I freakin' love a good meatball recipe, I am thoroughly obsessed with meatloaf.
My cheeseburger meatloaf is one of the most made recipes in my repertoire. Bacon, cheese, beef. Yep. Manly.
So, this year I was thinking about New Year's Eve and football food and I knew that we needed some crockpot meatballs to go alongside the pizza rolls. With grape jelly and chili sauce.
You might think meatballs with grape jelly sounds weird, and your'e not wrong, but if you've never tried these I implore you to give them a shot.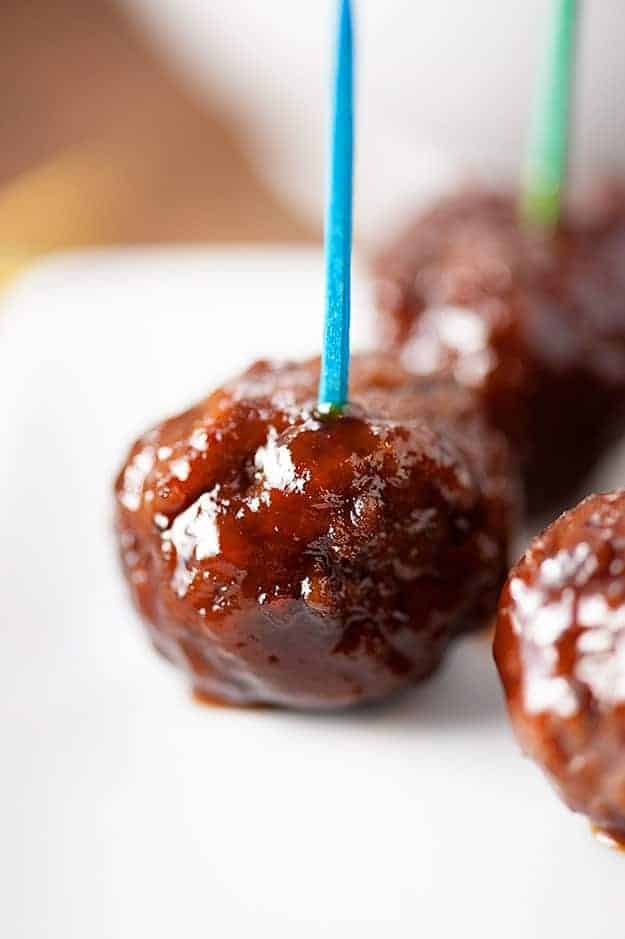 The jelly and chili sauce do something magical when slow cooked with the beef and the resulting sauce is a perfectly sweetened barbecue sauce with just the right kick. I use this Heinz chili sauce (affiliate link) and you can usually find it near the ketchup and other condiments.
Meatballs with grape jelly are sweet saucy perfection!
I can eat my weight in grape jelly meatballs and I don't want to tell you how much I weigh, so I'll just say that's a lotta dang meatballs.
Best of all, these are made in the slow cooker, which means they're super simple to throw together and you basically dump things in and then walk away.
I use my Ninja slow cooker for this recipe. I have quite a few slow coookers, but the Ninja is my favorite – nothing sticks to it, it cooks evenly, and I love the timer on it. It has tons of 5 star Amazon reviews too. You can buy one here. <– This post may contain affiliate links which won't change your price but will share some commission.
I know meatballs with jelly sounds a little out there, but I hope you give this a try! So good!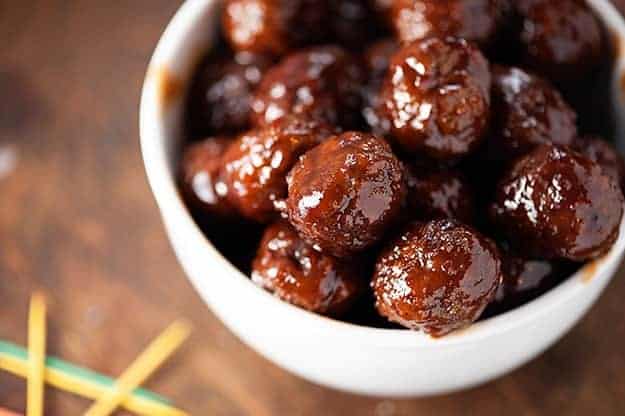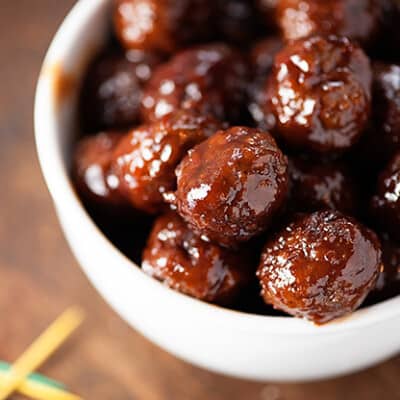 Grape Jelly Meatballs
These grape jelly meatballs are a staple at parties in my house! They're so easy to toss together and everyone loves them.

Prep2 minutes
Cook4 hours
Total4 hours 2 minutes
Ingredients
2 pounds frozen meatballs
12 ounces chili sauce
1 1/2 cups grape jelly
Instructions
Add the chili sauce and grape jelly to a slow cooker. Stir to combine.

Add the meatballs and stir to coat.

Cover and cook on low for 4 hours. Serve as an appetizer or over rice as a main dish.
Nutrition Information:
Calories: 346kcal (17%)| Carbohydrates: 34g (11%)| Protein: 13g (26%)| Fat: 16g (25%)| Saturated Fat: 5g (31%)| Cholesterol: 54mg (18%)| Sodium: 435mg (19%)| Potassium: 354mg (10%)| Fiber: 2g (8%)| Sugar: 23g (26%)| Vitamin A: 200IU (4%)| Vitamin C: 8.8mg (11%)| Calcium: 25mg (3%)| Iron: 1.1mg (6%)
More savory recipes? No problem.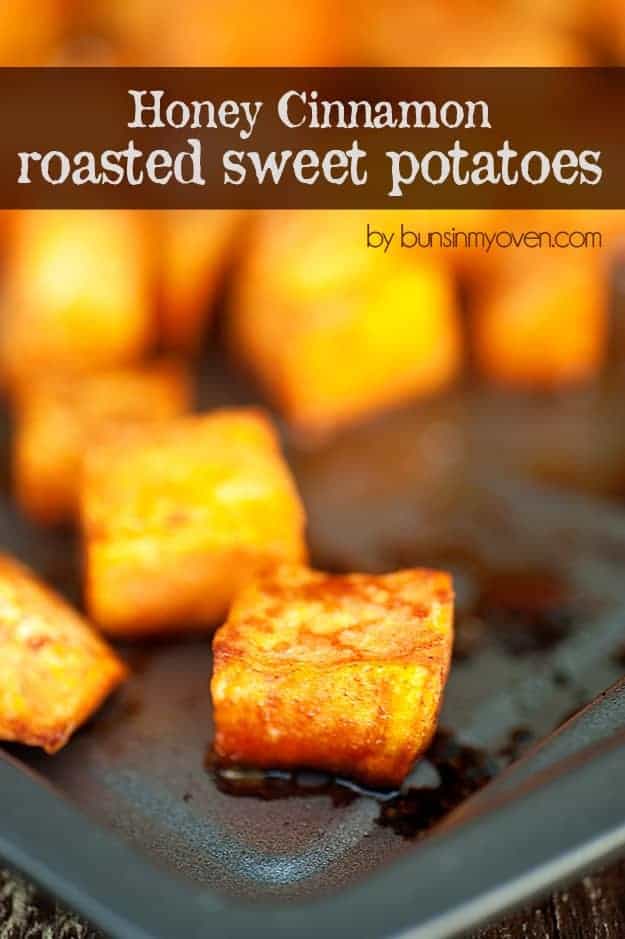 Check out my Honey Cinnamon Roasted Sweet Potatoes!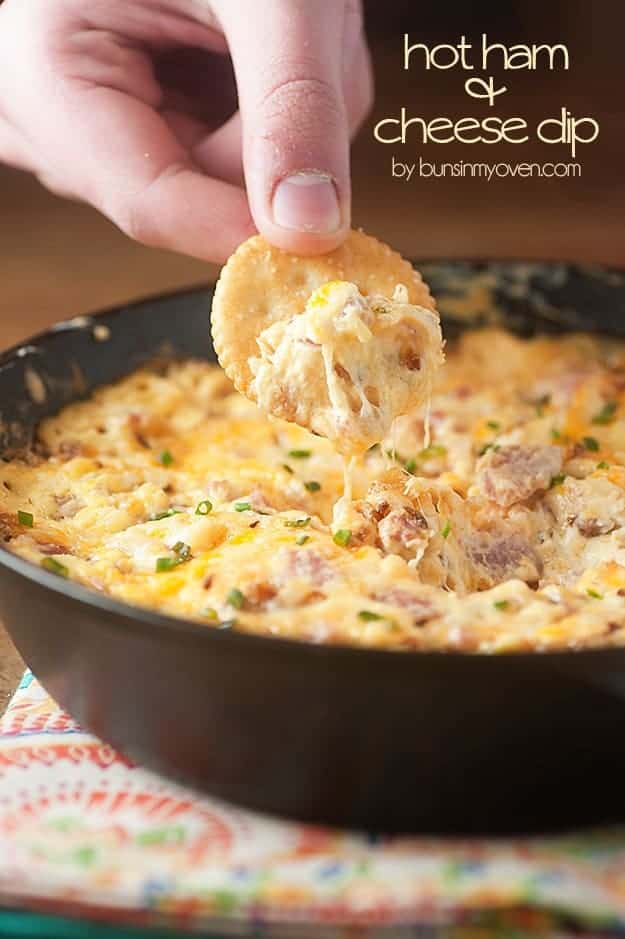 My Hot Ham and Cheese Dip is perfect for football games!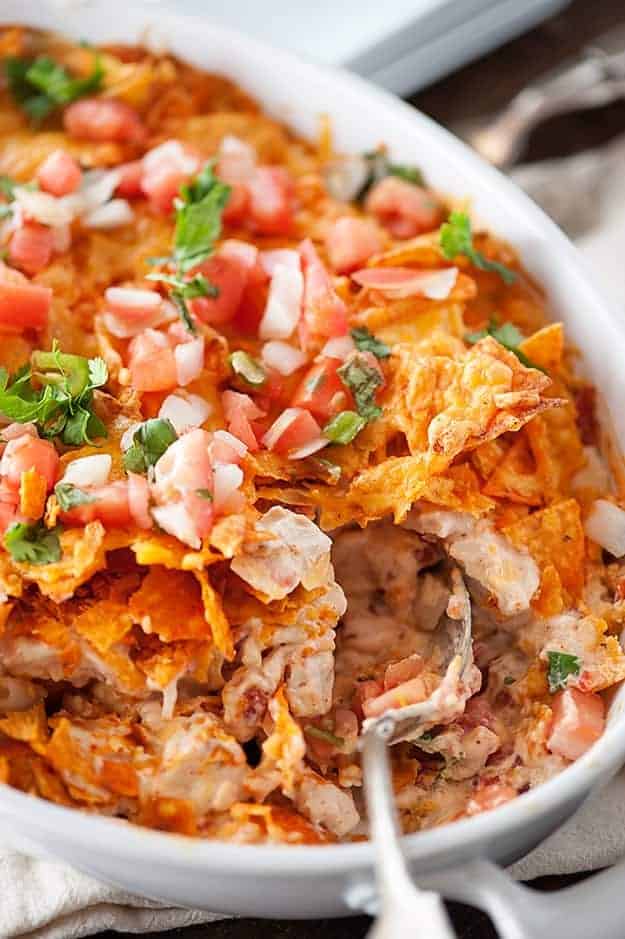 This Dorito Chicken Casserole is a crowd pleaser.
Everyone loves my corn and chicken chowder!