November 20, 2018
Low Carb Taco Casserole
One of my favorite low carb casseroles right here! The Mexican flavors are so good and this recipe is super simple to make.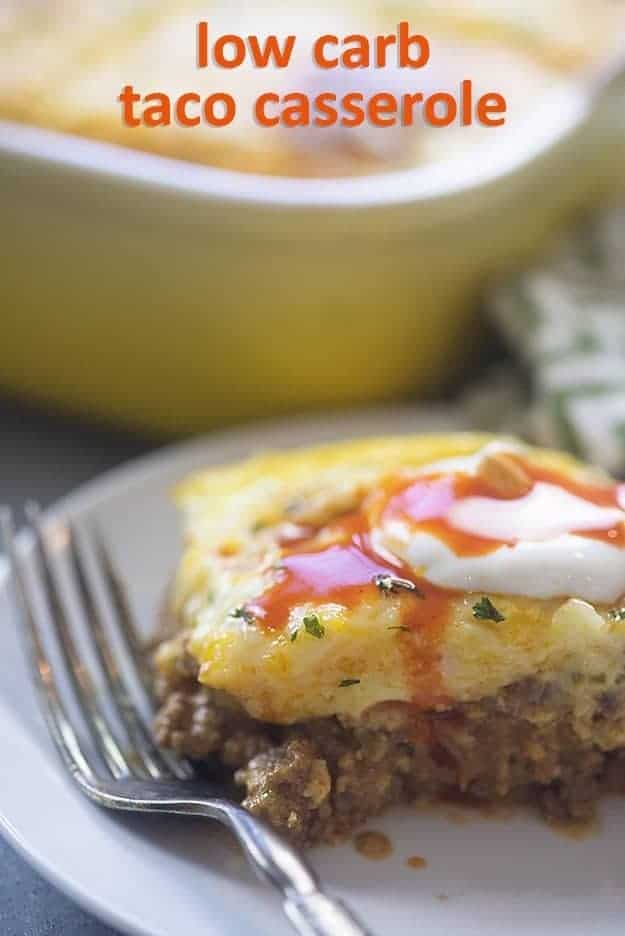 Okay, friends. I'm here today with something delicious.
I've been doing low carb here and there for awhile now and it's such a great way of eating. I'm always full, satisfied, and I lose weight!
But, I inevitably switch back to all carbs all the time, because…life. And donuts.
Nobody can resist donuts. Nobody.
Anyway, one thing that really helps me stick to the diet for a decent amount of time is to have access to my favorite foods – like low carb casseroles and low carb Mexican food.
I'm straight up obsessed with both of those things and make them allllllll. the. time.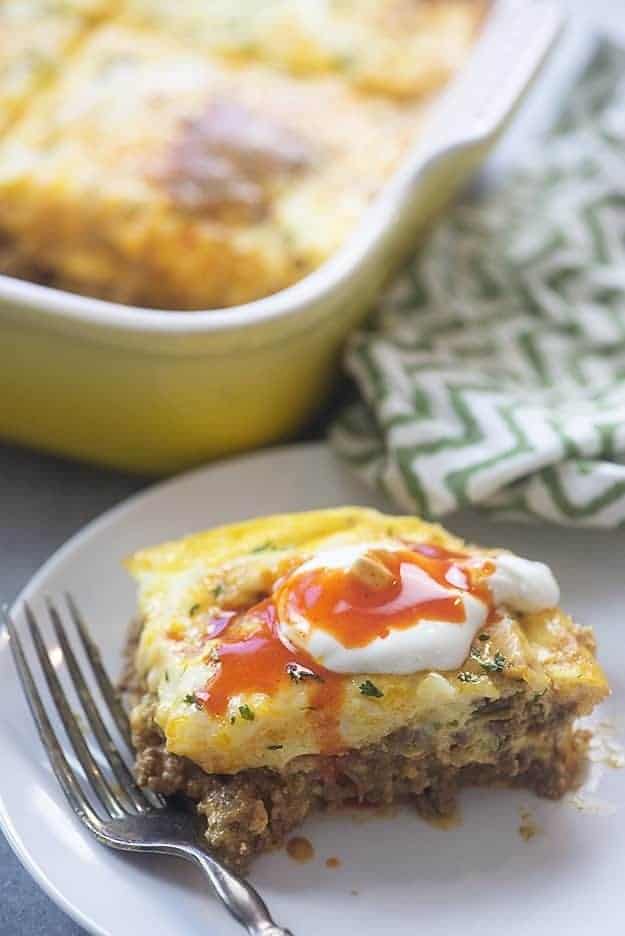 I just married those two goodies into this crazy good, crazy easy low carb taco casserole. Y'all are going to love this! Even the carb eaters. My kids devoured this thing in no time.

I was kinda angry with them.
Like, that's my casserole.
Go shove some meat in a flour tortilla and leave my food alone, ya know? 😉
Luckily for them, I love them. I will keep them around. For now. I guess.
But only if they back up off my tacos.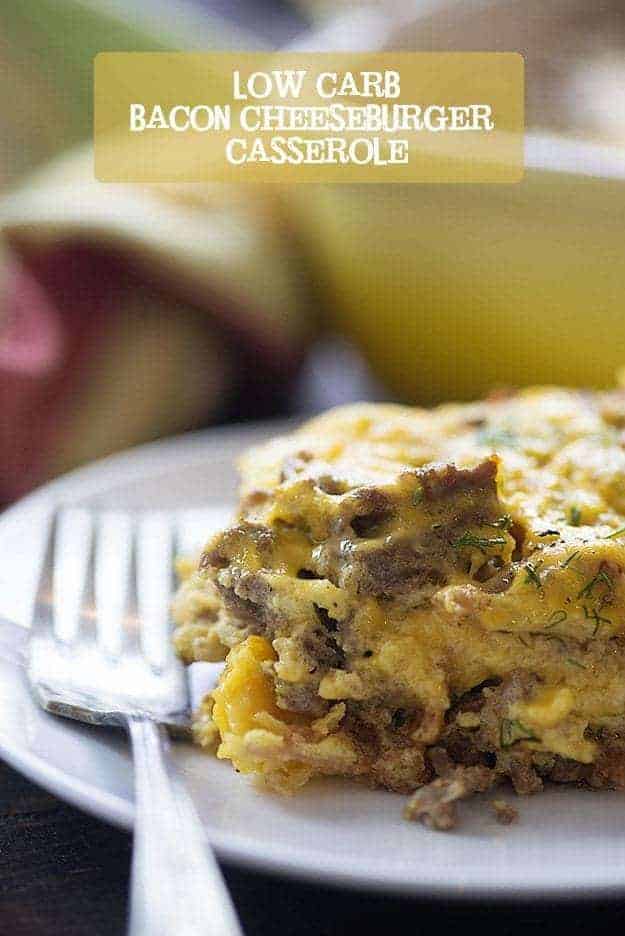 Anyway, if you remember my low carb cheeseburger casserole, with only 2 net carbs per serving, you're going to recognize the inspiration behind this recipe.
This recipe is pretty similar, but it's full of Mexican flavors!
Because who doesn't want things that are full of Mexican flavor?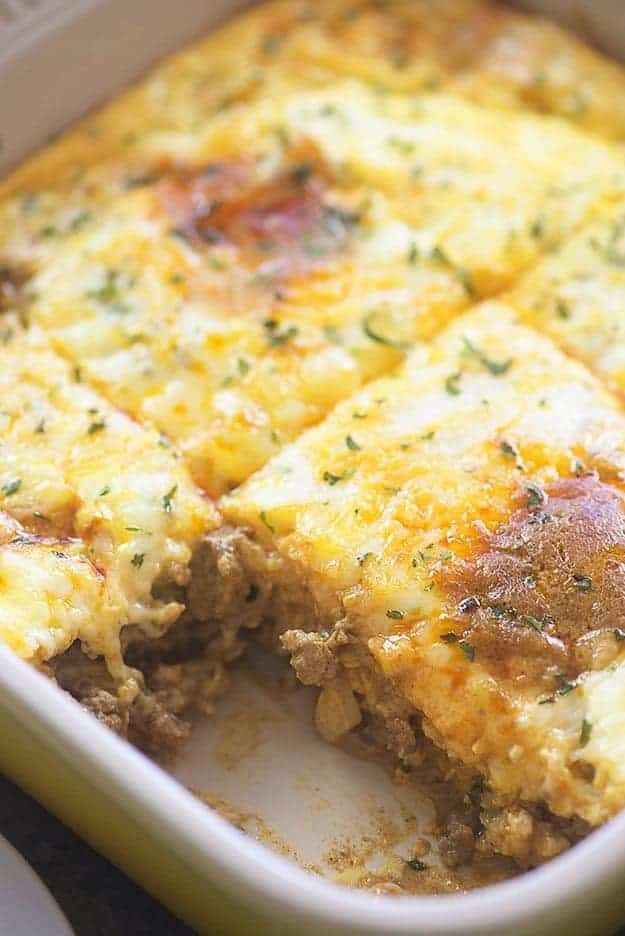 This is a bit higher in carbs than the cheeseburger casserole version, because taco seasoning and spices are full of carbs. So rude of them, right?
You can reduce the seasoning a bit to your taste if you'd like to reduce carbs, but at just 5 net carbs per serving, I think this is just fine!
Besides, you'll really be satisfied with just the one serving, because this is so full of eggs, beef, and cheese. Super hearty and filling!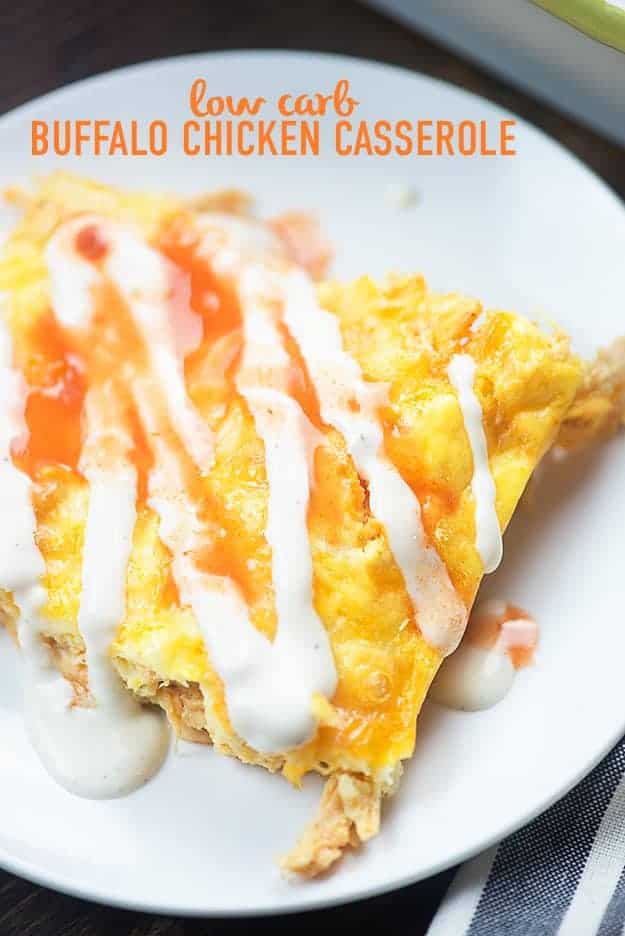 You should also check out my buffalo chicken casserole. It's low carb and is another twist on this recipe. Seriously good stuff!
Full nutrition information is posted below the recipe card! Hope you guys enjoy!
Low Carb Taco Casserole
Servings: 6 servings
Calories: 406 kcal
This low carb taco casserole is such an easy dinner and my whole family enjoys it. It whips up in minutes and makes 6 servings with 5 net carbs each. You're going to love this one!

Ingredients
1 pound ground beef
1/4 cup chopped onion
1 jalapeno minced
1 packet taco seasoning or homemade
1/4 cup water
2 ounces cream cheese
1/4 cup salsa
4 eggs
1 tablespoon hot sauce
1/4 cup heavy whipping cream
1/2 cup grated cheddar
1/2 cup grated pepperjack cheese
Instructions
Preheat oven to 350 degrees. Spray an 8x8 baking dish with non-stick spray.

Brown the ground beef in a large skillet over medium heat.

Add the onio and jalapeno to the beef and cook until onion is translucent. Drain any grease.

Stir in the taco seasoning and water and cook for 5 minutes.

Add the cream cheese and salsa and stir to combine.

Crack the eggs in a medium mixing bowl and whisk together with the hot sauce and heavy cream.

Pour the meat mixture into the prepared baking dish and top with the egg mixture.

Sprinkle with cheese and bake for 30 minutes or until eggs are set.

Cool 5 minutes before cutting and serving.
Nutrition Facts
Low Carb Taco Casserole
Amount Per Serving
Calories 406 Calories from Fat 252
% Daily Value*
Total Fat 28g 43%
Saturated Fat 16g 80%
Cholesterol 196mg 65%
Sodium 1226mg 51%
Total Carbohydrates 5g 2%
Sugars 1g
Protein 30g 60%
* Percent Daily Values are based on a 2000 calorie diet.
Nutrition Disclaimer: All information presented on this site is intended for informational purposes only. I am not a certified nutritionist and any nutritional information shared on bunsinmyoven.com should only be used as a general guideline.