April 9, 2019
Bacon Cheeseburger Meatloaf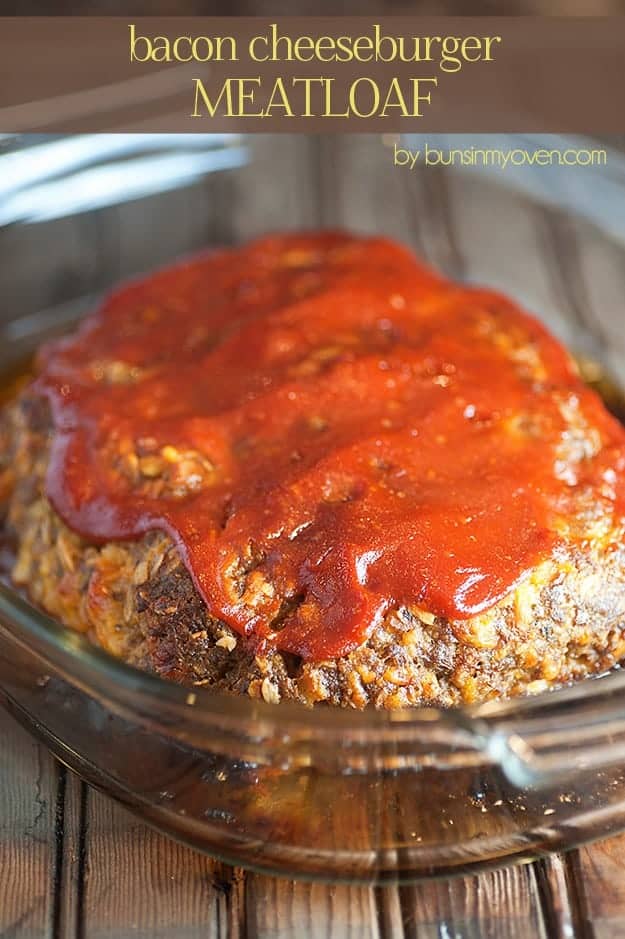 Do you guys want to hear a sob story?
My parents never, not once, fed me meatloaf as a child. How dare they! What kind of parents were they, anyway?!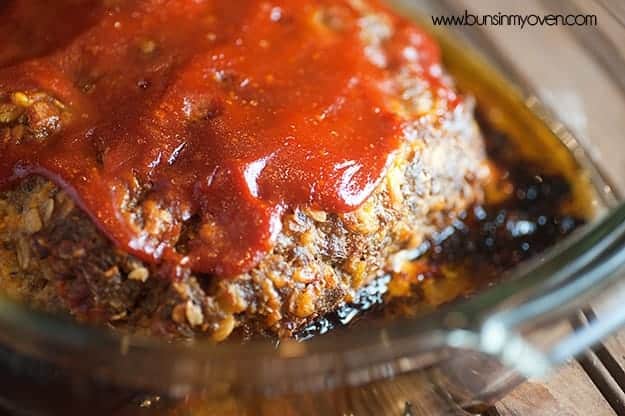 I mean, sure, most kids hate meatloaf and yes, I absolutely would have whined about it had my parents dared to serve me a hunk of loaf shaped meat full of who knows what. But, still. It's the principle of the matter. Parents are supposed to force their children to eat meatloaf.

Anyway, one day when I was married I decided to make my very first meatloaf. I had never tasted meatloaf before and I didn't know what the heck I was doing, but I saw a recipe online that was full of steak sauce and I happen to love steak sauce, so I made it. It was divine. This is not that recipe though. This is better.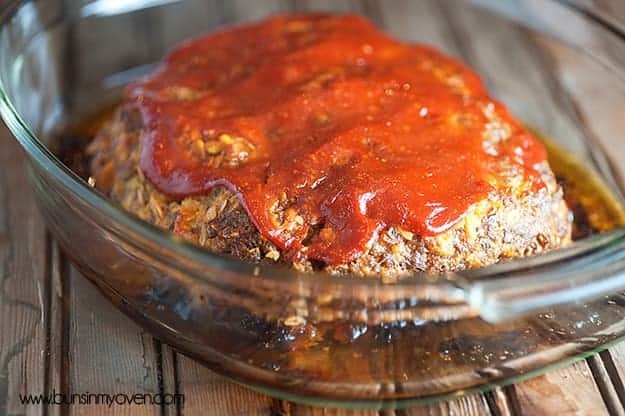 This meatloaf is the only one that my family will eat. It tastes like a great big bacon cheeseburger and oh, you guys. It is absolutely divine. It is loaded with bacon, mayo, and cheese, so yeah. There is no chance of this not being amazing. Instead of bread crumbs, I use Stove Top Stuffing. I know, I'm weird. But, you guys, dry stuffing is just so perfect in meatloaf. If that's not something you have on hand, feel free to sub in bread crumbs. I prefer panko, but use whatcha got.
I've wanted to share this recipe with you for years now, but meatloaf is just plain ugly. Today I finally accepted that there is nothing I can do to make meatloaf look appetizing, so here it is, in all it's loaf-y glory.
Be sure not to overbake your meatloaf! I use and love this instant thermometer
all the time!
Embrace the loaf, you guys. Spread the bacon cheeseburger meatloaf love.
To make this even faster for busy weeknights, I like to portion this out into 12 balls and bake it in a muffin tin! It'll bake in about 15-20 minutes but check the temp with a thermometer to be sure.
This meatloaf goes great with my green bean casserole and mashed cauliflower or some crockpot mashed potatoes.
Bacon Cheeseburger Meatloaf
Servings: 6 servings
Course: Main Course
Cuisine: American
Keyword: back to school, kid-friendly recipes, weeknight dinner recipes
Calories: 889 kcal
Meatloaf is pure comfort food and it doesn't get better than this bacon cheeseburger version.

Ingredients
1 1/2 pounds ground beef 85% lean
8 slices bacon
1 1/2 cups grated cheddar cheese
1 cup rolled oats
1 cup dry Stove Top Stuffing or panko bread crumbs
1/2 cup mayonnaise
1 large egg
1 teaspoon salt
1 cup ketchup
1/2 cup prepared yellow mustard
1 tablespoon brown sugar
Instructions
Preheat oven to 350 degrees.

Chop the bacon into bite sized pieces and place in a hot skillet over medium heat. Fry until just about crisp. Drain and add bacon to a large bowl.

Add the beef, cheese, oats, stuffing mix or panko, mayonnaise, egg, and salt to the bowl with the bacon.

In a small bowl combine the ketchup and mustard. Add half of the mixture to the meatloaf mixture. Add the tablespoon of brown sugar to the remaining ketchup and mustard and set aside.

Use your hands to combine the meatloaf mixture until well mixed. Dump into a large baking dish and shape into a loaf about 8 inches long and 4 inches thick.

Spread the ketchup and mustard mixture over the meatloaf.

Bake for 45 minutes or until a thermometer inserted in the center reads 160 degrees.
Nutrition Facts
Bacon Cheeseburger Meatloaf
Amount Per Serving
Calories 889 Calories from Fat 549
% Daily Value*
Fat 61g94%
Saturated Fat 21g131%
Cholesterol 168mg56%
Sodium 1961mg85%
Potassium 676mg19%
Carbohydrates 45g15%
Fiber 3g13%
Sugar 13g14%
Protein 37g74%
Vitamin A 570IU11%
Vitamin C 2mg2%
Calcium 282mg28%
Iron 4.8mg27%
* Percent Daily Values are based on a 2000 calorie diet.
Nutrition Disclaimer: All information presented on this site is intended for informational purposes only. I am not a certified nutritionist and any nutritional information shared on bunsinmyoven.com should only be used as a general guideline.
This post contains affiliate links.