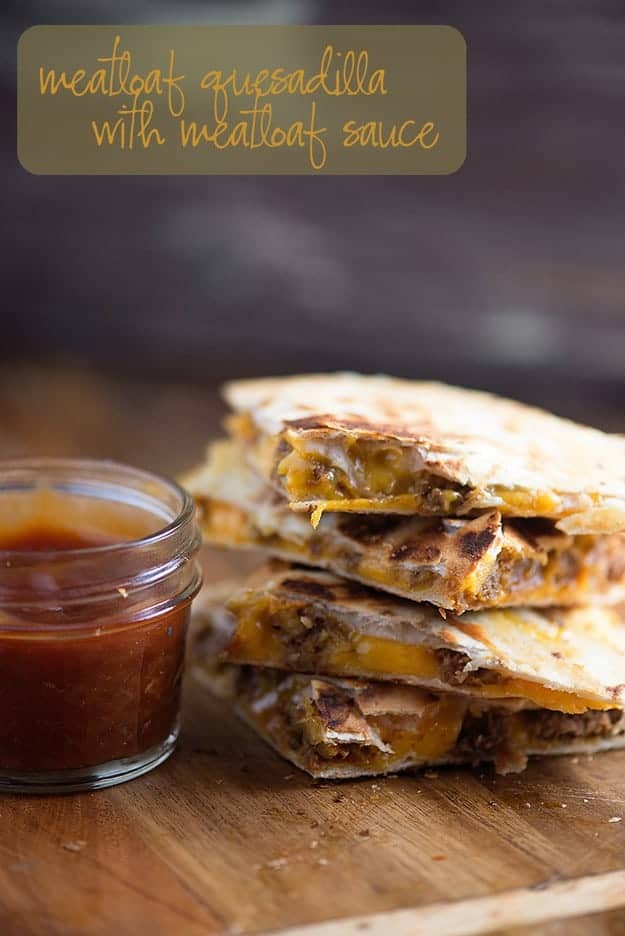 So, I've got to know. Do you come from a meatloaf family?
(A meatloaf family is a family that eats meatloaf, if you were wondering. I, sadly, did not come from a meatloaf family.)
My mama hates meatloaf. I never even ate meatloaf until I was a adult and cooked one myself! Sad story, right?
The first meatloaf I ever made had a bunch of Stove Top Stuffing mix in it and was topped with steak sauce. Sounds kinda weird, but it was actually really good and I've been hooked ever since!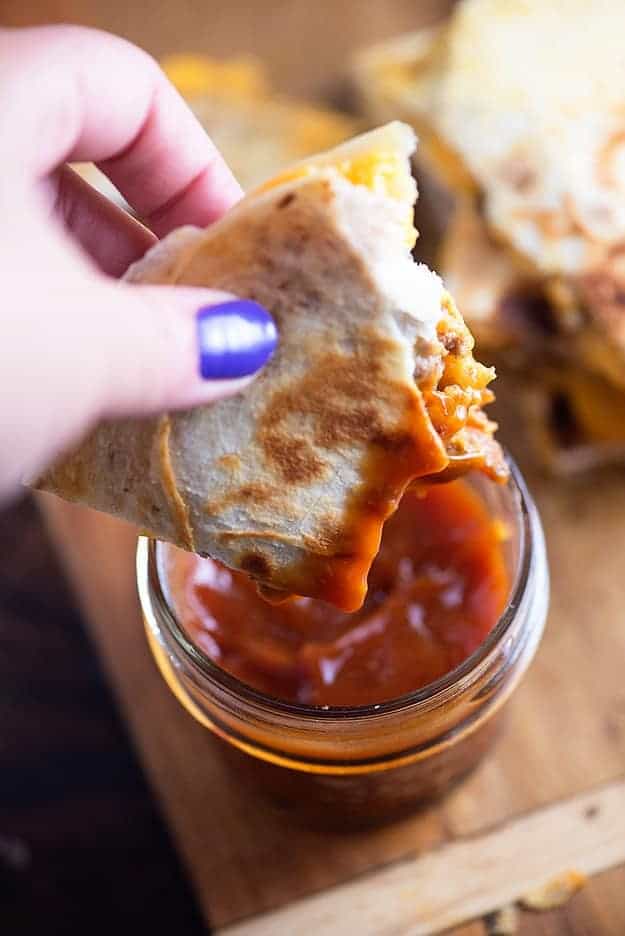 Meatloaf is my jam. My recipe has evolved over the years quite a bit. I still use the stuffing mix in place of bread or cracker crumbs, but I generally leave out the steak sauce. Our all time family favorite is a bacon cheeseburger meatloaf. That's right. BACON. CHEESEBURGER. MEATLOAF. Paula Deen came up with the idea originally and she knows her stuff.
You can just imagine how good those meatloaf leftovers are, can't you?
We also do turkey meatloaf quite a bit or my low carb meatloaf. They're all amazing, if you ask me.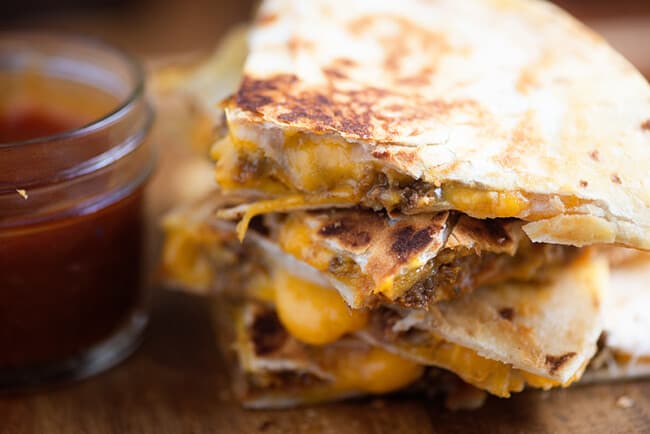 They all also make a great leftover meatloaf sandwich. White bread, a disgusting amount of mayo, cold meatloaf, and a sprinkle of salt and pepper. That's the best breakfast ever right there.
My family doesn't dig the meatloaf sandwich like I do, though. So, I got creative and came up with this meatloaf quesadilla. Everyone loves a quesadilla! Especially when it's stuffed with a ton of cheddar cheese and dipped in a sweet and tangy meatloaf sauce.
Yeah. I said meatloaf sauce. It's basically just the delicious concoction that's spread on top of a meatloaf. There is never enough of it, so I always make a little extra for dipping. I'm obsessed.
Hope you love this spin on a quesadilla!
You could even chop up my bbq meatballs to use in this recipe!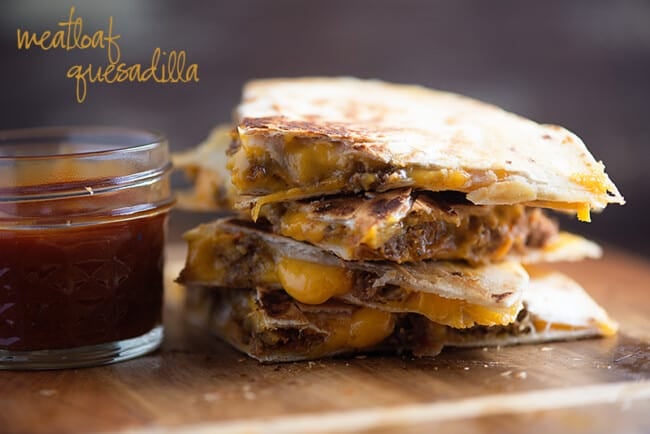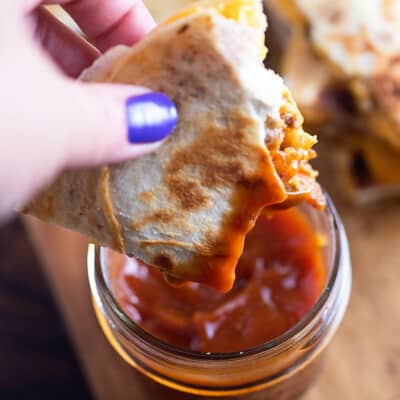 Meatloaf Quesadilla
These quesadillas are the perfect use for your leftover meatloaf!
Prep5 minutes
Cook5 minutes
Total10 minutes
Ingredients
2 8- inch flour tortillas
1 tablespoon butter
1/2 cup grated cheddar cheese
1/4 cup chopped leftover meatloaf
1/4 cup ketchup
1 tablespoon mustard
1 tablespoon brown sugar
Instructions
Heat a large cast iron skillet over medium heat. Add the butter to the skillet and melt.

Place one tortilla in the skillet and top with half of the cheese.

Add the chopped meatloaf pieces and top with the remaining cheese and second tortilla.

Cook for 2 minutes or until the tortilla is golden brown and the cheese is melting.

Flip carefully and continue cooking until the bottom tortilla is golden brown and the meatloaf is heated through. Cut into four pieces.

While the quesadilla is cooking, whisk together the ketchup, mustard, and brown sugar to make the dipping sauce. Serve alongside the quesadilla.
Nutrition Information:
Calories: 727kcal (36%)| Carbohydrates: 75g (25%)| Protein: 23g (46%)| Fat: 39g (60%)| Saturated Fat: 19g (119%)| Cholesterol: 88mg (29%)| Sodium: 1805mg (78%)| Fiber: 3g (13%)| Sugar: 25g (28%)