Nacho casserole is earth-shatteringly good. You should probably make it today!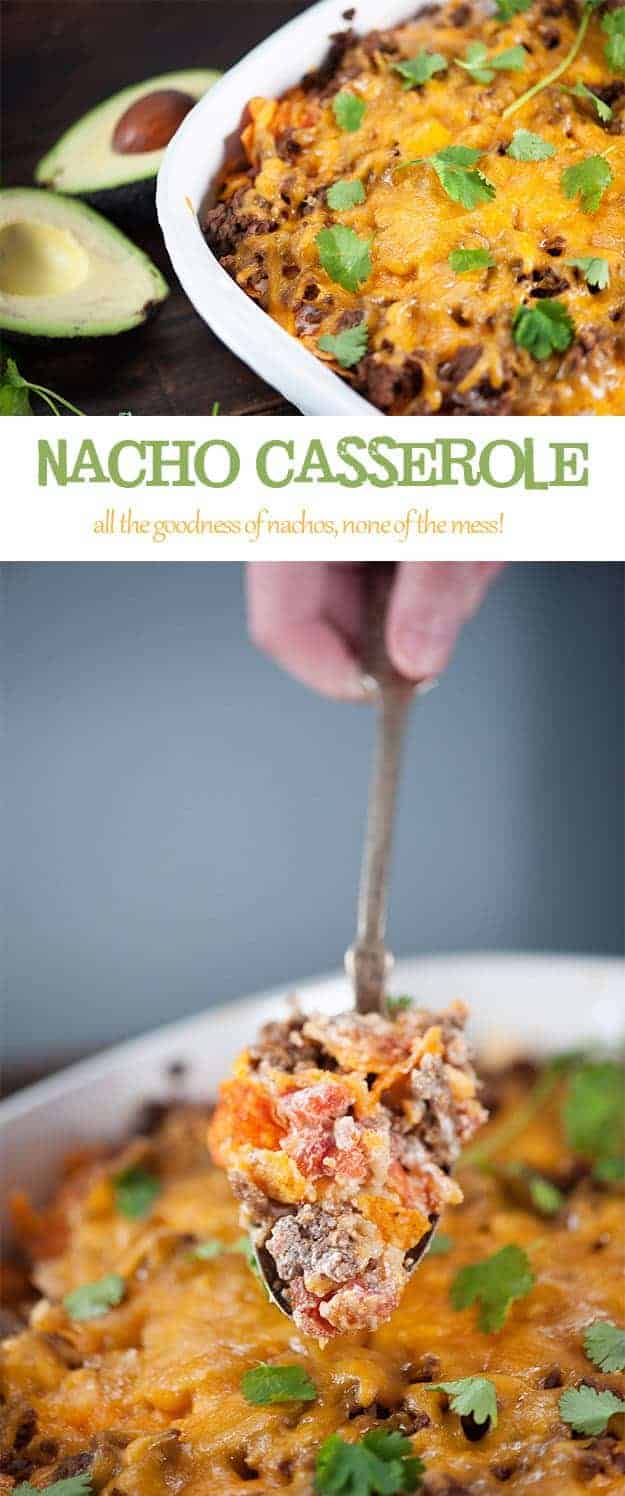 I have some breaking news to share with y'all. Like, this is earth-shatteringly important, so take a seat.
Ready?
I have just realized that I am a taco meat hoarder.
It's okay. Don't be afraid. I'm already researching treatment programs. I can change.
It's just that hoarding taco meat is kind of my favorite thing to do. We have taco night quite a bit, because tacos. Always and forever.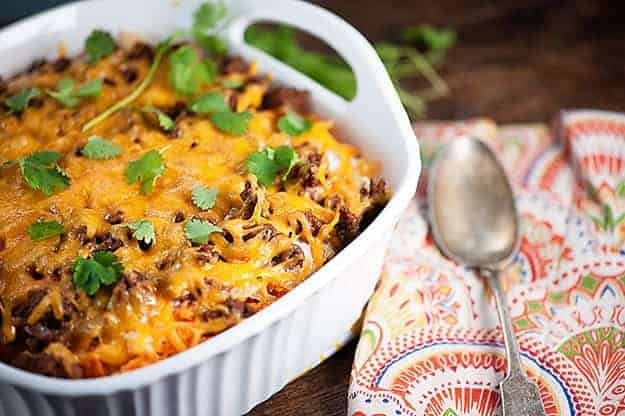 So, I just make double or triple the amount of taco meat we need. I mean, why not? Taco meat will get eaten in this house, no question.
I use it in burrito bowls or taco salads or to make a quick chili or whatever. I just throw my taco meat on errthang.
Well, the other day I decided on nachos. But then I decided I wanted to eat my nachos with a fork. And then I thought about my Doritos chicken casserole that I'm kind of obsessed with.
So, I grabbed my Doritos and realized that I only had a half bag. So, I grabbed my Tostitos and realized I only had a half bag.
I married the two, because that's the kind of recipe this is. Easy and versatile. You can use whatever you've got hanging out in your pantry!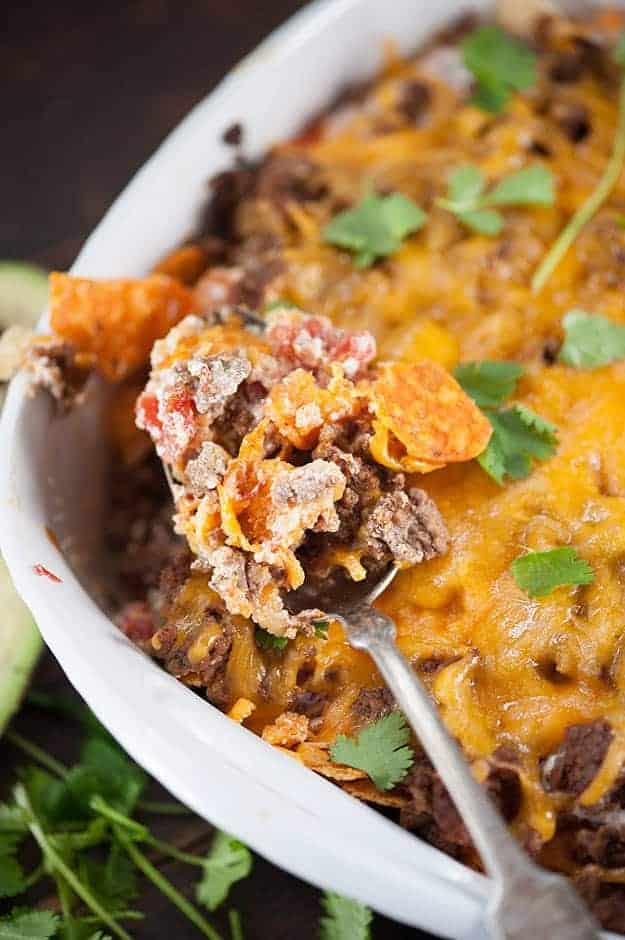 I crushed up the chips, I topped them with some sour cream and Ro*Tel, I added some taco meat, and I sprinkled on cheese. Then I repeated the layers, because now we have a Doritos lasagna, which is exactly what America needed.
You guys, this is such an easy meal. You could totally use ground turkey instead of ground beef, but seriously. You're eating a bag of chips for dinner, so health-ifying this recipe is kind of not happening. Just embrace the trashiness of the dish and let loose a little. I promise you'll be okay.
Don't forget to sprinkle the top with cilantro, because my doctor told me that the little green flecks cancel out the Doritos. True story! And drizzling on some homemade taco sauce would be a fab idea!
And, since you cancelled out the Doritos, you totally have room for some Nutella brownies. I mean, that's how it works, right?
Check out my chicken enchilada casserole and fried tacos too!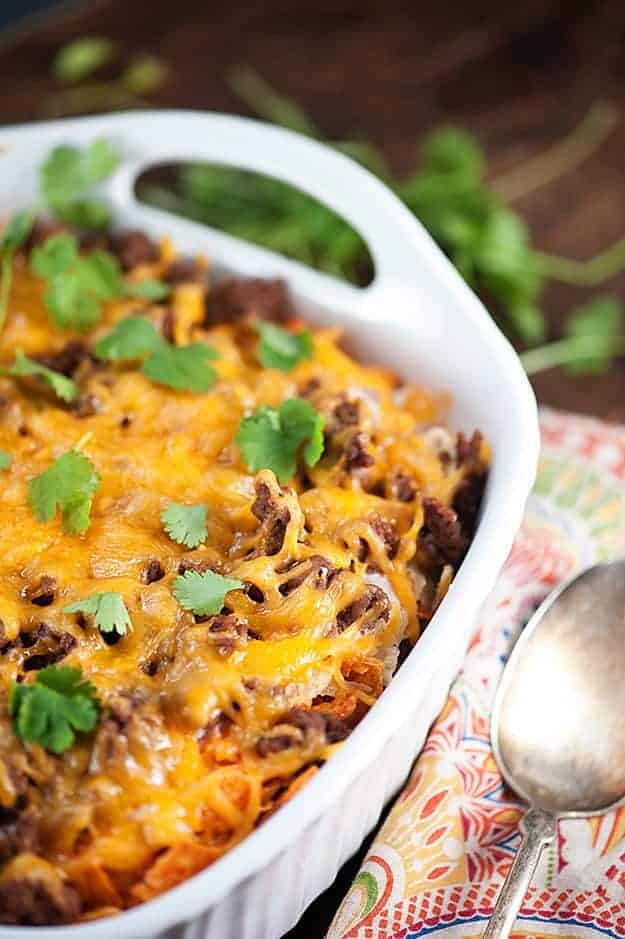 This Nacho Casserole recipe originally appeared on Food Fanatic.