These really are the all time best fried tacos! The meat is fried right in the shell! Keep reading for some side dish ideas for taco night, too!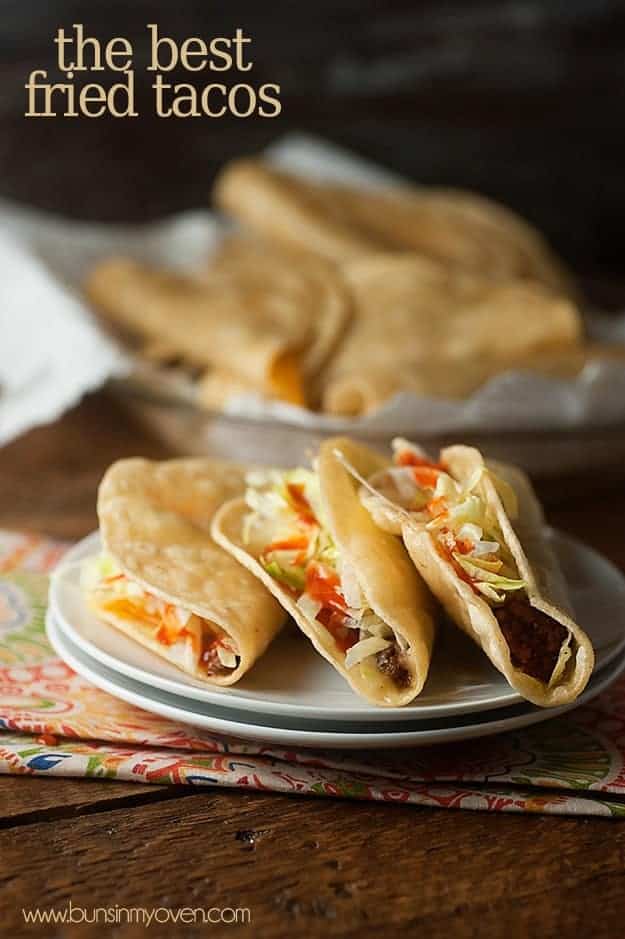 Can we all please take a moment of silence for the beloved soft taco?
He was a good little taco. Perfect for quick weeknight dinners. Delicious, to be sure.
But, I'm afraid he had to move on. He was called home, back to Taco Heaven.

Try not to be too sad, for in his place he has left his friend, The Best Fried Taco Ever. Rejoice, for your life has been changed forever.
Okay, sorry. I'm weird and I get a little religious about tacos. Your beloved soft taco has not actually bit the dust, but I'm telling you. Once you try these crispy, crunchy, perfectly greasy fried tacos, those soft flour tacos will never taste quite as good as they once did. Because now you know, these tacos are the best.
Have you ever been to Jack In The Box? They have a cult following for their tacos. Well, my friends. These are a great copycat of Jack In The Box's crispy, fried tacos. But, these are totally better. Jack In The Box tacos use half meat and half not-meat. The not-meat is some kind of textured vegetable protein and, well, ew. No. Meat for life, my friends. Meat for life. Unless you're a vegetarian, in which case I would like to say oops, sorry. Enjoy your tofu!
I've been wanting to share this recipe forever, but every time I make them, they're devoured. I usually take a quick snap and share it on Instagram and get tons of requests for the recipe!
I decided to just make these in the middle of the day when I was home alone. I stuffed five of them in my mouth like a wild animal and then was able to calmly photograph these without feeling the need to chew on one every time I looked at it. So. That was nice.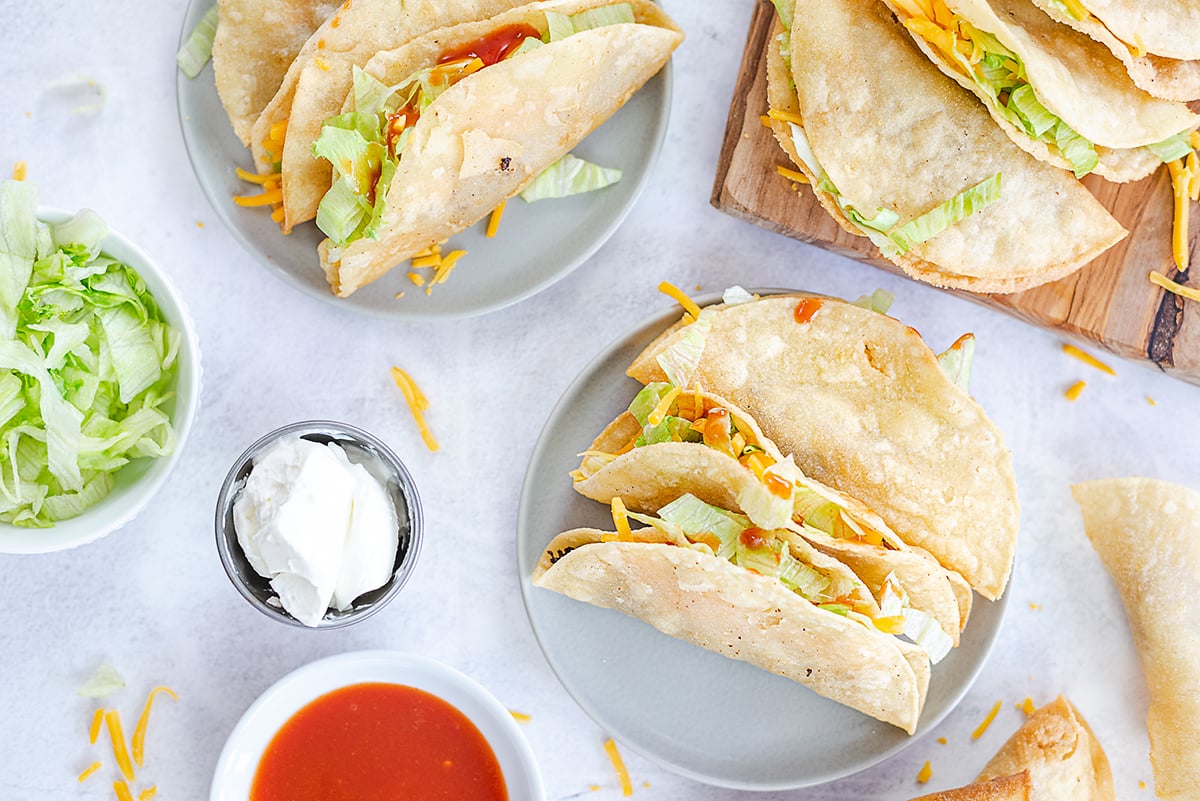 Let me be honest, though. They are definitely more hands-on than your typical taco.
To make this recipe go quicker, I suggest using my recipe for crockpot taco meat and keep bags of it in the freezer. Then you can just grab and go when the urge for taco night hits you!
So, here's how we do this.
Soft, pliable corn tortillas. Warm, spicy taco meat. Hot oil. One to one and a half small spoonfuls of meat in the center of a tortilla. Fold it in half, grab it with tongs, and lower it into the oil. Hold it closed for a few seconds while submerged in oil, to be sure it holds it's shape. Repeat with as many tacos as you can fit in your skillet. I can do 4 at a time in my 3 inch deep, 12 inch diameter skillet.
Flip them halfway through. When they're nice and crispy on both sides, grab a huge wad of paper towels, neatly folded up, and squeeze the grease from each taco. Place in a paper towel lined pie plate to continue draining. Get your next batch started. While the second batch is cooking, stuff some shredded cheese into the first batch. The tacos should still be hot enough to melt the cheese, but not so hot that you'll burn your fingerprints off. Keep going until you've used up the entire pound of meat. You'll get about 15-20 tacos.
Serve with shredded lettuce, sour cream, guacamole, and salsa or hot sauce. I can't eat my tacos without Cholula.
If you like this recipe, try my taco casserole too!
The Best Fried Tacos
These really are the all time best fried tacos! The meat is fried right in the shell! Keep reading for some side dish ideas for taco night, too!

Prep10 minutes
Cook30 minutes
Total40 minutes
Ingredients
1 pound ground beef turkey, or chicken
1 packet taco seasoning or use homemade
20 corn tortillas
1 cup grated cheddar cheese
Oil for frying
Shredded lettuce sour cream, salsa, for topping
Instructions
In a medium skillet, brown the beef, turkey, or chicken until cooked through, breaking it up as it cooks.

Stir in the taco seasoning with 2 tablespoons of water. Stir to coat the meat in the seasoning. Remove from heat.

Heat 2 inches of oil in a large, deep skillet over medium high heat to 375 degrees.

Warm the tortillas in the microwave for about 30 seconds or until soft and pliable.

Use a dinner spoon to scoop a small amount of meat right down the center of one tortilla. Fold the tortilla in half and grab it with kitchen tongs.

Place the folded taco in the hot oil, continuing to hold it closed, and cook until the taco will hold it's own shape, about 20 seconds.

Let go of the taco and continue cooking about 2 minutes per side, or until as crispy as you'd like. Repeat with remaining tacos, being sure not to overcrowd the pan.

When the taco is ready to come out of the oil, fold up a thick wad of paper towels in your hand. Pick the taco up with the tacos and gently tilt to allow grease to drain out, place in the wad of paper towels, and squeeze lightly to remove more grease. Make sure you have enough paper towels in your hand so that the grease does not soak through and burn your hand.

Place the taco in a paper towel lined pie plate and repeat with remaining tacos.

When the tacos have cooled enough to handle them, stuff each one with a bit of the grated cheese.

Serve with your favorite taco toppings.

If you have leftovers, place them in the fridge, covered, for up to 3 days. Reheat in a 350 degree oven for about 8 minutes or until warmed through.
Nutrition Information:
Calories: 140kcal (7%)| Carbohydrates: 12g (4%)| Protein: 6g (12%)| Fat: 7g (11%)| Saturated Fat: 3g (19%)| Cholesterol: 22mg (7%)| Sodium: 203mg (9%)| Potassium: 115mg (3%)| Fiber: 1g (4%)| Vitamin A: 220IU (4%)| Vitamin C: 0.8mg (1%)| Calcium: 66mg (7%)| Iron: 0.9mg (5%)
Wondering what to serve with your tacos?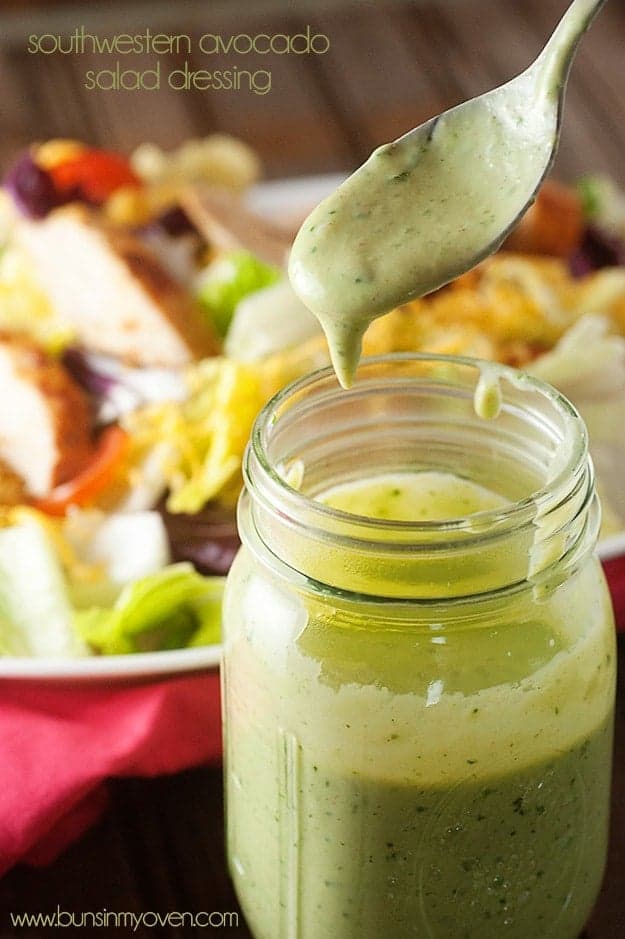 How about a side salad with Southwestern Avocado Dressing?
You can't have taco night with chips and salsa!
My favorite taco side dish is Esquites, a Mexican corn dish.
For dessert, we love these Sopapilla Cheesecake Bars and they are beyond quick and easy.
This post contains affiliate links.