It's hard to believe it's time for another yearly recap, but here we are.
Time flies, doesn't it?
I've been doing these top ten posts for as long as I can remember and they're always so much fun. It's nice to see what you guys loved best so that I can choose what to share more of in the next year.
These "reader favorites" are calculated based on the most viewed recipes of the year. This year I'm only including recipes that were actually created in 2017.
And, if you stick around all the way to the end, you'll get a little bonus. I'll include MY favorite recipe of 2017 with you. It's almost never a super popular recipe, but it's fun to include it, right?
Now that we've got the technical 'how I calculated all this' stuff out of the way, let me take a minute to get all mushy.
I just love you guys. This blog would literally not be here without all of you. Connecting with you guys in the comments and on our social media accounts really just makes my world go round. I've met so many amazing people through this blog and made so many friends. Not to mention, every time you click on one of my recipes or share one of my recipes, I earn a little bit of ad revenue and it all adds up to enough that I'm able to make this my full time job. Without you, I wouldn't be here sharing my passion on the internet. I'd have to wear actual real pants instead of yoga pants to work every day and that'd be a shame. I'm just so thankful for all of you. <3
Alright, enough mush.
Let's get started with the countdown.
10. Chicken Florentine Pasta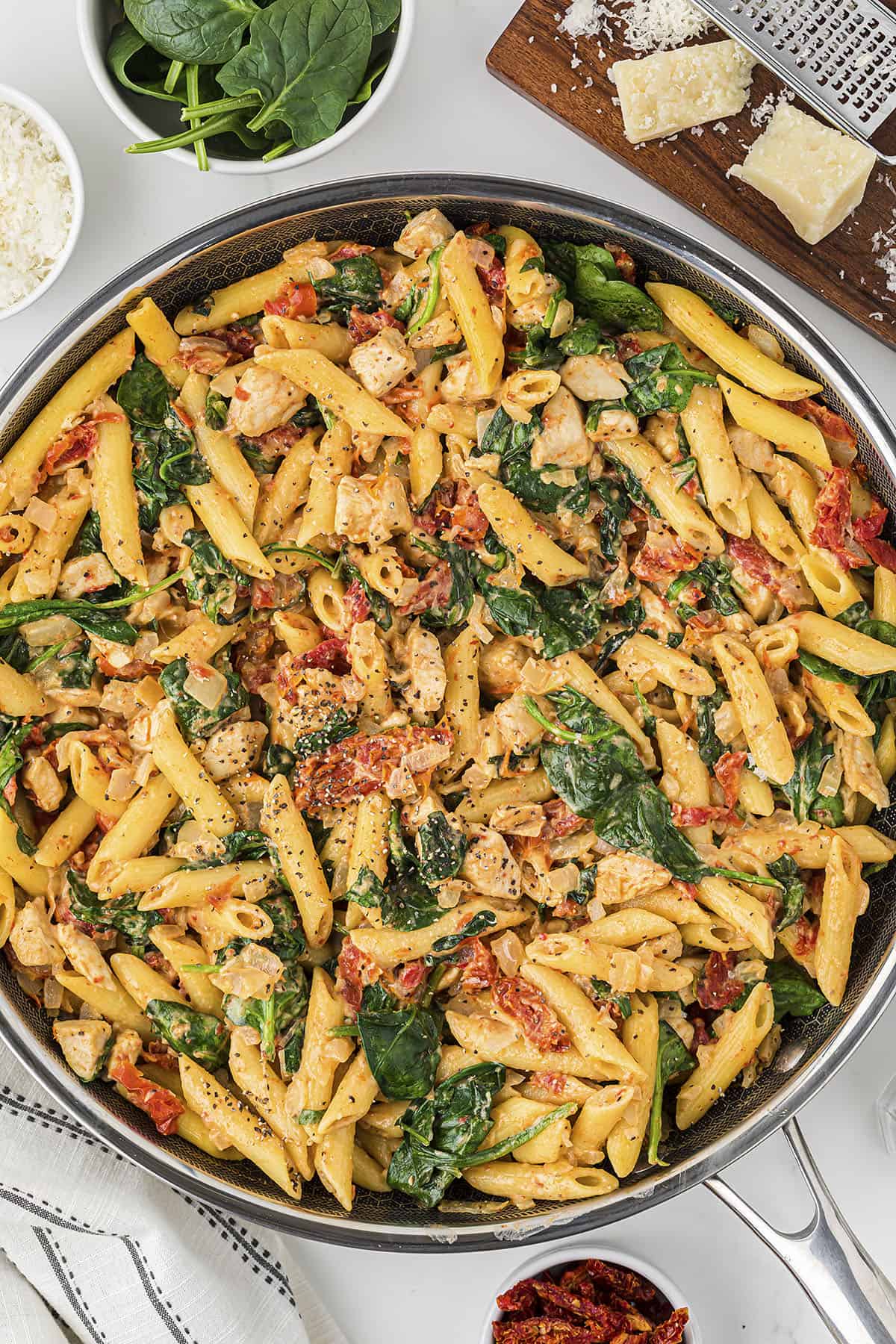 It seems like everyone loves a good one dish dinner! Especially when it involves chicken, pasta, and cheese.
This one incorporates sun-dried tomatoes (probably my most loved food of 2017, to be honest – I used them a lot!) and spinach. I've been adding spinach to everything lately since discovering that my kids eat it without complaint.
Click for the recipe —> Chicken Florentine Pasta
9. Christmas Crunch Bars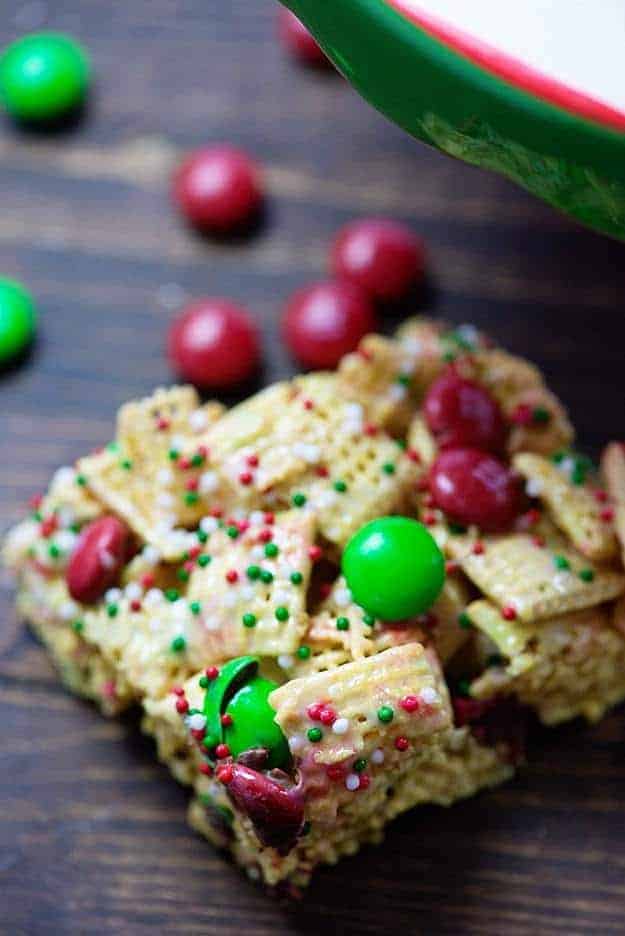 I love that these easy cereal bars were such a hit! They were only on the blog for a little over a month and they still made the top ten list for the whole year! Pretty impressive!
It's not hard to see why these were so popular. They're just about the easiest little treats to make. No bake, just a handful of ingredients, and SPRINKLES!
Click for the recipe —> Christmas Crunch
8. Olive Cheese Dip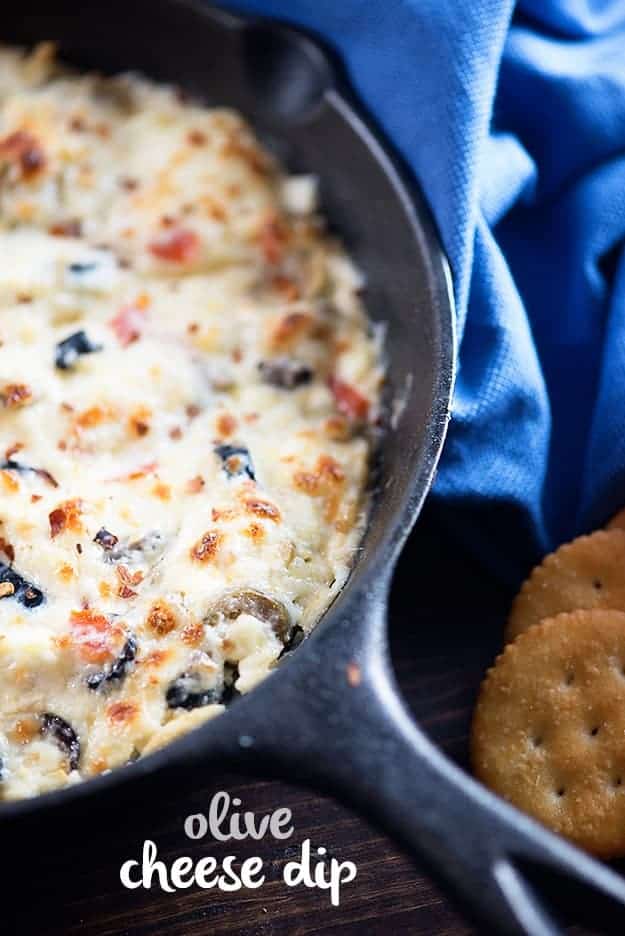 I have to admit – this one surprised me!
Olives are definitely a touchy subject. People seem to either love them or hate them, especially green olives!
So, I was surprised that this olive cheese dip was such a hit. Don't get me wrong – I LOVE this dip. I just didn't quite expect everyone else to love it so much.
Glad to see I'm not the only olive lover out there!
Click for recipe —> Olive dip
7. Low Carb Chicken Stuffed Peppers
This is one of those low carb recipes that my family loves! These peppers are stuffed with cream cheese, chicken, and a little bit of spice. Tons of flavor, not a ton of carbs. I was happy to see that this one made the list!
Click for recipe —> Chicken Stuffed Peppers
6. Monterey Chicken Spaghetti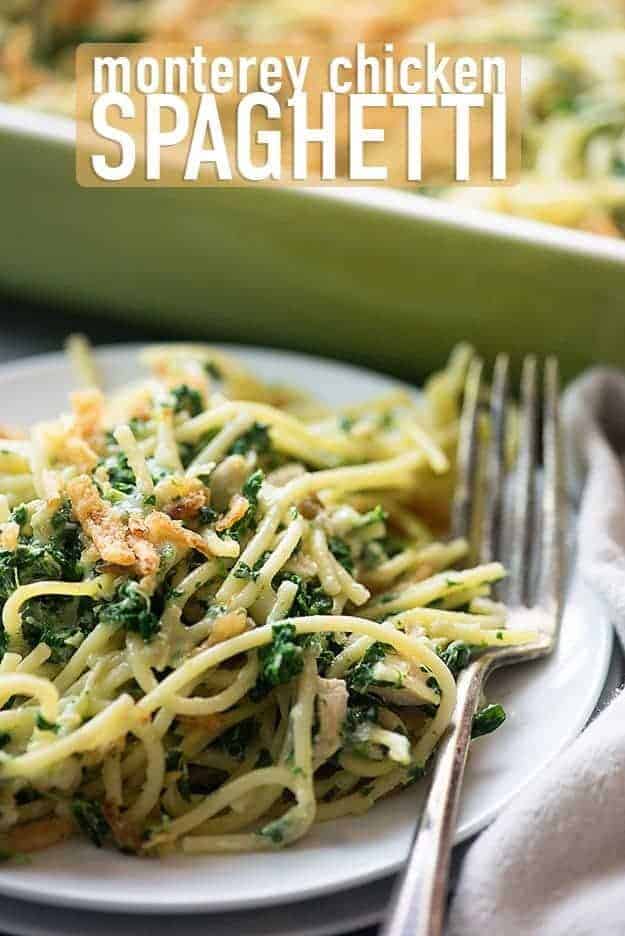 Remember how I said that I was incorporating a lot more spinach into our diets since realizing my kids didn't mind it? Here we go again.
This chicken spaghetti is seriously good and it's just a handful of simple ingredients. Really simple comfort food, which is always the best kind, right? This recipe has spaghetti, chicken, cheese, and spinach. So good!
Click for recipe —> Chicken Spaghetti
5. Low Carb Taco Casserole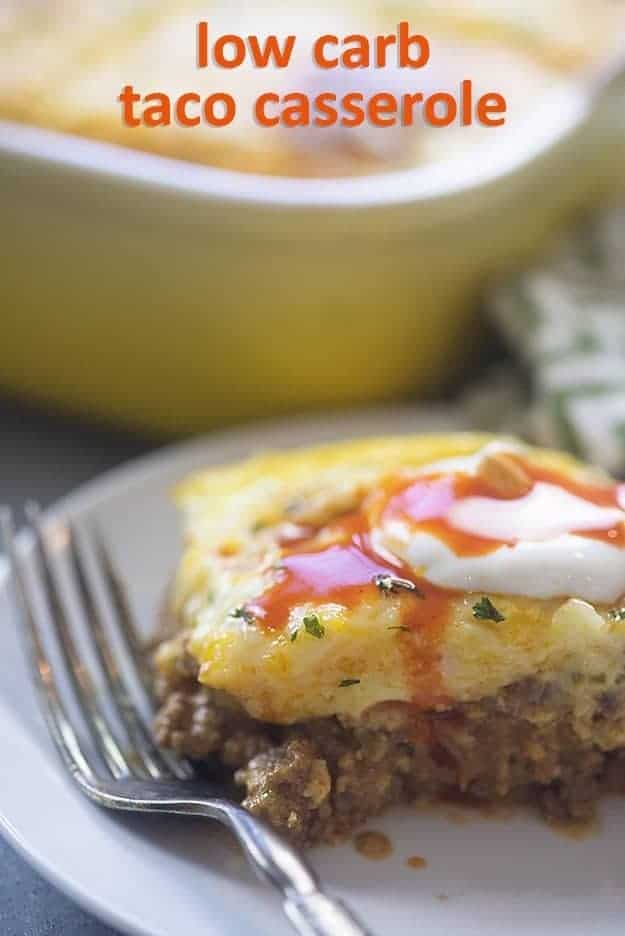 Yay! Another low carb recipe made the list! I seriously love this low carb taco casserole and I'm excited to see that my readers do too! It's nice to know we're on the same page.
This recipe is basically a super easy crustless taco quiche. It might sound a little cray, but it's really really good. And it's kid-friendly too!
Click for recipe —> Low Carb Taco Casserole
4. Crock Pot Chicken and Stuffing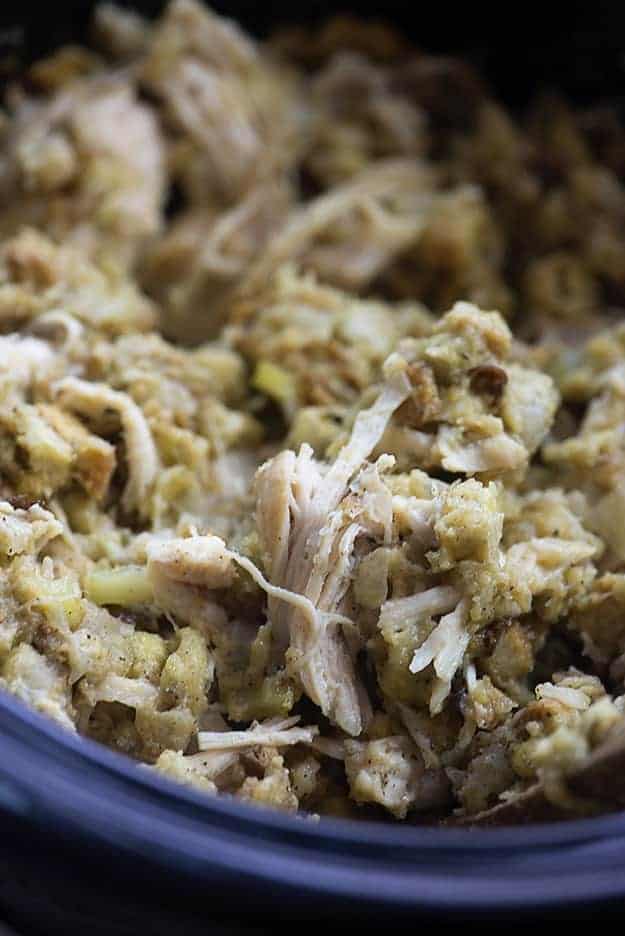 Helloooooo, comfort food!
I love a good slow cooker recipe and this one does not disappoint. It's super easy and almost tastes like a Thanksgiving dinner. Serve with some mashed potatoes and gravy on the side for a good old fashioned carb fest. 😉
Click for recipe —> Crockpot chicken and stuffing
3. Double Chocolate Banana Bread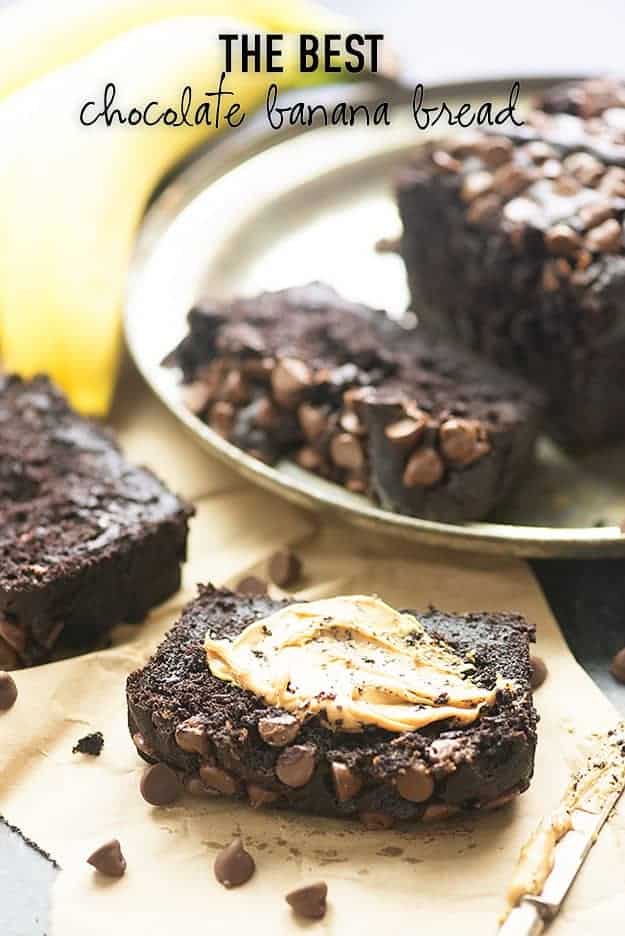 The video for this recipe went absolutely crazy on Facebook! Apparently, everyone has really strong feelings about it – with the majority of people loving chocolate and bananas together, a big group of people thinking it's completely blasphemous to put the two together, and a whole other subset of people who just want to complain about my bright blue nail polish in the video.
Y'all are funny. And personally, chocolate goes with everything, especially bananas. 😉
Click for recipe —> Banana Bread Recipe
2. French Onion Chicken and Rice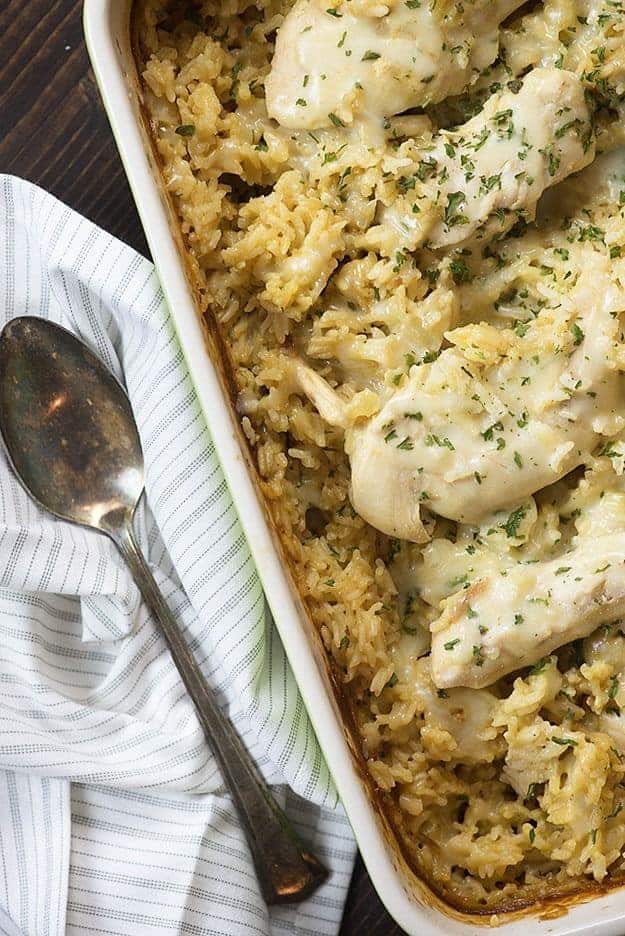 Another one dish dinner right here! I'm really glad to see this one so high on the list, because YUM. Also, EASY.
You just take some rice and mix it with milk, cream of chicken (I include a homemade version if you don't like the canned stuff!), and onion soup mix. Add in some chicken and cheese and dinner is good to go! This all bakes in one dish for a cheesy casserole that everyone devours.
Click for recipe —> Chicken and Rice Casserole
1. Low Carb Bacon Cheeseburger Casserole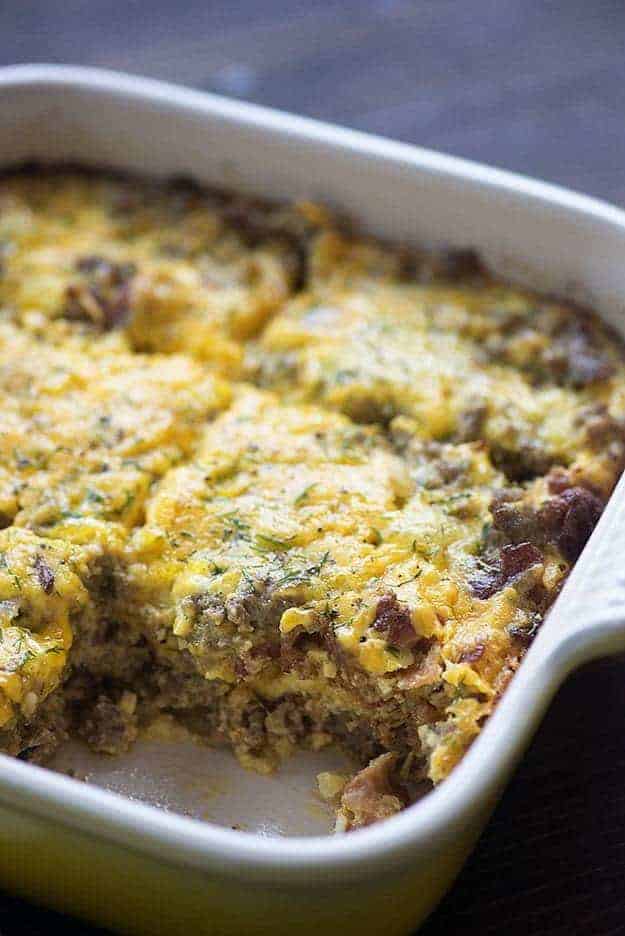 Wow, you guys. I am really shocked by this one! I mean, don't get me wrong – this casserole is seriously GOOD. But, it's not exactly the prettiest food I've ever photographed AND it's low carb. I just didn't expect a low carb recipe to be the most popular. And there were THREE in my top ten! Really awesome and I'll be sure to include a few more low carb recipes in the coming year. In fact, I have a buffalo chicken version of this coming up after the holiday!
Anyway, what can I say about this low carb casserole? It's divine. It really does taste like a big juicy cheeseburger, plus there is BACON! My whole family (even the ones who looooove their hamburger buns) love this recipe. It's a winner.
Click for recipe —> Cheeseburger Casserole
BONUS: My favorite recipe of 2017!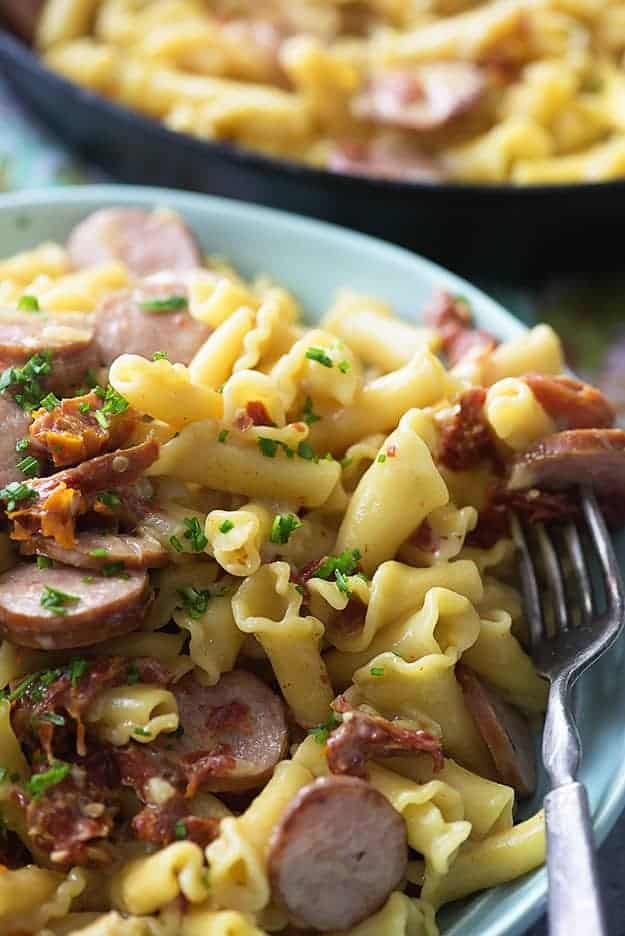 I told you earlier that sun-dried tomatoes were my favorite ingredient of the year and I wasn't lying.
I made this pasta so many times that I lost count. I love it for a lot of reasons. 1.) It is seriously bursting with flavor. The tomatoes, the sausage, the cheese. All of it comes together and explodes in your mouth. 2.) It's quick. Smoked sausage is one of my favorite things to make for dinner because it's SO FAST. It takes minutes to brown in a skillet. 3.) It's a one dish dinner. Minimal clean up is the best.
(If you wanted a runner up to my favorite, my pulled beef comes in at a close second.)
Click for recipe —> Sun-Dried Tomato Pasta with Smoked Sausage
For more yearly favorites, check out the top posts of 2016, 2015, 2014, 2013, and 2012!