Hi guys!
I thought it would be fun to do a little end of year round up of the most popular recipes from 2014. This only includes recipes that I created and shared in 2014…not old favorites on the blog. I'm also basing "most popular" off of how many times the recipes were viewed by readers. I wish there was a better way to choose the most popular, but that's all I've got! Maybe I should look into a star rating system to add to the comment section for next year. What do you think?
I love that list includes both family dinner favorites and gooey desserts! You guys seem to like a lot of cheese and a lot of goo. That's probably why I consider y'all my soul mates.
So, the number 10 top viewed recipe is actually one of my personal favorites! These Amish Egg Noodles are pretty simple, super comforting, and my whole family loves them. They're a regular on our dinner table.
Number 9 is this Spinach Artichoke Pasta! I mean, you guys. Its full of spinach and my kids still eat it.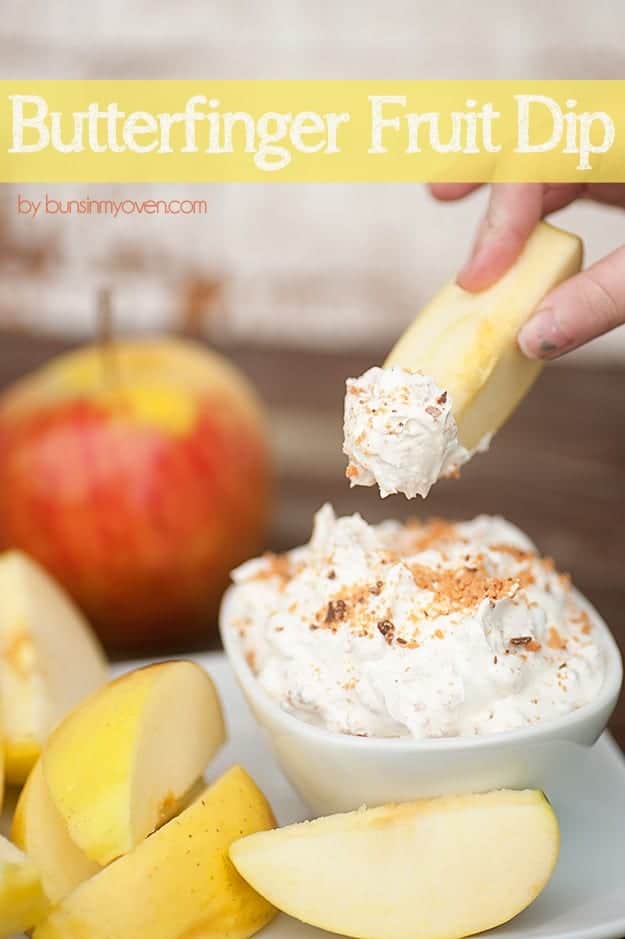 This Butterfinger Fruit Dip is one of the main reasons my kids love me. I'm not surprised it made it into the top 10, I'm just surprised it's not number 1!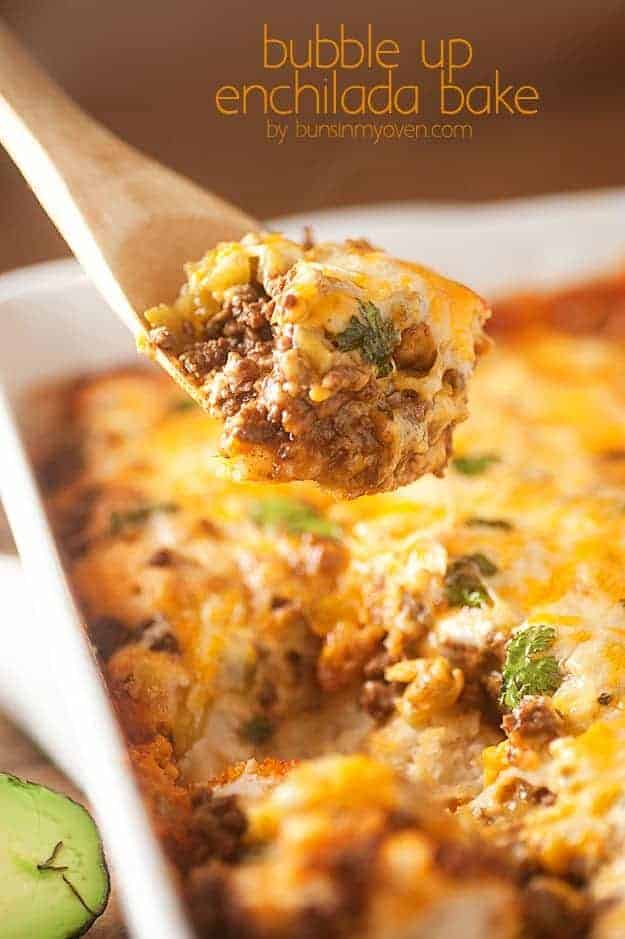 At number 7 we have this Bubble Up Enchilada Bake. It's a pretty easy weeknight meal and it's covered in cheese, which you all seem to like. 😉
Ooh, and number 6 is more of a method than a recipe, but it's a lifesaver on busy nights! Slow cooker ground beef – keep your freezer stocked with this stuff!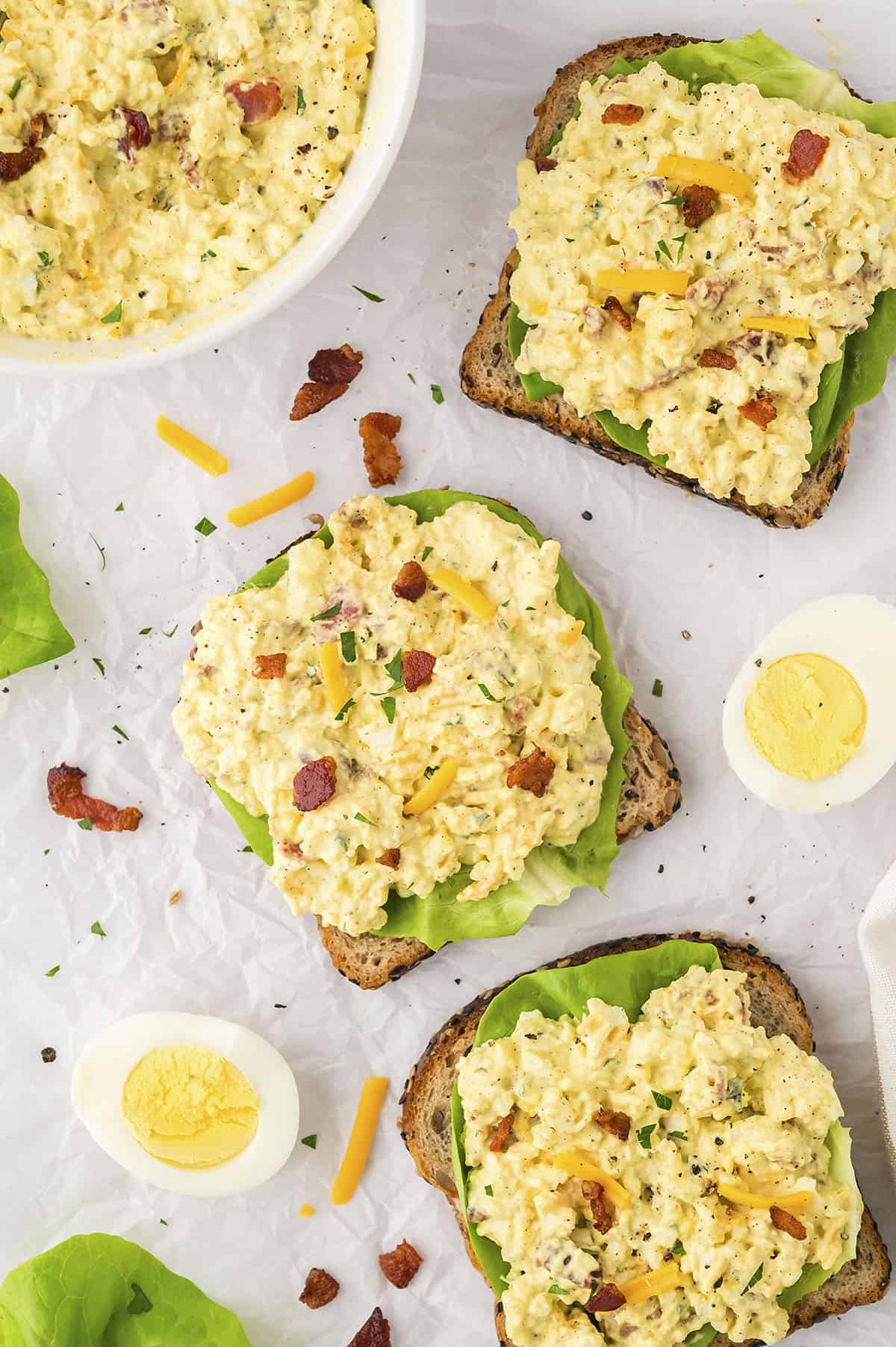 Considering the fact that I make this weekly, I'm not at all surprised it made it into the top 5 of 2014! This bacon cheddar egg salad is the perfect lunch, but I happily eat it for breakfast too.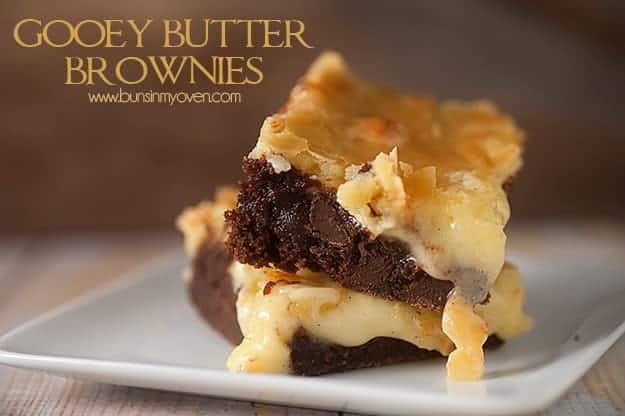 The number 4 spot goes to these gooey butter brownies. I mean, look at 'em. They're glorious.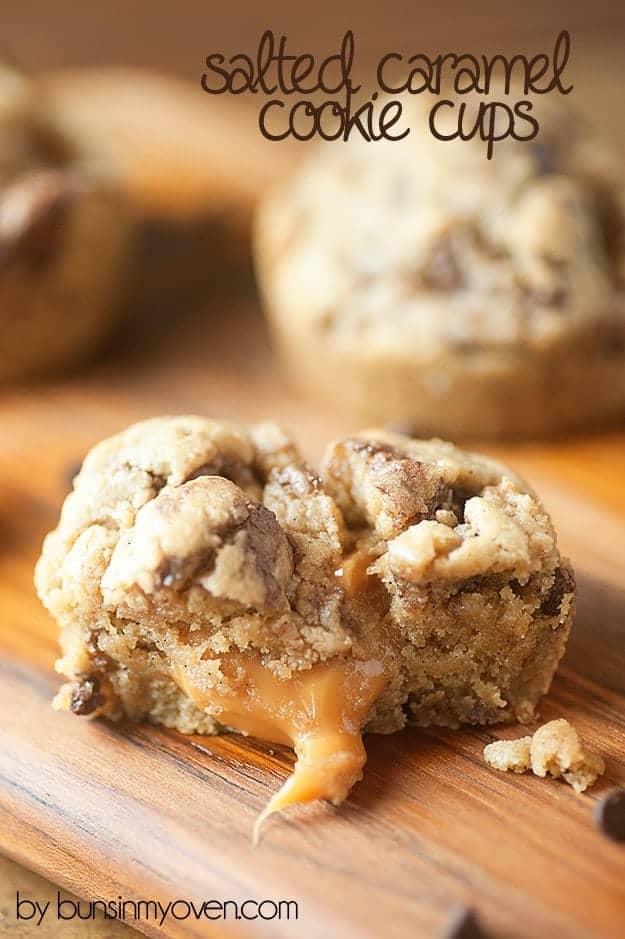 I'm so glad these Salted Caramel Cookie Cups made it into the top 3 spot. This is my favorite cookie dough stuffed with salted caramel. How could you resist that?! And since they're baked in a muffin tin, they're super easy to make!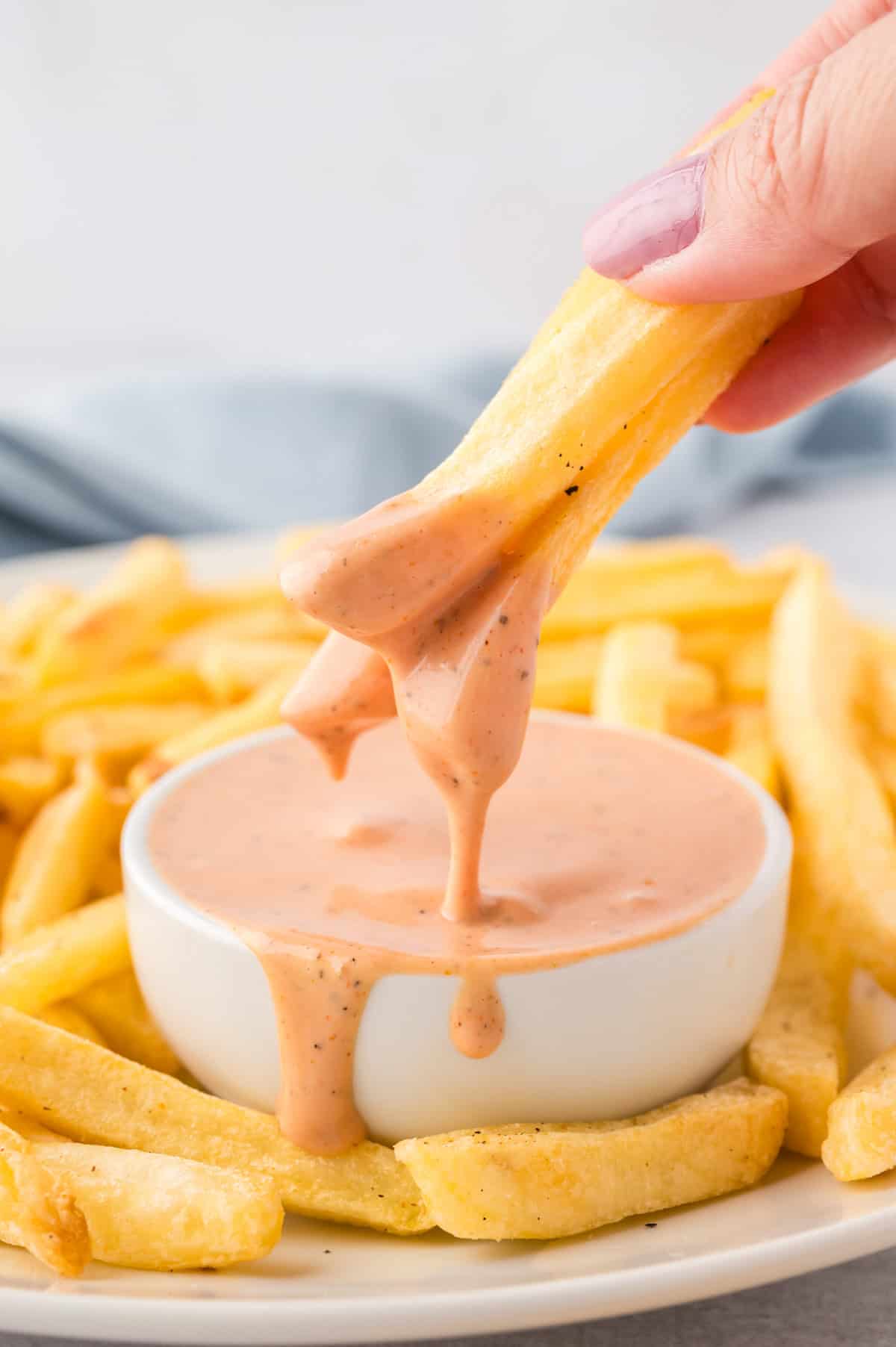 Here's another favorite of mine that I always have on hand! We put this fry sauce recipe on everything, from burgers to veggies to fries to chips to rice to spoons. It's good, man. Add a little relish and it's a lot like big mac sauce!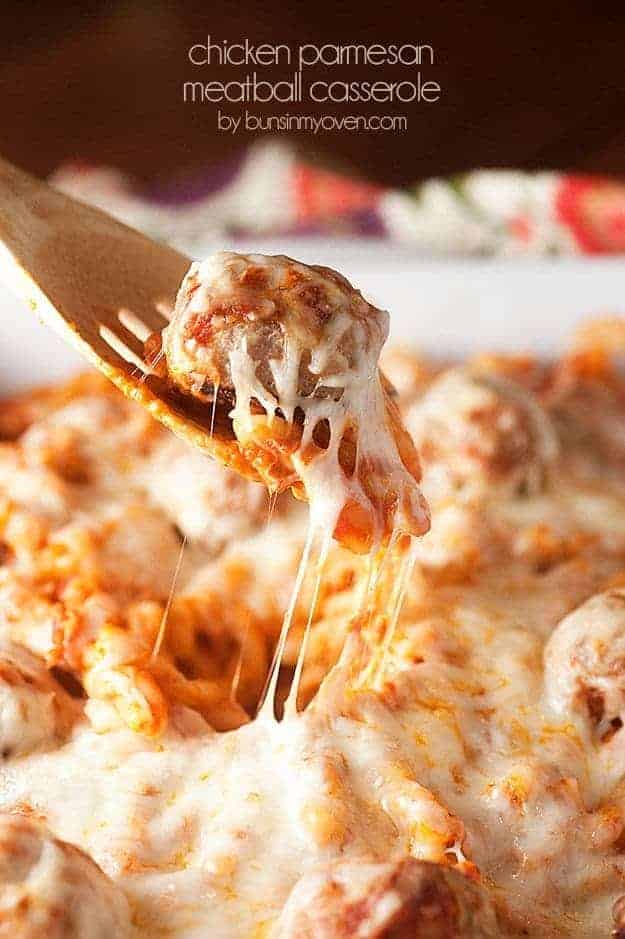 And the number 1 recipe of 2014 is this Chicken Parmesan Meatball Casserole! I love that you guys love casseroles as much as I do! That's three casseroles in the top 10! And this one is a good one…easy chicken meatballs that bake quickly in a hot oven, some pasta, some sauce, and lots of cheese!