This simple recipe for slow cooked ground beef is great for stocking your freezer! Just pull out a bag of already cooked meat and you can have dinner on the table in no time!
I'm 'bout to blow your little taco loving minds.
As you all have heard, time and time again, I recently moved to Middle of Nowhere, Nebraska. There are not a lot of options to save us from those days where I just willfully ignore the idea of cooking a third meal for the day. Cold sandwiches, canned soup, frozen pizzas…we're getting a little tired of those. Stocking my freezer with easy dinner options has been a lifesaver for me!
You guys remember my slow cooker shredded chicken? It gets perfectly shredded in a stand mixer to make things unbelievably easy! I always keeps bags of this chicken in my freezer.
Lately though I've been wanting a little variety and so I decided to stock my freezer with ground beef. Now, sure, browning a single pound of ground beef on the stove only takes 10 minutes, but have you ever browned 5+ pounds? It takes for.ev.er. for all that meat to cook. That's way too much stirring and standing and staring and waiting for me.

If you want perfect little pieces of finely ground beef, your crockpot is the way to go. I dumped 7 pounds of raw 90/10 ground beef in my Ninja Slow Cooker (it's 6 quarts which means there is plenty of room for lots of meat!) and set it to low. An hour later I came back with a potato masher and broke the meat up a bit. I set a timer for 2 hours and came back and broke it up again. I did this every 2 hours after that for a total of 6 hours in the crockpot. I added a little bit of salt and pepper to the meat, but otherwise, didn't season it at all so that it would be ready to go with whatever in any recipe I chose.
I portioned the meat out into freezer bags and stuck them all in my freezer. Now I just grab a bag and go! It's such a lifesaver having the meat in cooked and ready to add to any recipe, especially if you're the type of person who always forgets to thaw meat. This meat is in such small chunks that it thaws out enough to use really quickly, but you can also pop it in the microwave or dump it into a skillet and warm it up straight from the freezer.
For more instructions and to save this recipe to your recipe box, view the crock pot ground beef recipe here.
The best part about this is the taste! It sounds weird to say this, but it tastes so meaty! Because the meat is cooked in it's own juices all day long, it just really tastes extra beefy and has so much great flavor!
There are tons of ways to use this meat, but I love to use it for an extra easy taco night.
Slow Cooker Tacos
The perfect way to use pre-cooked frozen ground beef you've stocked!
Prep5 minutes
Cook10 minutes
Total15 minutes
Instructions
Heat a large skillet over medium heat. Dump the frozen beef straight into the skillet and stir around until warm. Add the taco seasoning and 1/4 cup of water and stir to combine. Cook, stirring occasionally, for 5 minutes or until the liquid has mostly cooked away.

Stuff your taco shells with meat and any other toppings you desire.
Nutrition Information:
Calories: 310kcal (16%)| Carbohydrates: 5g (2%)| Protein: 19g (38%)| Fat: 22g (34%)| Saturated Fat: 8g (50%)| Cholesterol: 80mg (27%)| Sodium: 795mg (35%)| Potassium: 306mg (9%)| Fiber: 1g (4%)| Sugar: 1g (1%)| Vitamin A: 820IU (16%)| Vitamin C: 4mg (5%)| Calcium: 20mg (2%)| Iron: 2.9mg (16%)
Need some other ideas to use up your freezer full of already cooked ground beef?
Enchilada Casserole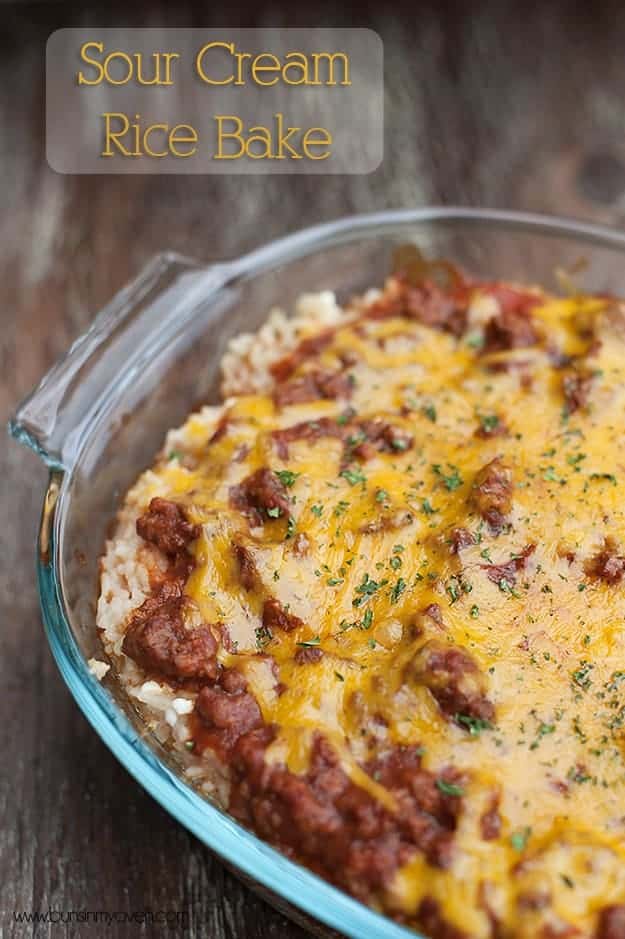 Sour Cream Rice Bake
Taco Stuffed Shells
Creamy Baked Spaghetti