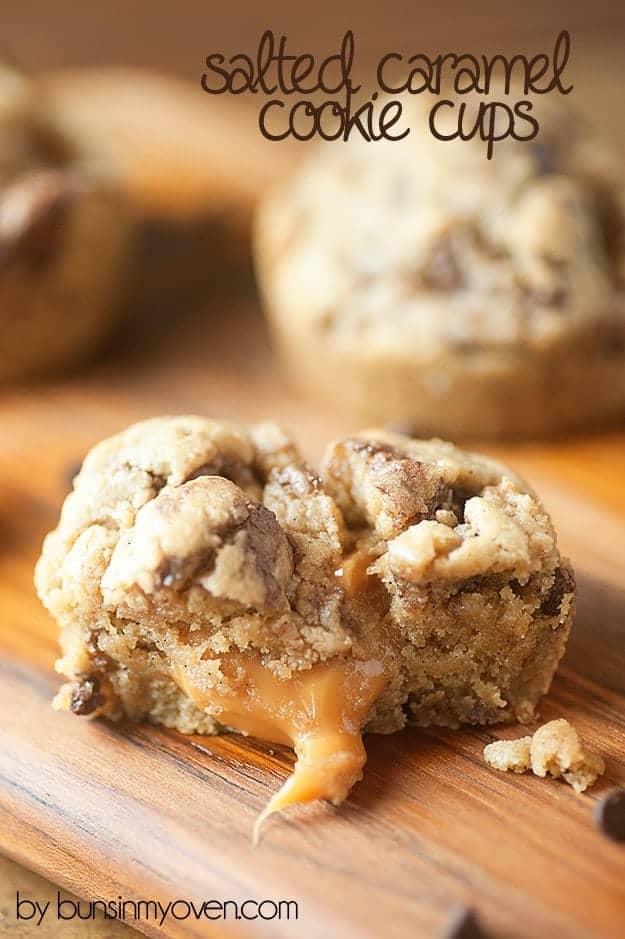 Alright, give it to me straight.
Salted caramel…are you over it? Has it been done to death? Are you hoping we all move on and find a new food craze?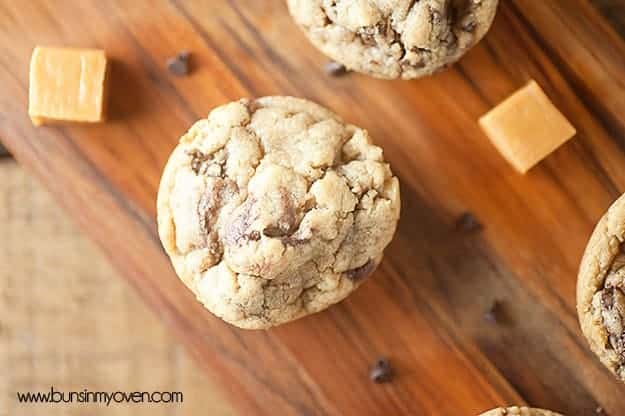 How about browned butter? Tired of it? Think it's maybe overrated?

What if I go ahead and put them together? Super lame of me?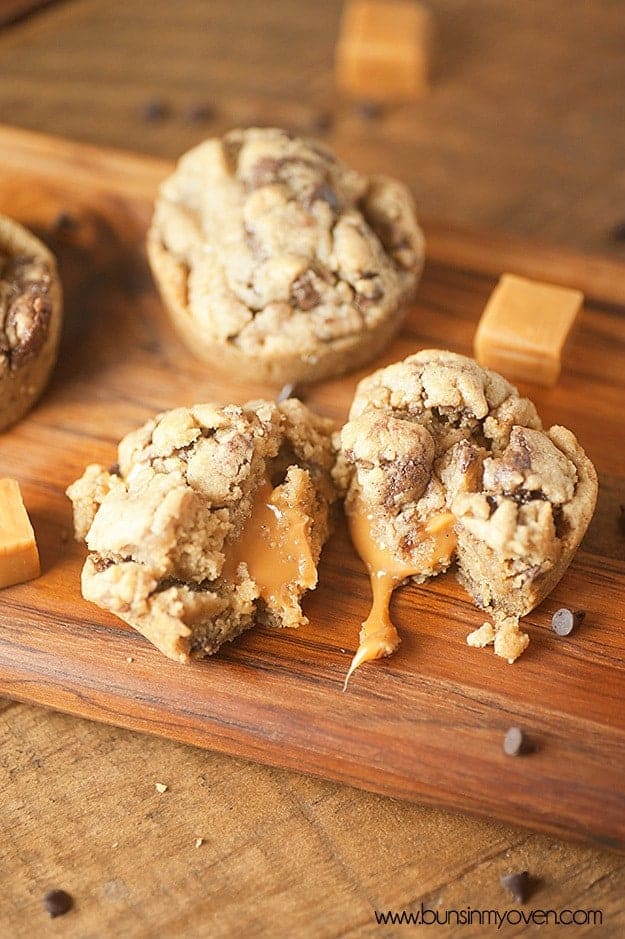 Aaaaand, now you're looking at that melty caramel center and imagining sinking your teeth into the warm caramel surrounded by the absolutely perfect soft, chewy cookie dough base. You're picturing the caramel melting in your mouth and the salt giving it the perfect little pop of flavor and you know that the browned butter has amped up the flavor in the cookie dough to eleventy-hundred.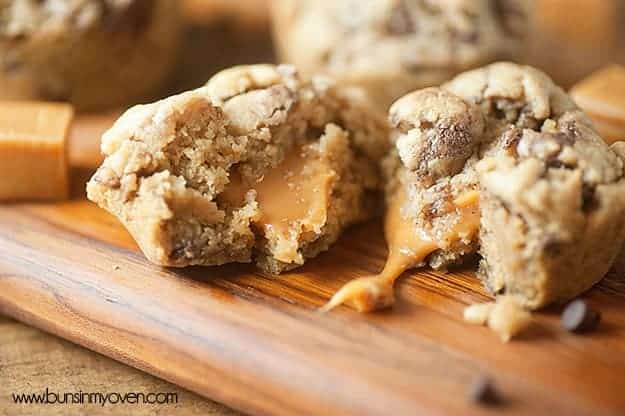 So. Salted caramel browned butter cookie cups. They're alright by you, yeah?
I used TWO caramel candies in the center of each cookie cup. Because I'm wild and crazy and also, I really like caramel. These were perfection. The caramel does harden back up as they cool, though, so best to enjoy them warm. You can always pop them in a warm oven to reheat or even stick 'em in the microwave for 10 seconds. Alternately, maybe you could try using my crockpot dulce de leche instead of caramel candies? I didn't try it myself, but as long as you keep the caramel sauce encased in the dough during baking, I think it would work brilliantly.
Make these. Then ship 'em to me. My family ate all of mine and I'm feeling too lazy to go make more at the moment.
These whip up with no mixer in no time at all! The best part? There is no chill time for the dough since it's being baked in a muffin tin. You don't need to worry about these spreading a bit!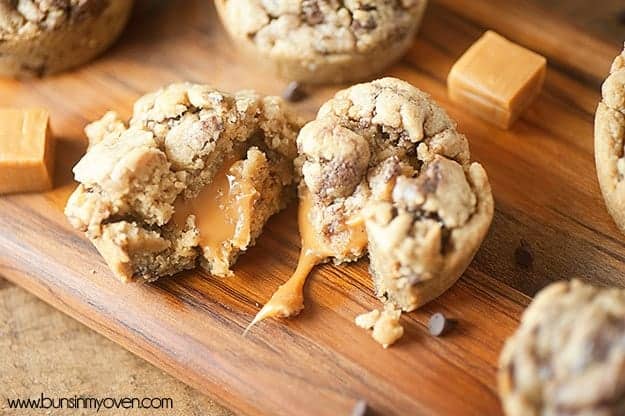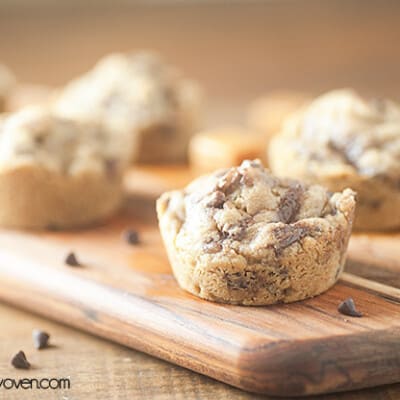 Salted Caramel Browned Butter Cookie Cups
The gooey centers of these cookies do firm up as they cool. Best to serve them while still warm or reheat in a hot oven or zap 'em for 10 seconds in the microwave.
Prep10 minutes
Cook10 minutes
Total35 minutes
Ingredients
3/4 cup butter
1 cup brown sugar
1 large egg
2 teaspoons vanilla extract
2 cups flour
2 teaspoons corn starch
1 teaspoon baking soda
1/2 teaspoon salt
1/2 cup mini chocolate chips
20 caramel candies unwrapped
Kosher salt for sprinkling
Instructions
Melt the butter in a small saucepan over medium heat. Whisk constantly until butter turns a deep golden brown, about 5 minutes.

Pour the butter into a mixing bowl. Stir in the brown sugar until well combined.

Stir in the egg and vanilla and mix well.

Mix in the flour, corn starch, baking soda, and salt until well combined. Let sit 15 minutes to cool before adding the chocolate chips, otherwise they will melt into the batter. (You can add them right away if you're okay with the melty look.)

Scoop 1 tablespoon of dough into 10 muffin wells each. Flatten with your fingers to cover the bottom of the muffin tin.

Place two caramel candies on top of the cookie dough. Sprinkle with a a bit of kosher salt. Top each with another tablespoon of cookie dough.

Bake at 350 degrees for 10 minutes.

Let cool 10 minutes before carefully removing from the muffin tin. Best served warm, otherwise the caramel hardens back up.
Nutrition Information:
Calories: 429kcal (21%)| Carbohydrates: 62g (21%)| Protein: 4g (8%)| Fat: 18g (28%)| Saturated Fat: 10g (63%)| Cholesterol: 57mg (19%)| Sodium: 416mg (18%)| Potassium: 109mg (3%)| Sugar: 40g (44%)| Vitamin A: 480IU (10%)| Calcium: 67mg (7%)| Iron: 1.5mg (8%)
More gooey caramel recipes: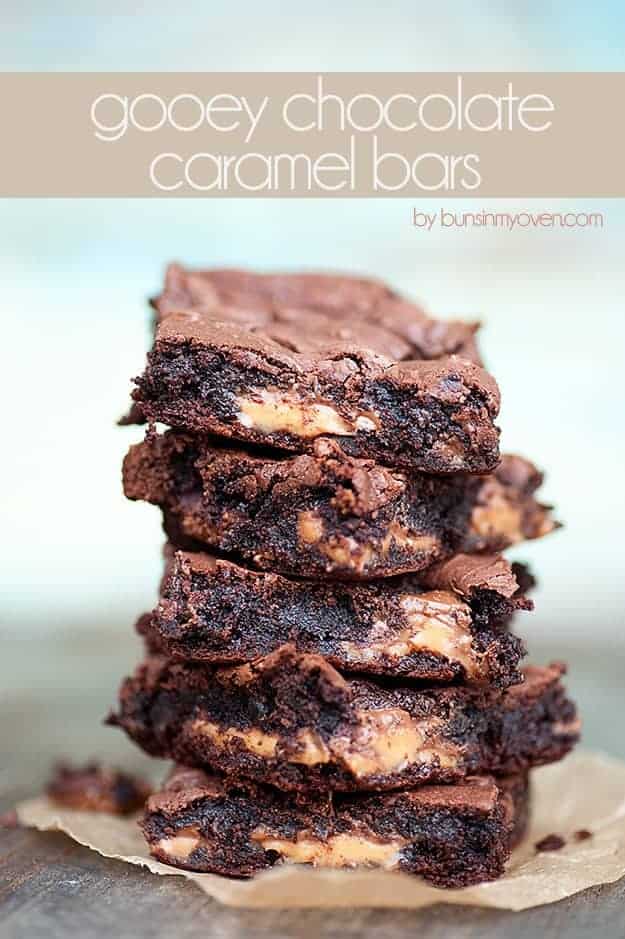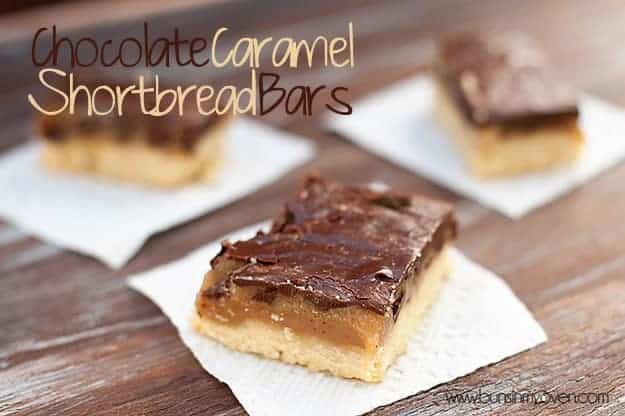 Chocolate Caramel Shortbread Bars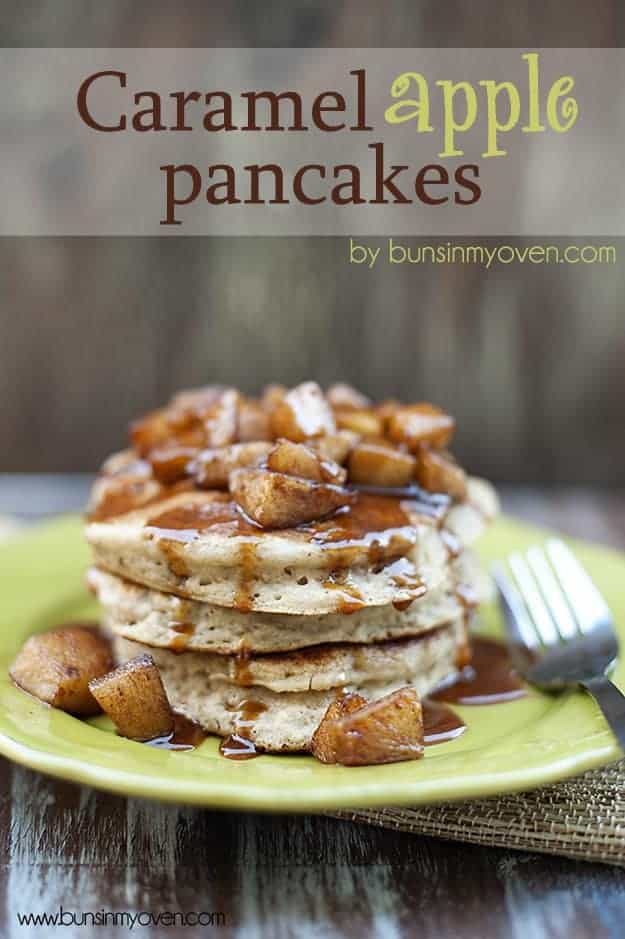 This post contains affiliate links.