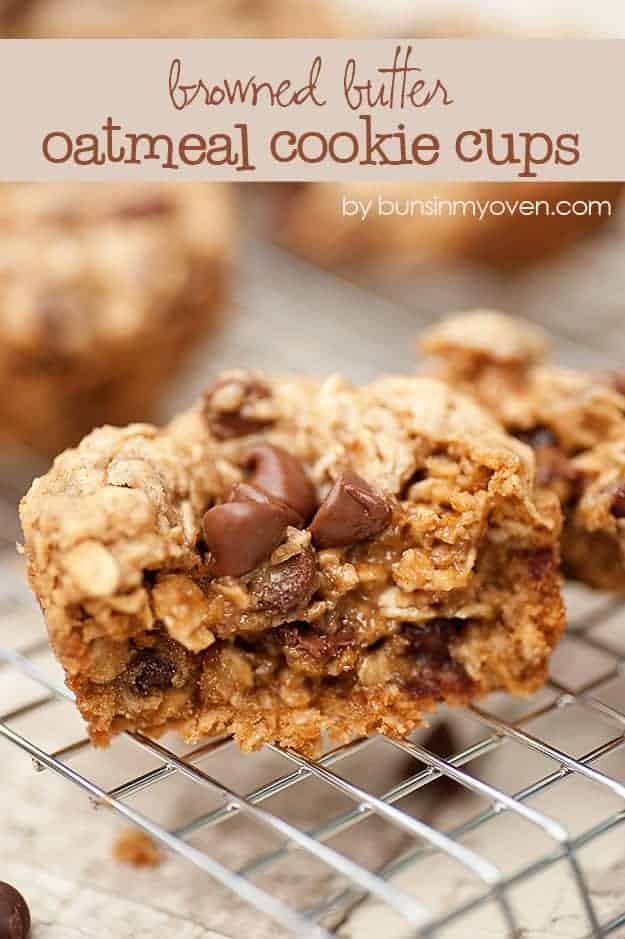 Guys, I don't want to shatter any illusions you may have of me or anything, but I'm so totally lame. I mean, for real.
You have no idea the pressure I feel when someone that is not my close family comes over for dinner. I make a living sharing food on the internet. The expectations that I cook a fabulous meal are so high that it hurts. Seriously, I could have a full blown panic attack about it if I wasn't so busy thinking and rethinking the menu.
Anyway, we had some friends over for dinner last weekend. I decided to go the easy route and make pasta. For real, how hard can pasta be? We had baked ziti, Chicken Alfredo, salad, and my very favorite garlic bread. So easy, I could do it with my eyes closed!
Obviously, I ruined all of it.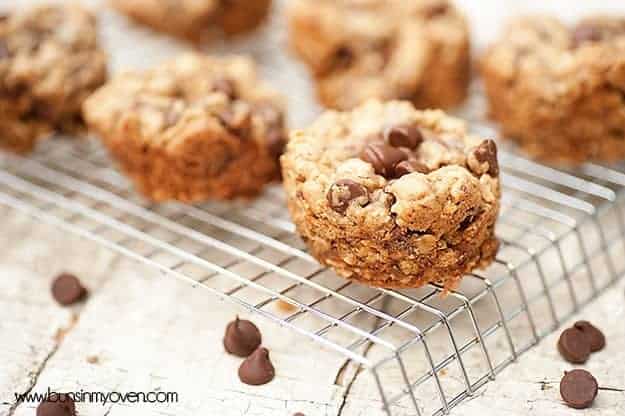 The fresh mozzarella that I put on top of the ziti got crunchy instead of melty. I mean, what? How is that even possible?
I decided to be lazy and didn't butterfly the chicken breasts before cooking them so they took forever and I ended up pulling them halfway through cooking to hack them into ugly little chunks so they would finally cook and be free of deadly salmonella germs.
The salad was fine. But, you know…it came from a bag. Hard to screw up. Also, yes, I ripped open a bag of greens and dumped them in a bowl. Ooh, you wondrous food blogger, show me more of these fancy recipes you create!
The bread? It literally caught fire. There were actual, honest to God flames in my oven, you guys. That was the first time I've ever had something literally catch fire before, so I did what any rational food blogger would do. I slammed the oven shut, called to my husband, and then laughed like a lunatic. He managed to save the day while I screeched that windows needed to be open and the bread was on fire and oh, what a failure I am, and don't worry, I'm not really a food blogger, I just play one on the internet.
Basically, my poor friends that came over for dinner are never coming back again. I scared them off. I shall remain friendless and sad for the rest of my days.
(Oh, and the dessert? It was chocolate chip cookies. The cookies that I served were overbaked by about a minute making them crispier than I like. The second batch…you know, the one I left on the cookie sheet and devoured after our friends left? They were utter perfection. Chewy and soft, just the way they should be.)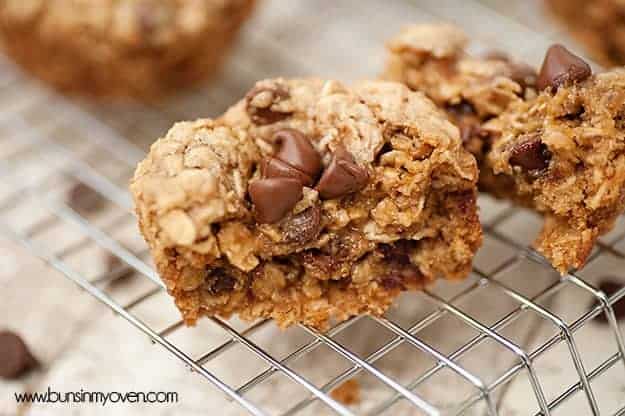 I swear, y'all. I can totally cook if there is no one around to eat the food. True story.
So, obviously I made these cookie cups that I'm sharing today when no one was around to make me nervous.
These are chunky little deep dish cookie cups. They're full of oats which totally makes them health food. I mean, they're basically granola, you guys.
I loaded these cookie cups up with chocolate chips, but peanut butter chips would be great, too! I baked these for 12 minutes exactly which left them slightly gooey in the center. Bake an extra minute if you'd like them more firm.
Browned Butter Oatmeal Cookie Cups
I loaded these cookie cups up with chocolate chips, but peanut butter chips would be great, too! I baked these for 12 minutes exactly which left them slightly gooey in the center. Bake an extra minute if you'd like them more firm.

Prep15 minutes
Cook12 minutes
Total27 minutes
Ingredients
1/2 cup butter
1 cup brown sugar
1 tablespoon heavy cream milk works too!
1 large egg
1 teaspoon vanilla extract
2 cups quick cooking oats
3/4 cups all-purpose flour
1/2 teaspoon baking soda
1/2 teaspoon salt
1/2 teaspoon cinnamon
1 1/2 cups chocolate chips I used milk, but any kind will work
Instructions
Preheat oven to 350 degrees. Grease a 12 cup muffin pan.

In a small saucepan set over low heat, melt the butter. Continue cooking butter over low heat, whisking often, until the butter has turned a deep golden brown. Remove from the heat.

In the bowl of a stand mixer fitted with the paddle attachment, beat together the melted butter and brown sugar. Beat in the cream, egg, and vanilla until well combined.

In a small bowl, combine the oats, flour, baking soda, salt, and cinnamon.

Slowly beat the dry ingredients into the wet until well combined.

Stir in the chocolate chips.

Scoop the dough out into the muffin tins. Fill each muffin tin nearly to the top.

Bake for 12 minutes. Let cool for 15 minutes in the muffin tin before running a knife around the edges of the cookie cups and removing from the muffin tin.

Store in an airtight container.
Nutrition Information:
Calories: 339kcal (17%)| Carbohydrates: 48g (16%)| Protein: 4g (8%)| Fat: 14g (22%)| Saturated Fat: 8g (50%)| Cholesterol: 40mg (13%)| Sodium: 237mg (10%)| Potassium: 86mg (2%)| Fiber: 2g (8%)| Sugar: 32g (36%)| Vitamin A: 330IU (7%)| Vitamin C: 0.2mg| Calcium: 53mg (5%)| Iron: 1.5mg (8%)
Hop on over and check out how I'm conquering lateness with Citi Simplicity! You can enter to win a tablet, too! Click here for all the details!