Hello, friends!
2019 is coming to a close and that means it's time to take a look back and see what the most popular recipes of the year were here on Buns In My Oven!
I do this every year and I love seeing what recipes were your favorites.
(Check out favorites from 2018, 2017, 2016, 2015, 2014, 2013, and 2012! It's fun to see what's changed – especially my photography skills. Ha!)
We're continuing the theme this year where MY personal favorite recipe of the year is NOT one of the most popular. It never is. Funny how that works, right?
Not to worry though…if you scroll to the bottom, I'll share my own personal favorite recipe that I shared with you in 2019. 🙂

Most Popular Recipes of 2019
These are the top 10 recipes that were published on Buns In My Oven in 2019. This list is based on the most viewed recipes of the year.

And now, as promised, my personal favorite recipe of the year: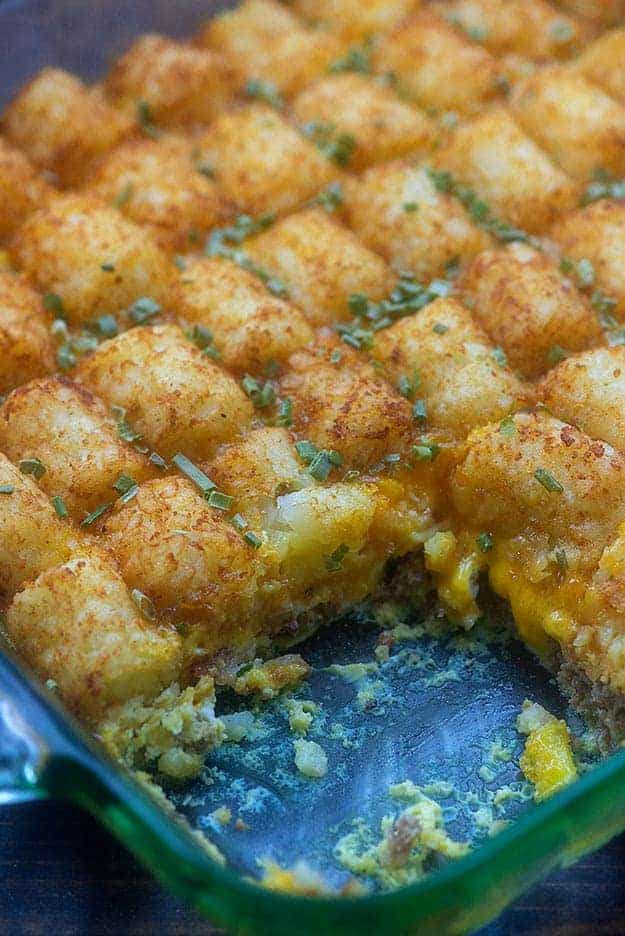 Tater Tot Breakfast Casserole: I just shared this recipe towards the end of December, but it's a serious favorite in our house. It makes a great brinner, it's an easy breakfast, and it feeds a crowd. We love this one so much.