September 4, 2018
Fry Sauce
Fry sauce is the easiest and tastiest way to dress up a plate of french fries. It's fabulous on burgers, too!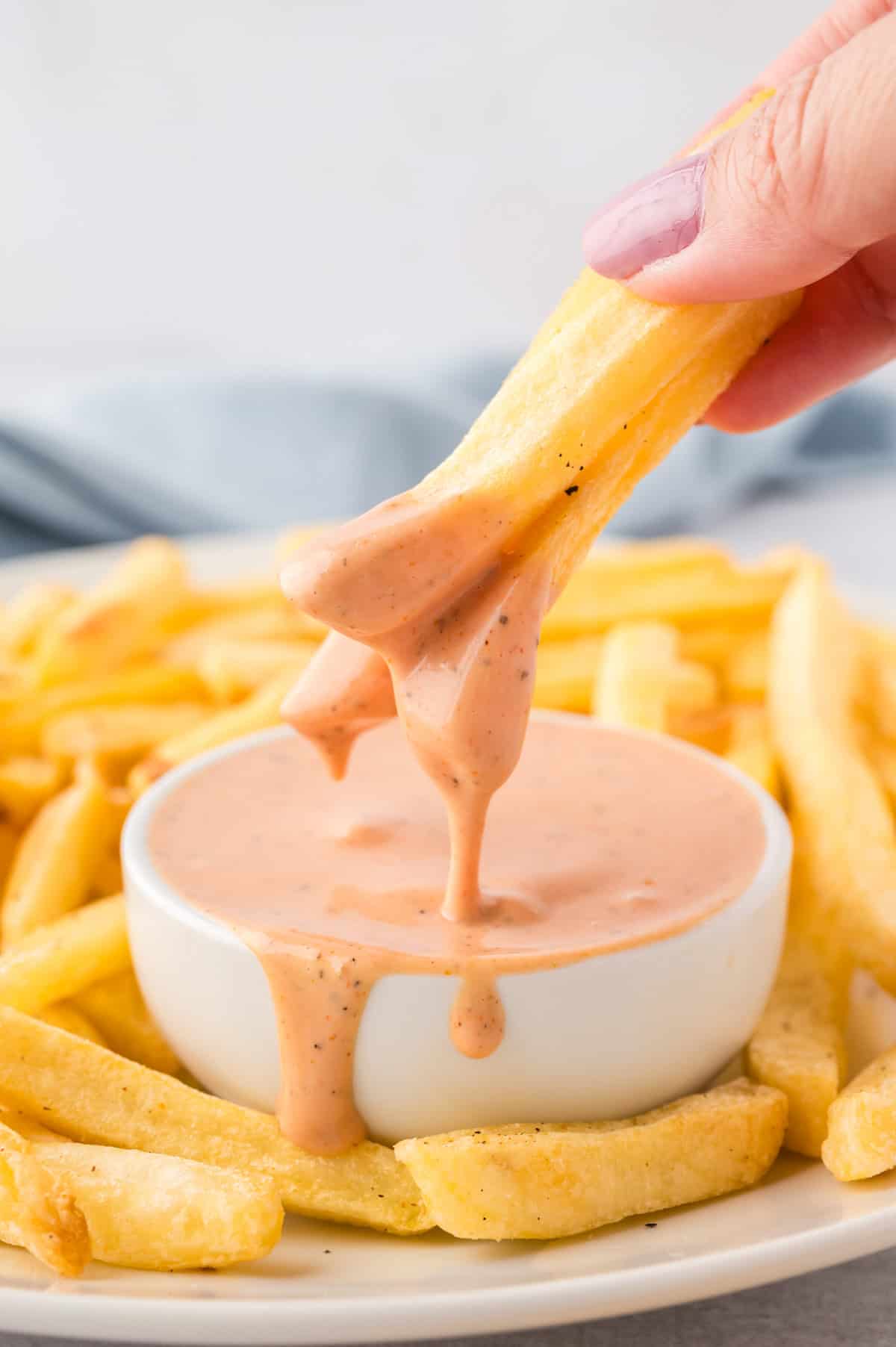 When I was a kid my parents would dip their french fries in this horrible pink concoction of mayonnaise and ketchup. It seriously grossed me out. I liked mayo, I liked ketchup, but in true kid form, I would throw up if you tried mixing them together for me.
Then I grew up.
I can't live without fry sauce in my life!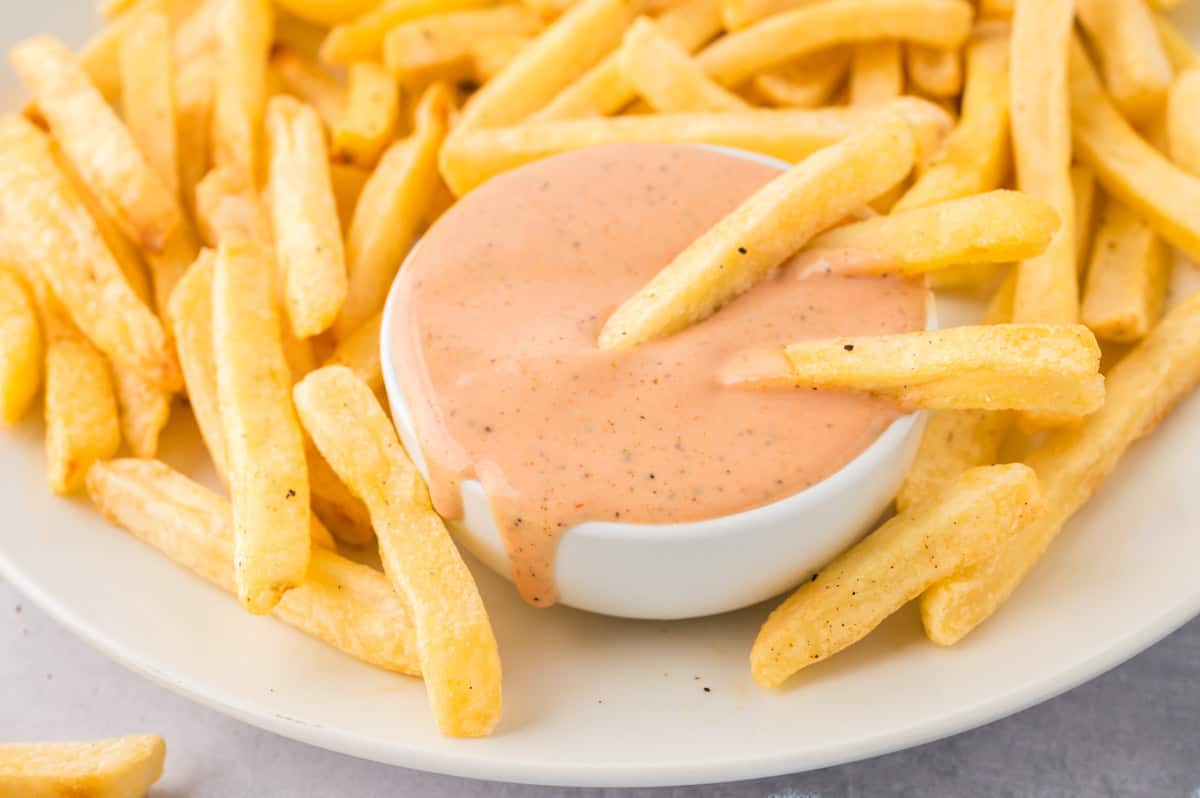 These days, I don't eat french fries or burgers without my beloved fry sauce. It's not quite as simple as my parent's version of equal parts ketchup and mayo, but it's 10o times better (sorry, mom and dad, but it is!) and I can not get enough of it. My kids are pretty leary of it, but the husband and I gobble it down like it's going out of style. Circle of life and all that.
This stuff is perfect for dipping your fries in, but it's so freakin' amazing on burgers. If we get drive through (which we totally do more often than we should!), I order my burger plain, because no mixture of ketchup and mustard can compare to dipping your burger in fry sauce. It's slightly sweet, totally creamy, with just a hint of tang from the vinegar.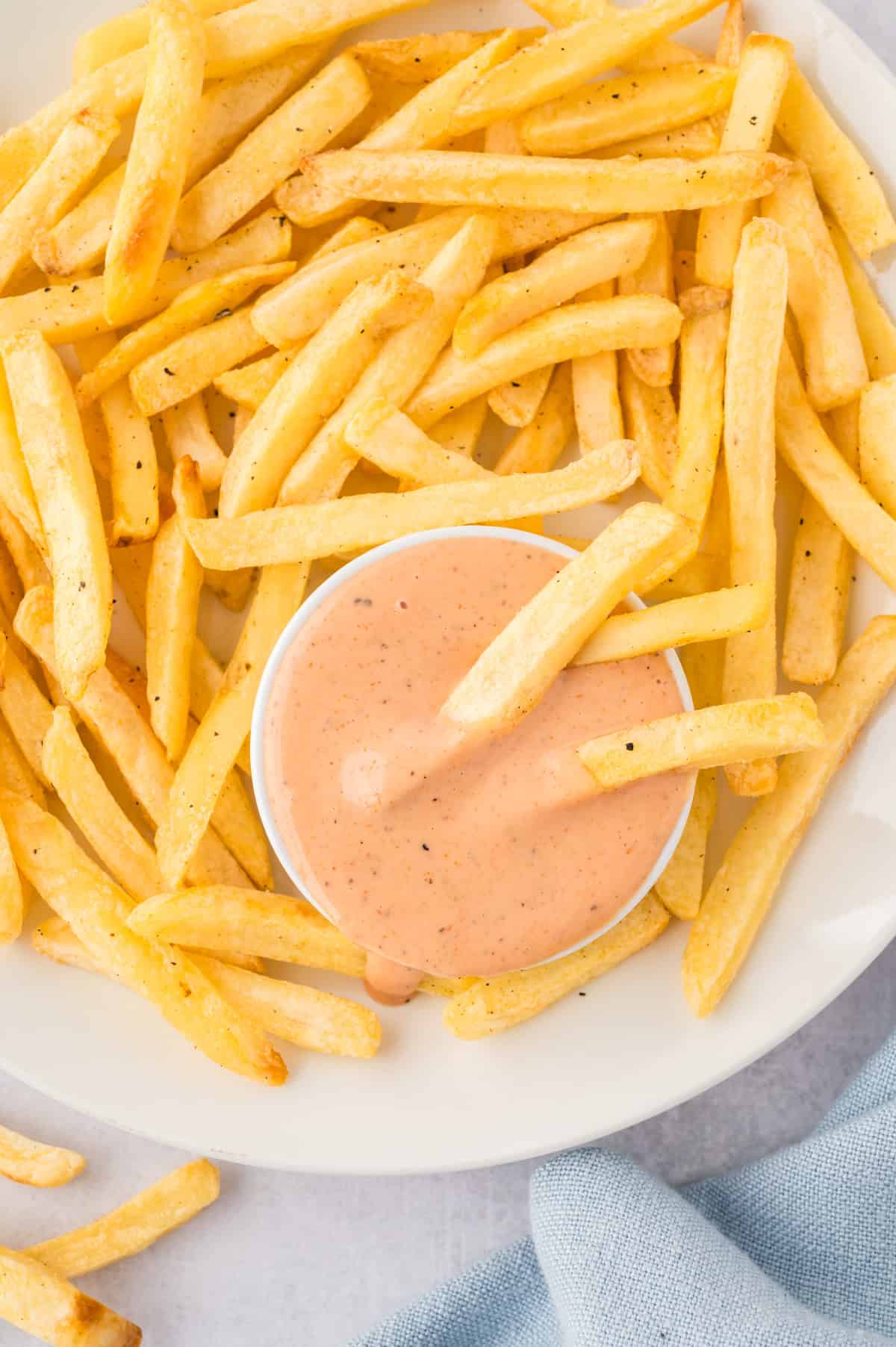 Can't stop, won't stop.
We recently moved to Nebraska (like, days ago) and they have a Freddy's restaurant there. Have you ever been? Their burgers are simply amazing! But the best part? They have a big ol' vat of fry sauce. This is the first restaurant I've been to that served fry sauce. I think it's more popular the further west you get, so I'm a little excited about our move to Nebraska now! We might not find much sweet tea, but we have fry sauce! And cinnamon rolls…seriously, Nebraska. WHAT is your deal with cinnamon rolls? They're everywhere!
Anyway, my fry sauce recipe is super similar to Freddy's, so if you're looking for a Freddy's copycat recipe, give this one a try! You're going to love it!
Try this fry sauce recipe on anything from fries to burgers to onion rings!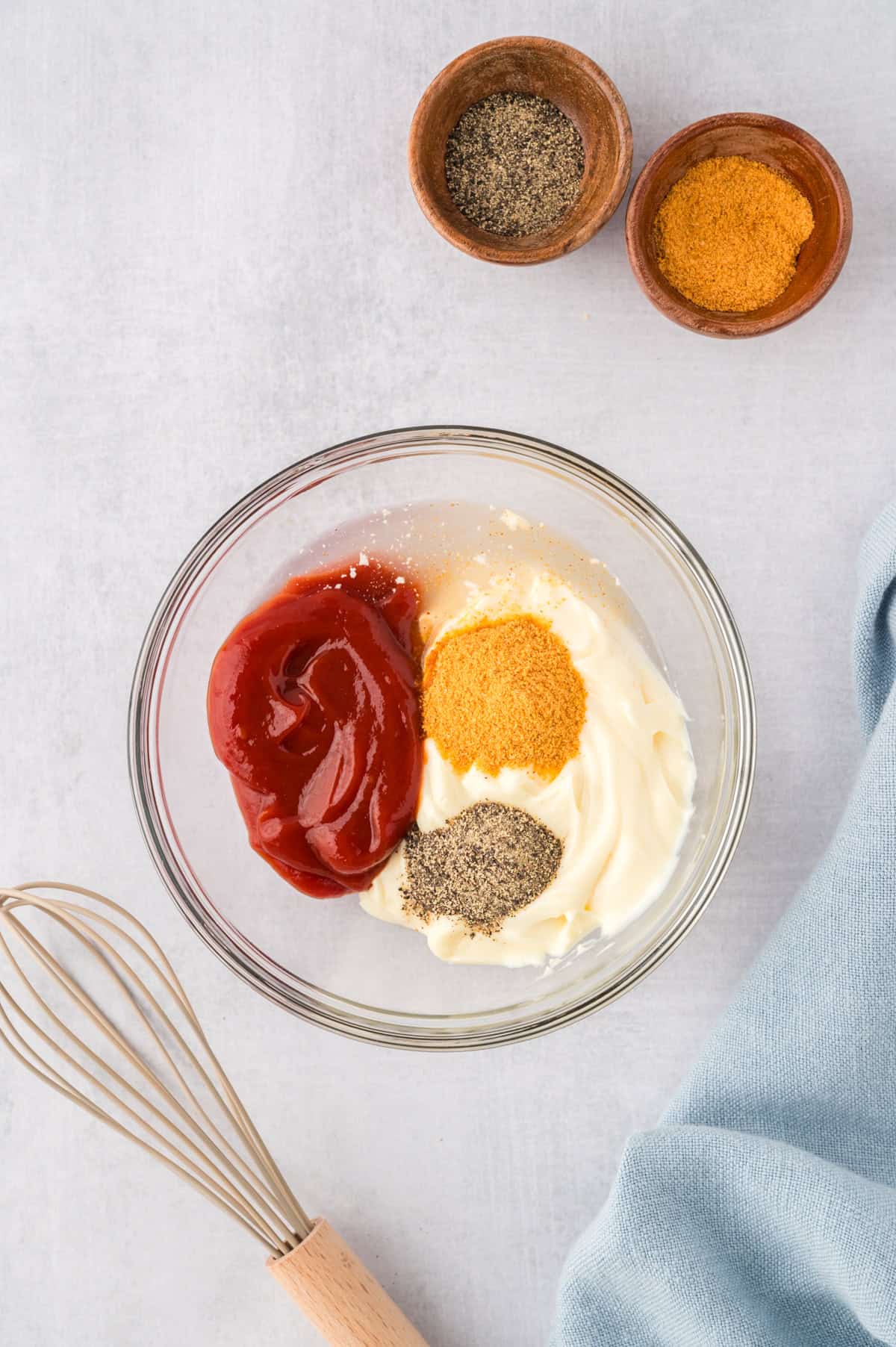 Fry Sauce
Servings: 2 servings
Course: Side Dish
Cuisine: American
Keyword: easy side dish recipes, kid-friendly recipes, weeknight recipes
Calories: 208 kcal
This recipe for fry sauce is sure to be a family favorite! We dip fries, burgers, and chicken in this mixture. Feel free to halve the amount if you don't think you'll use it all. You can also add more or less of each ingredient until it suits your taste. I prefer it with a bit more vinegar, but the husband likes it best this way!
Ingredients
1/4 cup mayonnaise
2 tablespoons ketchup
1 teaspoon vinegar
1/2 teaspoon ground black pepper
1/2 teaspoon season salt
Instructions
In a bowl, whisk together all of the ingredients. Adjust to taste as needed.

Store in a covered container for up to 3 days.
Nutrition Facts
Fry Sauce
Amount Per Serving
Calories 208 Calories from Fat 189
% Daily Value*
Fat 21g32%
Saturated Fat 3g19%
Cholesterol 11mg4%
Sodium 895mg39%
Potassium 47mg1%
Carbohydrates 4g1%
Sugar 3g3%
Vitamin A 75IU2%
Vitamin C 0.6mg1%
* Percent Daily Values are based on a 2000 calorie diet.
Nutrition Disclaimer: All information presented on this site is intended for informational purposes only. I am not a certified nutritionist and any nutritional information shared on bunsinmyoven.com should only be used as a general guideline.
Love dips and sauces? Me too! Check out some of my favorites below!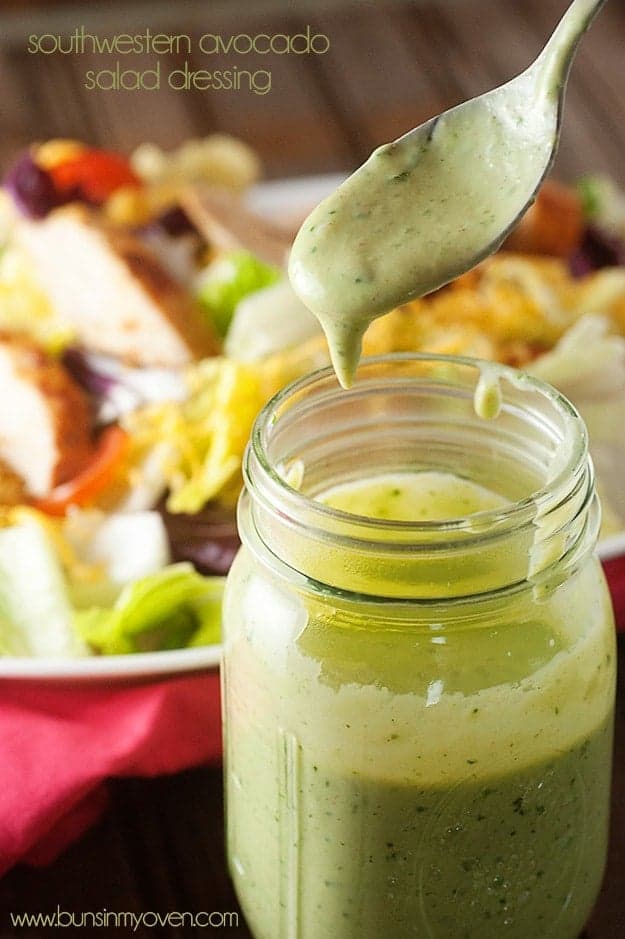 Southwestern Avocado Salad Dressing