This chicken enchilada dip recipe is loaded with all kinds of tasty Mexican flavors, from chipotle to enchilada sauce to sweet corn!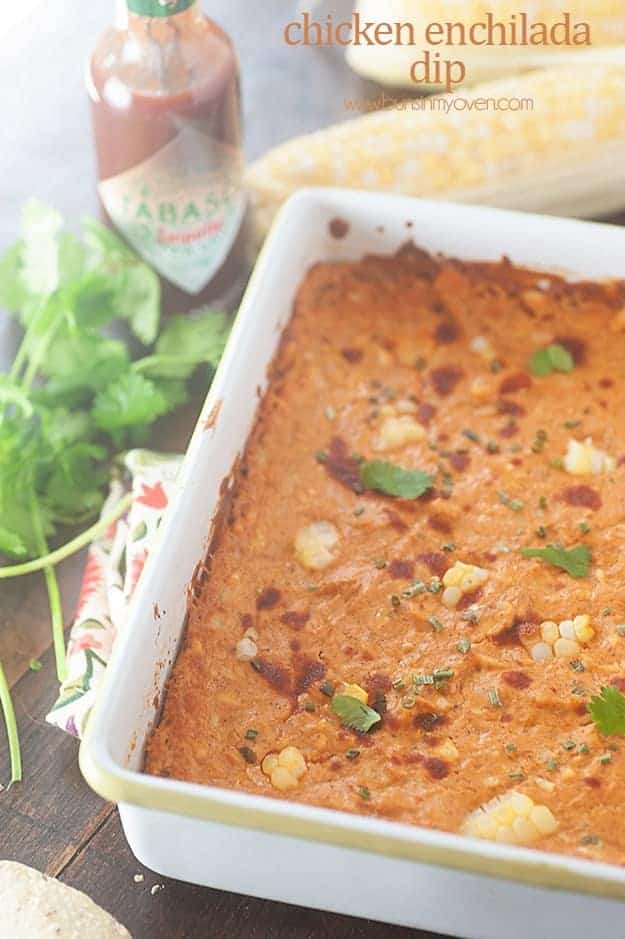 Do you want to hear the saddest thing ever?
I made my husband dip for the football game last Sunday. That's not the sad part.
The sad part is that we moved to Nebraska and we no longer get the Bears games out here in the middle of nowhere. My husband cried real tears, you guys. Big, fat, crybaby tears.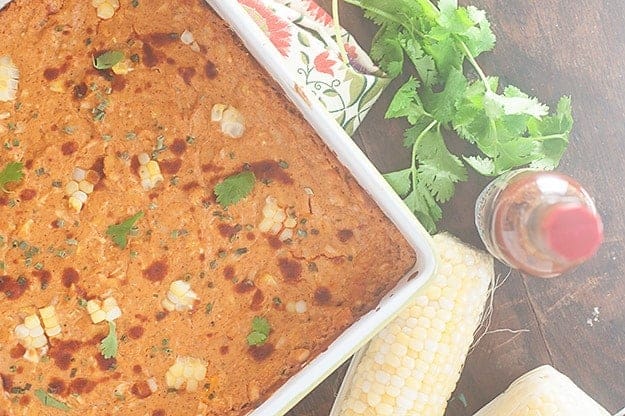 So, there we were, with a bowl of dip and no football game worth watching.

We're a Chicago Bears family. And by that, I mean, my husband loves the Bears and I love football food and will sometimes wear a Bears t-shirt if it's both cute and comfy, but I always have a real fear that someone is going to see me in the shirt and ask me a question about the team.
I used to have that same fear back in high school when I would wear this band shirt that was a really pretty color of blue, but I didn't actually like the band all that much. I studied up on their songs, just in case someone quizzed me about it.
I have weird fears.
I thought about studying up on the Bears and then decided that I'm no longer in high school and I can just kick the questioner in the shins and run away. Seems like a good plan.
Anyway, I'm an adult.
So, I made some dip for my husband. And, yeah, for me.
I have a thing for dip, like this bacon jalapeno cheese spread and this slow cooker sloppy joe dip! Another favorite food for football games in our house are these buffalo chicken sliders.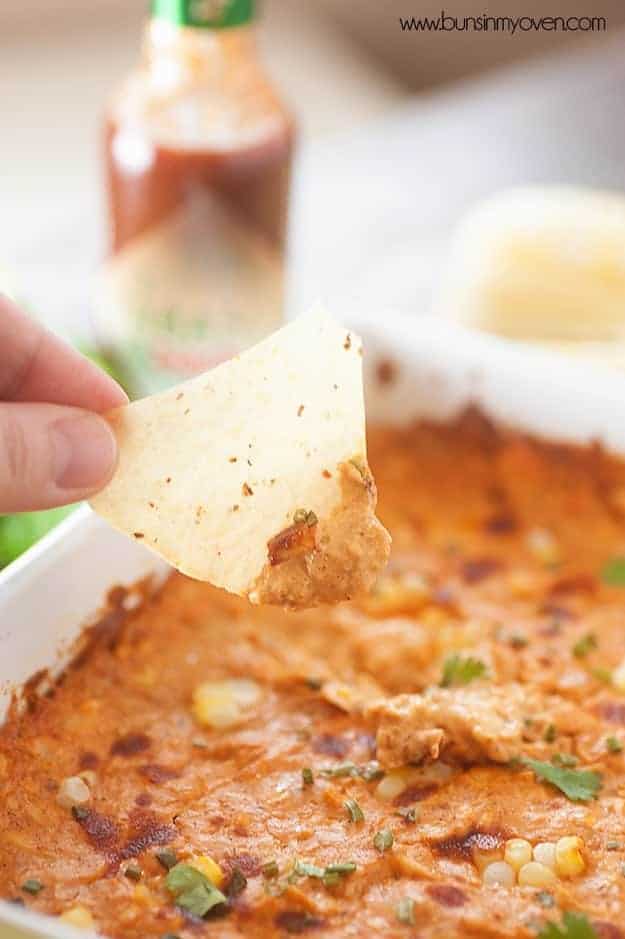 I modified our family's favorite chicken enchilada casserole into this dip.
My husband is a serious wimp when it comes to spicy food and even mild buffalo wings are too hot for him, but he loooooved this dip! It's not too spicy at all, but feel free to add extra Tabasco if you like it hot.
Try my cornbread casserole too! 🙂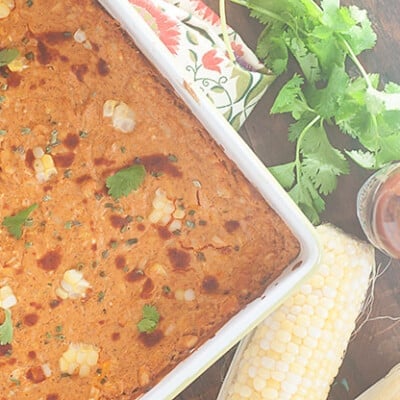 Cream Cheese Chicken Enchilada Dip
This chicken enchilada dip makes the perfect appetizer or football food!

Prep10 minutes
Cook20 minutes
Total30 minutes
Ingredients
8 ounces cream cheese room temperature
1/4 cup sour cream
1 cup grated cheddar cheese
1 cup grated Monterey jack cheese
1 cup cooked diced or shredded chicken
1 cup corn kernels frozen or fresh
4 ounces diced green chiles
15 ounces enchilada sauce
2 tablespoons Tabasco Chipotle pepper sauce more to taste
1 tablespoon chopped chives
1 tablespoon chopped cilantro
1 teaspoon salt
1/2 teaspoon cumin
Tortilla chips for serving
Instructions
Preheat oven to 350 degrees.

Add the cream cheese, sour cream, cheddar cheese, and Monterey jack cheese to a medium bowl and beat with an electric mixer until well combined. Stir in the chicken, corn, green chiles, enchilada sauce, chives, cilantro, Tabasco, salt, and cumin until well combined.

Taste and add more Tabasco if desired.

Spread dip into an 8x8 baking dish and bake for 20 minutes or until hot and bubbly.

Serve hot with extra Tabasco and tortilla chips.
Nutrition Information:
Calories: 287kcal (14%)| Carbohydrates: 10g (3%)| Protein: 14g (28%)| Fat: 21g (32%)| Saturated Fat: 12g (75%)| Cholesterol: 75mg (25%)| Sodium: 1186mg (52%)| Potassium: 174mg (5%)| Fiber: 1g (4%)| Sugar: 5g (6%)| Vitamin A: 1070IU (21%)| Vitamin C: 5.4mg (7%)| Calcium: 249mg (25%)| Iron: 1mg (6%)