August 31, 2018
The Best Spinach Artichoke Dip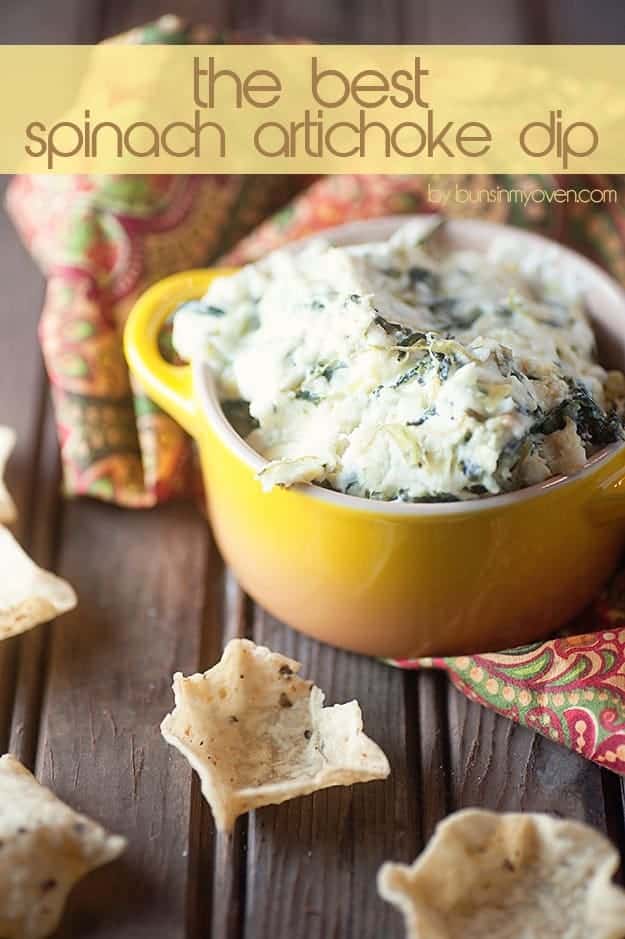 If I had to choose just one food group to eat for the rest of my life, it would be dip. You know, if dip were a food group.
I'm obsessed. I don't know if it's just because dip is fun or what. I mean, the act of dipping one delicious thing, such as a tortilla chip, into another delicious food, such as spinach artichoke dip, is totally more exciting than using a fork or spoon. Am I right?
Anyway, I don't want to brag or anything, but this spinach artichoke dip? It's the one. It's my favorite and I love it with my whole heart.
It's creamy and flavorful and gooey and melty. I know how y'all feel about gooey, melty foods. You're going to love this, aren't ya?
Now, I would like to remind you all that this recipe is titled Spinach Artichoke Dip. That means it is full of spinach and artichokes. So…healthy? Yes. I mean, it's vegetables! You can't go wrong with vegetables. You shut your mouth about the mayonnaise and cream cheese. Shh. The veggies cancel out the cheese.
So, basically what I'm saying is, go eat this. Riiiiiiiiight now. Then come back and leave me love letters because I brought this delicious dip into your life.
The Best Spinach Artichoke Dip
Servings: 12 servings
Course: Appetizer
Cuisine: American
Keyword: easy appetizer recipes, game day recipes, party recipes
Calories: 141 kcal
Anyway, I don't want to brag or anything, but this spinach artichoke dip? It's the one. It's my favorite and I love it with my whole heart.

Ingredients
8 ounces cream cheese room temperature
1/4 cup mayonnaise
1/2 cup grated Parmesan cheese
1/2 cup grated mozzarella cheese
2 cloves garlic finely diced
1/2 teaspoon salt
1/2 teaspoon ground black pepper
4 ounces artichoke hearts diced (canned)
1/2 cup frozen chopped spinach thawed
Tortilla chips, crackers, Hawaiian rolls, for serving
Instructions
Preheat oven to 350 degrees.

In a large mixing bowl, combine the cream cheese, mayo, Parmesan, mozzarella, garlic, salt and pepper. Beat with a mixer on medium speed until well combined. Stir in the artichoke hearts and spinach.

Spread into an 8x8 or 9x9 baking dish and bake for 20 minutes or until heated through and the cheese is melted.
Nutrition Facts
The Best Spinach Artichoke Dip
Amount Per Serving
Calories 141 Calories from Fat 117
% Daily Value*
Fat 13g20%
Saturated Fat 5g31%
Cholesterol 30mg10%
Sodium 320mg14%
Potassium 57mg2%
Carbohydrates 2g1%
Protein 4g8%
Vitamin A 1180IU24%
Vitamin C 2.5mg3%
Calcium 99mg10%
Iron 0.3mg2%
* Percent Daily Values are based on a 2000 calorie diet.
Nutrition Disclaimer: All information presented on this site is intended for informational purposes only. I am not a certified nutritionist and any nutritional information shared on bunsinmyoven.com should only be used as a general guideline.
Lookin' for more of my favorite dip recipes?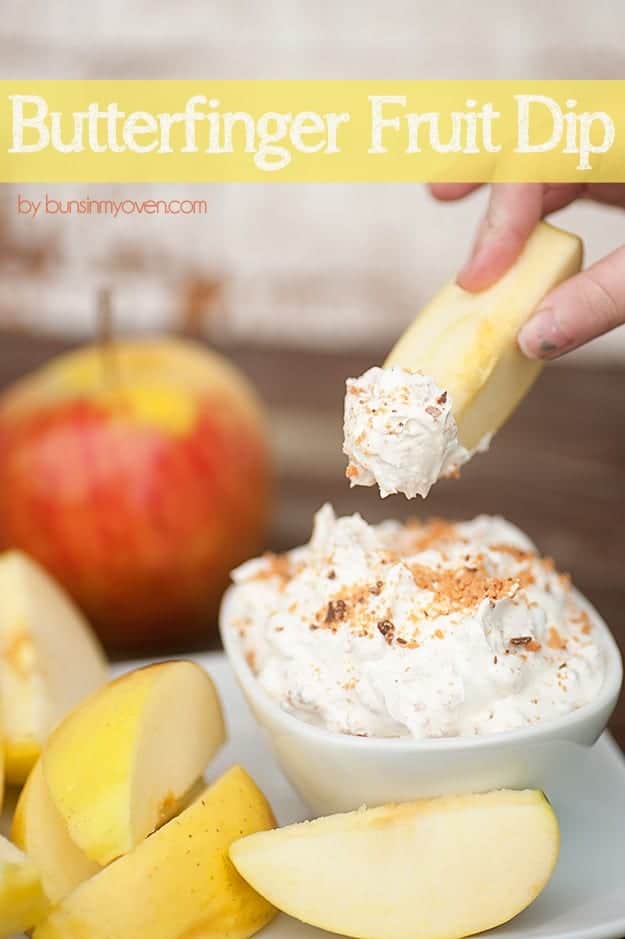 Butterfinger Fruit Dip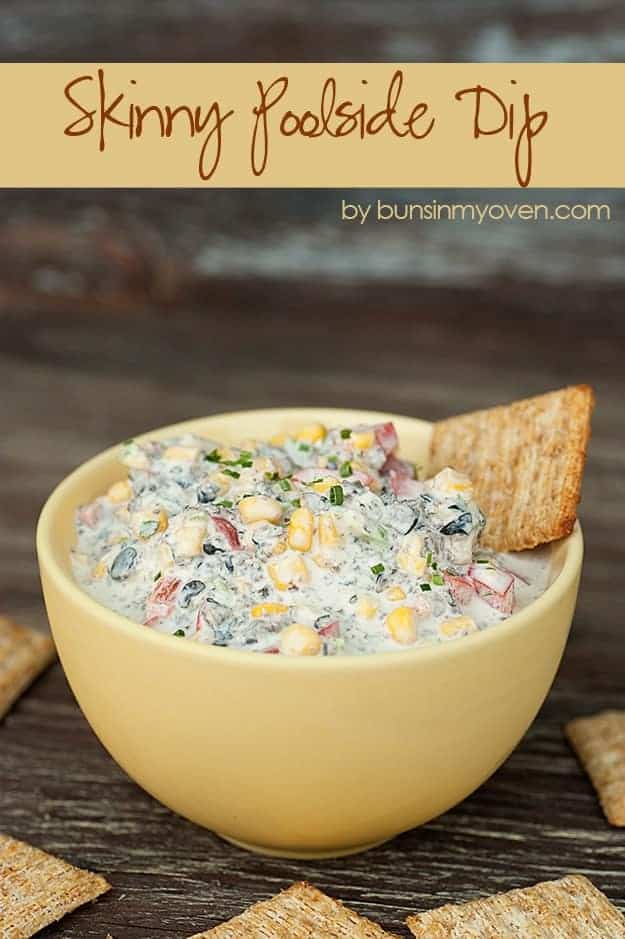 Skinny Poolside Dip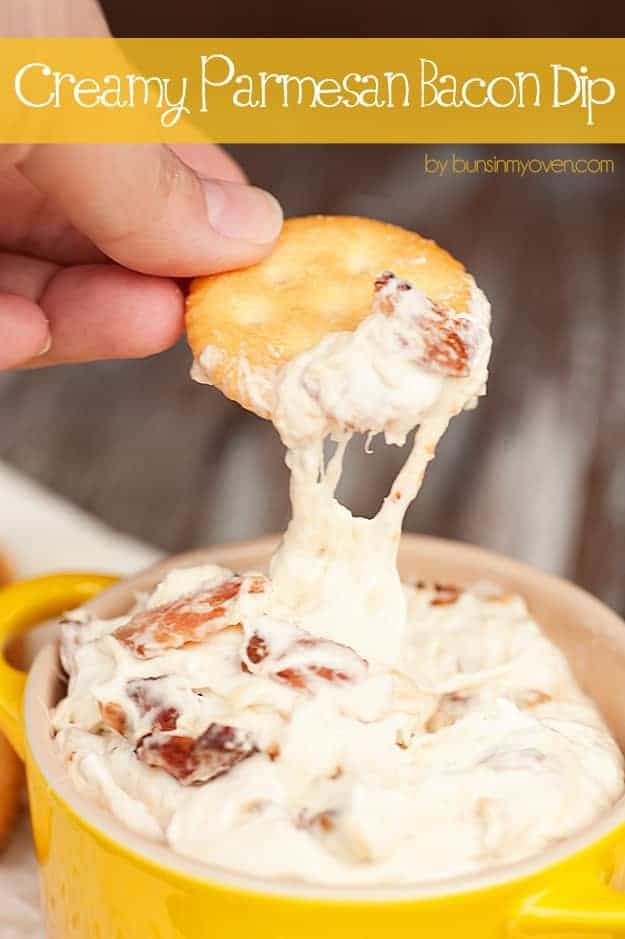 Creamy Bacon Parmesan Dip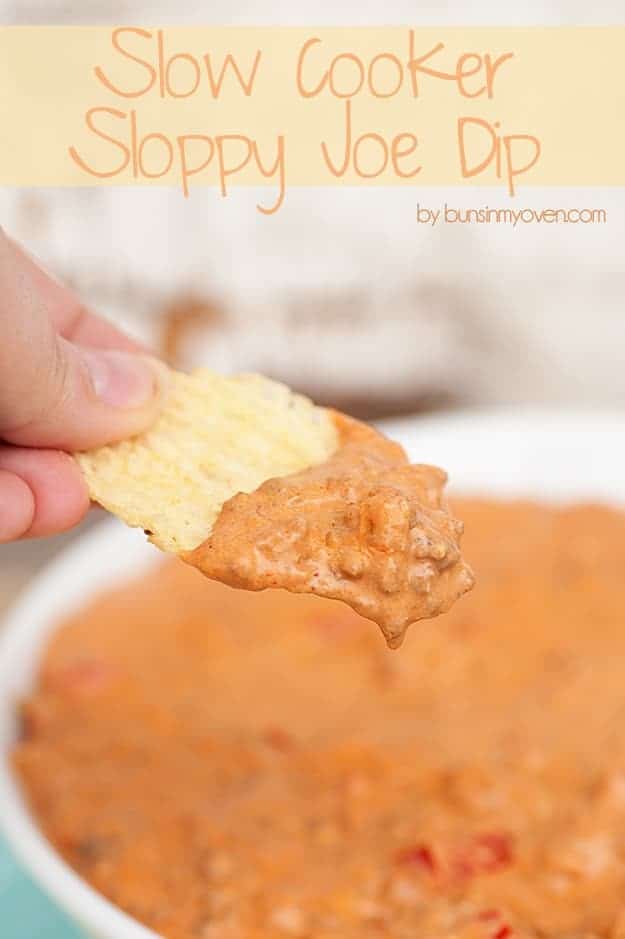 Slow Cooker Sloppy Joe Dip