October 12, 2016
Crockpot Hashbrown Casserole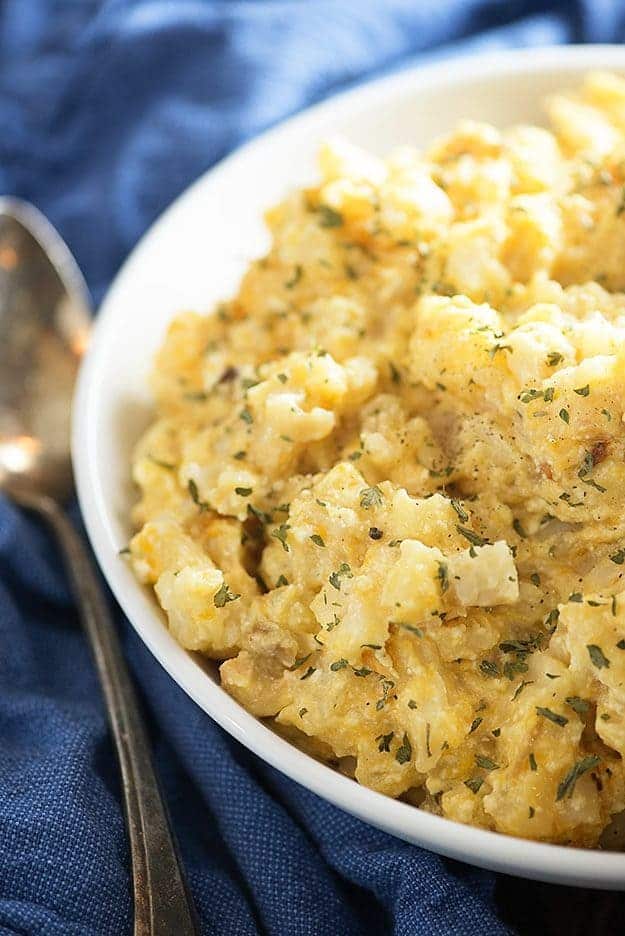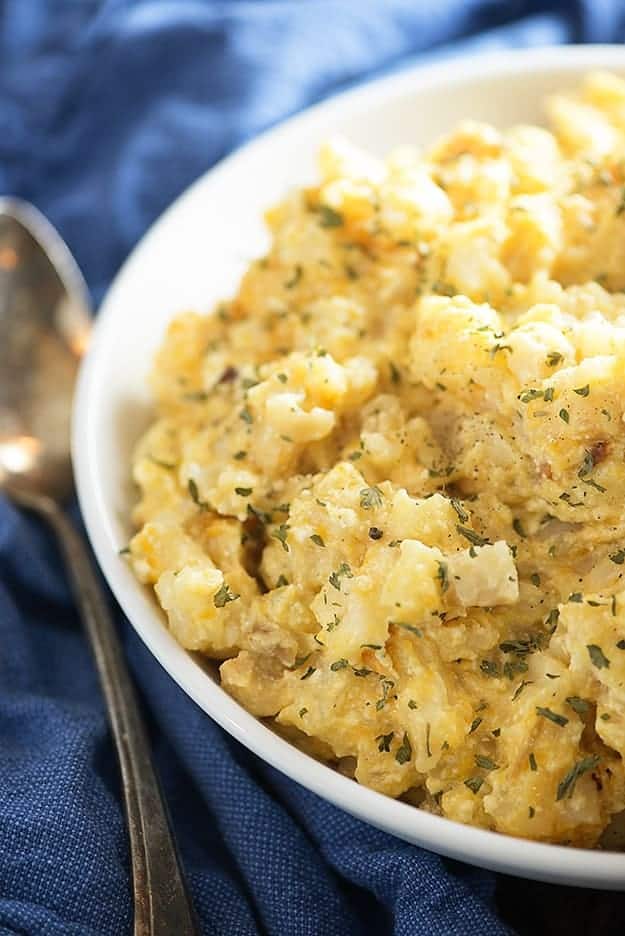 I have been on a major slow cooker kick lately. I don't know if it's because it's so dang hot in the summer that I dread standing over a stove or turning on the oven. Maybe it's because you basically dump things in there and then hours later dinner pops out like magic. Or it could be because I like to torture myself with delicious smells wafting through the house all day. Who knows.
It doesn't really matter why I'm so obsessed with the slow cooker lately. All that matters is that I've brought you crockpot hashbrown casserole, because I love you. And I love cheesy potatoes. And I also love easy recipes that take minimal prep work and totally feed a crowd.
You're welcome.
You could use shredded hashbowns in this recipe if you like, but I really prefer the cubed potatoes. They're a little more substantial and just have a better texture, in my opinion. You do you, though.
Also, feel free to mix cheeses here. I just use a few handfuls of freshly grated cheddar, but mix things up with some monterey jack or colby cheese, if you'd like, Pepper jack would add a nice little kick, too!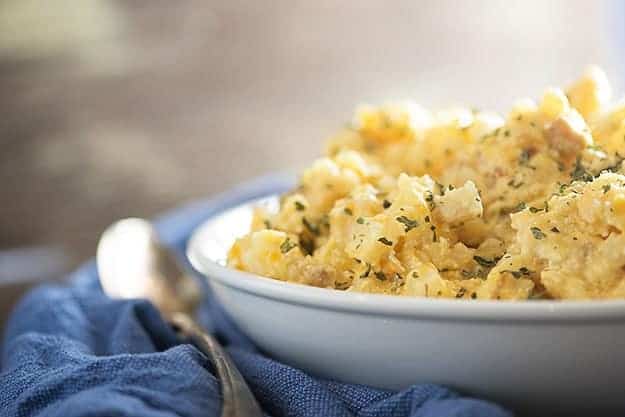 Oh, and if you're opposed to canned soup, you can use my substitute for cream of chicken soup instead.
You could also toss in some diced ham or seared Polish sausage to make this a main dish for a busy night's dinner! Winning. Or make this as a side for my turkey meatloaf!
Check out my French Dip and Grape Jelly Meatballs for more slow cooker favorites!
Hope you love this easy, cheesy casserole as much as we do.
Follow me on Pinterest and Facebook for more family favorite recipes!
Crockpot Hashbrown Casserole
Ingredients:
32 ounces frozen diced potatoes
2 cups sour cream
10 ounces cream of chicken soup
2 cups grated cheddar cheese
1 teaspoon onion powder
1 teaspoon garlic powder
1 teaspoon salt
1 teaspoon pepper
1/2 teaspoon parsley flakes
Directions:
Add all ingredients except for the parsley to the slow cooker. Stir well to combine.
Set slow cooker to low and cook for 4 hours or until potatoes are tender.
Stir well and sprinkle with parsley before serving.
Share this: