These tater tot nachos are loaded with taco meat and all the fixins' for a delicoius spin on traditional nachos!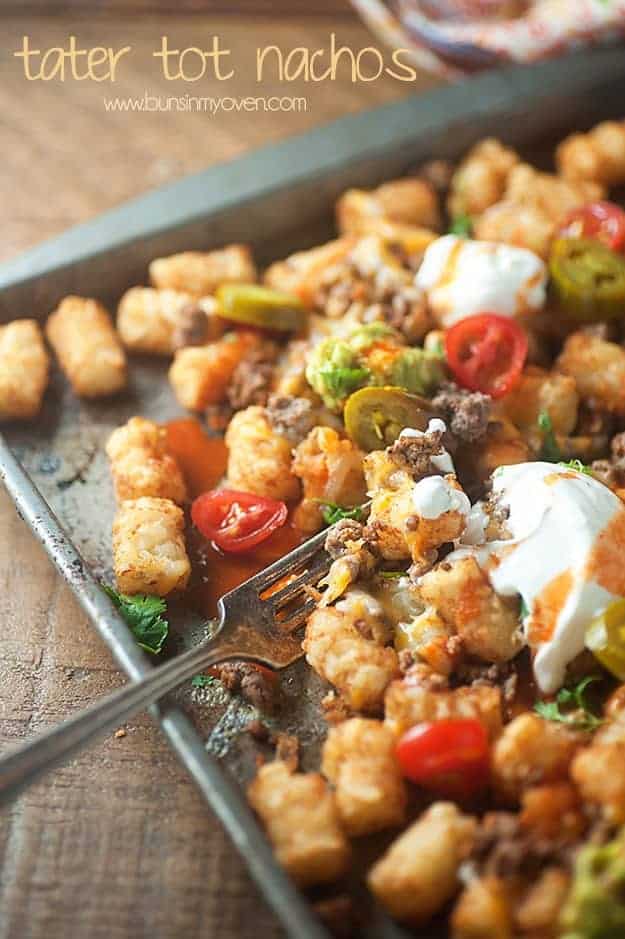 I had something bad happen the other day. Something that was no good very bad, indeed.
There was about a pound of leftover taco meat in the fridge. I like to make my taco meat in the slow cooker and keep bags of it in the fridge and freezer for quick meals. (We make lots of these burrito bowls and sub in whatever meat I have on hand.)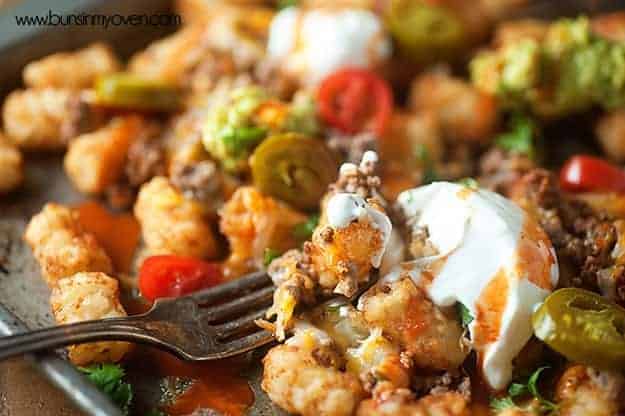 Anyway, delicious, glorious taco meat was hanging out in the fridge calling my name.

We had no tortillas. We had no chips. We had no rice.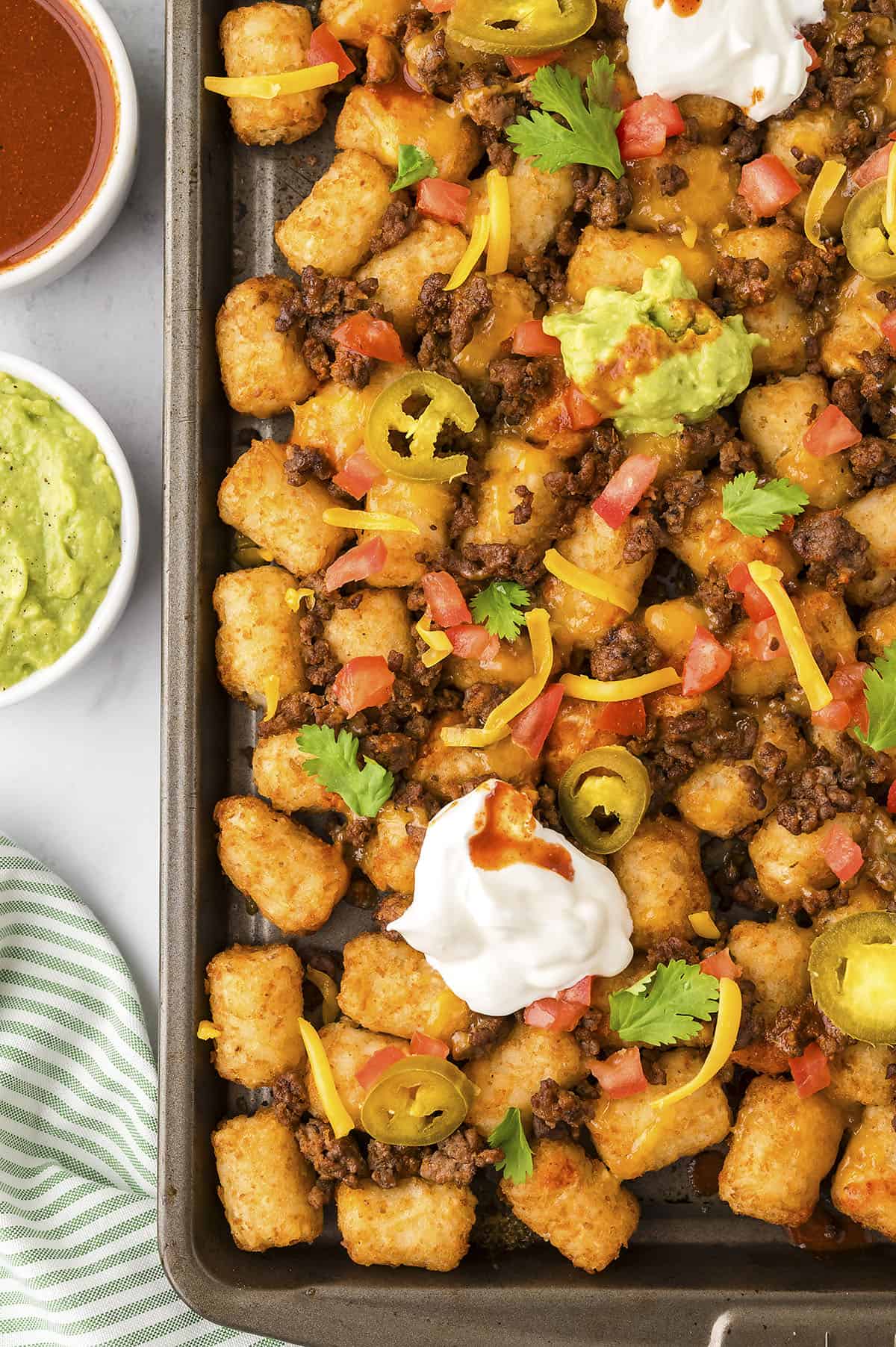 What's a girl to do?
Cry and whine and then bust out the tater tots, because mama always has a bag of tater tots lurking in the depths of the freezer.
Ohmahgah, you guys. These are so good! Perfect summer lunch recipe!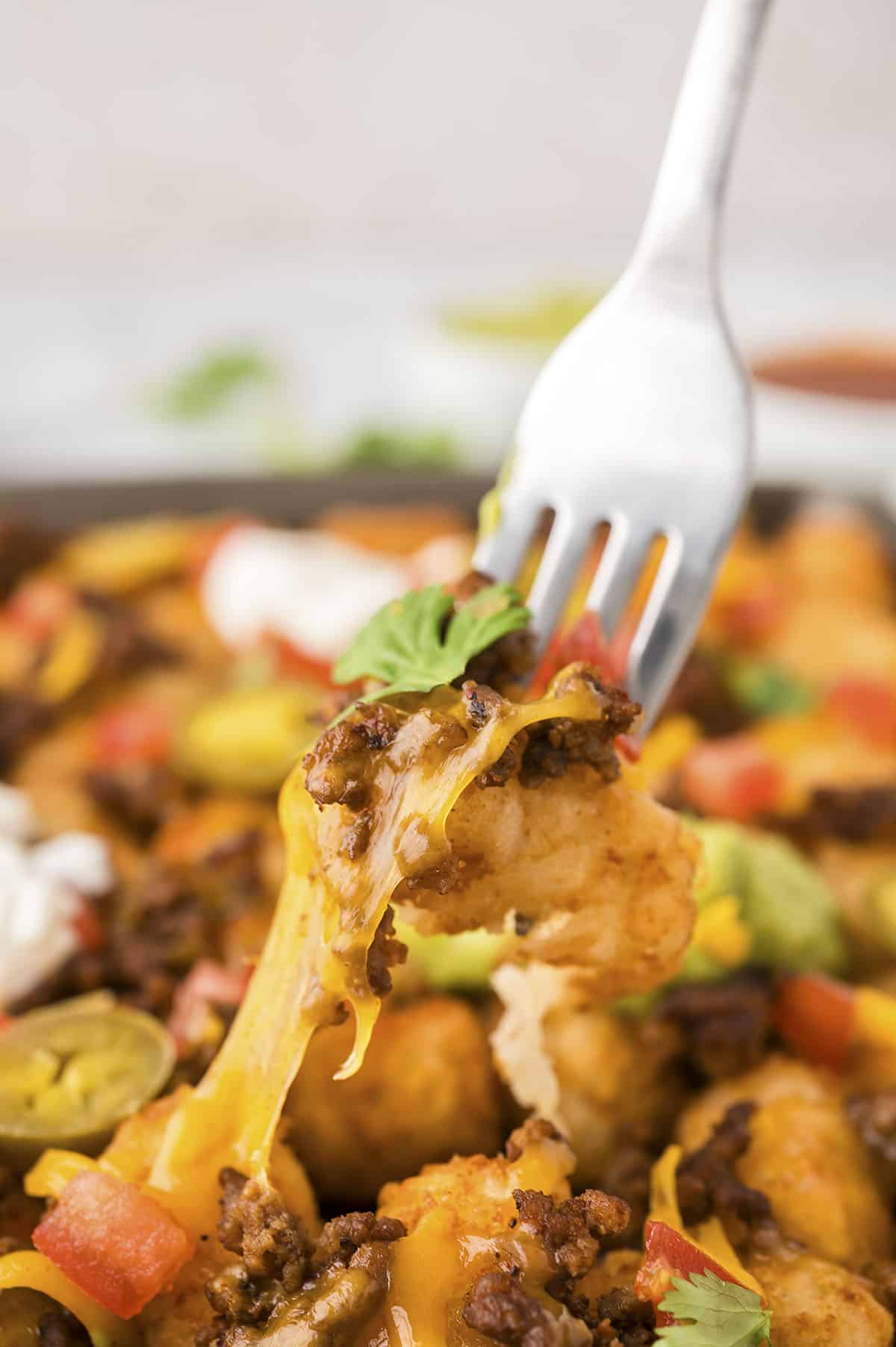 I totally wanted to eat the whole pan myself, but my son asked to share.
I hate when he asks me things. His big blue eyeballs make it impossible for me to say no. Utterly impossible.
So, I shared. But I made sure to get all the good bites full of guac and jalapenos for myself. Sorry, buddy. You can't have my guac.
Anyway, this is more of an idea than a recipe, but I'll share how I did it below in the handy recipe box!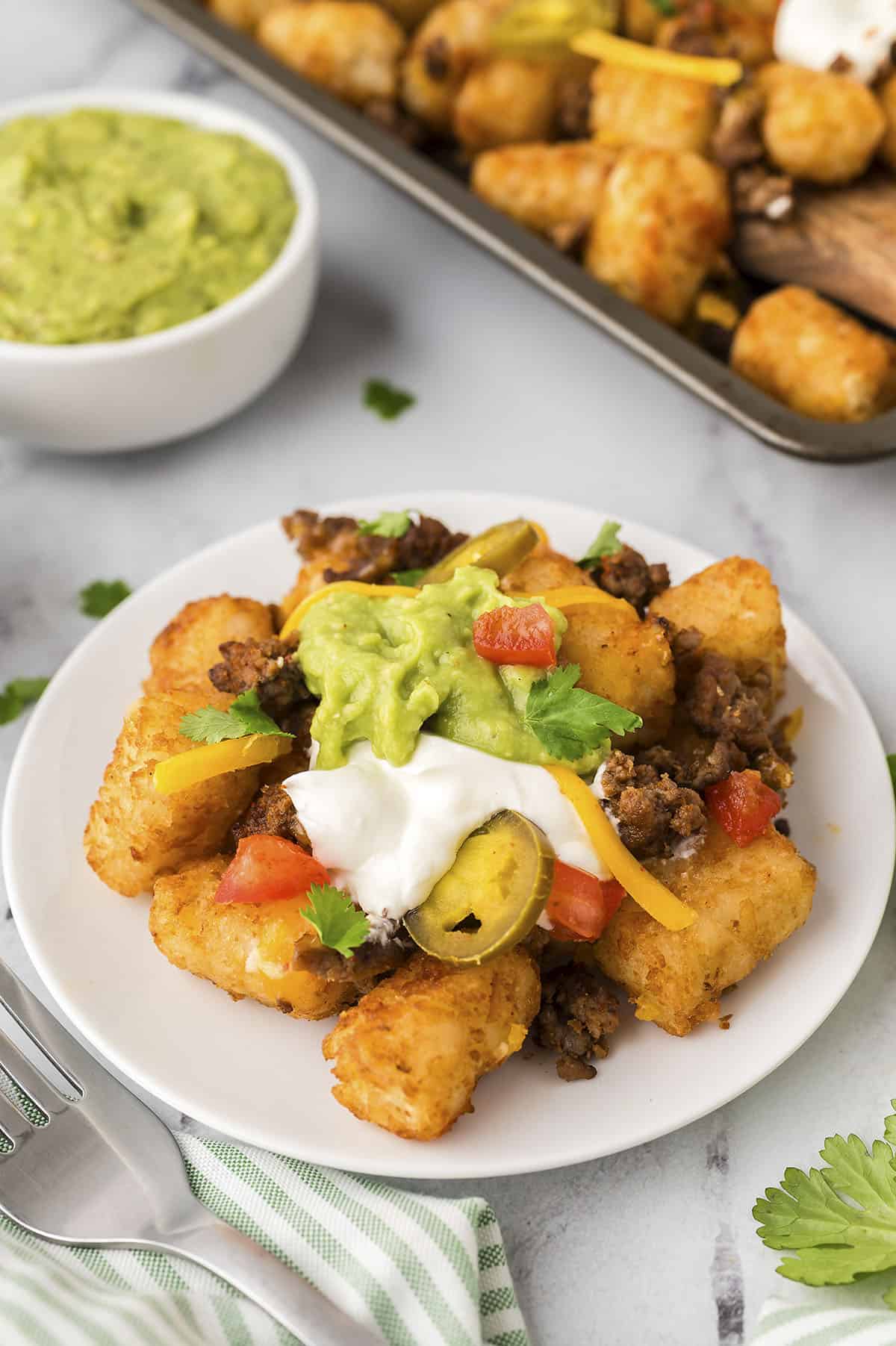 Totchos (Tater Tot Nachos)
This is more of a guide than a recipe, so feel free to adjust any amounts to your liking and add or subtract whatever ingredients you like! You really can't go wrong with these nachos.
Prep5 minutes
Cook20 minutes
Total25 minutes
Ingredients
Frozen tater tots - enough to cover your cookie sheet
1/2 cup cooked leftover taco meat shredded chicken or pork would be great too!
Grated cheese
Sour cream
Pickled jalapenos
Diced tomatoes
Cilantro
Cholulua or your favorite hot sauce
Instructions
Bake the tots according to package directions.

When the tots have five minutes remaining, remove from the oven and sprinkle on the meat and cheese. Return to the oven to finish cooking.

Remove from the oven and load up your toppings.
Nutrition Information:
Calories: 248kcal (12%)| Carbohydrates: 28g (9%)| Protein: 5g (10%)| Fat: 13g (20%)| Saturated Fat: 3g (19%)| Cholesterol: 13mg (4%)| Sodium: 497mg (22%)| Potassium: 351mg (10%)| Fiber: 2g (8%)| Vitamin C: 8.5mg (10%)| Calcium: 18mg (2%)| Iron: 1mg (6%)