June 7, 2017
Loaded Chicken Salad
This is a traditional chicken salad recipe that's loaded with pickles, onions, pecans, and juicy chicken! It makes a great low carb chicken salad if you serve it in a lettuce wrap or just eat it with a fork!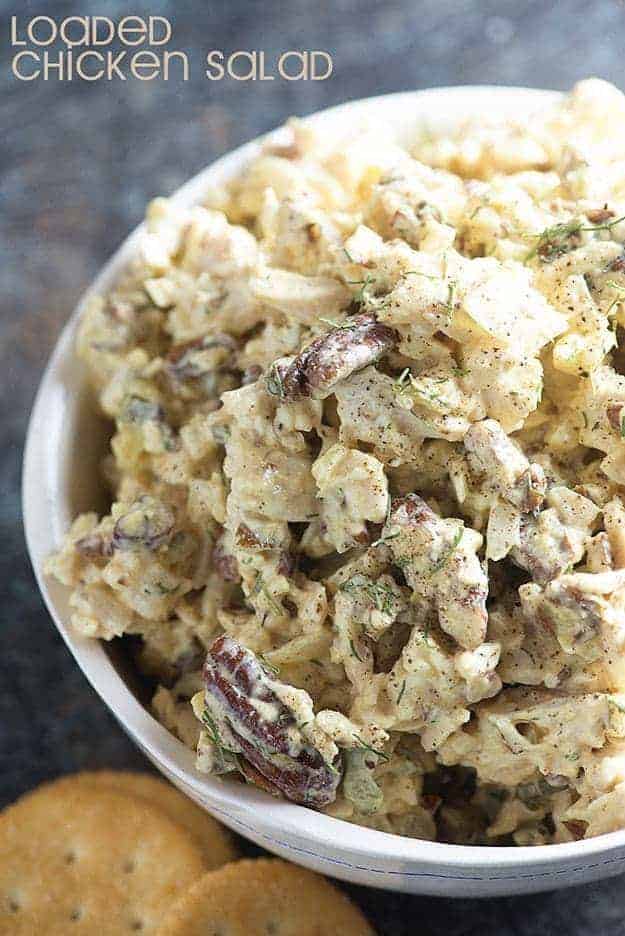 I have a confession to make.
I'm not a huge chicken lover.
I mean, don't get me wrong, I love the idea of chicken. It's a great source of lean protein. It's healthy, it's relatively easy to cook, and it's not terribly expensive.
Buttttttt, there's just something about raw chicken that seriously grosses me out. It's embarrassing to admit that, but it's the truth!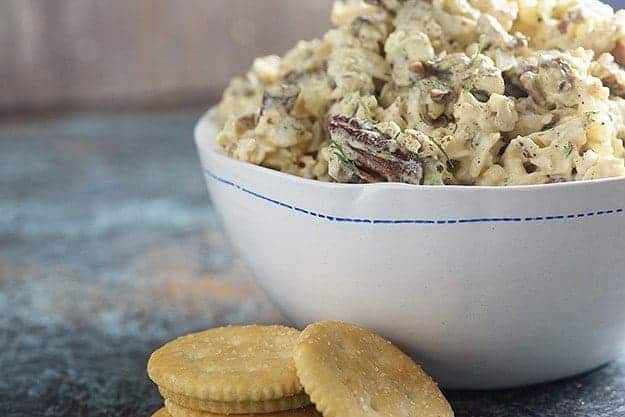 I mean, I still cook it, of course. But the fact is that my most favorite way to cook and eat chicken is shredded. You may have noticed that the vast majority of chicken recipes on this blog featured already cooked shredded chicken breast. That's because it's EASY, I like the texture, and I always have bags of shredded chicken on hand in my freezer thanks to the best way to shred chicken. (Seriously, go click that link. It's the best kitchen hack ever!)
I am also not above just buying a rotisserie chicken and doctoring it up into homemade goodness. No shame in my game, friends.
Anyway, lately I've been shredding chicken in the Instant Pot. I just cook chicken breasts on high pressure for 15 minutes in a cup of broth and then let the pressure release naturally. Super moist chicken comes out of that pressure cooker. It's amazing!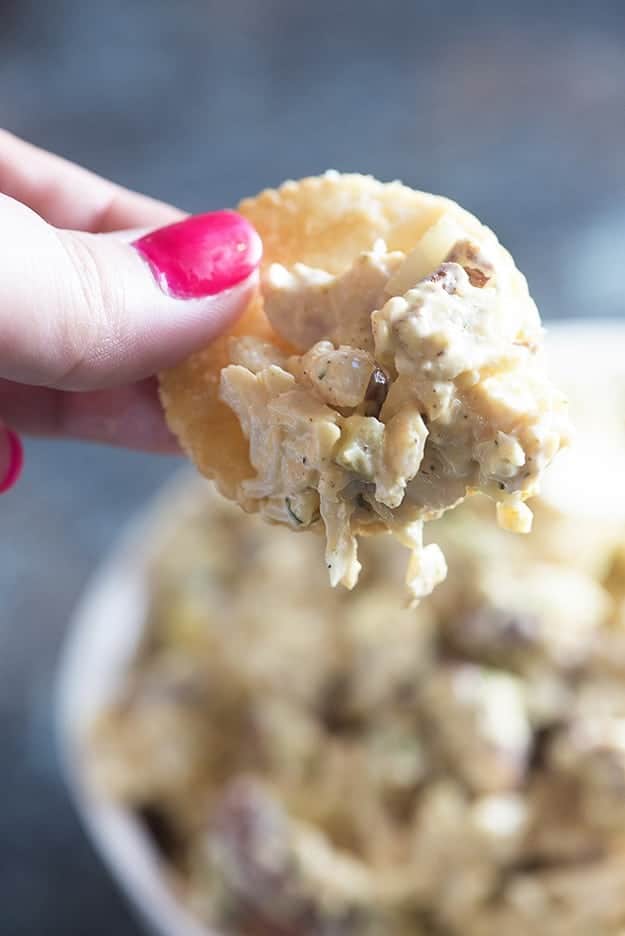 That's how I made my shredded chicken for this chicken salad. When I'm eating low carb, I love this recipe. It's seriously loaded with flavor and packs in so much crunchy goodness. I mostly just eat this with a fork, but it's also really good in a lettuce wrap if that's more your style.
Of course, when I'm not watching my carbs, this is pretty divine inside a couple slices of white bread. And yes, I totally dip Ritz crackers in this stuff every chance I get. It makes for a fun and filling lunch!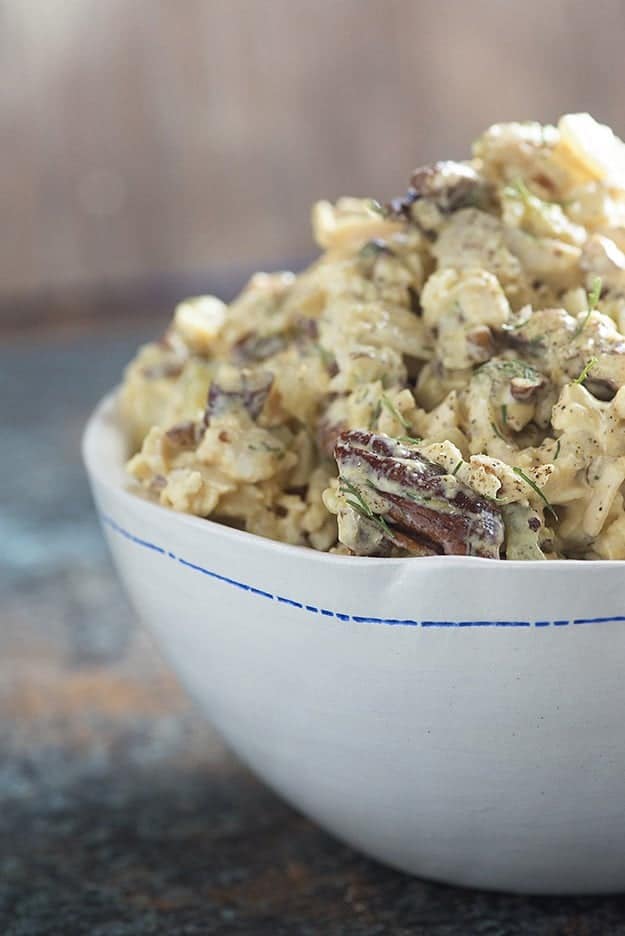 I hope you give this one a try and let me know what you think. Personally, I think it's the best chicken salad recipe out there! I might be a little biased though. 🙂
Another summer lunch favorite of mine (that also happens to be low carb!) is my egg salad recipe that's full of bacon and cheddar! It's crazy good.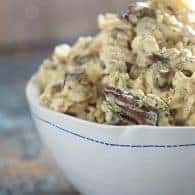 Loaded Chicken Salad
Ingredients:
2 cups cooked shredded chicken
2 boiled eggs, chopped
1/4 cup chopped dill pickles
1/4 cup chopped pecans
1/4 cup diced yellow onion
1/2 cup mayonnaise
1 teaspoon yellow mustard
1 teaspoon hot sauce
1 teaspoon white vinegar
1 teaspoon fresh dill
salt and pepper, to taste
Directions:
Add everything to a medium mixing bowl and stir well to combine.
Serve as a dip for chips, spread on bread for a sandwich, or keep it low carb and enjoy in a lettuce wrap or on a fork.
This recipe has 376 calories, 33 grams of fat, and 4 carbs PER SERVING. Reduce or omit the onions and pecans to reduce the number of carbs. Information calculated via a free online calculator and is not guaranteed to be accurate. 
Share this: