This pickled egg recipe is unbelievably quick and simple and they make a great snack!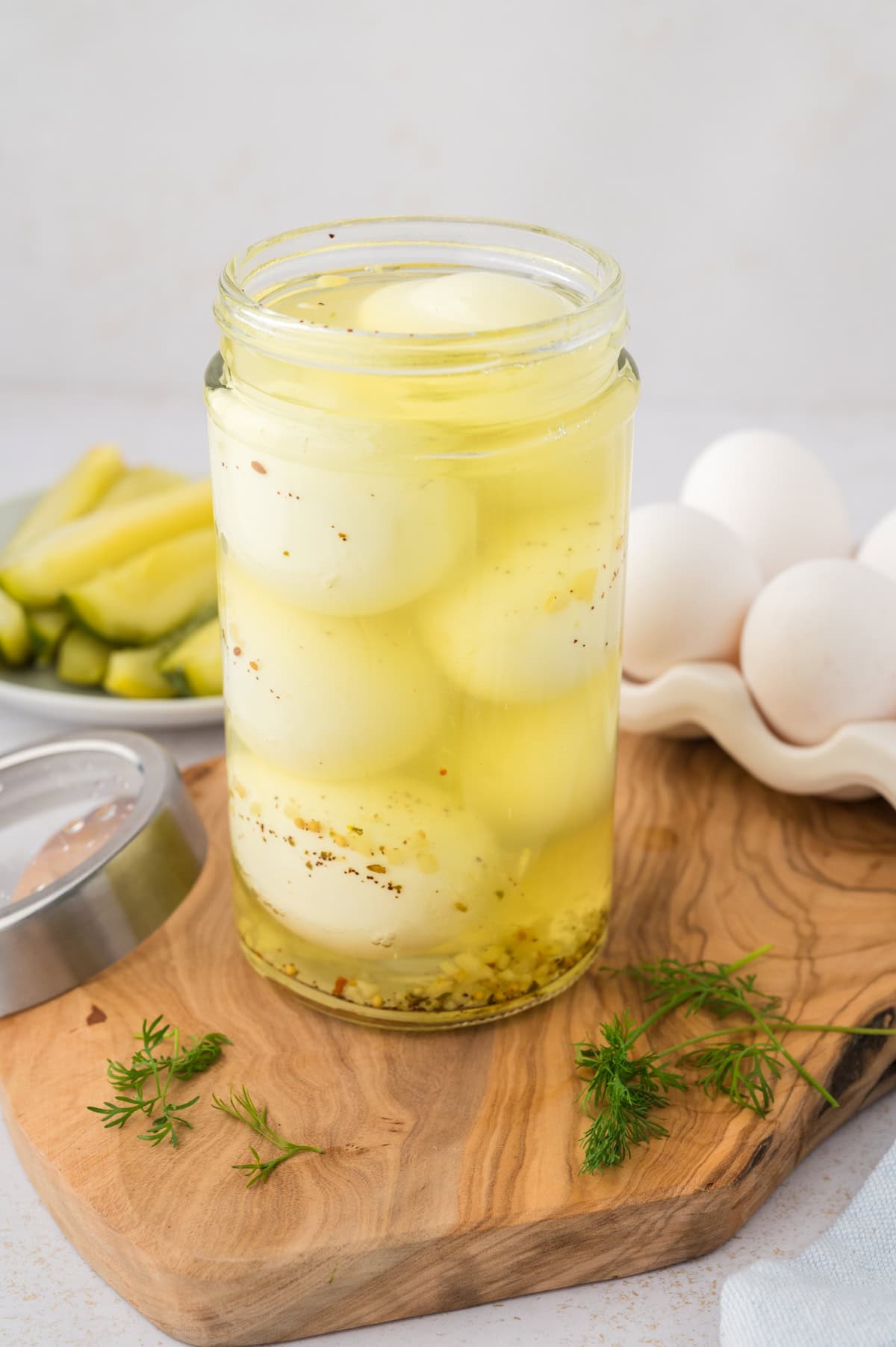 Wait!
Don't freak out. I know that pickled eggs maybe aren't the most well known food. Maybe you've never heard of them or tried them and you think I've gone off the deep end.
The thing is, pickled eggs do exist. And they are not nearly as scary as they sound. They're actually quite good. Tangy. Pickly. But, eggy. In a good way.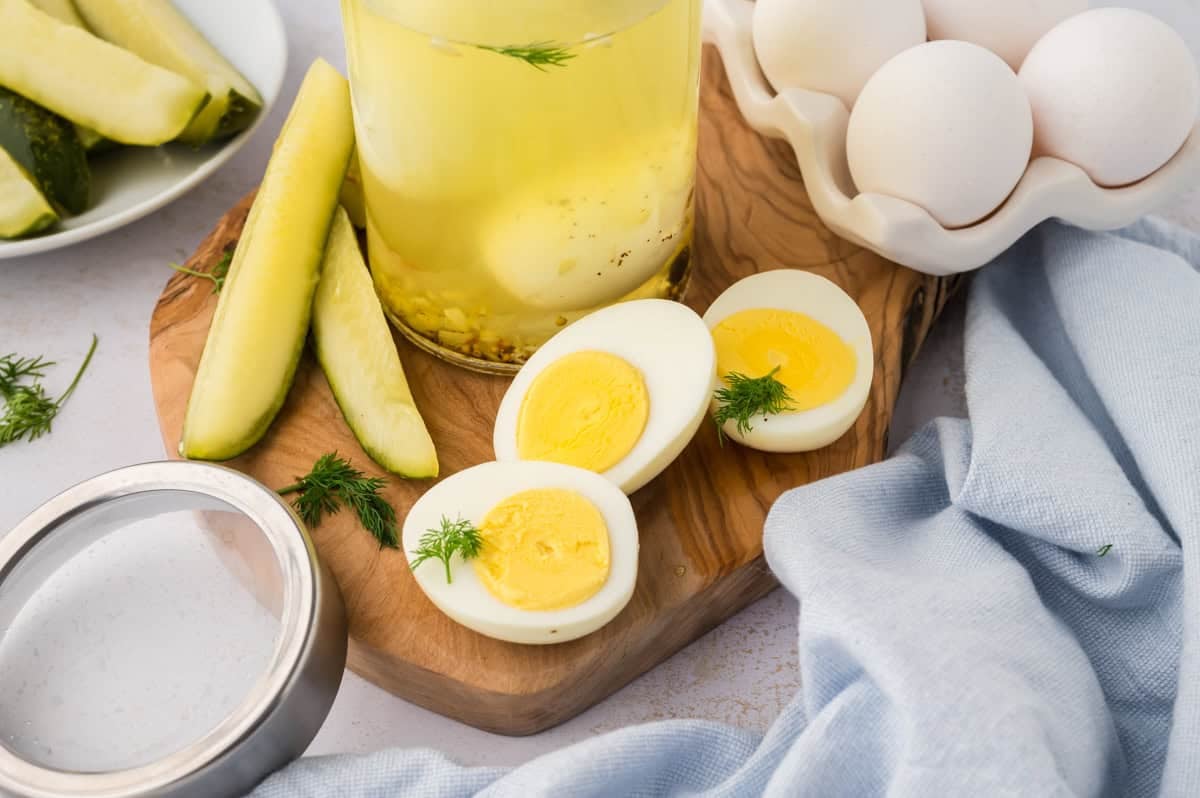 I don't know about you, but in the summer my kids like cold snacks. We all go through jars and jars of pickles, but we also eat a lot of boiled eggs straight from the fridge, with just a bit of salt and pepper on them. Eggs are the perfect snack because they're so full of protein that they keep little bellies full until dinner time.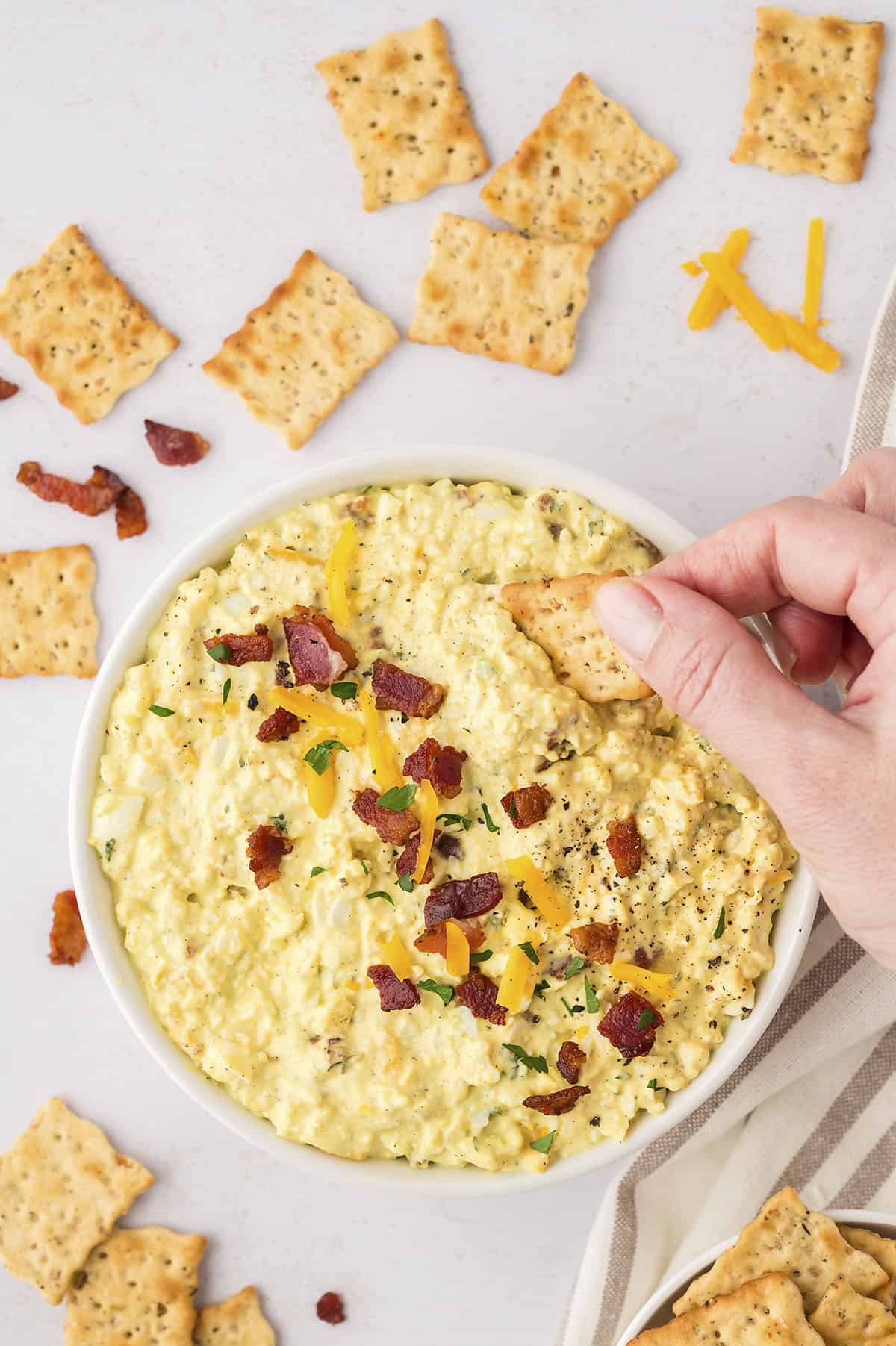 We do lots of my favorite egg salad recipe too. That's for sure one of my favorite lunches and they recipe has been pinned over 40,000 times! I think that's a sign it's a good recipe, and I bet it'd be even better made with these pickled eggs!
Anyway, I decided to be brave and try pickling my kids some eggs. They were not down with that idea, but I insisted that I was just combining two snacks in one and that they had to try it.
The eggs turn green after sitting in the pickling juice for a few days. You can use this to your advantage though. Either go the classic "green eggs and ham" route, or be like me and call them Zombie Eggs. My kids love zombies and they will happily eat zombie eggs. Truth.
We all actually liked these quite a lot. They're slightly tangy, just like a deviled egg, but without the added fat of the mayo.
You're going to love my easy method for how to make pickled eggs!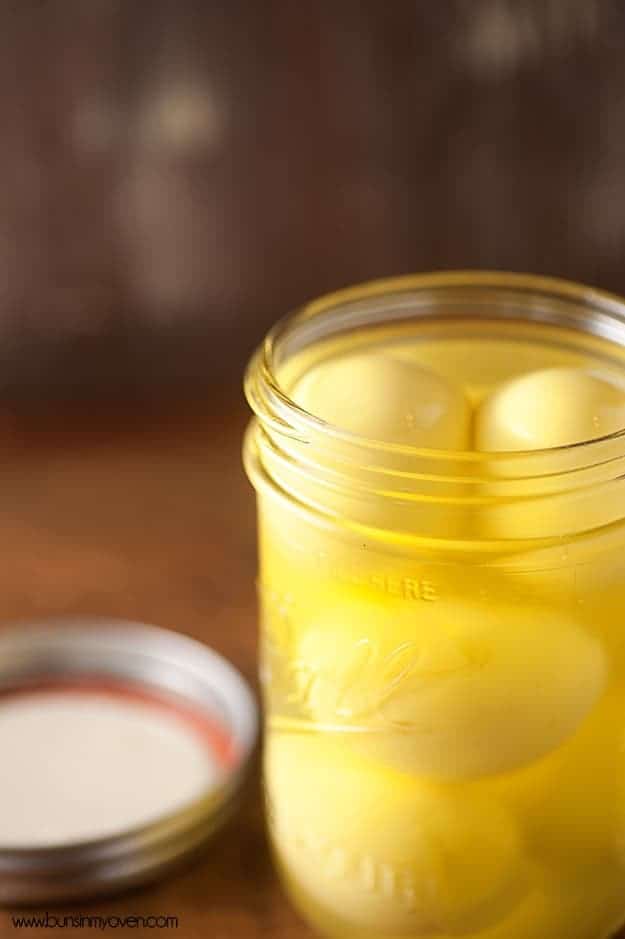 So, anyway, when I decided to try pickling eggs, I searched The Google for a starting point. The recipes all involved boiling vinegar and water and adding all these seasonings and just as I was gearing up to get to work, my daughter ate the last pickle out of the jar. I looked at the jar full of pickle juice and a light bulb went off. Why not just add boiled eggs to the leftover pickle juice?
Genius, you guys. Totally genius.
Give these pickled eggs a try and let me know what you think!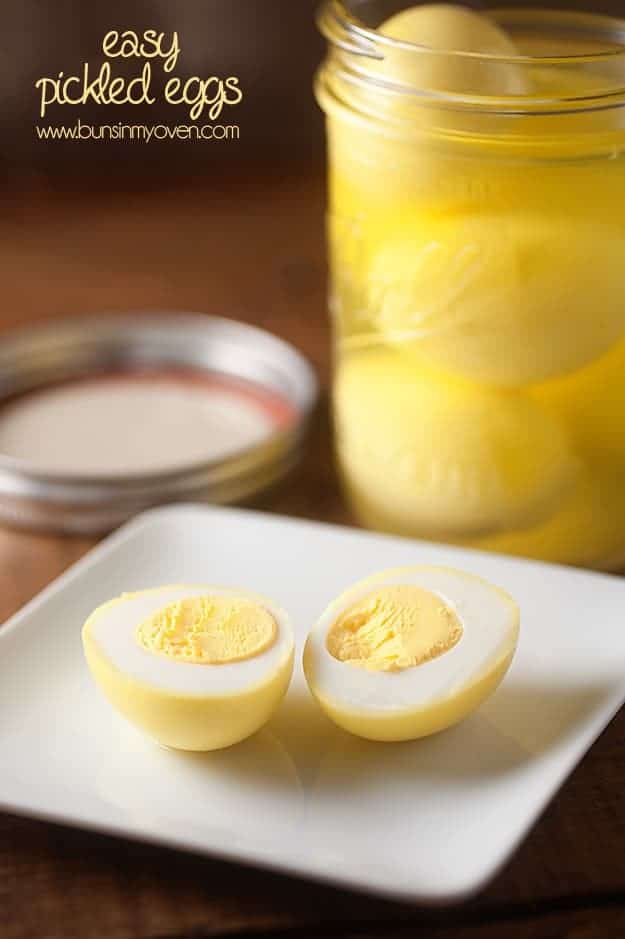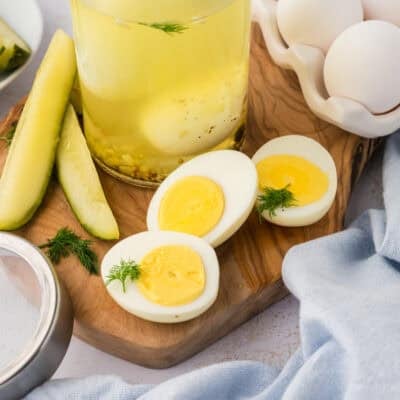 Easy Pickled Eggs
This pickled egg recipe is unbelievably quick and simple and they make a great snack!

Prep2 minutes
Total2 minutes
Ingredients
6 hard boiled eggs peeled
Juice of one jar of dill pickles
Instructions
Add the boiled eggs directly to the jar of pickle juice or put eggs and juice in a clean mason jar.

Refrigerate for at least 3 days before eating. The longer the eggs are in the juice, the more pickled and flavorful they'll become.

Eggs will last 3 months in the fridge.
Nutrition Information:
Calories: 77kcal (4%)| Protein: 6g (12%)| Fat: 5g (8%)| Saturated Fat: 1g (6%)| Cholesterol: 186mg (62%)| Sodium: 62mg (3%)| Potassium: 63mg (2%)| Vitamin A: 260IU (5%)| Calcium: 25mg (3%)| Iron: 0.6mg (3%)