Thick, chewy cookie cups stuffed with gooey Rolo candies! It's so fun to bite into one of these cookies and find melty caramel waiting inside!
Do y'all know what a cookie cup is?
It's just a bunch of cookie dough baked inside a muffin tin! Easy, right?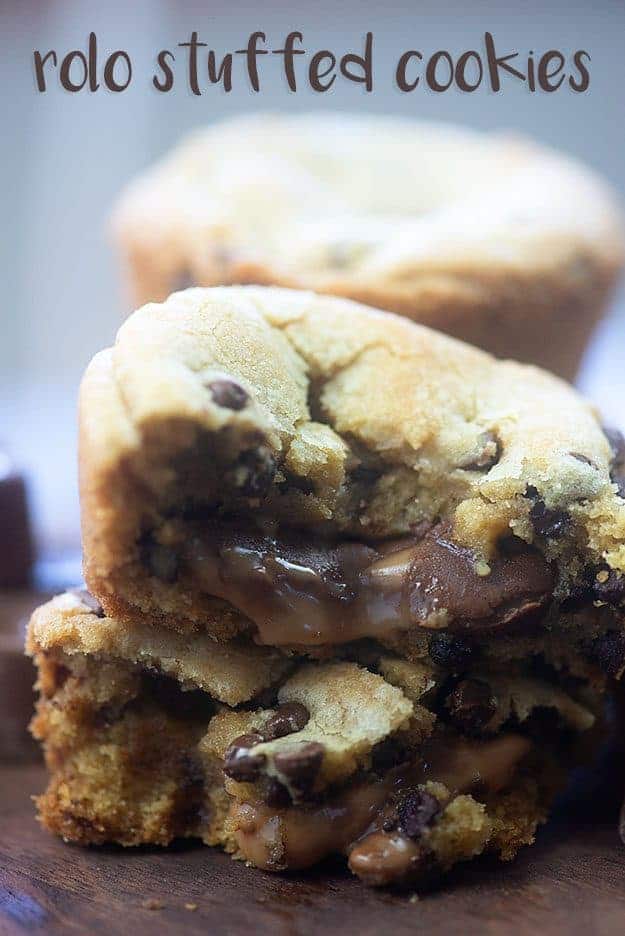 The reason I love cookie cups is because the dough has nowhere to spread – it's going to stay in the shape of the muffin tin so you get big, fat, thick cookies and everybody needs a big, fat, thick cookie in their life, right?
I've made a few other cookie cups recipes in the past, like these oatmeal cookie cups and peanut butter s'mores cookie cups. Both are so freaking good and these ones here don't disappoint either!
It's so fun to bite into a big ol' cookie to be surprised with a gooey, melty, molten caramel middle!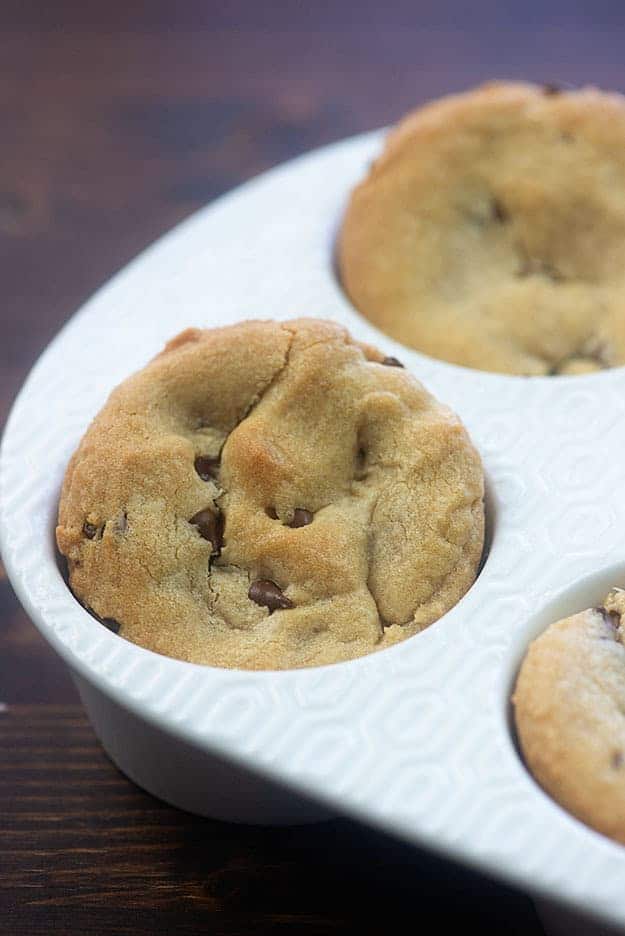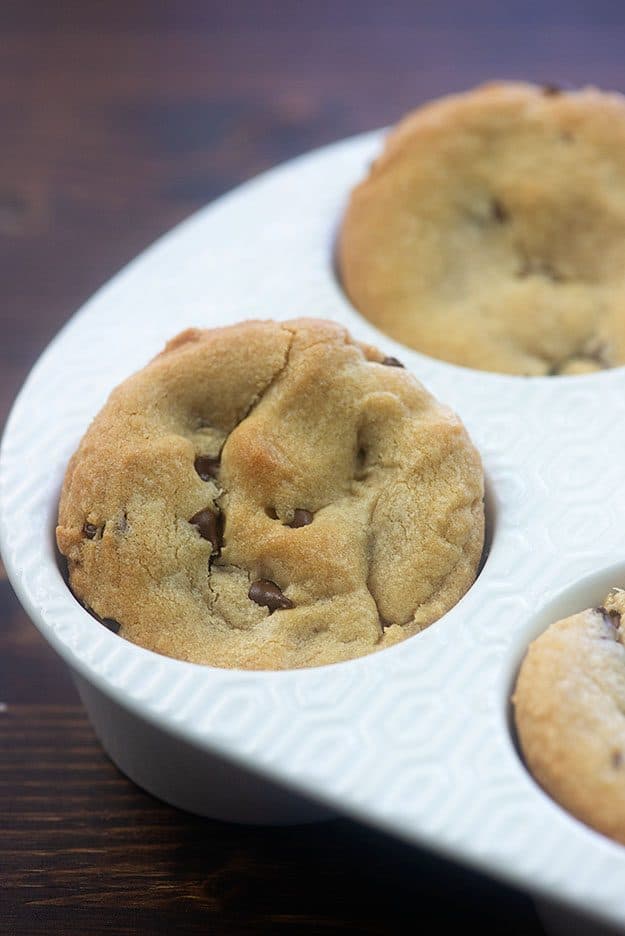 How to make Rolo cookies:
First, let's whip up our cookie dough.
You'll start with the usual ingredients: butter, sugar, vanilla, and egg. Beat those until they're nice and creamy.
Next up you'll need to stir in some flour, cornstarch, baking soda, and salt.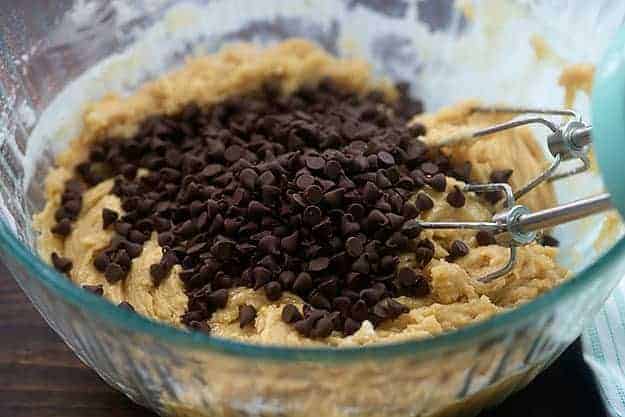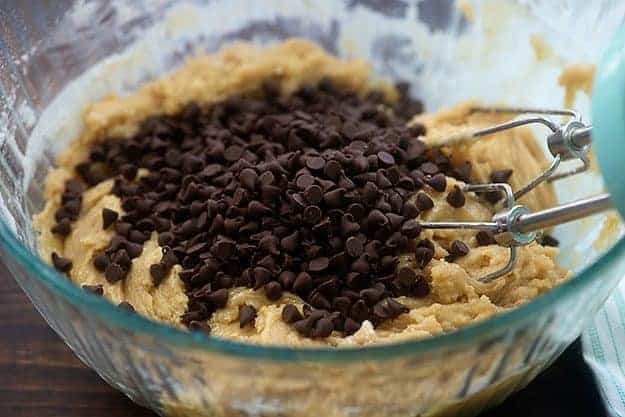 Once that's all combined, add in some chocolate chips. My family prefers milk chocolate chips, but use whatever variety you like best.
Grab a medium cookie scoop and drop a scoop of dough into a greased muffin tin. This recipe will make about 10 cookie cups.
Use your fingers to press the dough neatly into the bottom of the muffin tin.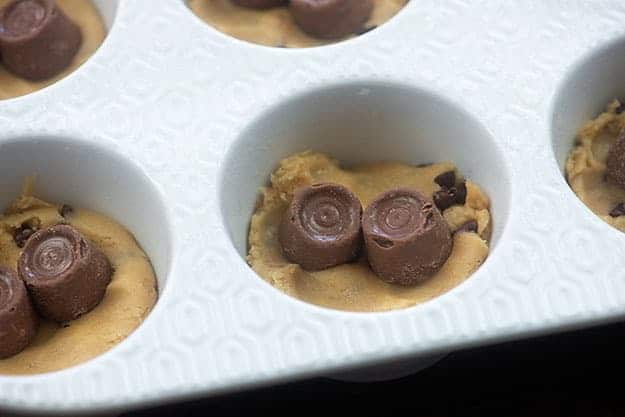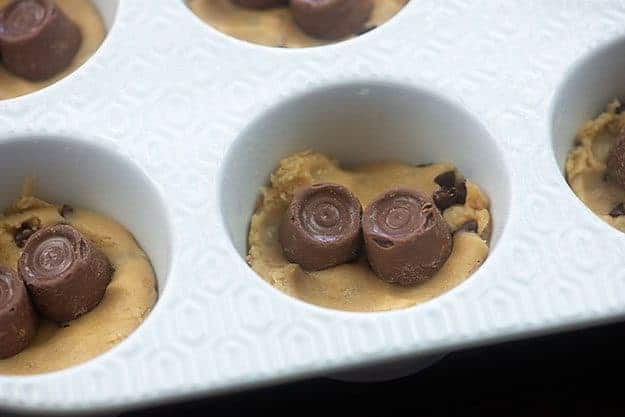 Next, place two Rolo candies side by side over the dough and then top it off with another scoop of cookie dough.
Press the dough down to cover the Rolo candies.
These bake up in about 10-12 minutes.
Let them cool in the muffin tin for 5 minutes before removing.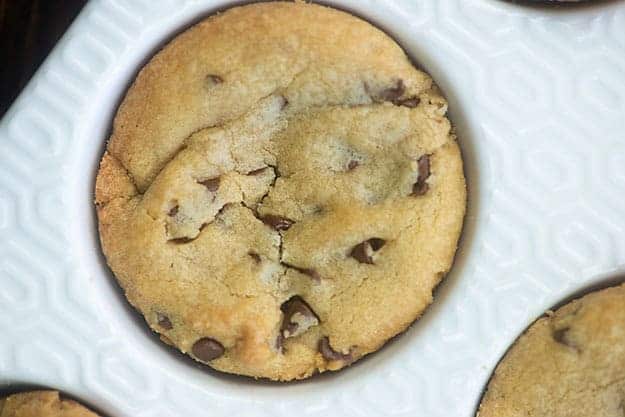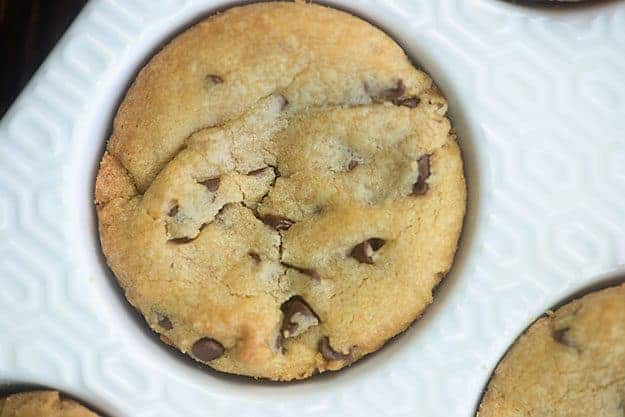 The best part is that Rolo candies have a nice liquid caramel in the center, so these cookies will always have that gooey feeling when you bite into them, even when they aren't warm from the oven. Love that!
Hope you guys give these a try. I think they'd be a fun addition to any Christmas baking you might be thinking about right now. 😉
More cookies to try:
White Chocolate Macadamia Nut Cookies: Quite possibly my husband's favorite cookie!
Cake Batter Cookies: Why have cake when you can have a cookie that's flavored like a cake? 😉
Peanut Butter Oatmeal Chocolate Chip Cookies: The softest and chewiest!
Graham Cracker Cookies: A total hit in my house!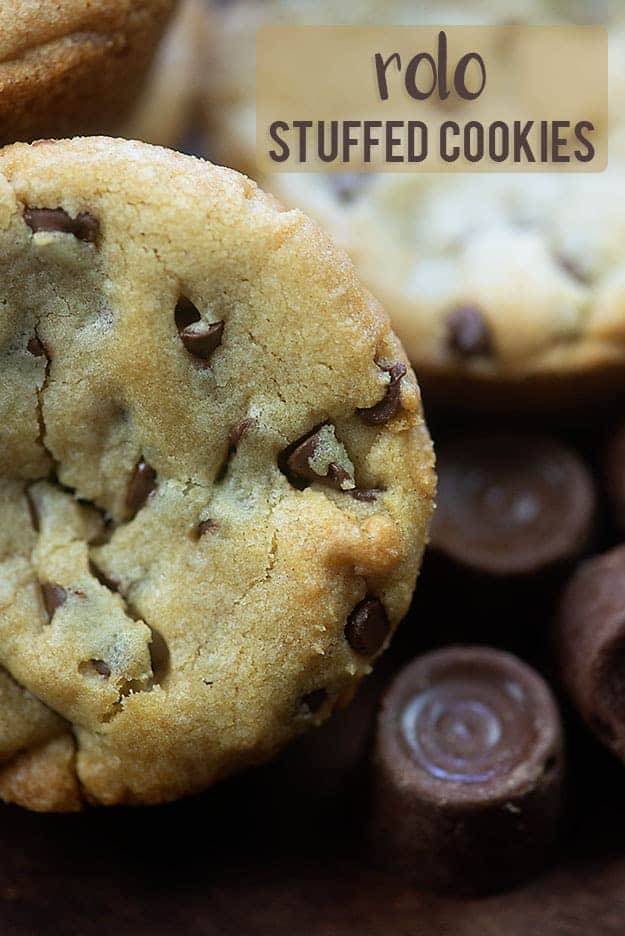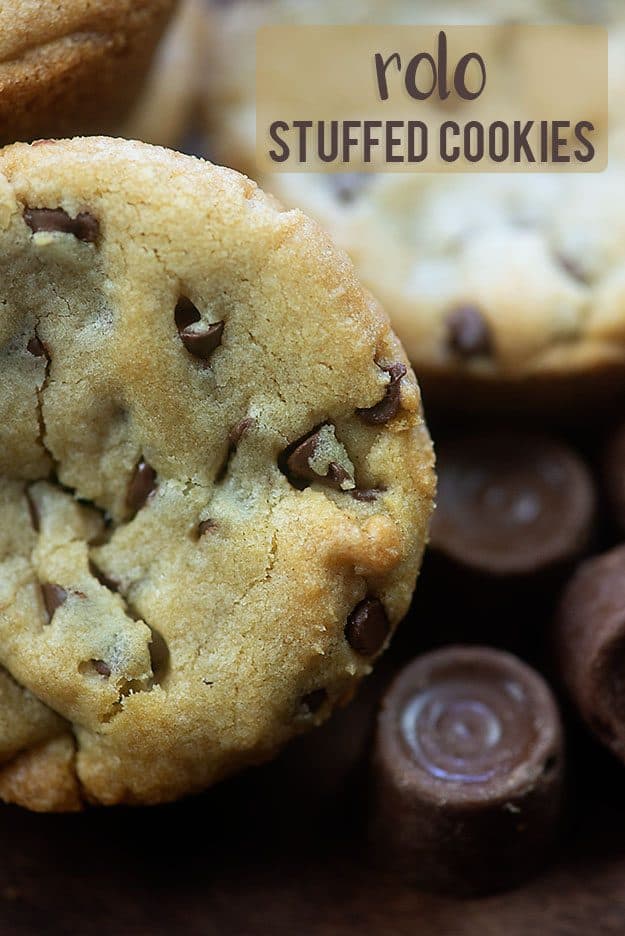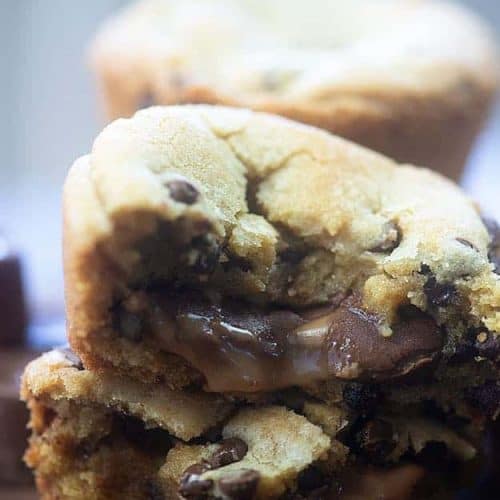 Rolo Cookie Cups
Gooey caramel centers surrounded by soft and chewy cookie dough!
Prep10 minutes
Cook10 minutes
Total35 minutes
Ingredients
3/4 cup butter melted and cooled
1 cup brown sugar
1 large egg
2 teaspoons vanilla extract
2 cups flour
2 teaspoons corn starch
1 teaspoon baking soda
1/2 teaspoon salt
1/2 cup mini chocolate chips
20 Rolo candies unwrapped
Instructions
Add the melted butter and brown sugar to a mixing bowl and mix until well combined.

Stir in the egg and vanilla and mix well.

Mix in the flour, corn starch, baking soda, and salt until well combined. Stir in the chocolate chips by hand.

Scoop 1 tablespoon of dough into 10 greased muffin wells each. Flatten with your fingers to cover the bottom of the muffin tin.

Place two Rolo candies on top of the cookie dough. Top each with another tablespoon of cookie dough.

Bake at 350 degrees for 10 minutes.

Let cool 5-10 minutes before carefully removing from the muffin tin.

Store in an airtight container for up to 5 days.
Nutrition Information:
Serving: 1cookie cup| Calories: 409kcal (20%)| Carbohydrates: 55g (18%)| Protein: 4g (8%)| Fat: 19g (29%)| Saturated Fat: 11g (69%)| Cholesterol: 57mg (19%)| Sodium: 389mg (17%)| Potassium: 89mg (3%)| Fiber: 1g (4%)| Sugar: 34g (38%)| Vitamin A: 485IU (10%)| Vitamin C: 0.1mg| Calcium: 57mg (6%)| Iron: 1.6mg (9%)