August 8, 2018
Pumpkin Pie Muffins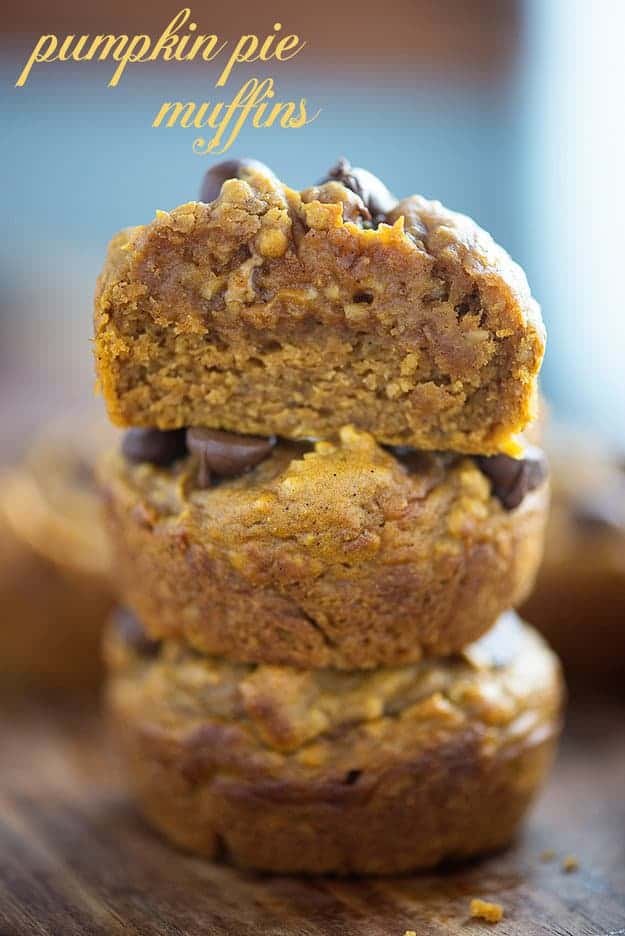 Did someone say pumpkin pie? For breakfast?
I think they did. In fact, I think it was me.
Every year on Black Friday, I skip the shopping and stay home in my pajamas, eating leftover pie like a boss. It's my favorite day of the year.
Sometimes, though, you just don't have a pumpkin pie laying around. And maybe you're too lazy to actually bake an entire pie at 6am just so you can eat it for breakfast. That's a sad day.
Except not anymore.
You guys are going to love these pumpkin pie muffins! The center is soft and custard-like. The pumpkin flavor shines through. And best of all? They're gluten free, low in sugar, and packed with protein. Look no further if you're searching for easy healthy breakfast recipes.
As part of my partnership with eBay, I'm sharing this recipe on their site. GET THE RECIPE HERE.
If you're looking for more pumpkin recipes, check out my pumpkin coffee cake. It's divine. And since it's coffee cake, it's another one that can be eaten for breakfast. That's how it works, right?