Healthy blueberry muffins? Oh, yes. They exist and they are so gosh darn easy to make!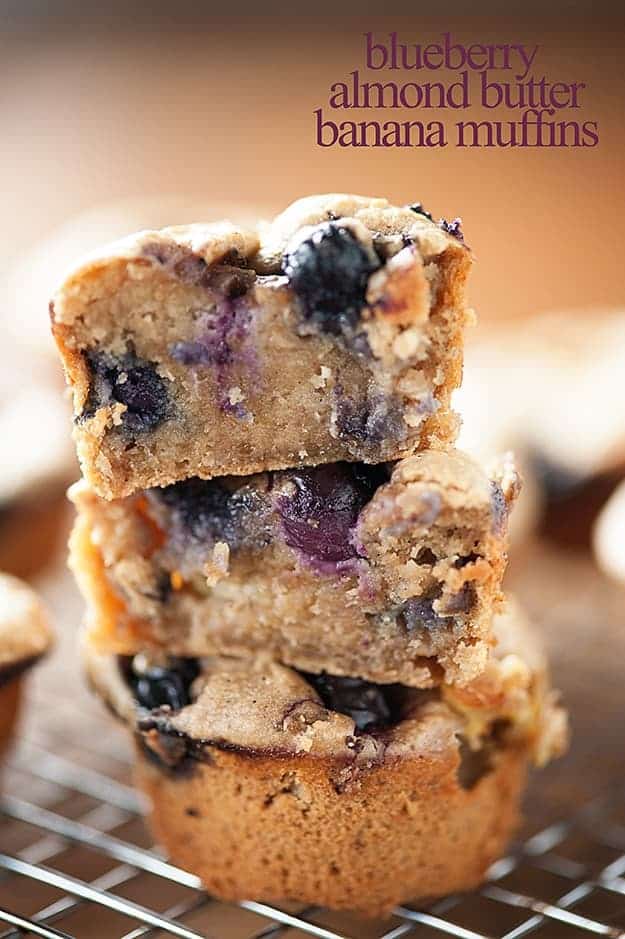 So, I've been being a mean mama lately. Ever since the New Year hit, I've been making my kids *gasp* eat fruit with their breakfast.
I know. How dare I try to keep them, you know, alive and well? It's so terrible of me and they're sure to let me know that every single morning when they're insisting that they're only hungry enough for five pounds of Nutella on a single slice of white toasted bread.
Clearly, this new rule of mine was needed. We've gotten in the habit of cold cereal or toast with nothing else. I mean, those things are fine in moderation, but maybe toss in a little fruit or something to add some extra nutrition, right? I mean, maybe? Because a bowl of strawberries won't actually kill you. Swearsies.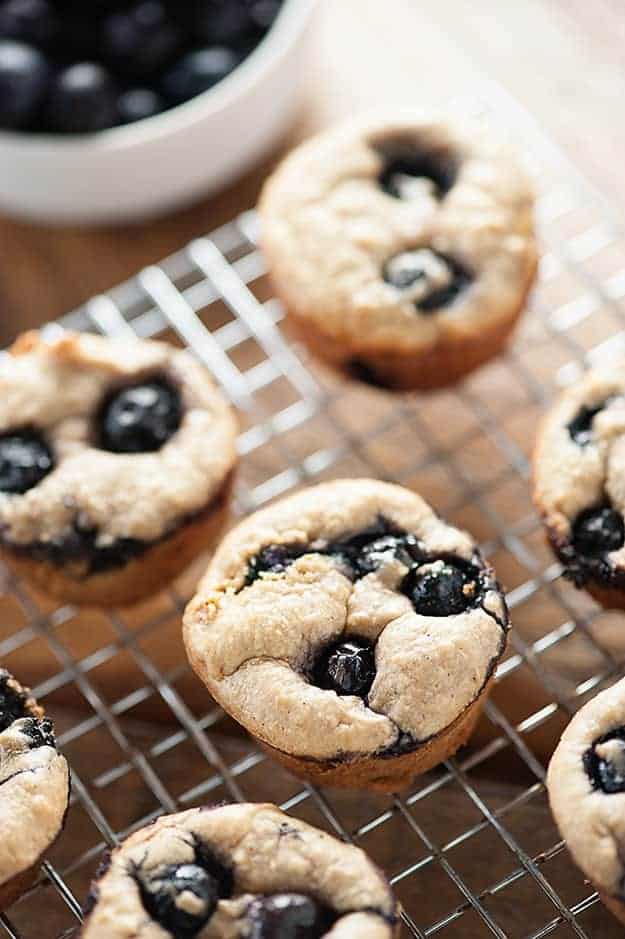 Anyway, my kids actually love fruit and they're only balking at this because it's now a rule.
To help keep them happy, I've been getting a little more creative in the mornings and turning away from toast and cereal and upping the game with muffins. Sounds like I'm still feeding them unhealthy junk, yeah?
Nope. These are healthy blueberry muffins, my friends. They're packed with protein from almond butter, they're loaded with oats for fiber and whatever else oats are good for, they have blueberries which we've all been told are a superfood, and they have bananas to keep them super moist and actually kind of fudgy. There is no butter, no gluten (assuming you use gluten free oats), and no white sugar. The only sweetener is a little honey or maple syrup – your choice!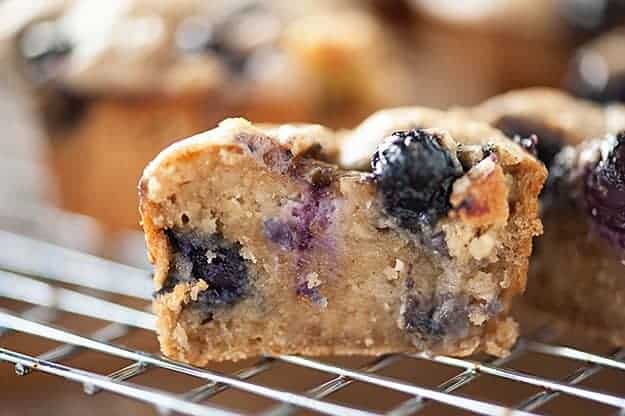 Did I mention that you make these in a blender? Yeah. One dirty dish and you're done. Love that!
I have no problem whipping these up on busy mornings, because you literally just toss everything in the blender, blitz it for 30 seconds, and then scoop into a muffin tin and bake. Serve them with some fruit salad or a smoothie or a piece of white bread slathered with 5 pounds of Nutella. I'm not here to judge.
Oh, and since I'm being all healthy in the New Year, I teamed up with a bunch of other fab bloggers and we got together to create this stunning e-book that I know you're going to love. It's full of healthy snacks that are done, start to finish, in just 5 minutes. I've been using this book on the daily myself and I think you will too! There are over 40 recipes in there! Eek! CLICK HERE FOR THE INSTANT DOWNLOAD! (Psst. I'm working on a smoothie book next!)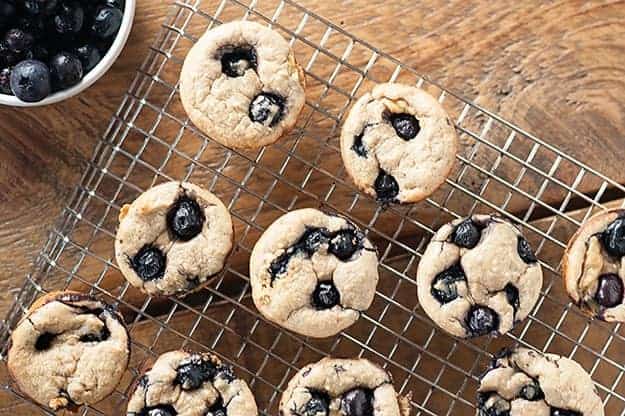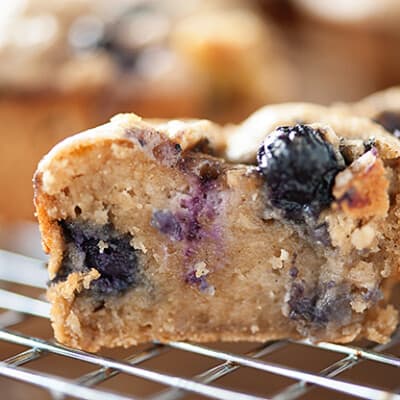 Blueberry Almond Banana Muffins
Healthy blueberry muffins? Oh, yes. They exist and they are so gosh darn easy to make!

Prep2 minutes
Cook10 minutes
Total12 minutes
Ingredients
1 medium ripe banana
1 large egg
1/2 cup creamy almond butter not the natural kind - the processed, no-stir kind
1/4 cup rolled oats
1/4 cup pure maple syrup
2 teaspoons vanilla
1/2 teaspoon baking soda
1/2 cup blueberries fresh or frozen
Instructions
Add the banana, egg, almond butter, oats, maple syrup, vanilla extract, and baking soda to your blender.

Blend until smooth, creamy, and well combined.

Gently fold the blueberries into the batter.

Using a medium cookie scoop, scoop the batter into a greased mini muffin tin.

Bake at 350 degrees for 10-12 minutes.
Nutrition Information:
Calories: 108kcal (5%)| Carbohydrates: 10g (3%)| Protein: 3g (6%)| Fat: 6g (9%)| Cholesterol: 15mg (5%)| Sodium: 53mg (2%)| Potassium: 144mg (4%)| Fiber: 1g (4%)| Sugar: 6g (7%)| Vitamin A: 30IU (1%)| Vitamin C: 1.5mg (2%)| Calcium: 47mg (5%)| Iron: 0.6mg (3%)