These CHOCOLATE CRINKLE COOKIES are rich, soft, and so fudgy. These cookies melt in your mouth and that powdered sugar coating is so pretty and festive.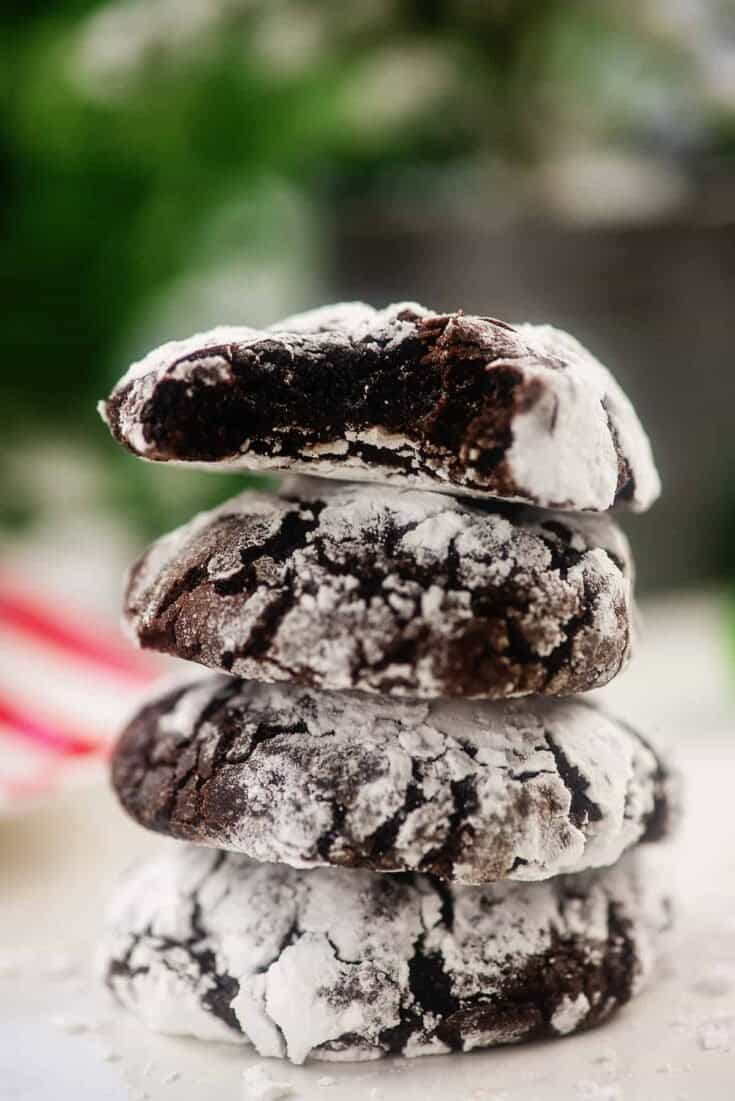 Okay, raise your hand if…
You love chocolate.
You love soft, melt-in-your-mouth style cookies.
You like to bake, but you don't want anything super fussy.
And one more time for good measure…you love chocolate.
Okay, I'm guessing you checked all of the boxes above and you are now cleared for CHOCOLATE CRINKLE COOKIES!
These seriously bake up so fudgy and they really do melt in your mouth in the most delicious way.
These are sure to cure any chocolate craving, and they're pretty while they do it!
We love to sneak these in holiday cookie tins for friends and family, but we love even more to just hoard them all for ourselves.
This chocolate crinkle cookie recipe is seriously good, whether you're eating them warm from the oven or straight from the cookie jar.
How to Make:
Mix: Cocoa, sugar, oil, and vanilla! Mix it all together with an electric mixer until combined, and then beat in the eggs one at a time. Add the flour, baking powder, and salt. Stir until combined. Cover and refrigerate for four hours.
This batter is a cross between a thin cookie dough and a thick brownie batter and refrigerating it is the key to making it workable.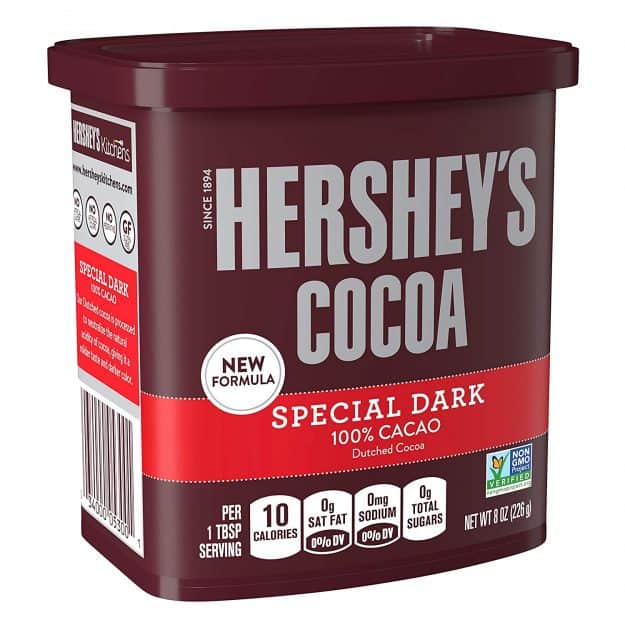 This cocoa powder is Dutch-processed, giving it a rich, deep flavor and color. Hershey's brand is inexpensive and easy to find.
Coat: The powdered sugar coating on these soft, chewy chocolate crinkle cookies is what makes them so special! You can use a small cookie scoop to portion out the dough, and then roll in your hands to form a ball. Roll each ball of dough in the powdered sugar until well coated!
Bake: Place the powdered cookie dough balls on a parchment lined baking sheet at least 2 inches apart and bake for 10-12 minutes or until the cookies have set. Allow to cool and serve your rich, chocolatey sweet crinkle cookies!
These cookies will puff in the oven and sink just a bit as they cool.
Helpful Tip!
Don't skip the chilling! The dough is very sticky unless you refrigerate it long enough, at least four hours!
If the dough is still sticking to your hands, spray your hands lightly with non-stick cooking spray or butter your hands. It works!
Make Ahead
Prepare the dough as directed, chill, and form into balls. Place on a baking sheet in the freezer for 1 hour. Transfer to a freezer safe bag and freeze for up to 3 months. To bake, thaw on the counter for 30 minutes before rolling in powdered sugar and baking as directed in the recipe.
More cookie favorites!
Chocolate Crinkle Cookies
Rich and fudgy, these chocolate crinkle cookies melt in your mouth. They have a similar texture to a fudgy brownie and are very decadent and loaded with chocolate flavor.
Prep10 minutes
Cook12 minutes
Chill Time4 hours
Total4 hours 22 minutes
Ingredients
1 cup cocoa powder Dutch-processed
2 cups granulated sugar
½ cup vegetable oil
1 tablespoon vanilla
4 large eggs
2 cups all-purpose flour
2 teaspoons baking powder
1 teaspoon salt
½ cup confectioners' sugar
Instructions
Add the cocoa powder, sugar, oil and vanilla to a mixing bowl. Mix with an electric mixer on low speed until combined.

Beat in the eggs, one at a time.

Add the flour, baking powder, and salt to the bowl and stir together until well combined.

Cover the mixing bowl with a kitchen towel and place in the refrigerator to chill for 4 hours.

Preheat oven to 350 degrees. Line cookie sheets with parchment paper.

Use a small cookie scoop to portion out the dough. Roll in your hands to form a ball and then roll each ball in the powdered sugar to coat.

Place the cookie dough balls 2 inches apart on the baking sheet.

Bake for 10-12 minutes or until cookies are set.

Let the cookies cool for 5 minutes before transferring to a cooling rack to finish cooling.
Tips & Notes:
We use Hershey's Special Dark cocoa powder. It's a Dutch-processed cocoa. Any variety of unsweetened cocoa powder will work in these cookies. Natural cocoa powder will produce a lighter colored cookie and Dutch-process will produce a darker cookie. Both should taste similar in the end result and either may be used, but we do prefer Dutch-processed.
Nutrition Information:
Serving: 2cookies| Calories: 116kcal (6%)| Carbohydrates: 20g (7%)| Protein: 2g (4%)| Fat: 4g (6%)| Saturated Fat: 3g (19%)| Cholesterol: 21mg (7%)| Sodium: 74mg (3%)| Potassium: 74mg (2%)| Fiber: 1g (4%)| Sugar: 13g (14%)| Vitamin A: 30IU (1%)| Calcium: 17mg (2%)| Iron: 1mg (6%)