August 23, 2018
Spicy Chicken Dip
This spicy chicken dip recipe is full of salsa, jalapenos, and juicy chicken. This is the perfect football food!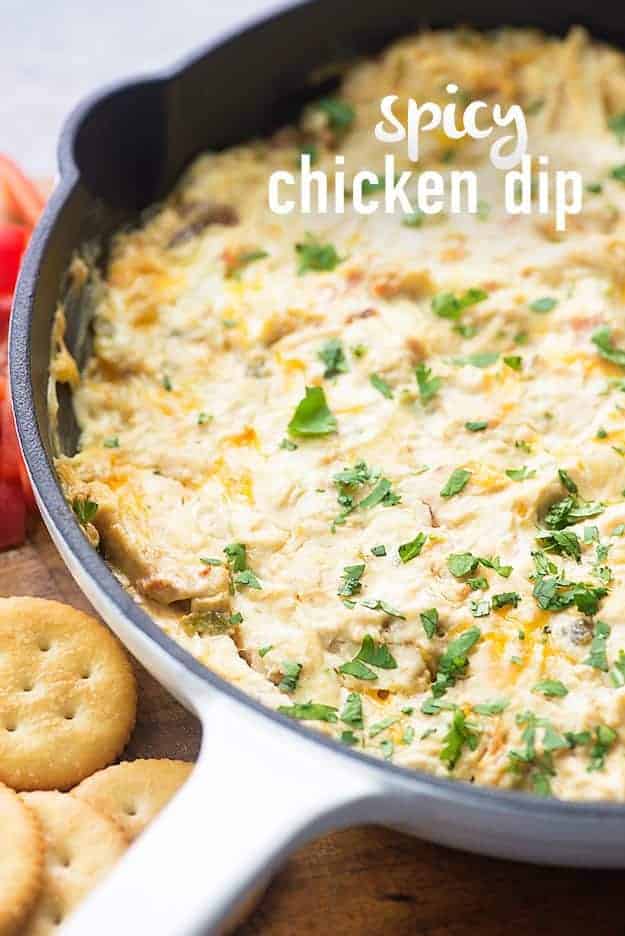 We're back from our trip to Destin, Florida and while it's always nice to be home, I'm not sure I was ready to leave.
You guys. Have you ever been to Destin? They call it the Emerald Coast for a reason. The water is crystal clear and has this gorgeous green tint to it. White, soft sand. Absolutely lovely.
I'll be writing more about my stay in Destin soon, but in the meantime, I'm here with some dip. If you can't wait, you can check out my photos on Instagram. You'll be begging for a beach vaca though, so be forewarned. 😉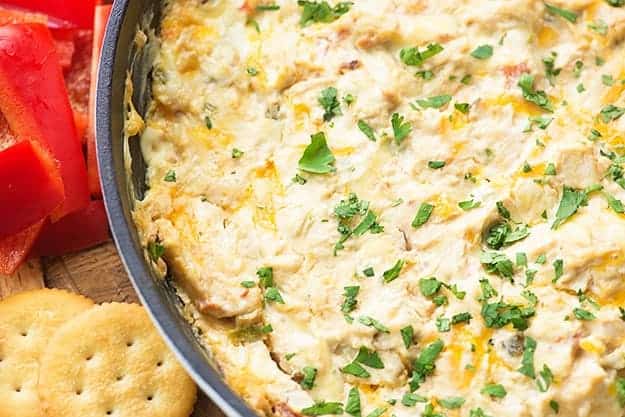 I mean, look. When I come home from vacation, I need a few days before I start worrying about whether or not my clothes still fit. I need comfort food. I need something to ease the transition from 'laying on the beach drinking margaritas in the sun' to 'picking my husband's dirty socks up off the bedroom floor and cleaning our toilets.' Ya know?

So, we had dip for lunch yesterday. It's maybe not a traditional comfort food, like my chicken spaghetti, chicken and rice casserole, or cheeseburger soup, but it's comfort food all the same. Dip makes me happy. Dip makes me feel loved. Dip makes me forget about pants with zippers and embrace the yoga pants. 😉
This spicy chicken dip is super creamy and cheesy.
I loaded it up with salsa, jalapenos, and plenty of cream cheese. Cream cheese runs through my veins, you know.
You can totally mix this up and make it more or less spicy by starting with a jarred salsa with the heat level you prefer. Then go ahead and add more or less jalapenos to suit your taste. If you don't want any spice, but do want some added flavor, the little jars of mild green diced chiles are perfect here.
Also, you could totally skip the jar of salsa and use my restaurant style salsa. It is THE BEST salsa, in my opinion, and I am a salsa connoisseur. Plus it's just about the easiest thing in the world to make. Try it!!
If you like spicy snacks, try my firecrackers recipe. So fun and perfect for munching.
[recipe]