November 5, 2013
Hot Bacon Cheese Dip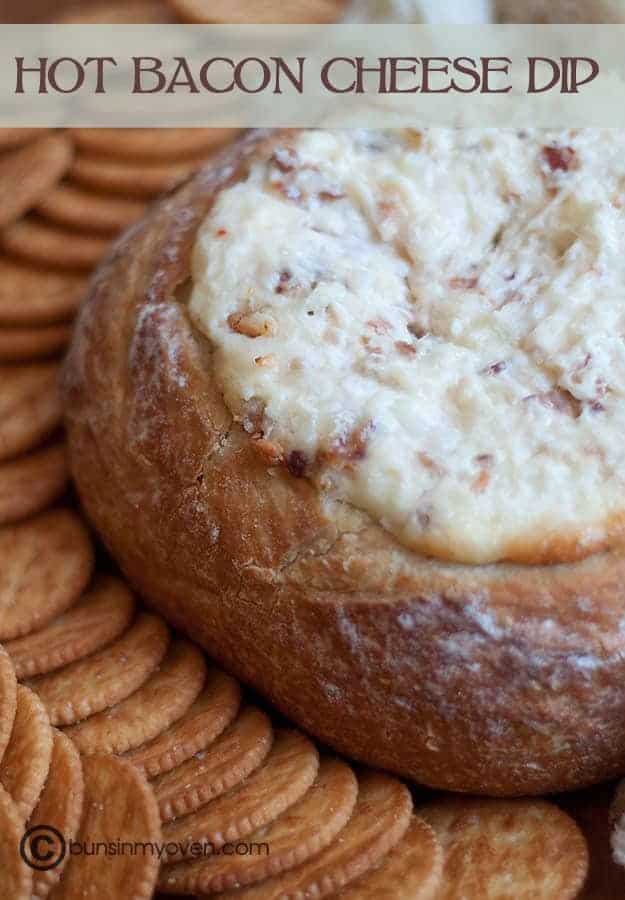 I've mentioned before that I'm a huge fan of dips, but I'm not sure if I properly conveyed my deep love and affection for a good dip. You see, dips are so creamy and cheesy and dippy. They are fun to eat and are generally filled with some of my favorite things. Dips are fun. They take me to my happy place.
So, please, don't tell me that it was wrong that my kids ate this dip, and only this dip, for lunch yesterday. It has four major food groups in it! Dairy, protein, grains, and vegetables! Well, I guess the vegetable group probably isn't properly covered when you consider I only added a 1/4 cup of a very finely chopped onion, but I'm okay with overlooking that. We should all live on the wild side once in a while! Besides, dip doesn't need to be healthy. It just needs to be delicious.
Trust me on this. This dip? Is outta this world. I've made a bacon dip before and it was good. Now, however, I know what good really means and this dip blows that other dip outta the water.
Besides, it's served in a bread bowl which makes this dip infinitely cooler than those other dips that rely on bowls for serving.
Please. Make this dip. It'd be perfect for lunch. Or, if you're more reasonable than me, perfect for your next get together. I guarantee people will beg you  for the recipe.
This recipe is a part of Bacon Week, the best week there ever was!

Hot Bacon Cheese Dip
Ingredients:
1 unsliced round loaf bread
2 cups (8 ounces) Monterey Jack cheese, shredded
1 cup (4 ounces) Parmesan cheese, shredded
1 cup mayonnaise
1/4 cup finely diced onion
7 bacon strips, diced and fried
1 garlic clove, minced
1/4 tsp crushed red chile flakes
Directions:
Pre-heat oven to 350 degrees.

Slice the top quarter off the loaf of bread and set aside. Carefully hollow out the inside, leaving a 1 inch shell. Cube removed bread and set aside for dipping.

Combine remaining ingredients in a large bow, spoon into bread bowl. Place on an ungreased baking sheet and cover with the reserved top quarter of the loaf to prevent the dip from becoming to brown while baking.

Bake for 45 minutes or until heated through. Serve with bread cubes and crackers.

slightly adapted from Taste Of Home Bacon Recipe Cards, June 2010
Share this: