August 8, 2018
Sloppy Joe Tater Tot Casserole
This sloppy joe casserole is such an easy twist on a childhood favorite! The whole family loves this one at my house! Check out my video below and see how easy this is to make, too!

What is it about this time of year that makes me want to throw open my windows, decorate with pumpkins, and start baking all manner of casseroles and comfort foods?
I feel like I'm supposed to be enjoying the sunshine while laying on a beach, not wishing it away for crisp, cool air and the smell of burning leaves!
But, here I am. Armed with pumpkins. Cozy sweaters at the ready. Let's do this.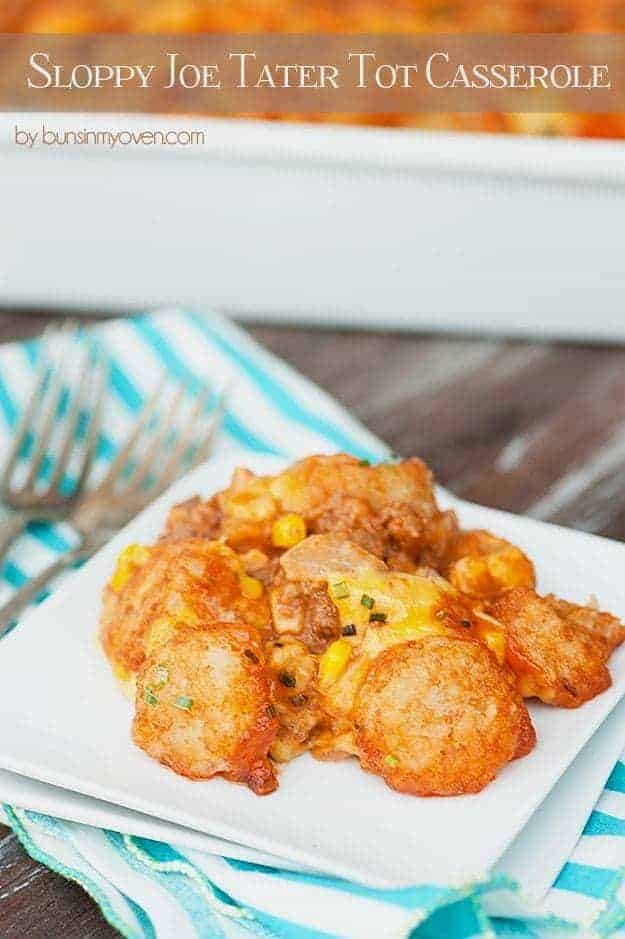 Fall is my thang, man. I love it. Mostly because it means that I can bust out all of my favorite recipes that require cranking up the oven. Nobody likes a hot oven in summer. Nobody.
You're probably going to want to bust out your elastic pants, because this Sloppy Joe Tater Tot Casserole is going to make your tummy very happy. We couldn't get enough of this one.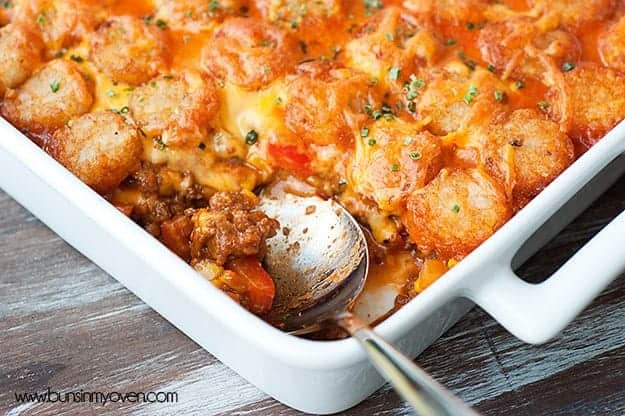 My entire family gobbles this up, which is saying something, because my daughter and husband are two of the pickiest people I've ever met.
Depending on whose around to complain, I sometimes leave out the onions. My husband will flat out refuse his dinner if he sees a chunk of onion. It's ridiculous. A good compromise is a hefty sprinkling of onion powder. A lot of times people don't mind the flavor, as long as they don't have the crunch. Weirdos, right?
This comes together quickly for those busy nights when you're going every which direction and just want to get something hearty and delicious on the table! Check out my video above to see just how fast you can whip this up and get your family fed.
Sloppy Joe Tater Tot Casserole
Ingredients:
1 pound ground beef 1 red bell pepper, diced 1/2 sweet onion, diced 1 can corn, drained 1 can sloppy joe sauce 2 ounces cream cheese 8 ounces cheddar cheese, grated 16 ounces tater tots chives, for sprinkling on top as desired
Directions:
Preheat oven to 450 degrees. In a large skillet, brown the ground beef with the peppers and onions until the meat is cooked through. Drain the fat and return to the heat. Stir in the corn, sloppy joe sauce, and cream cheese. Cook over low heat until the cream cheese is melted. Pour the sloppy joe mixture into a 9x13 baking dish. Top with half of the grated cheese. Arrange the tater tots in a single layer over the top of the cheese. Sprinkle the top with the remaining cheese. Bake for 20 minutes. Remove from the oven and sprinkle with chopped chives if desired. Serve immediately.
Love casseroles? Me too! Check out some of my other favorites below!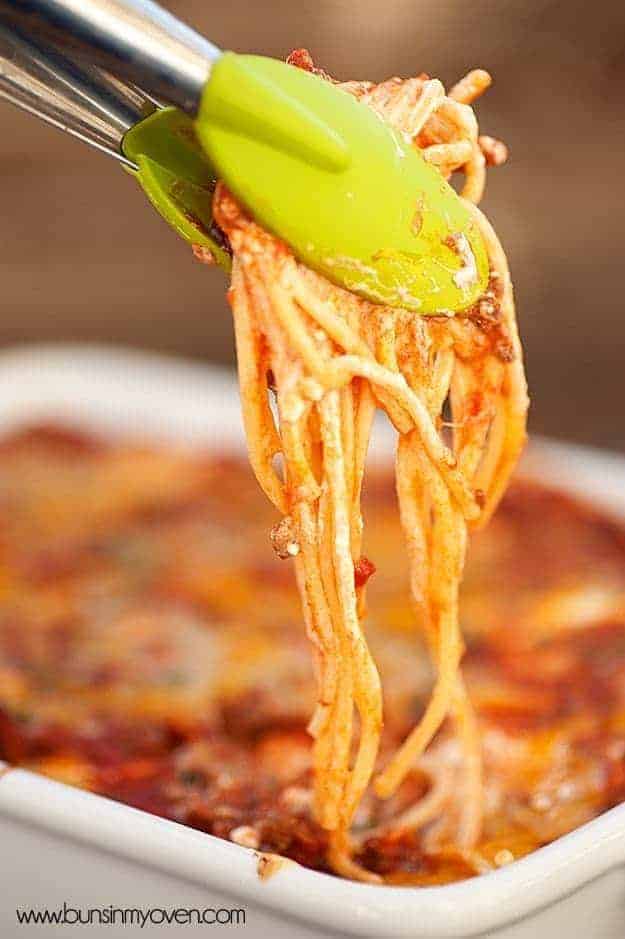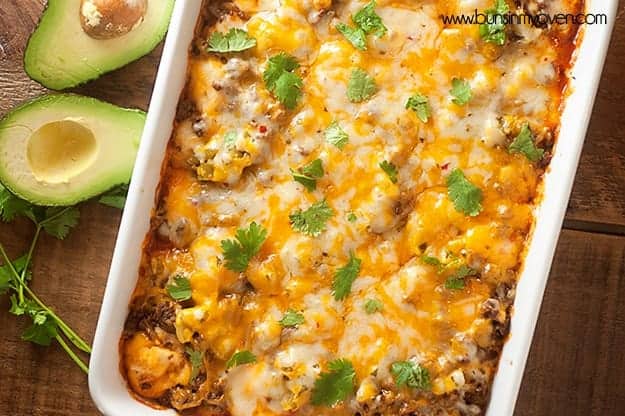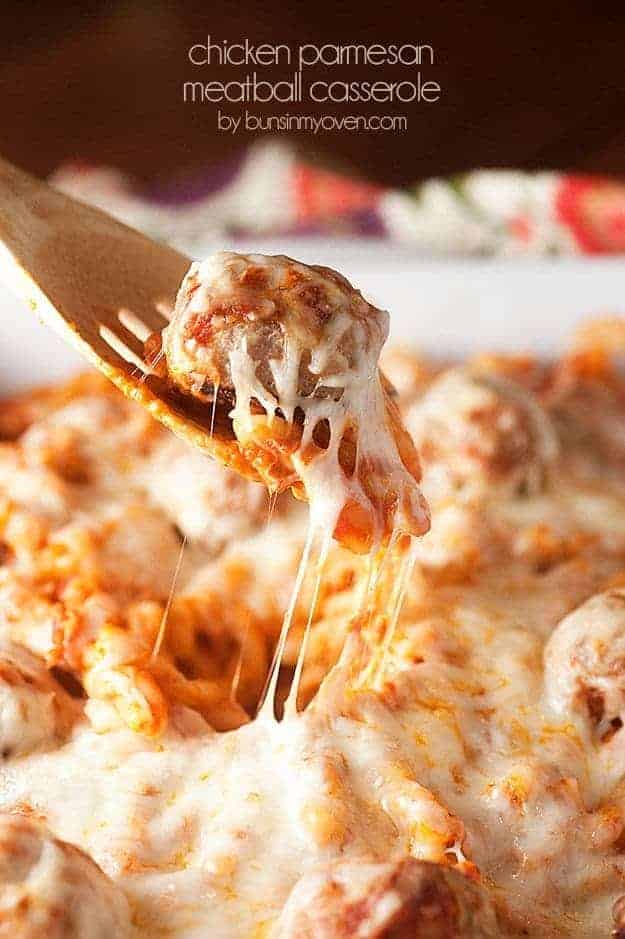 Chicken Parmesan Meatball Casserole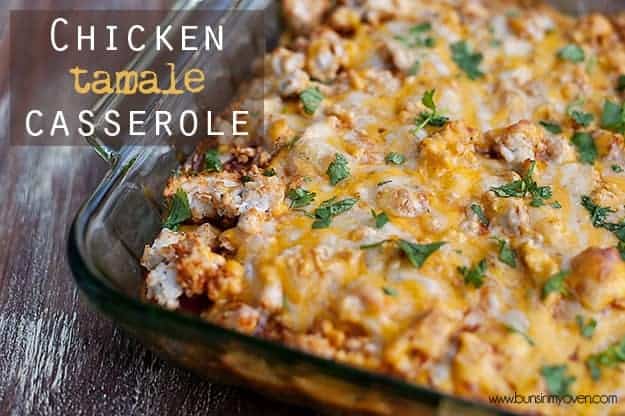 Follow along on Pinterest! I pin good food all day long!