Alright, friends. Things are happening.
I feel like I haven't sat down at the computer to write all week and yet I've been terribly busy working. That is maybe because there have been eight new recipes to come out of my kitchen this week! Between developing new recipe and re-testing them for accuracy and then photographing them, no wonder I've been so busy and not had a chance to sit down. My word. Eight! That's more than usual for me by about double.
So, anyway, it feels good to sit. My feet were hurting. And my dishwasher is seriously starting to give me dirty looks every time I walk by.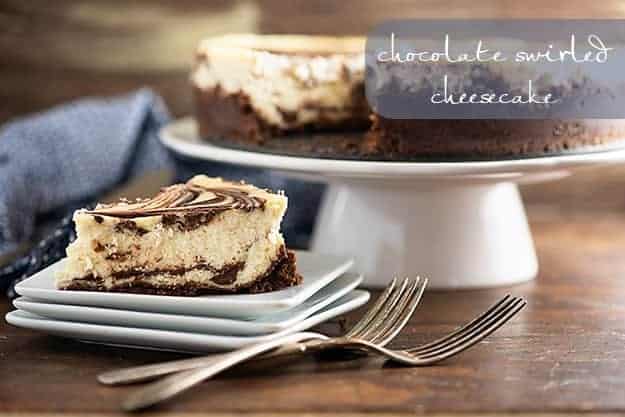 I feel like I've been sharing lots of savory recipes lately. (Do you remember my Dorito chicken casserole? It's an old one, but I've been craving it.) So, I thought it was high time I do some baking.
Enter this cheesecake. I'm sharing my tips and tricks for perfect cheesecake over on eBay as part of my partnership with them. Along with those tips and tricks is a recipe for a gorgeous chocolate swirled cheesecake. It truly is simple, but it looks totally impressive!