August 8, 2018
Chocolate Cobbler (Egg Free!)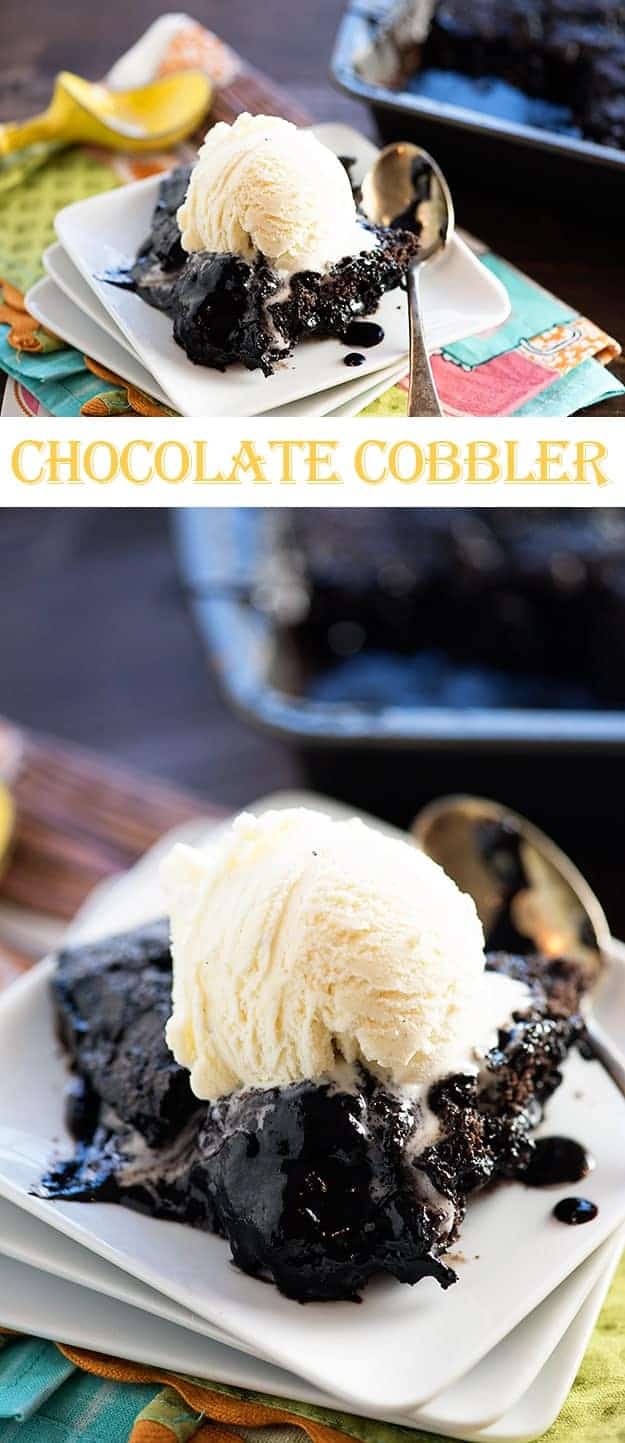 Hi friends.
It's Friday. I spend the entire week counting down to this day for two reasons.
Reason 1 – my husband, who works out of state, comes home every Friday night and that's just the best. I miss that man and I love that man and I like it best when that man is home.
Reason 2 – Ever since my husband started working out of state and only being home on the weekends, I've seriously revamped my work scheduled. I used to blog and do social media and respond to emails at all hours of the day and night. If I didn't have anything else important going on, I would work. Now? Nope. I work Monday through Friday from 7am until about 3pm (with about 2 hours off in there for lunch and helping the youngest with her school work). Aaaaaand that's pretty much it. If there is not a serious emergency happening, I do not even touch my computer. It's lovely and weekends are so much more enjoyable now.
So, like I said, HAPPY FRIDAY!
Today, as part of my partnership with eBay, I'm sharing a recipe over on their site for chocolate cobbler.
I love this recipe, because it's super easy, no mixer required, and it's about 5 minutes of hands on time. Also, it's egg free, which is nice if you're cooking for people with allergies but don't want to do that weird flax egg substitute thing. So, basically, this is the PERFECT dessert for Thanksgiving – fuss free, budget friendly, and did I mention that it's CHOCOLATE COBBLER?