How wrong would it be for me turn my air conditioning on at the end of October? I mean, I live in Illinois, you guys. It's not supposed to be 80 degrees and humid right now. It's supposed to be nippy and crisp and cool and WHY CAN'T I WEAR MY JACKET?
Stupid t-shirts. I'm so over you.
Apparently, it's supposed to be in the low 50s tomorrow. 80s today, 50s tomorrow. Oh, Illinois. I hate you so much.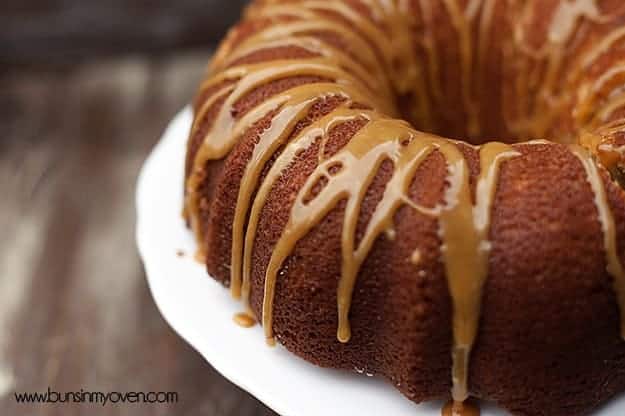 Let's talk about things I do not hate instead.
Leaves. They're everywhere and I don't have to rake them. That's what boys are for.
My daughter. She just learned what breast feeding is and discussing it with her is the most entertaining thing I've ever done. Aside from that time she learned how babies are made. That was pretty fun, too.
My son, who happens to have man sized feet and man sized hands and, sadly, man sized smells. Oof.
Apple Cider. It's just screams fall.
Apple Cider Cake. Tastes like an apple cider donut without all the work of cutting out donuts.
Apple Cider Glaze. It's strong, and the kids did not like it, but I thought it was yummy. There's some serious tangy apple flavor happening in it. If you don't think you'd go for that, why not drizzle some cinnamon syrup or caramel sauce all over your cake instead?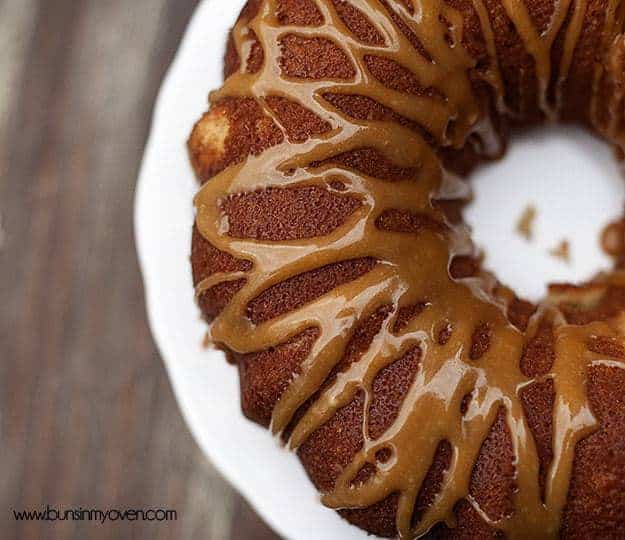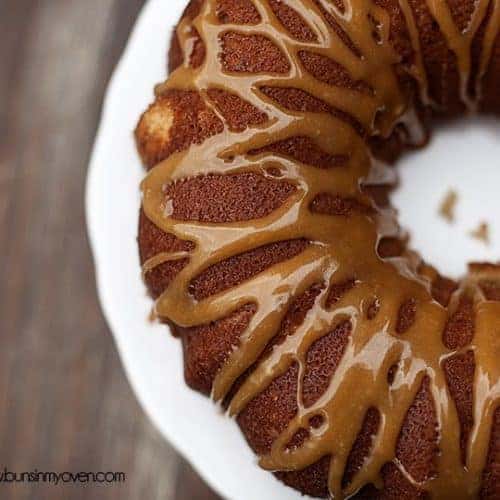 Apple Cider Pound Cake with Apple Cider Glaze
Apple cider is the perfect fall scent. Pick your own apples or go to the store, I won't tell.
Prep20 minutes
Cook1 hour 10 minutes
Total1 hour 30 minutes
Ingredients
For the cake:
3 cups sugar
1 1/2 cups butter softened
6 large eggs
3 cups flour
1/2 teaspoon salt
1/2 teaspoon baking powder
1 teaspoon ground cinnamon
1/2 teaspoon ground nutmeg
1/8 teaspoon ground cloves
1 cup apple cider
1 teaspoon vanilla
For the glaze:
1 cup apple cider
1/2 - 3/4 cup powdered sugar
2 tablespoons butter
1 teaspoon cinnamon
Dash of salt
Instructions
Preheat oven to 325 degrees. Grease a bundt pan.

In the bowl of your stand mixer, beat together the sugar and butter until light and fluffy. Beat in the eggs, one at a time, until well combined.

In a medium bowl, combine the dry ingredients.

Combine the cider and vanilla.

Add dry ingredients alternately with the cider and mix until well blended.

Pour into the greased bundt pan and bake for 70 minutes or until a toothpick inserted in the center comes out clean.

Cool for 20 minutes in the pan before removing to a cake stand or plate. Cool completely before icing.
To make the glaze:
Bring the cider to a boil over medium heat, reduce heat to low, and simmer for 10 minutes or until reduced by half. Stir in the butter, cinnamon, salt, and 1/2 cup of powdered sugar until well combined. Add remaining powdered sugar to thicken the glaze, if desired.
Nutrition Information:
Calories: 437kcal (22%)| Carbohydrates: 59g (20%)| Protein: 5g (10%)| Fat: 20g (31%)| Saturated Fat: 12g (75%)| Cholesterol: 119mg (40%)| Sodium: 265mg (12%)| Potassium: 98mg (3%)| Sugar: 40g (44%)| Vitamin A: 675IU (14%)| Vitamin C: 0.2mg| Calcium: 28mg (3%)| Iron: 1.5mg (8%)
adapted from Taste of Home