This 7 UP CAKE is a simple bundt cake recipe that is bursting with that bright lemon-lime flavor we all love, thanks to the addition of 7 Up right in the cake batter AND the glaze! Just 7 ingredients in the cake, so you know it's quick and easy!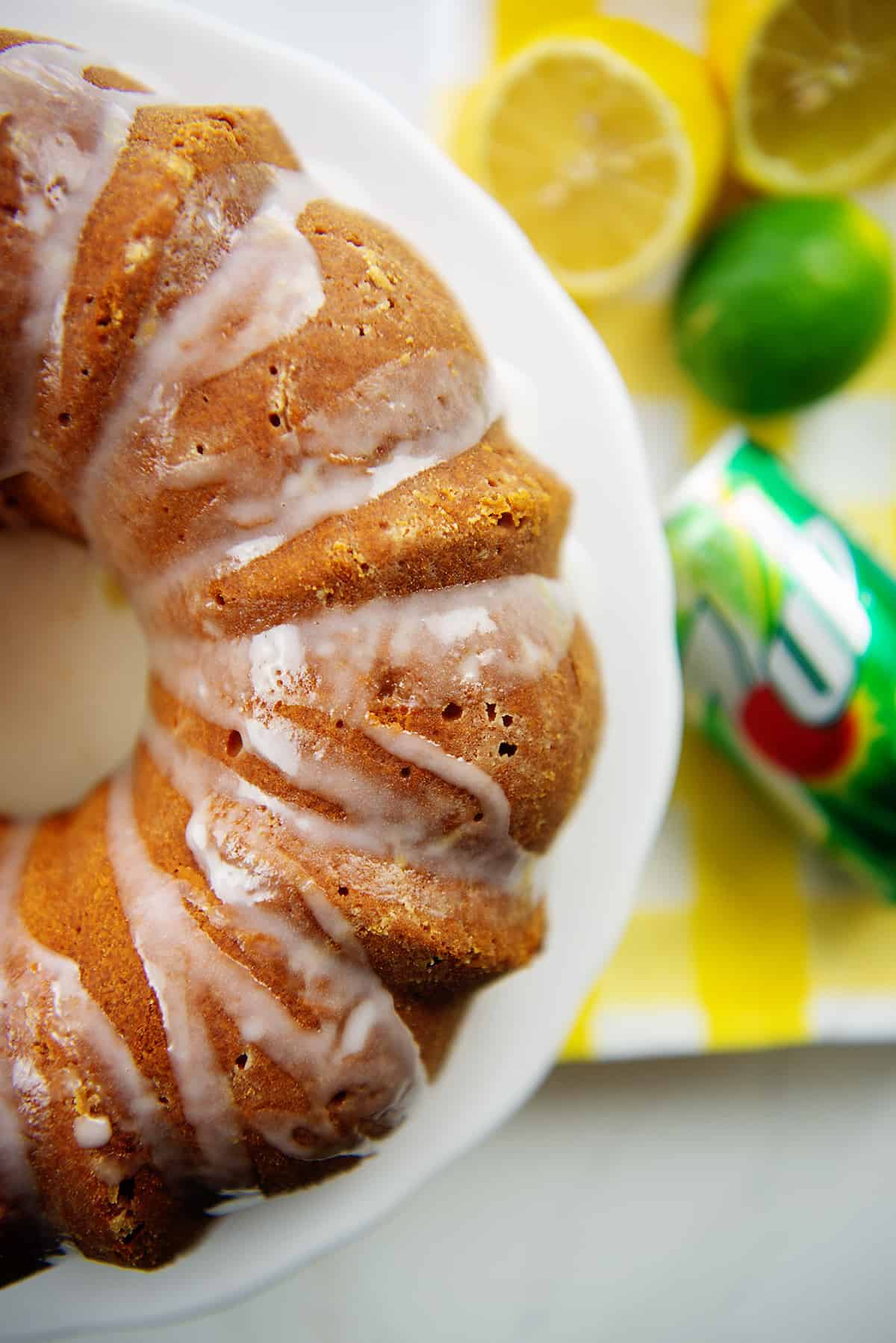 I'm not a huge soda drinker, but I always keep small cans of 7 Up on hand for a couple of reasons.
1.) Upset tummies. 7 Up is a must.
2.) Our 7 Up Biscuits are the softest, fluffiest, easiest dang biscuits you'll ever make and they are required during breakfast hours at my house. 😉
3.) This 7 Up Cake is obviously a summer time favorite that we make often. The bright, lemon-lime flavor is just perfect this time of year.
This is really such a simple way to make a lemon bundt cake and it's just plain fun to make and everyone is instantly excited and intrigued just by the name of it!
Not into soda? Our lemon bundt cake is similar in flavor with pops of lemon.
7 Up Cake Recipe Ingredients:
Butter
Sugars – Granulated and powdered, for the batter and the glaze.
Eggs
Lemon Juice – Fresh squeezed if you have it.
7 Up Soda – The not-so-secret ingredient! There are not any leavening agents in the cake, so the soda is going to do the work here!
Vanilla
Flour
What We Love About This Recipe!
We love vintage recipes like this, both for the nostalgia factor and the flavor! The 7 Up works as the leavening agent in this cake, giving it the perfect amount of rise resulting in a dense crumb that's got the perfect touch of lemon flavor.
How to Make a 7 Up Cake:
Mix: This 7 Up cake recipe is pretty simple to make, especially if you've got an electric mixer! In a large bowl go ahead and add the granulated sugar and the butter and beat together until it is light and creamy.
Next up you can add in the eggs, beating them in one at a time until they are fully mixed in. Almost there! Now mix in the fresh squeezed lemon juice and vanilla.
Helpful Tip!
You don't have to use a fresh squeezed lemon if you don't have one. Bottled lemon juice will work as well.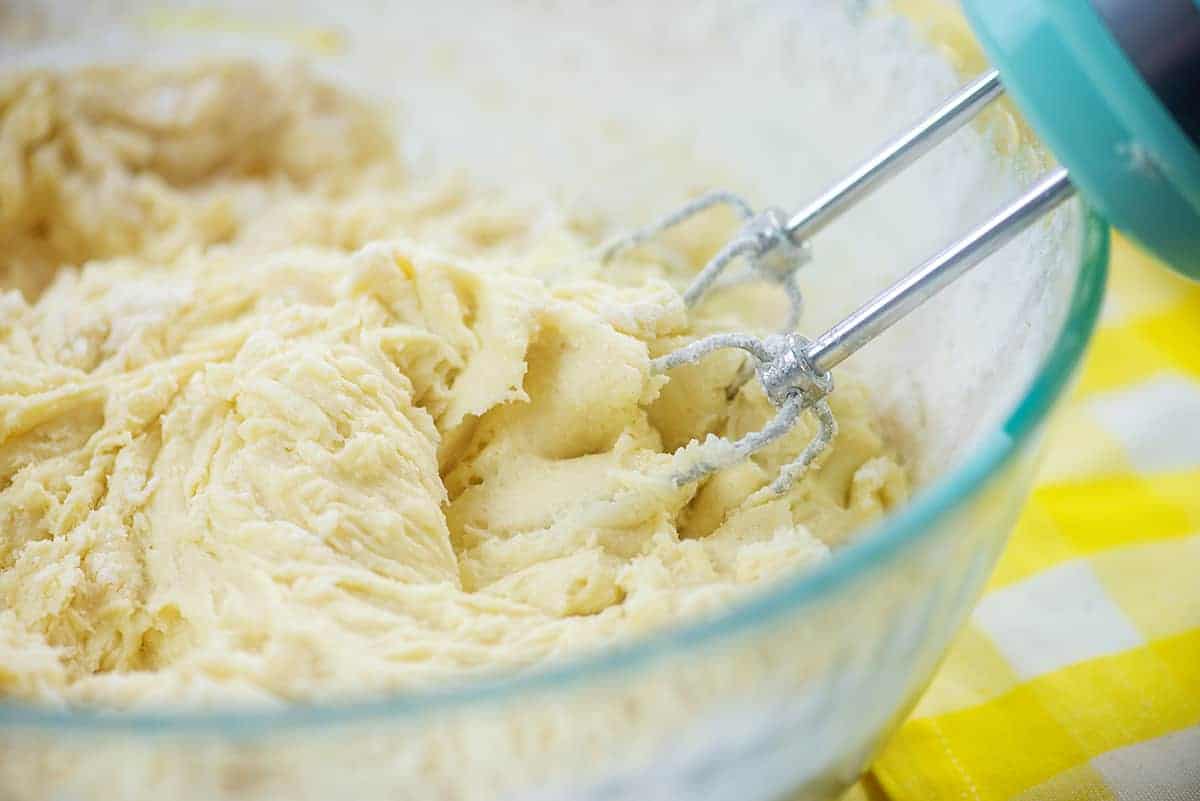 Soda: Cake mix and soda together are a strange but perfect combination! To finish making the soda cake batter you'll need to add in the flour alternately with the soda, mixing well after each addition for best results.
It should be a nice light yellow colored smooth batter!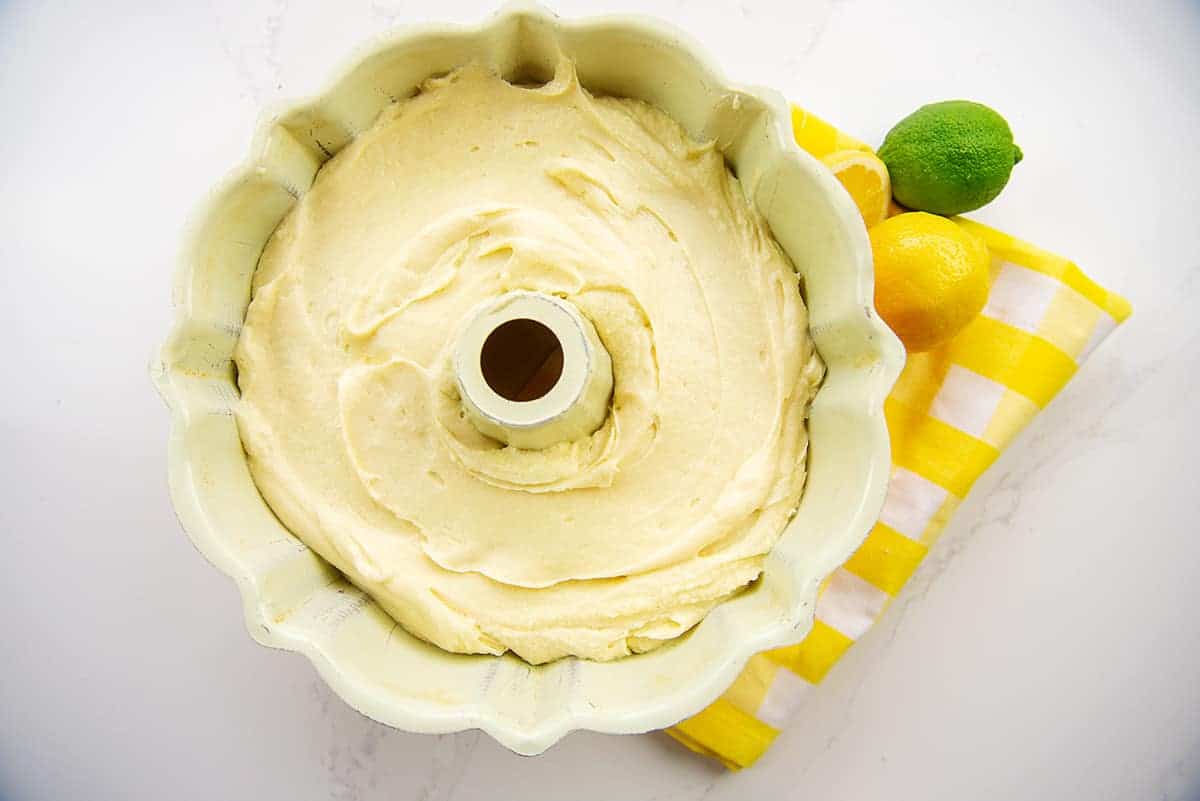 Bake: Once the 7 Up cake batter is ready to go you can pour it into a well greased Bundt pan and smooth the top. Place it in your pre-heated oven and bake for about sixty-five minutes.
Check it with a tester to make sure it is finished, and let it cool for about twenty minutes before flipping onto a serving dish. One last important step!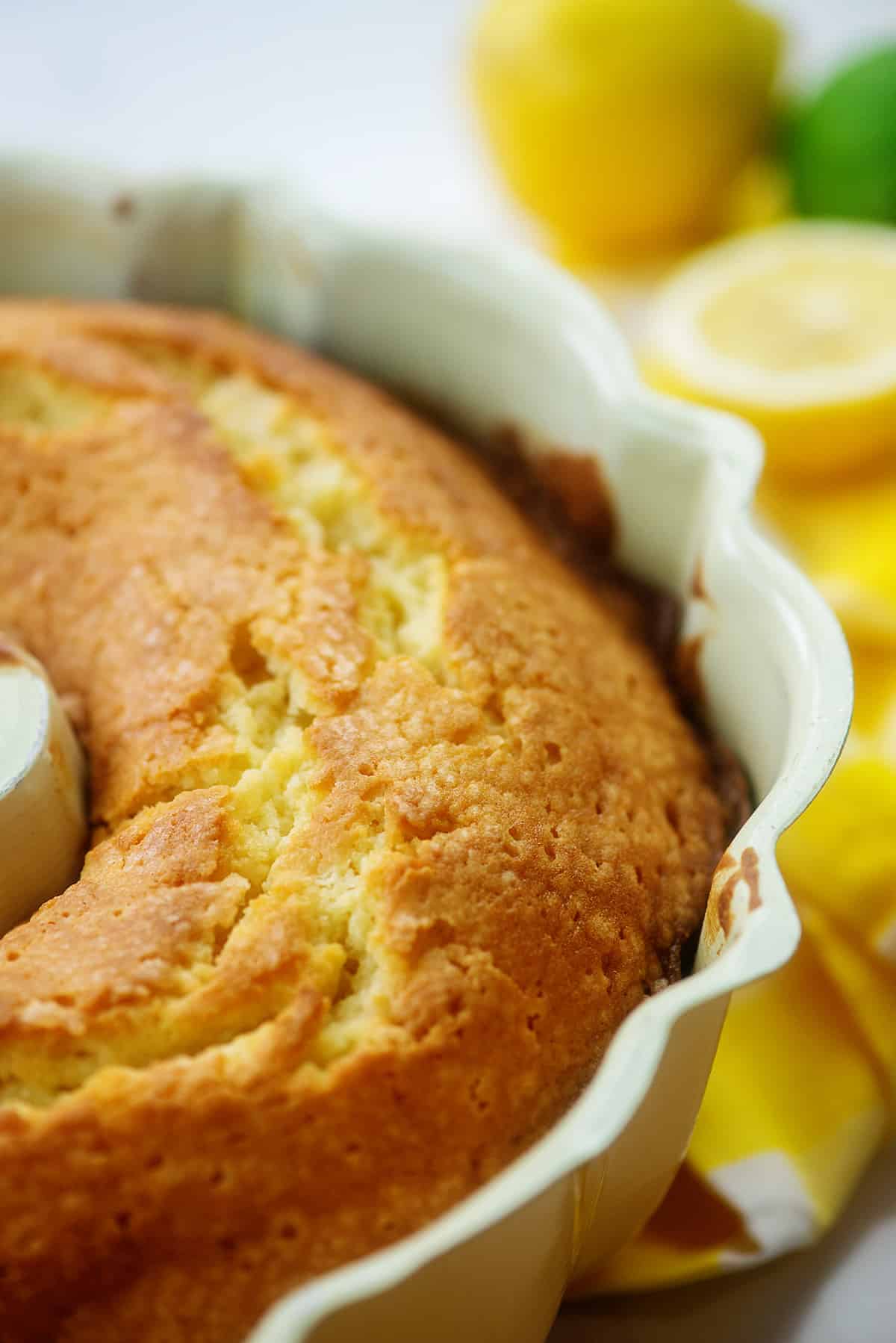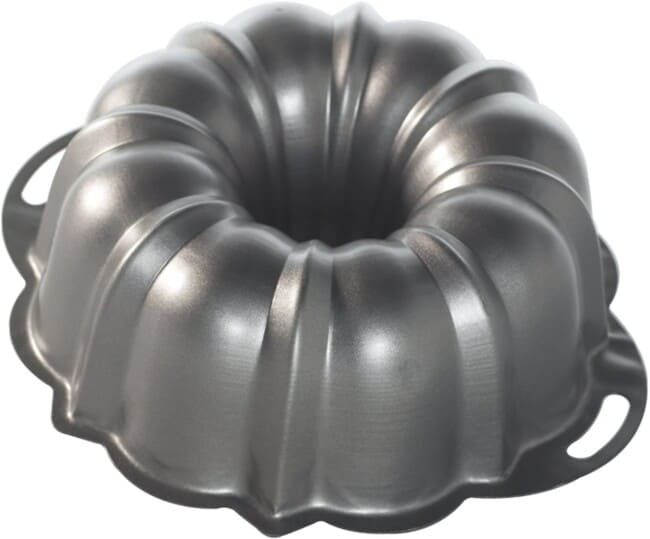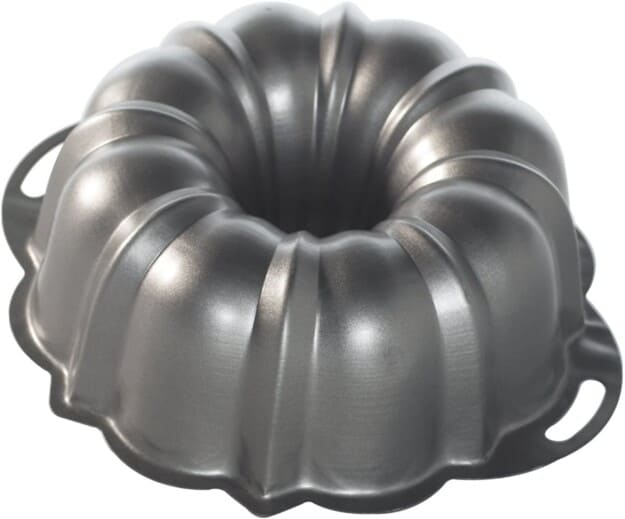 A quality non-stick bundt pan is key for making perfect bundt cakes. This one is a favorite for making sure nothing sticks!
Glaze: This is my favorite part! Now to make the simple, sugary sweet 7 Up flavored glaze to top the cake with.
Just mix together some powdered sugar, lemon juice, and a little more 7 Up and then drizzle that sweet glaze over the top of the cake! Use more or less 7 Up to make your glaze thinner or thicker, as desired.
Frequently Asked Questions
Why put 7 Up in a cake?
There are no leavening agents, like baking powder or baking soda, in this recipe, so we'll need the carbonation from the soda to give the cake a bit of rise.
How do you keep a bundt cake from sticking?
First, make sure you're starting with a non-stick bundt pan. An old pan with all of the non-stick coating worn off isn't going to be as fool-proof as a pan that is well taken care of.
Second, be sure to GREASE and FLOUR your pan well. Use your hands to rub shortening in every nook and cranny. Sprinkle flour in the pan and toss it around to coat. Alternately, mix together equal parts of flour, oil, and shortening to form a paste and then brush that all around the pan with a pastry brush, making sure to hit every bit of the pan.
After removing the pan from the oven, carefully run a butter knife down around the edges just to help loosen it up.
Let cool for 15 minutes in the pan before flipping it out onto a cake plate.
Can I use Sprite in 7 Up Cake?
Sprite and 7 Up are very similar and both are lemon-lime flavored sodas. Either should work well here, but it's important to note that Sprite is a bit sweeter. I haven't tested this recipe using Sprite, but I believe it will work just fine.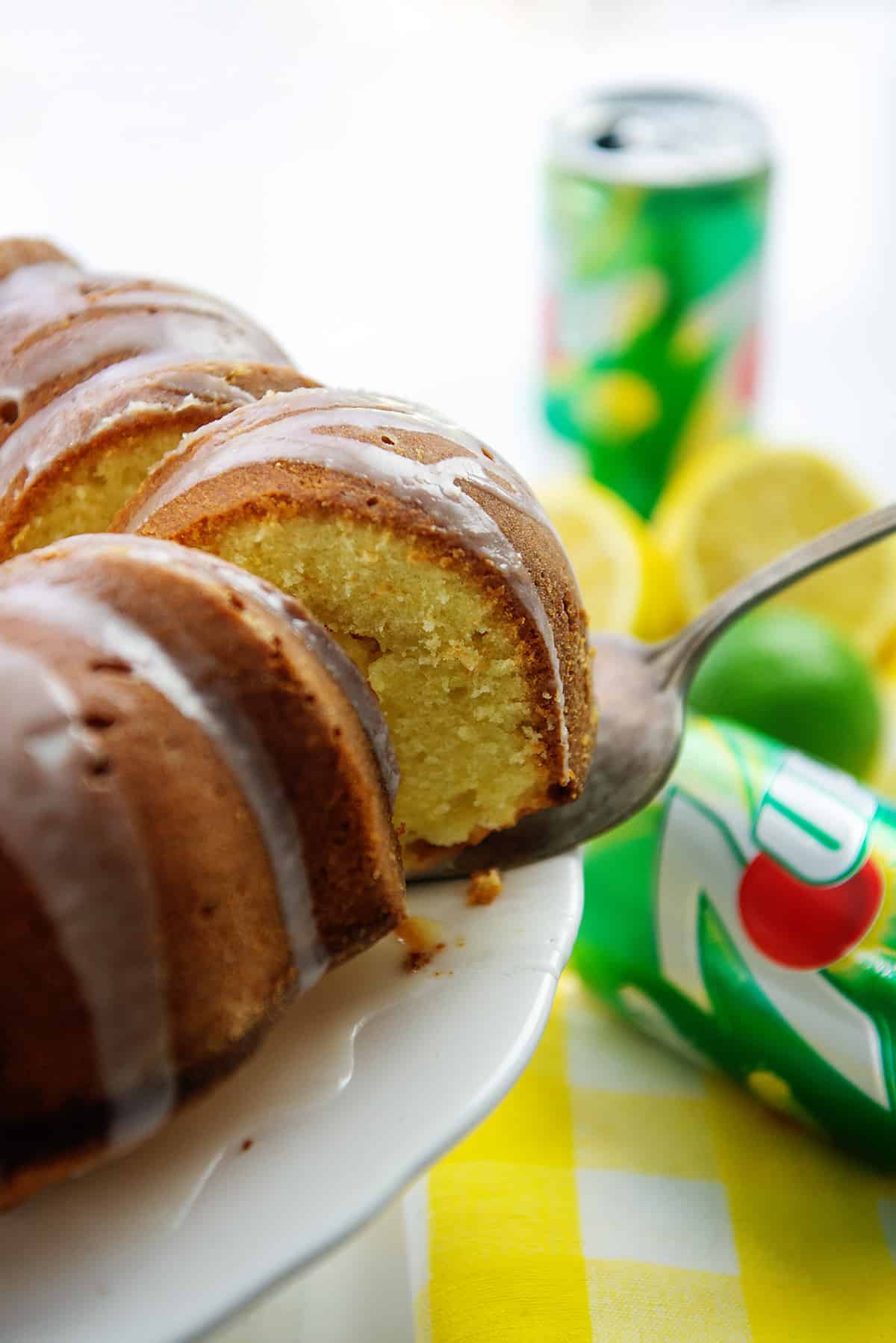 Storage
This cake will last for 3-4 days, tightly covered in plastic wrap, on the counter at room temperature. If you prefer your cake to be served cold, you may also store it in the refrigerator.
More bundt cake recipes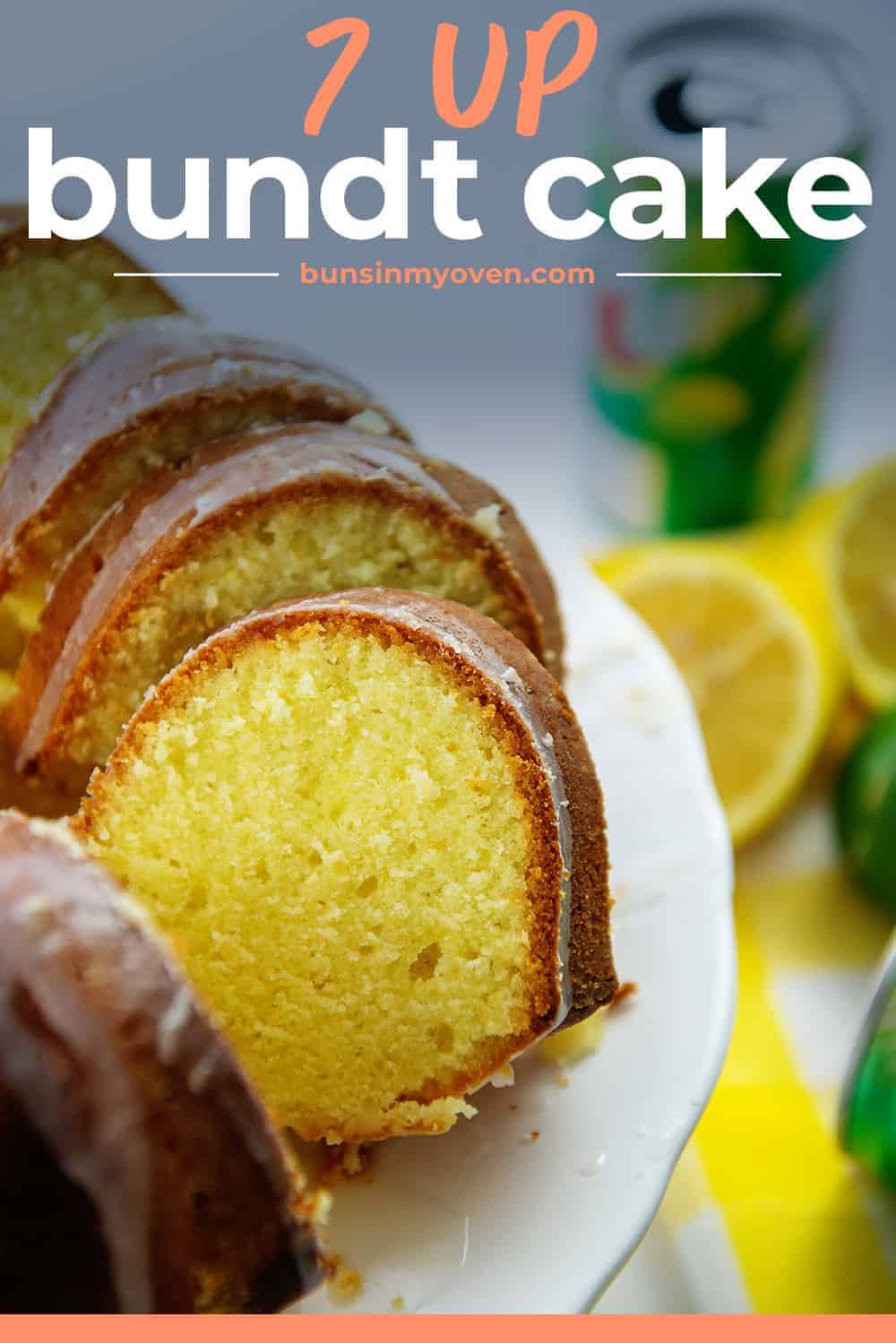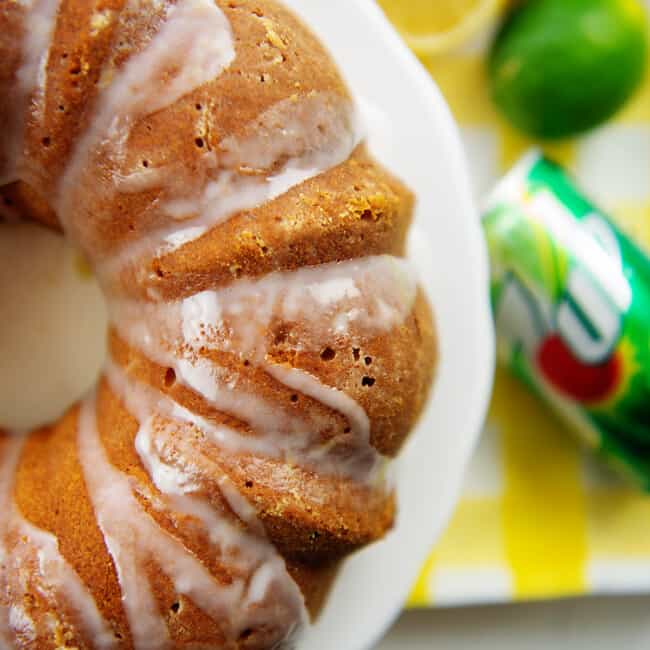 7 Up Cake
This moist pound cake is made with 7 Up soda to give it a bright, sweet lemon lime flavor. There are no leavening agents in the cake – the carbonation in the soda does all of the work!
Prep15 minutes
Cook1 hour 5 minutes
Ingredients
For the cake:
1 ½ cups butter room temperature
2 ¾ cups granulated sugar
5 large eggs room temperature
2 tablespoons lemon juice
1 teaspoon vanilla
3 cups flour
¾ cup 7 Up soda room temperature
For the glaze:
1 ½ cups powdered sugar
1 tablespoon lemon juice
1-2 tablespoons 7 Up soda
Instructions
To make the cake:
Preheat the oven to 350 degrees. Liberally grease a 12 cup bundt pan.

Beat the butter and sugar together with an electric mixer until light and creamy.

Beat in the eggs, one at a time, until fully incorporated. Beat in the lemon juice and vanilla.

Add flour alternately with the 7 Up, beating well after each addition.

Pour the batter into the prepared bundt pan and bake for 65 minutes or until a tester comes out clean.

Cool in the pan for 20 minutes before flipping onto a serving dish to cool completely.
To make the glaze:
Once cool, whisk together the ingredients for the glaze. Add more or less 7 Up to reach the consistency you desire.

Drizzle the glaze over the cooled cake.
Tips & Notes:
Grease the pan: Bundt pans can be tricky, so be sure that you're using a pan that is in good shape and has a solid non-stick coating. Grease the pan liberally. A surefire way to make sure your cake releases is to combine equal parts flour, oil, and shortening to form a paste. Brush this in every nook and cranny of the pan using a pastry brush. Substitutions: We've only made this cake using 7 Up, but I believe Sprite would also work well. Bottled lemon juice can be used in place of fresh, as well.
Nutrition Information:
Serving: 1slice| Calories: 591kcal (30%)| Carbohydrates: 87g (29%)| Protein: 6g (12%)| Fat: 25g (38%)| Saturated Fat: 15g (94%)| Polyunsaturated Fat: 1g| Monounsaturated Fat: 7g| Trans Fat: 1g| Cholesterol: 139mg (46%)| Sodium: 235mg (10%)| Potassium: 75mg (2%)| Fiber: 1g (4%)| Sugar: 62g (69%)| Vitamin A: 822IU (16%)| Vitamin C: 1mg (1%)| Calcium: 24mg (2%)| Iron: 2mg (11%)