October 12, 2016
Barbecue Chicken Rice Skillet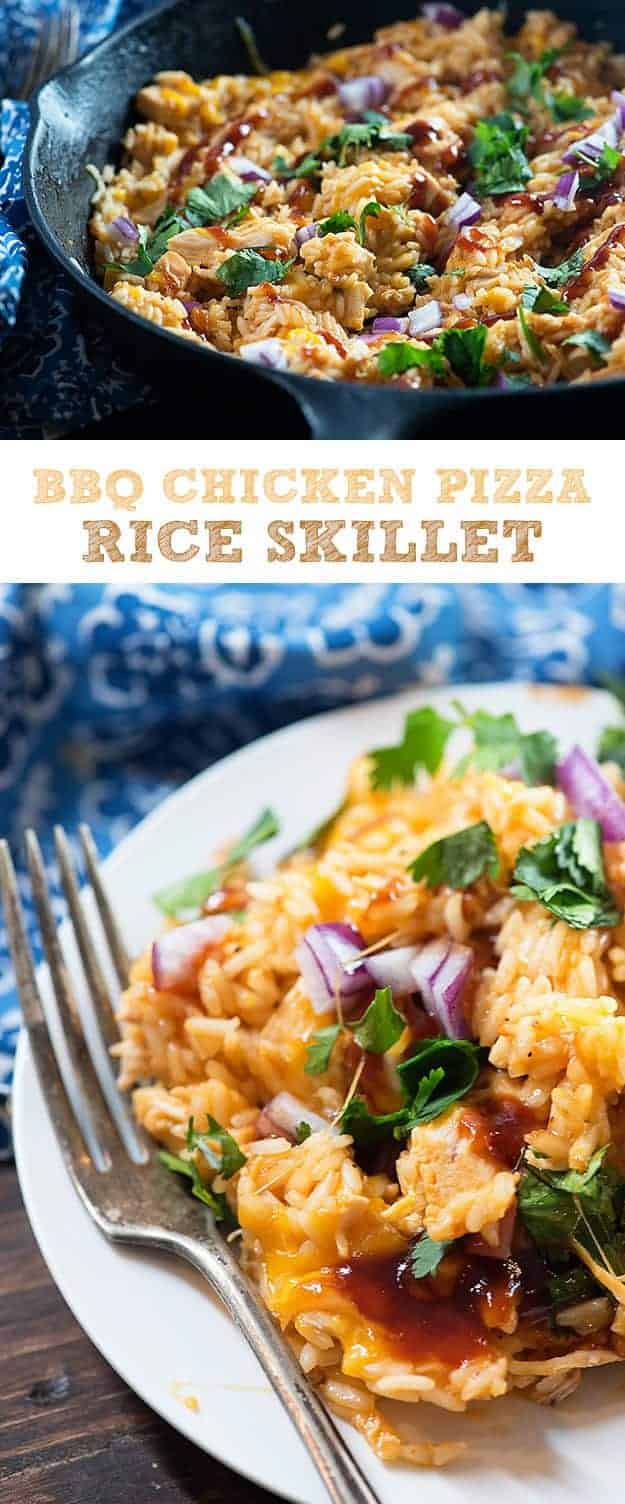 I'm not sure what's going on with me lately, but I'm somewhat obsessed with one dish dinners.
Is it the clean up? Is it the fact that they tend to be ready in less than 30 minutes? Is it just because I always include cheese and therefore the food is always delicious?
Who knows!
The other day I was really craving some BBQ Chicken Pizza. Usually we're a pepperoni household. I have kids. Kids like pepperoni.
Every now and then, though, I like to get creative with my pizza. Like this Pulled Pork Macaroni and Cheese Pizza. Or my Mexican Chicken Flatbread. Those are some good pizzas. (Flatbread is pizza with another name in my book.)

I knew that my kids would never go for a traditional barbecue chicken pizza. No way, no how, not happening. So, I got all tricksy and turned pizza into a skillet dinner using rice. I'm so smart sometimes.
This recipe comes together super quick and easy. You just toss everything into a skillet, give it a stir, cover, and cook. When you come back, it's total rice perfection. Sprinkle in some cheese, drizzle with more barbecue sauce, and top with red onion and cilantro. Check out the video below to see just how easy it really is!
This is one skillet dinner that I can not get enough of!
I served this with a side salad and it was a total hit with me and the kids.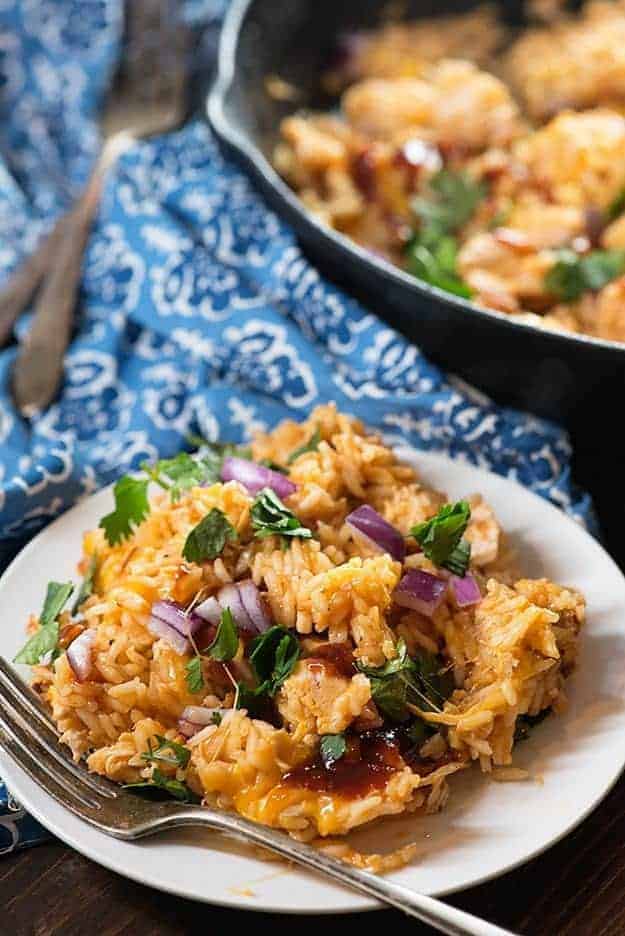 Barbecue Chicken Rice Skillet
Ingredients:
2 cups diced cooked chicken
2 cups chicken broth
1 cup rice
1/3 cup barbecue sauce, divided
1/2 cup grated cheddar
2 tablespoons diced red onion
2 tablespoons diced cilantro
Directions:
Heat large skillet over medium heat.
Add chicken, broth, rice, and 1/4 cup barbecue sauce to skillet. Bring to a boil, cover, and cook on low for 20 minutes or liquid has been absorbed and rice is cooked through.
Remove lid from pan and stir in cheese.
Drizzle remaining barbecue sauce over the top and sprinkle on onion and cilantro. Serve immediately.
Share this: