June 28, 2017
Low Carb Frosty Protein Shake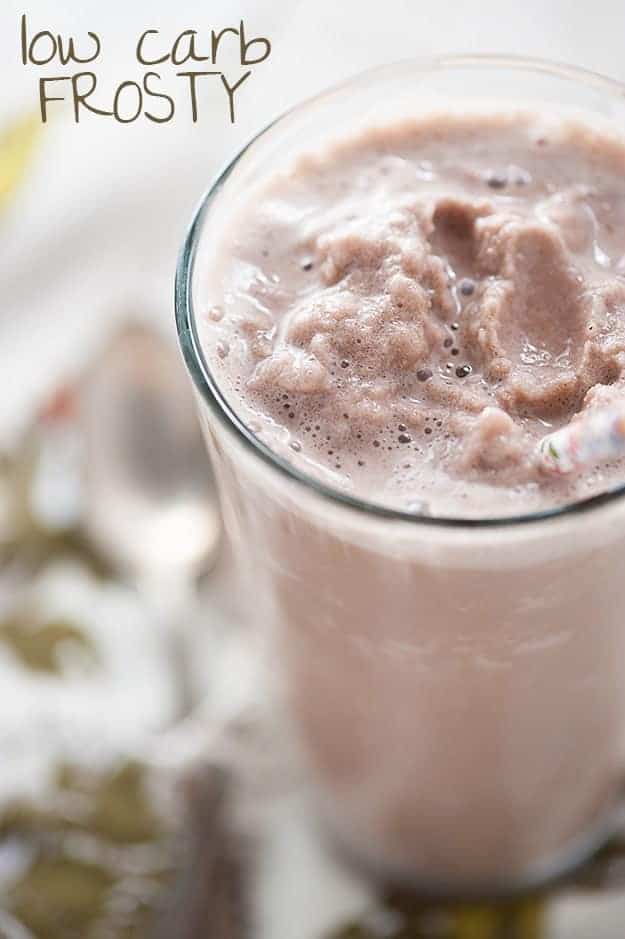 You guyssssss. I did something ridiculous.
I'm doing this low carb diet, right? Yes. You probably knew that, even though most of the recipes I share here are very much not low carb! This blog didn't start out as a low carb blog and I have no intentions of turning it into one. So, my promise has always been that I would never share a low carb recipe here unless even carb lovers would enjoy it. Like, for example, my cauliflower salad or my bacon cheeseburger salad!
Aaaaaand so that's what I'm doing now.
I made a protein shake taste like a frosty and I don't know how it happened, but it's magical and it makes me happy. Even my kids ask to drink these things for snacks, which is probably not a great idea since it has espresso in it. Heh.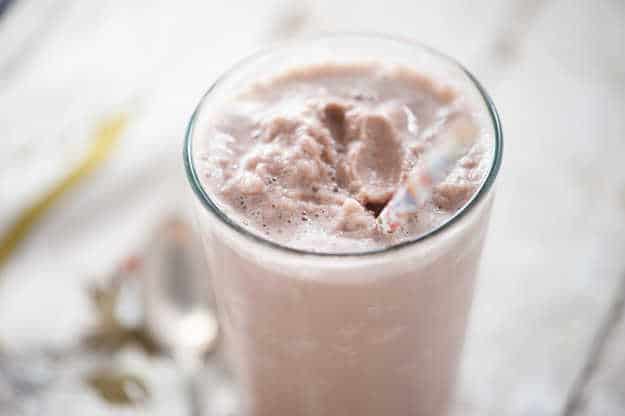 So, I want to be very clear and not oversell this shake – it's not ice cream. It will never be ice cream. It is not an exact Frosty copycat recipe and it was never meant to be. In fact, when I made this, I had no idea it was going to taste like a Frosty. I was more trying to create a mocha frappe recipe. I'm all about the drive thru shakes and drinks, apparently.
But, this absolutely does taste like a Frosty! It's got that malted milk thing going on that I love and it's not overly chocolate. It does melt really quickly, because it's blended with ice and not actually frozen. Although, my mama tells me that you can pop these in the freezer and it comes out even more like ice cream! I haven't tried it myself though.
So, anyway, I've been drinking these shakes for lunch. I love them because the protein powder fills you up and keeps you full and the espresso gives you a little burst of energy. Plus, they're sweet, like you're eating something sinful, which is always satisfying.
I make these in my Blendtec blender and I use this protein powder. This is my preferred brand of Stevia.  
My shake clocks in at 23 grams of fat, 360 calories, and 25 grams of protein. With just 4 net carbs, it's perfect for my keto diet. Your exact numbers will be different depending on the brands of products you use, of course.
Low Carb Frosty
Ingredients:
2 cups ice
3/4 cup unsweetened almond milk
1/4 cup heavy cream
1 scoop chocolate protein powder
1 tablespoon cocoa powder
1 teaspoon instant espresso powder, dissolved in 2 tablespoon hot water
1/8 teaspoon liquid stevia
Directions:
Add everything to a blender and process until smooth. Drink immediately or freezer for later.
This post contains affiliate links.
Share this: