This Vodka Collins recipe couldn't be simpler to make and it's so refreshing on a hot day!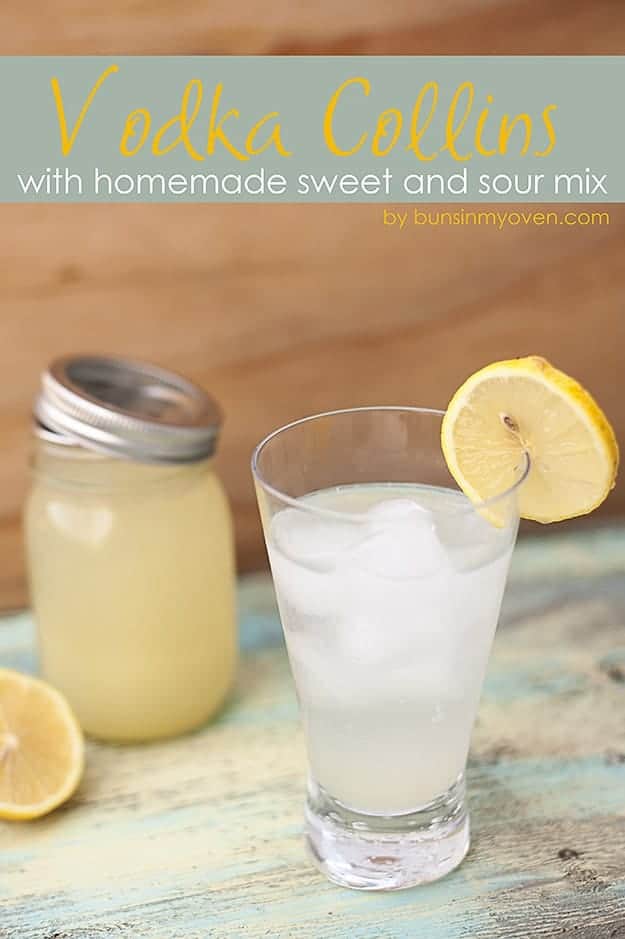 Oh, hiiiiiii!
How are you today? Me? I'm great. I've just discovered my most favoritest drink recipe in all the land.
How many of them did I drink, you ask?
Well, how many do you think is too many? Because I drank one less than that.
This Vodka Collins is my new go to cocktail!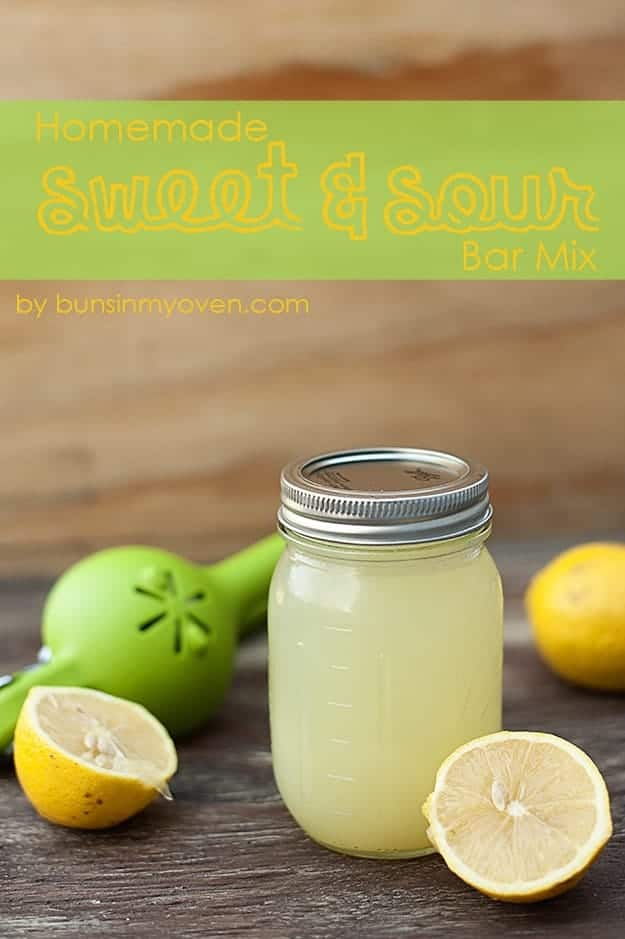 I've been making Vodka Collins with my homemade sweet and sour mix, which FYI, is divine. It's fresh and tasty and doesn't have any weird stuff like the neon yellow stuff from the liquor store bottle. Of course, don't let it stop you if all you have around is store bought sweet and sour mix.
This vodka collins tastes great either way!
This is super refreshing for a summer cocktail, but I drink these all year round.
Give these a try and let me know what you think! I bet you'll find yourself a new favorite drink recipe, too!
Vodka Collins Recipe:
Vodka Collins
This Vodka Collins recipe couldn't be simpler to make!
Prep2 minutes
Cook2 minutes
Total4 minutes
Instructions
Pour the vodka into a glass with ice cubes. Add the sweet and sour mix. Add club soda to your taste, about 5 ounces. Add a splash of grenadine, if you like that sort of thing.

Stir and enjoy!
Nutrition Information:
Serving: 1| Calories: 135kcal (7%)| Carbohydrates: 9g (3%)| Sodium: 30mg (1%)| Sugar: 9g (10%)