These Parsnip fries are roasted up with sweet honey and spicy rosemary. Thanks to the Silpat Entremet, they're so easy you'll be making them once a week! I received the Silpat Entremet for review as well as was compensated for my time developing this recipe. As always, all opinions are my own.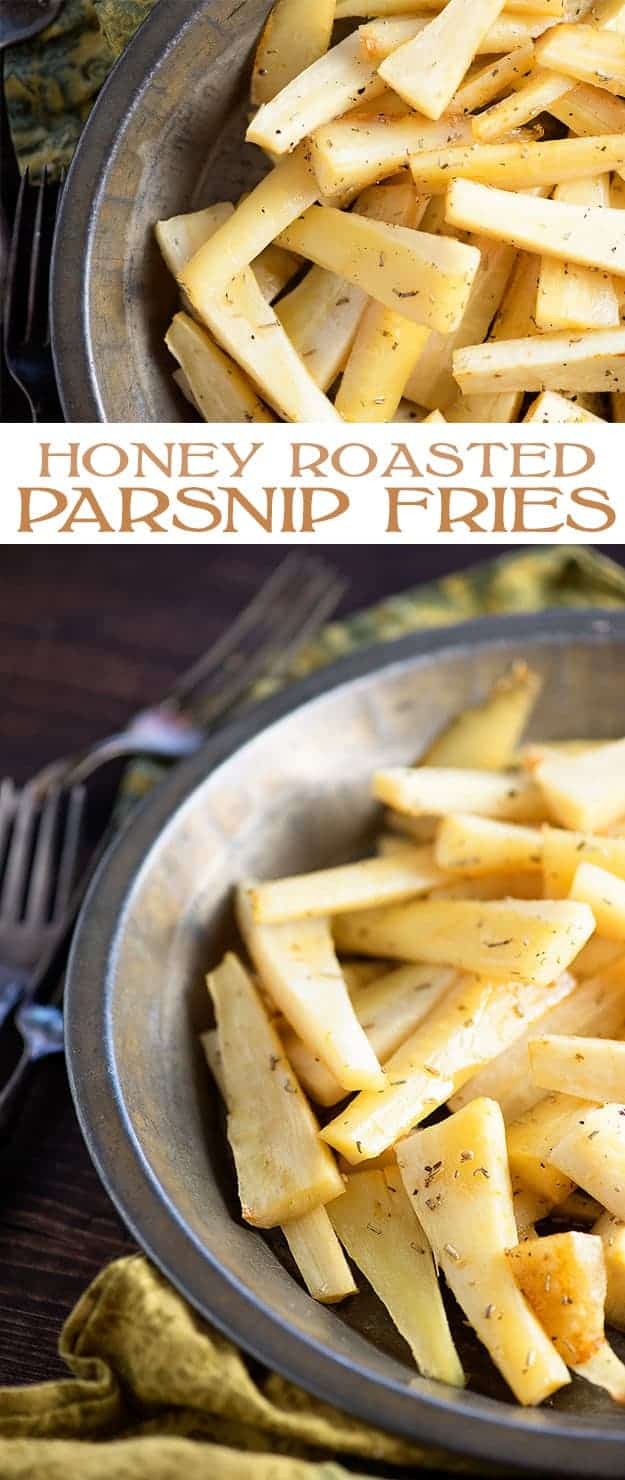 I busted out the parsnips, you guys.
I'm not going to lie. My kids were scared.
"What's wrong with that carrot?" the oldest asked.
"Why is that potato shaped that way?" the youngest wondered.
Yeah. I'm the mom who has apparently never introduced my children to the mighty parsnip. I mean, ok, I'm not the world's biggest vegetable lover, but we do still eat them every day. (We're counting French fries as vegetables, right? Then yeah. Totally every day.)

So, I decided that the best way to introduce the kids to parsnips was to cut them up like French fries, toss them in some honey, and roast them in a hot oven. Honey roasted anything is going to be a hit with my people, especially when it's French fry-shaped and colored. Even oddly shaped carrot potato things. Fact.
Now, I roast vegetables all the live long day. It's definitely my preferred vegetable cooking method – see my honey roasted sweet potatoes or my maple glazed carrots. And these cheesy bacon ranch potatoes. Oh my!
The thing is, it doesn't matter how well I cover my pan in foil. Something leaks through and leaves a disaster on my pan and I'm left hating my hating life.
Sooooo, when Silpat reached out and asked if we could work together on a sponsored post for the Silpat Entremet, I thought I'd give the Entremet a try at roasting. Maybe it would make clean up easier. Maybe it would make me not hate life.
And the results are in and I'm actually really happy with the Silpat Entremet. It roasted my parsnips just beautifully and when I was done I just grabbed a damp cloth and wiped her down. Nothing stuck, nothing was baked on, nothing was making me cry.
My only complaint is storage. The baking sheet is really flimsy and it's not supposed to be stored folded or bent, so you really have to store it flat. It's not a super big deal, but something to consider.
Next time, I think I'll make this pumpkin snickerdoodle snack cake in the Entremet. I can just imagine how easily it will slide right out of the pan. Perfection!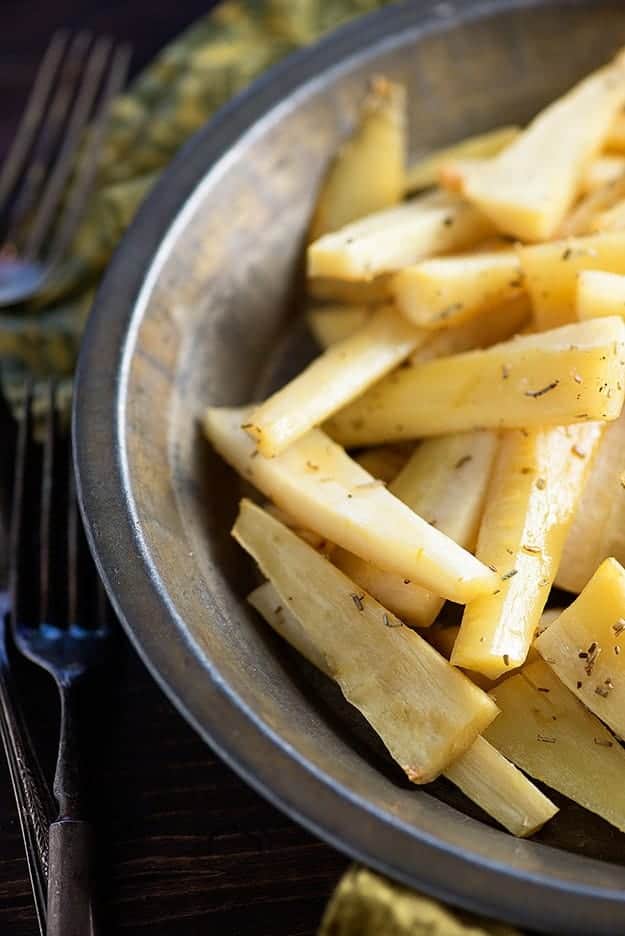 This Parsnip Fries recipe first appeared on Food Fanatic.