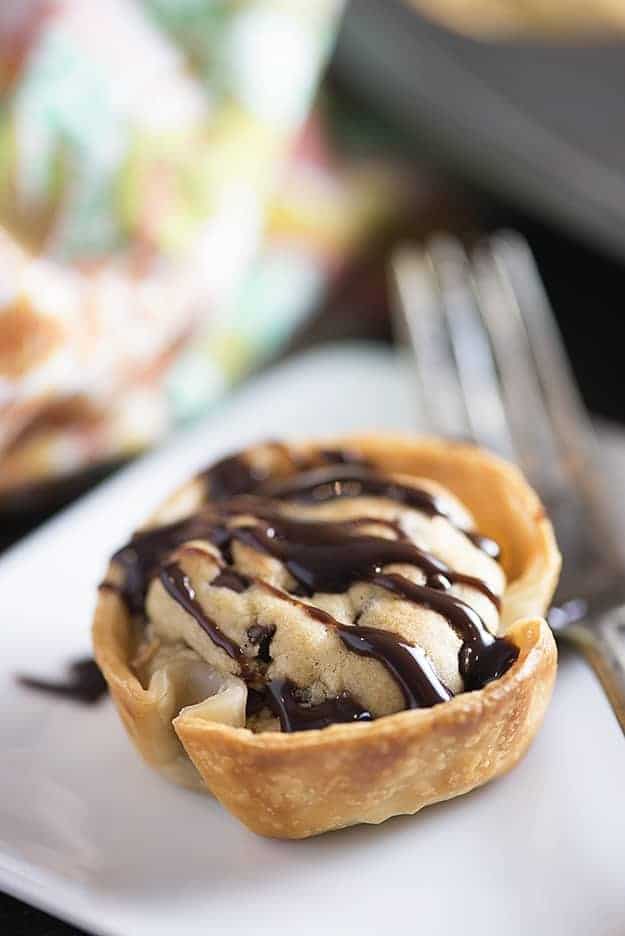 Well, you guys. Apparently I'm old now.
My son is starting college courses in just a couple of weeks. I don't know how this happened.
I mean, I just gave birth to that little nugget a few weeks ago, you know? And now he's taking college placement tests, meeting with advisors, and LEAVING ME.
So, okay, fine. He's actually not really leaving. The kid is only 16 years old and will be a junior in high school this year. We homeschool and have a ton of flexibility with our education plans, so he's taking some college courses while he finishes up high school. Our goal is for him to graduate high school with an Associate's degree, but I'm not sure if we'll make it or not. He's only allowed to take 7 credit hours a semester, so without a lot of minimesters and summer courses, he probably won't quite get there.
But he'll definitely have a big head start and that's super awesome.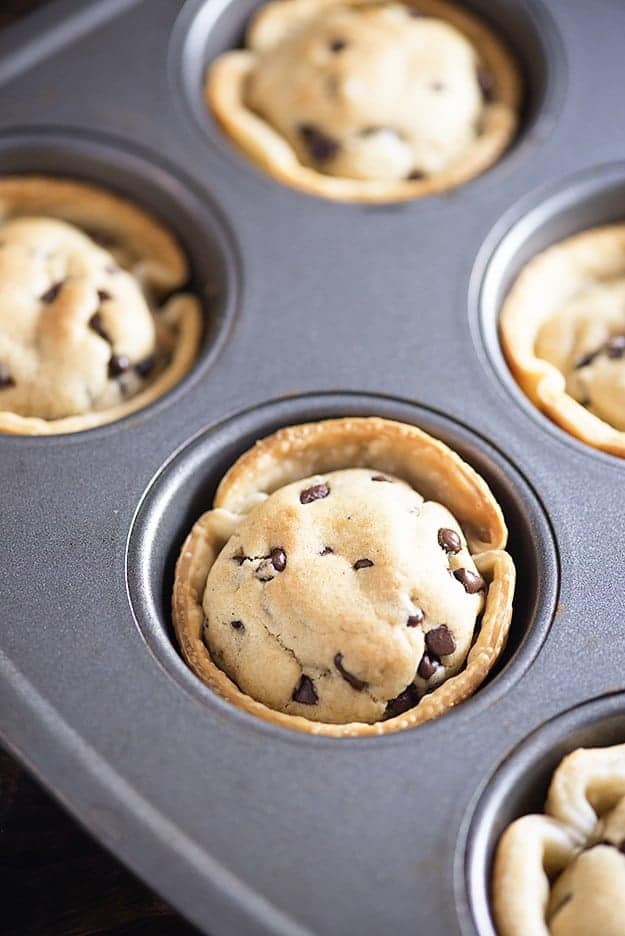 Quick mom brag: When we met with his advisor last week, she looked at his reading score from his ACT and said "Oh, we don't usually see test scores in this range. Well done." Then she recommended he test out of English 110 and skip straight to 111. I kind of feel like I've raised a genius right now. Pretty proud of that kid.
Anyway, that's enough bragging. Let's talk about how we celebrated all this good stuff going on!
With cookies. And pie. Turned into cookie pie. Because, hey, why not, right?
These little pies are super easy and they are so fun. I love the way the pie crust balances out the sweetness of the cookie dough. It makes it a bit less rich so you're able to eat two instead of one. 😉
Drizzle these guys with some chocolate syrup and you're good to go!
I used my recipe for perfect chocolate chip cookies in these and just swapped in some mini chocolate chips. You'll have a bit of dough left over. It freezes beautifully, so just pop the dough in a freezer bag for the next time you have a cookie craving. Or bake 'em up immediately. Whatever.
Mini Chocolate Chip Cookie Pies
These sweet little pies are a mash up of two of my favorites - pie and cookies!
Prep15 minutes
Cook15 minutes
Total30 minutes
Instructions
Preheat oven to 375 degrees.

Prepare cookie dough as directed, substituting mini chocolate chips for the regular chocolate chips.

Roll cookie dough into 18 small cookie balls.

Roll out pie crust and use a 3 inch diameter round cookie cutter to cut circles from the dough. Re-roll the dough as needed to end up with 12 circles.

Place the pie crust in a muffin tin. Place a ball of cookie dough in each crust.

Bake for 15 minutes or until crust is golden and cookie dough is mostly cooked through, though still slightly gooey.

Drizzle with chocolate syrup before serving.

Place remaining 6 cookie dough balls in a freezer safe bag to save for baking another day, or bake immediately at 350 degrees for 10 minutes.
Nutrition Information:
Serving: 1pie| Calories: 335kcal (17%)| Carbohydrates: 54g (18%)| Fat: 16g (25%)| Saturated Fat: 1g (6%)| Sodium: 57mg (2%)| Potassium: 13mg| Calcium: 3mg| Iron: 0.4mg (2%)