This melty, cheesy dip is loaded with ham and caramelized onions for a snack that you don't want to miss!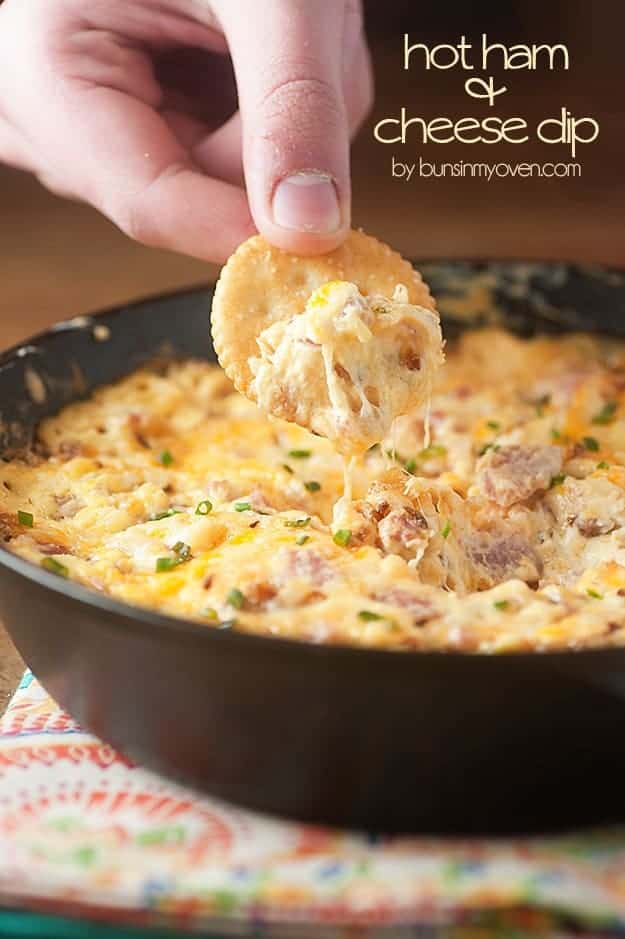 We've talked before about how I just really do not think that ham is a twice a year affair.
All of you people with your Easter hams and Christmas hams are just wrong. I love you, but you're wrong.
Ham is glorious and it should be eaten whenever one is in the mood! They're so easy, too. I mean, unwrap, pop it in the oven, and you're going to have a crazy delicious dinner! So, that's my PSA of the day. Eat mo' ham.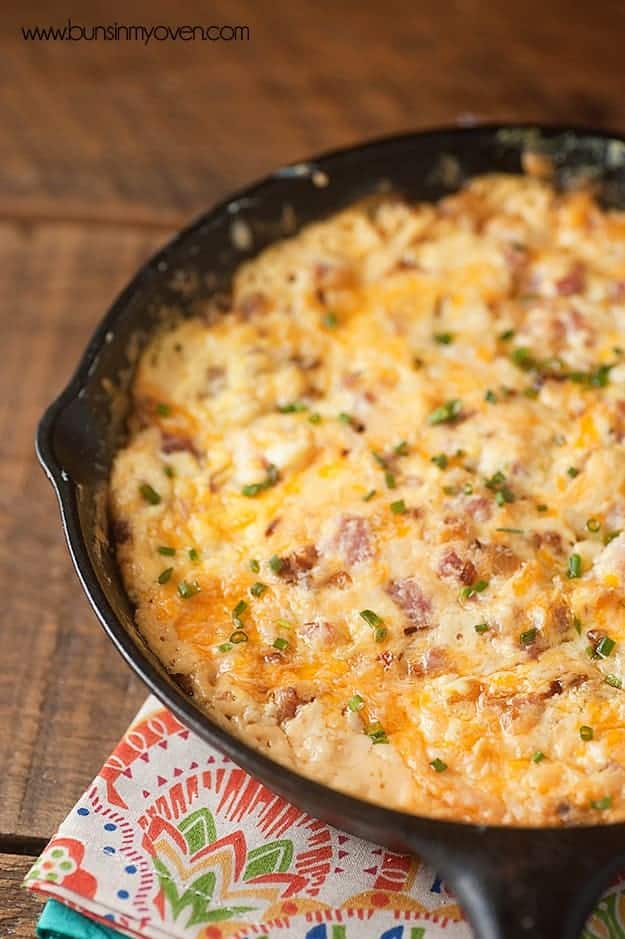 Of course, this time of year, you probably have leftover ham hanging around. Which means that maaaaaybe you're looking for a way to use it up?

Personally, I eat most of my leftover ham straight from the fridge. A cold slice of ham makes a pretty fabulous snack, am I right? But, fine, whatever! Let me show you a ridiculous way to put that leftover ham to use. It involves copious amounts of cheese and sauteed onions, so you know it's going to be a winner!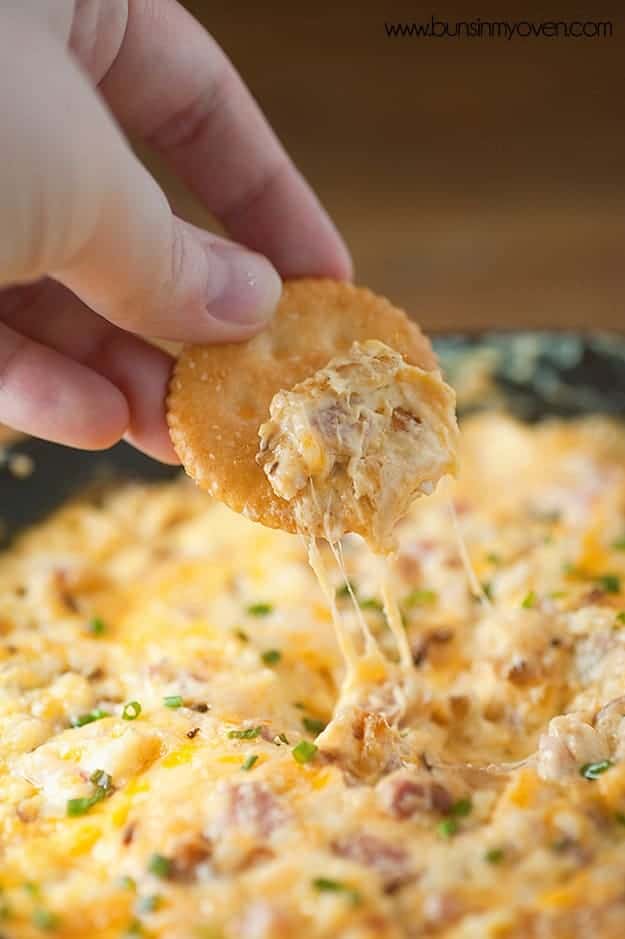 Dip is my favorite food group, and it's perfect for holiday weekends! You've got family in from out of town, they're feeling munchy, and you have a bunch of leftover ham. Make this dip! It will knock their cheese-lovin' socks off! I mean, who doesn't love a good hot ham and cheese sandwich? This is that, but better!
You can omit the onions if they aren't your thing, but I love them on my hot ham and cheese sandwiches, so I worked them into this dip. Hope y'all enjoy!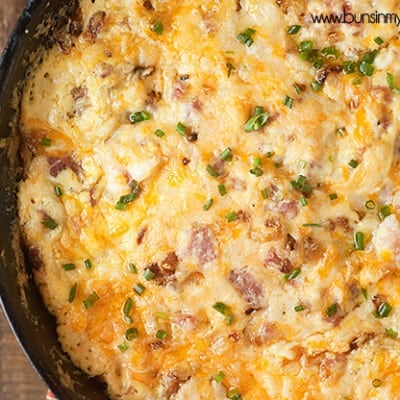 Hot Ham and Cheese Dip
This melty, cheesy dip is loaded with ham and caramelized onions for a snack that you don't want to miss!

Prep5 minutes
Cook30 minutes
Total35 minutes
Ingredients
1/2 onion finely diced
2 tablespoons butter
1-1/2 cups diced ham
8 ounces cream cheese
1 cup shredded Swiss cheese
1/2 cup shredded cheddar cheese
1/2 cup shredded Provolone cheese
2 teaspoons chives
Instructions
Melt the butter in a medium skillet over medium heat. Stir in the onions and continue cooking, stirring occasionally, until onions are soft and golden.

Add the cream cheese to the skillet and stir until very soft and beginning to melt.

Add the remaining ingredients and, with the heat still on low, continue stirring until everything is well combined.

Pour into an 8x8 baking dish (or leave in your skillet if it's oven proof) and bake in a preheated 350 degree oven for 20 minutes or until the cheese has fully melted.

Serve with crackers, chips, or small slices of bread.
Nutrition Information:
Calories: 160kcal (8%)| Carbohydrates: 1g| Protein: 7g (14%)| Fat: 14g (22%)| Saturated Fat: 8g (50%)| Cholesterol: 45mg (15%)| Sodium: 234mg (10%)| Potassium: 51mg (1%)| Sugar: 1g (1%)| Vitamin A: 490IU (10%)| Vitamin C: 0.4mg| Calcium: 166mg (17%)| Iron: 0.2mg (1%)
More ham recipes, from me to you!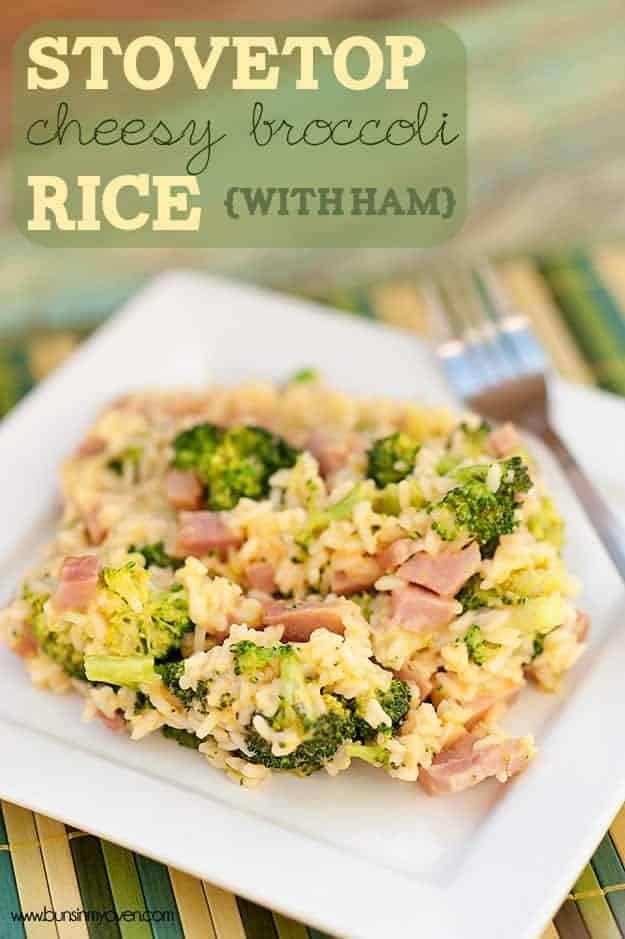 Stovetop Cheesy Broccoli Rice with Ham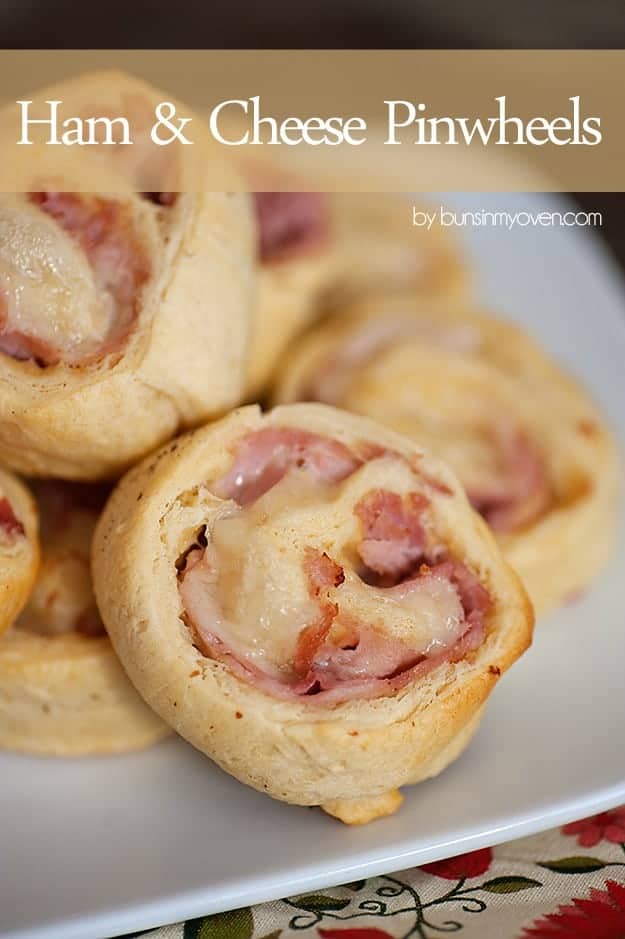 Ham and Cheese Pinwheels (this recipe calls for deli sliced ham, but you can finely dice it or just slice it as thin as possible!)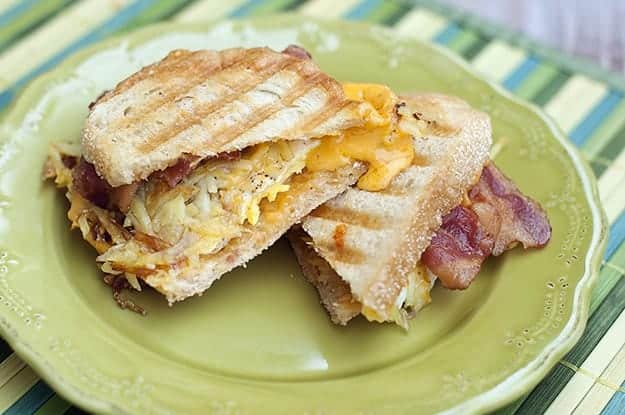 Breakfast Panini (replace the bacon with ham!)