June 6, 2016
Raspberry Vodka Lemonade
I doctored up my Vodka Collins with a raspberry lemonade twist! This is one of my favorite vodka cocktail recipes and it's one of those fruity alcoholic drinks that are perfect for sipping by the pool!
You guys know that we had an inground pool put in this year, right? I mean, all I do is alternate between taking photographs of the pool, laying by the pool, and floating around the pool. I'm pretty sure you knew we got a pool. 😉
Now, I love a big glass of iced tea out by the pool as much as the next girl, but let's get real. Sometimes you just really need some raspberry lemonade to spice life up. And sometimes you marry that lemonade with a vodka collins to create an amazing fruity alcoholic drink that you will want to sip on all day long!
That's what I did here. You're going to love this recipe.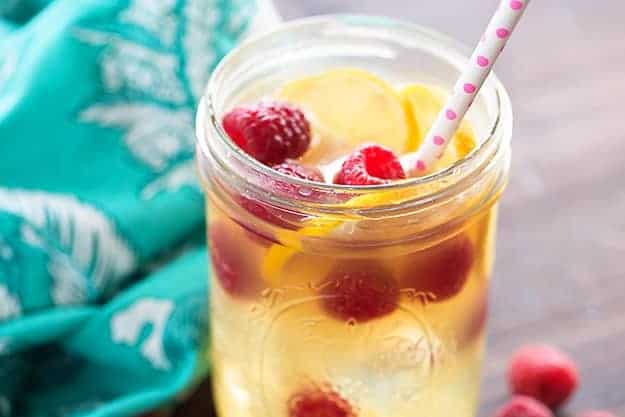 It's like a fizzy lemonade, made with a mix of club soda and sweet and sour. I love to use my homemade sweet and sour  mix recipe in this. It's perfection. If you don't want to take the time to make your own, store bought works just fine. I go heavy on the sweet and sour and light on the club soda to keep it more like a traditional lemonade, but I love the fizzy little bubbles in this. Makes it so refreshing!
The addition of raspberries just speaks to me, because, well…raspberries. They're my favorite fruit, by far.
Now, I insist that all of you over-21-ers pour yourself a glass of this raspberry vodka lemonade, head out back, and enjoy the hot summer weather. It's glorious out there this time of year.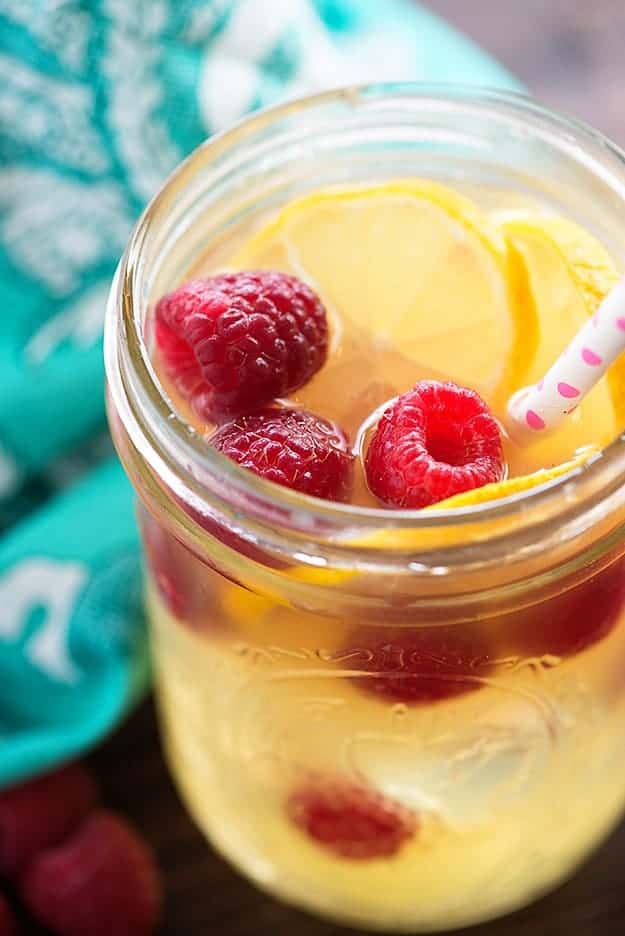 Raspberry Vodka Lemonade
Ingredients:
4 ounces sweet and sour mix
2 ounces vodka
2 ounces club soda
1/4 cup raspberries, plus more for garnish
lemon slices
Directions:
Add all ingredients to a cocktail shaker with ice and shake vigorously.
Strain into a glass with ice and garnish with extra raspberries and lemon slices.
Share this: