December 17, 2014
Graham Cracker Cookies
These graham cracker cookies are positively loaded with crushed graham crackers giving them an amazing taste with a soft and chewy texture!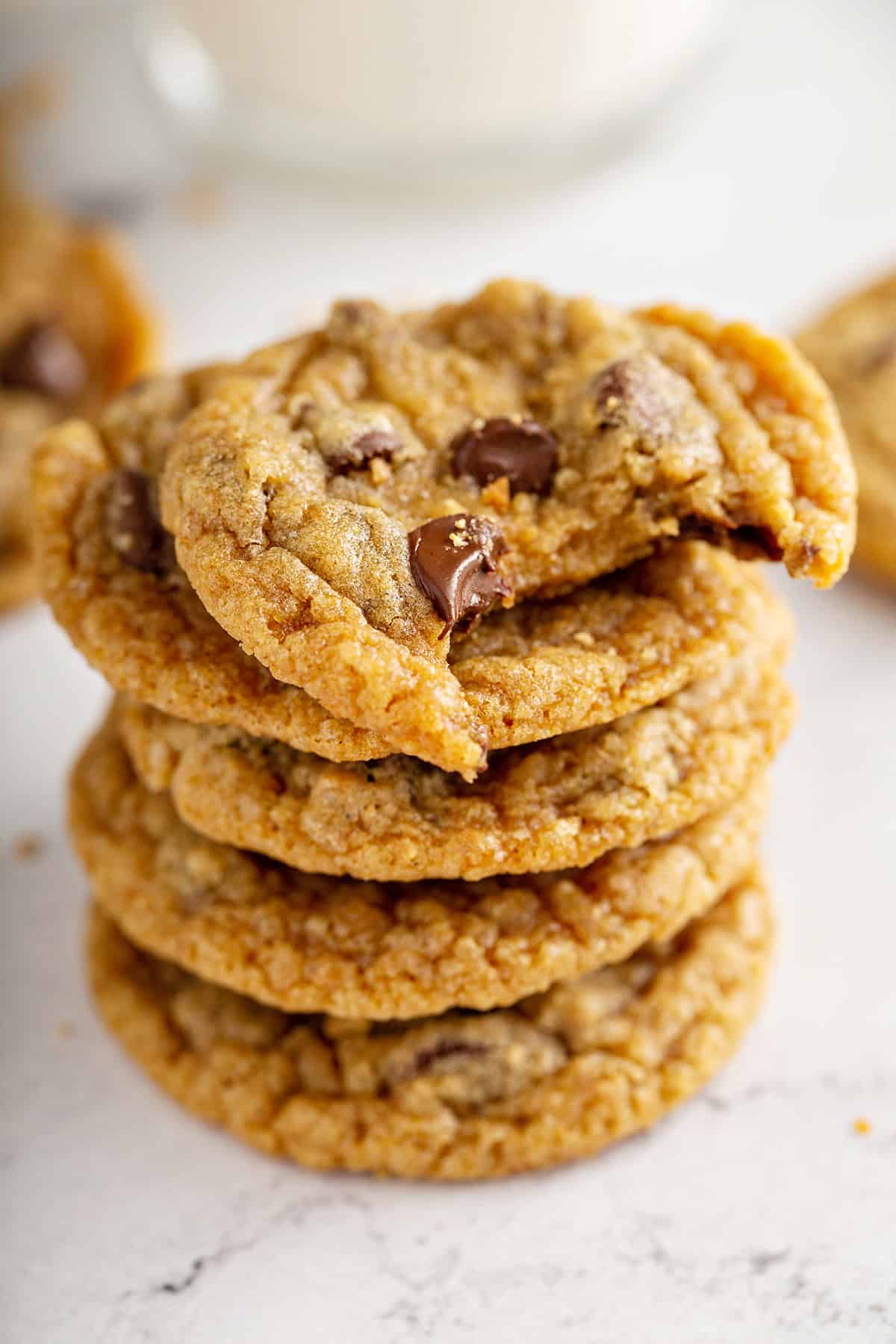 My mama is always asking me how I come up with ideas for new recipes. And I'm all, I dunno, I guess I'm just magic?
Unfortunately, that's a lie. I don't have one magical bone in my body, which I think is crap. Why does Harry Potter get to have all the fun? Not fair, if you ask me.
Anyway, the other day I was in the mood to bake. I've also been running seriously low on blog recipes with the move and holidays both happening right around the same time. I basically took 4 weeks off of blog cooking and that's kind of insane.
So, there I was standing in the pantry, feeling like I needed a cookie. Then I saw the oats and thought, hey, I'll make some oatmeal chocolate chip cookies. Then I saw the graham crackers and I thought, nope. Forget the oats. I'm grinding up some graham crackers and turning them into cookies. A cracker cookie! A delicious, chocolate filled graham cracker cookie that makes me weep with joy.
So, that's how these happened. Now you know.
The texture is a bit different from your average cookie and the flavor really does shout graham crackers if you ask me. The melty chocolate chips are optional, except not, because chocolate. 
Just wait until you see what I do to this cookie base next time. I have grand plans. Oh, do I have grand plans. UPDATED: I turned these into s'mores cookies!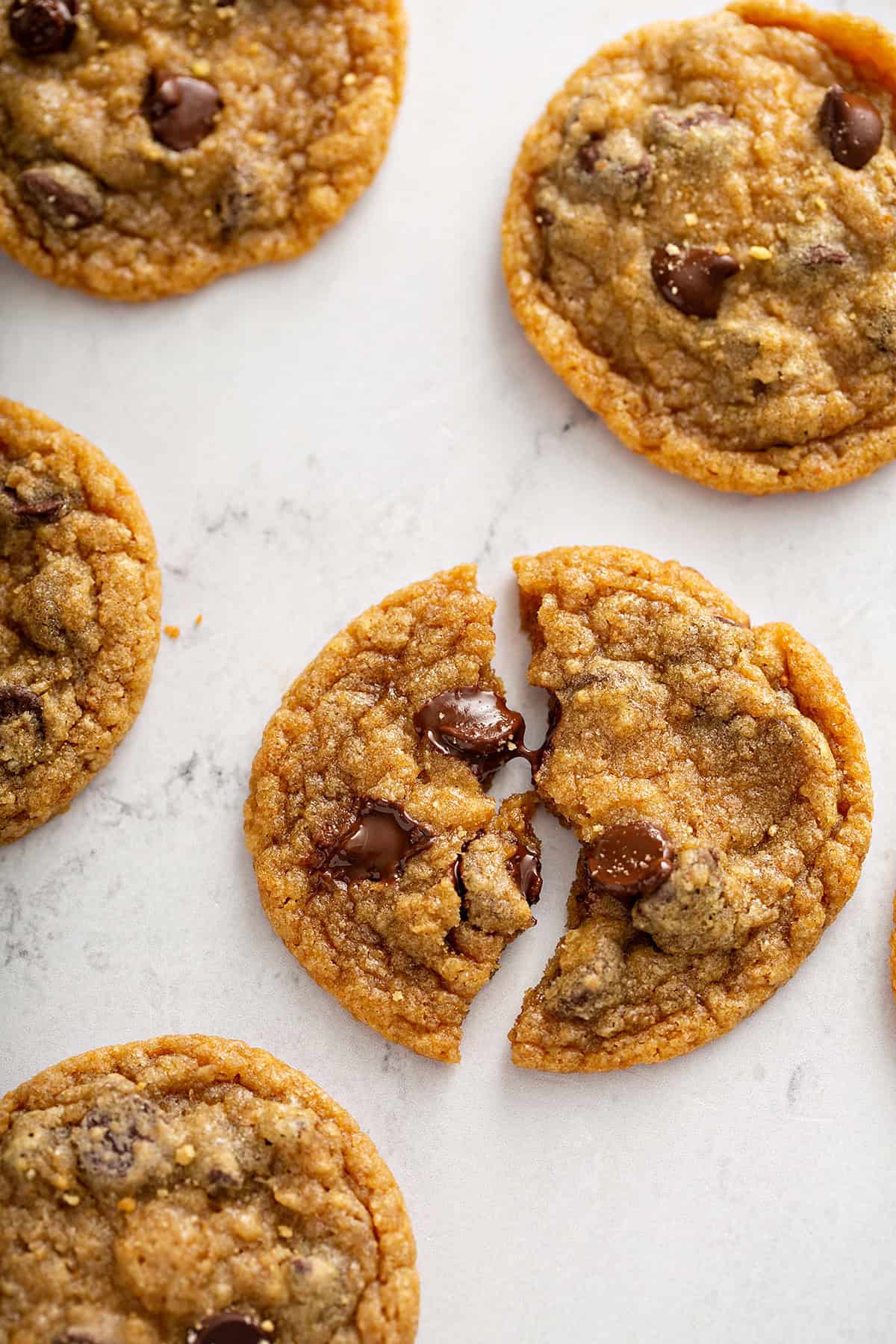 Chocolate Chip Graham Cracker Cookies
Ingredients:
1/2 cup (1 stick) butter, room temperature
1 cup brown sugar
2 teaspoons vanilla
1 egg
1 1/2 cups graham cracker crumbs
3/4 cup all purpose flour
1/2 teaspoon baking soda
1/4 teaspoon salt
1 cup chocolate chips
Directions:
Preheat oven to 350 degres.
In the bowl of a stand mixer, cream together the butter and sugar until creamy.
Beat in the vanilla and egg until well combined.
In a medium bowl, combine the graham cracker crumbs, flour, baking soda, and salt. Gradually add to the butter mixture until just combined.
Stir in the chocolate chips.
Using a medium cookie scoop, drop balls of dough onto a parchment lined baking sheet. Bake for 7 minutes. Cookies will look slightly underdone, but should set up nicely as they cool.
Share this: