These brioche buns are seriously amazing!

It was around 9pm the other night when I decided to make these Sugar & Spice Brioche Buns for breakfast the next morning.
From that point on the evening was fraught with peril.
I had to unearth the bread flour from the depths of my pantry and nearly met my doom in a canned food pile-up.
There was a serious moment of panic when I thought I didn't have enough butter (this stuff uses A LOT of butter – no wonder it's so tasty!), but at the last moment I found a spare stick hiding behind the egg carton. Don't ask what else I found in the deep recesses of my fridge.
I started mixing the dough and couldn't figure out why it wasn't coming together. It was so dry and crumbly and sad looking. Finally I realized that I had forgotten to add the water.
All of that was nothing compared to the smell, though.
The hot, burny smell coming from my beloved stand mixer. I called down the stairs to the man cave family room and asked my husband for his honest opinion:
"If my mixer smells like fire should I stop mixing things?"
His reply was something along the lines of "Uh, yeah. Duh."
I made him come and smell it for himself just in case maybe he thought it wasn't too terribly burny smelling and things would be okay.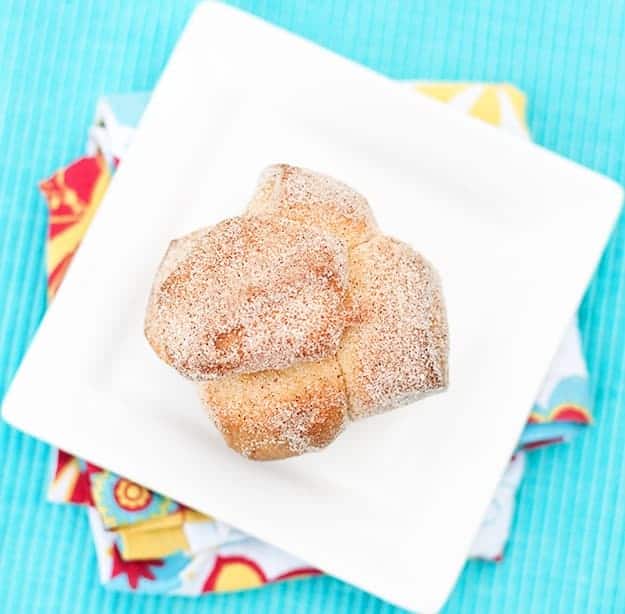 Instead he came up the stairs, screw driver in hand, ready for battle. I cried as he removed screws from my most trusted kitchen appliance.
It was touch and go there for awhile. I even took a moment to contemplate "Green or White?" for the hypothetical new mixer I was probably going to be purchasing.
It was touch and go for the husband too after I busted out the manual and learned that a hot smell and touch is normal. Sure, I'd never noticed that before, but the manual said it was fine and here the husband had taken the dang thing apart and was struggling to get it back together again.
I may have shouted.
Luckily, thankfully, happily, he managed to get it running again and I resumed mixing the dough.
Everyone needs adventure in their lives. It keeps things interesting, right? So, basically what I'm saying is, get in the kitchen, have your own adventure with these delicious, buttery, perfectly sweetened, tender brioche buns, and report back to me.
Don't be intimidated by the looooong recipe and instructions. You basically dump everything in your stand mixer (and you really must have a stand mixer for this recipe) and let it go. There is a lot of proofing time, but not too much hands on time.
Sugar & Spice Brioche Buns
There are a lot of steps to this recipe, but it's really not too difficult and the end result is so worth it!
Prep30 minutes
Cook45 minutes
Total1 hour 15 minutes
Ingredients
For the brioche dough:
2 1/4 cups unbleached all-purpose flour
2 1/4 cups bread flour
3 1/4 teaspoons active dry yeast
9 tablespoons sugar
1 tablespoon kosher salt
1/2 cup cold water
5 eggs
14 tablespoons unsalted butter
For the Sugar & Spice mixture:
1 cup sugar
1 teaspoon ground cinnamon
1/2 teaspoon ground ginger
1/2 teaspoon nutmeg
1/4 teaspoon cloves
1/4 teaspoon kosher salt
1/2 cup butter, melted
Instructions
In a stand mixer fitted with the dough hook, combine everything but the butter. Beat on low speed for 3 or 4 minutes, or until everything has come together. Stop the mixer as needed to scrape the sides and bottom of the bowl to be sure that all of the flour is incorporated. Once the dough comes together, continue mixing on low for another 3 or 4 minutes. The dough will be very stiff and dry.

On low speed, dd the butter one piece at a time. Mix well after each addition until it disappears into the dough. Continue mixing the dough on low speed for 10 minutes, stopping occasionally to scrape down the bowl. It is important that all the butter is mixed thoroughly into the dough. You may need to stop the mixer and use your hands to help mix in the butter.

Once the butter is completely incorporated turn up the speed to medium and beat for another 15 minutes or until the dough becomes sticky, soft, and shiny. It will look shaggy at first, but it does eventually turn smooth and silky. Turn the speed to medium-high and beat for one minute.

Test the dough by pulling at it. It should stretch a bit and have a little give. If it seems wet and loose or more like a batter than a dough, add a few tablespoons of flour and mix until it comes together. If it breaks off into pieces when you pull at it, continue to mix on medium speed for another couple of minutes or until it develops more strenght. It is ready when you can gather it all together and pick it up in one piece.

Place the dough in an oiled bowl and cover it with plastic wrap, pressing the wrap directly onto the dough. Let proof in the refrigerator for 6 hours or overnight. At this point you can freeze the dough for up to 1 week.

Remove dough from the refrigerator.

Line 20 muffin tin cups with paper liners or butter and flour them.

Cut dough in half. On a floured work surface, press or roll half the dough into a rectangle about 10 by 15 inches. It will have the consistency of cold play-doh and should be easy to work with. Using a bench scraper, chef's knife, or pizza cutter, cut the rectangle into 10 equal strips, each about 1 by 5 inches. Cut each strip into 5 1-inch squares. Repeat with second half of dough. You should have 100 1-inch squares of dough.

Place 5 squares of dough in each muffin cup. Cover loosely with plastic wrap and place in a warm spot to proof for about 1 1/2 hours.

Preheat the oven to 350 degrees.

Bake for 35 to 45 minutes or until golden brown. Cool the buns in the pan on a wire rack until cool enough to handle, about 5 to 10 minutes.

In a small bowl, mix together the sugar, cinnamon, ginger, nutmeg, cloves, and salt.

Brush the tops of the buns with melted butter and roll each bun the sugar mixture to coat.

The buns are best served warm or within 4 hours of baking. The can be stored in an air-tight container for up to 1 day and then warmed in a 300 degree oven for 5 minutes before serving.
Nutrition Information:
Serving: 1bun| Calories: 295kcal (15%)| Carbohydrates: 37g (12%)| Protein: 5g (10%)| Fat: 14g (22%)| Saturated Fat: 8g (50%)| Cholesterol: 74mg (25%)| Sodium: 436mg (19%)| Potassium: 65mg (2%)| Fiber: 1g (4%)| Sugar: 15g (17%)| Vitamin A: 445IU (9%)| Calcium: 16mg (2%)| Iron: 1mg (6%)

recipe from Flour