This Ranch Cheddar Chicken is the best baked chicken recipe I've ever had! It's so moist and has a ton of flavor!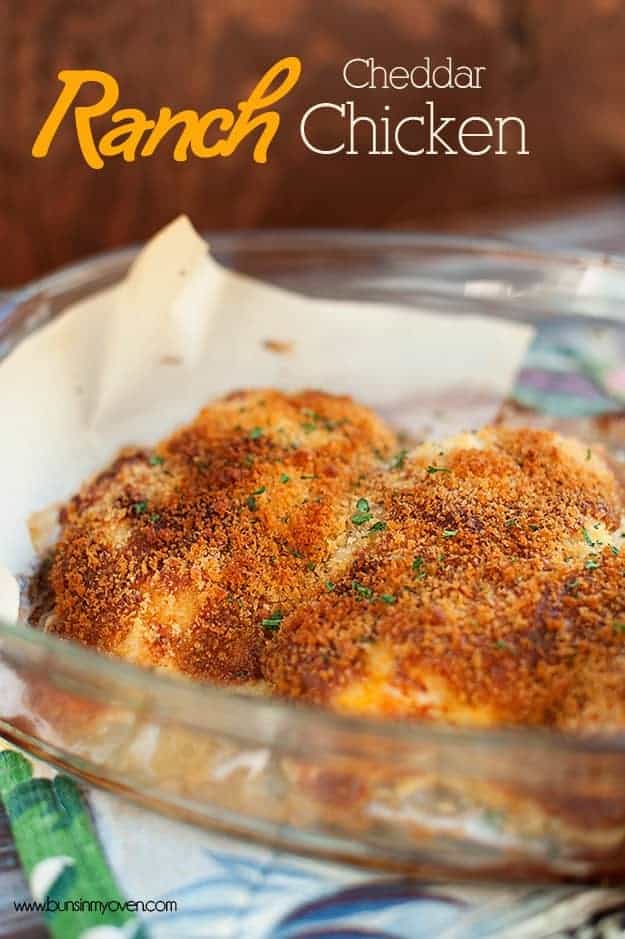 My husband gets grumpy when he goes too long without red meat. He can be such a baby sometimes.
"Whyyyyyy are we eating chicken agaaaaaaaaain?"
It's just not attractive for a grown man to cry and whine. He should really stop that.
Over the weekend we were at lots of family events and every single one served chicken. I could see he was getting a little tired of chicken, but that didn't stop me from baking this chicken up on Monday. I happen to like chicken.
"Whyyyyyyy did you make chickennnnnn?," he whined when I set dinner on the table.
"Whyyyyyyy are you such a big brat?," I whined back.
Then he took a bite of this moist, flavorful, slightly crunchy chicken and he shut right up. This was so flavorful and delicious! The chicken was so juicy and it was super simple to whip up.
Alright, friends. This recipe is easy to the peasy, but I went ahead and created a little video of how I make it anyway. For fun. Because you like videos. And to be honest, they're kind of fun to make! Be sure to subscribe to my YouTube channel for more videos as well!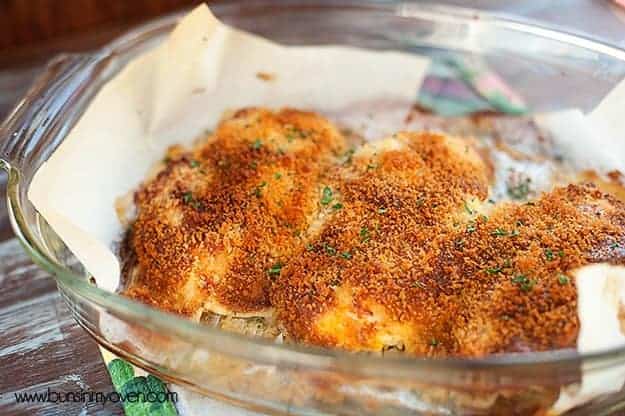 Ranch Cheddar Chicken
One of the easiest chicken recipes and it's always a hit with my family!
Prep5 minutes
Cook25 minutes
Total30 minutes
Ingredients
4 boneless skinless chicken breasts
1/2 cup mayonnaise
2 tablespoons dry ranch dressing seasoning
1/4 cup grated cheddar cheese
1/4 cup panko
cooking spray
Instructions
Preheat the oven to 425 degrees.

Place the chicken in a large baking dish.

In a small bowl, combine the mayonnaise, ranch, and cheddar cheese. Spread on top of the chicken breasts.

Sprinkle the panko on top and spray lightly with cooking spray.

Bake for 25 minutes or until chicken is cooked through.
Nutrition Information:
Serving: 1breast| Calories: 512kcal (26%)| Carbohydrates: 7g (2%)| Protein: 50g (100%)| Fat: 29g (45%)| Saturated Fat: 6g (38%)| Cholesterol: 163mg (54%)| Sodium: 1073mg (47%)| Potassium: 836mg (24%)| Vitamin A: 155IU (3%)| Vitamin C: 2.7mg (3%)| Calcium: 69mg (7%)| Iron: 1.1mg (6%)
Looking for more week night dinner recipes that are sure to be a hit with your family?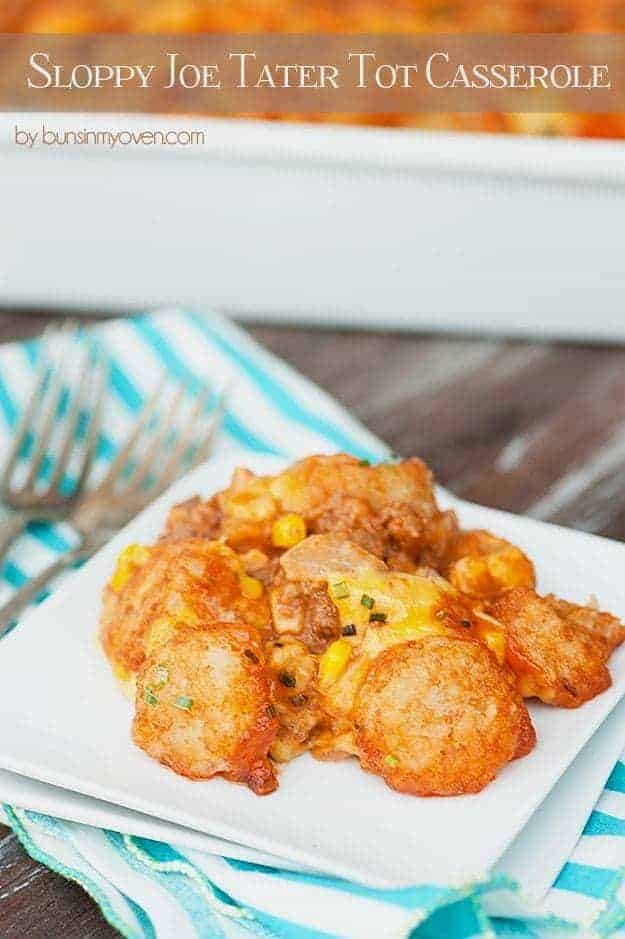 Sloppy Joe Tater Tot Casserole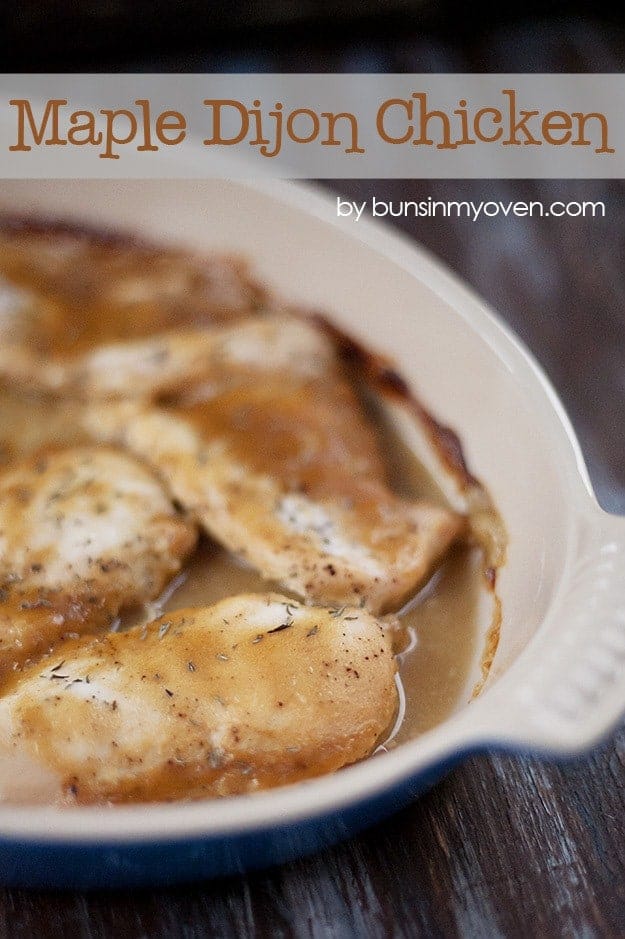 This post may contain affiliate links.