This BAKED RANCH CHICKEN is the simple, easy, and the entire family loves it! It's so moist and has a ton of flavor!

My husband gets grumpy when he goes too long without red meat. He can be such a baby sometimes. 😉
He's the same way about pork…mostly bacon. The man could live on bacon, honestly.
Chicken is probably his least favorite protein, so if I'm going to wow him with a chicken dinner, it has to be GOOD.
Enter this ranch cheddar chicken.
He was a little skeptical the first time I plated it up, but then he took a bite of this moist, flavorful, crispy-topped chicken and he didn't speak again the rest of the meal. He was too busy shoveling it in.
This baked chicken is so moist and flavorful! And it literally could not be easier to make, which makes me love it even more.
Serve it up with my mac and cheese casserole and some sauteed broccoli.
How To Make Baked Ranch Chicken:
This post contains affiliate links. As an Amazon associate and member of other qualifying programs, I earn from qualifying purchases.
Prepare: This is just about the simplest baked chicken recipe there is. Only a few ingredients so it is quick and easy but still very tasty! While your oven is preheating, mix together mayonnaise and ranch seasoning.
Top: Place the chicken breasts into a baking dish, and then spread the ranch and cheese mixture on top of the chicken breasts. Sprinkle panko over the top to make a nice, crispy coating.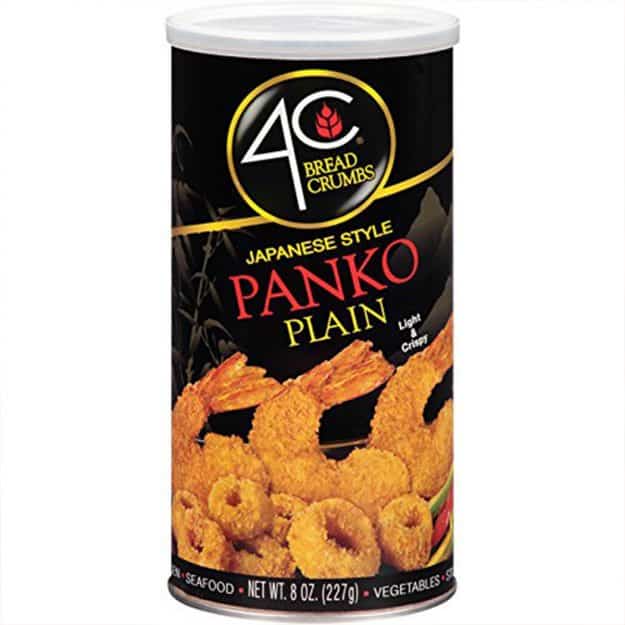 Panko is a Japanese bread crumb that is light, airy, and crispy. It can be found in most any grocery store. We highly recommend using Panko over traditional bread crumbs in any breading recipe where you want a crispy finished product.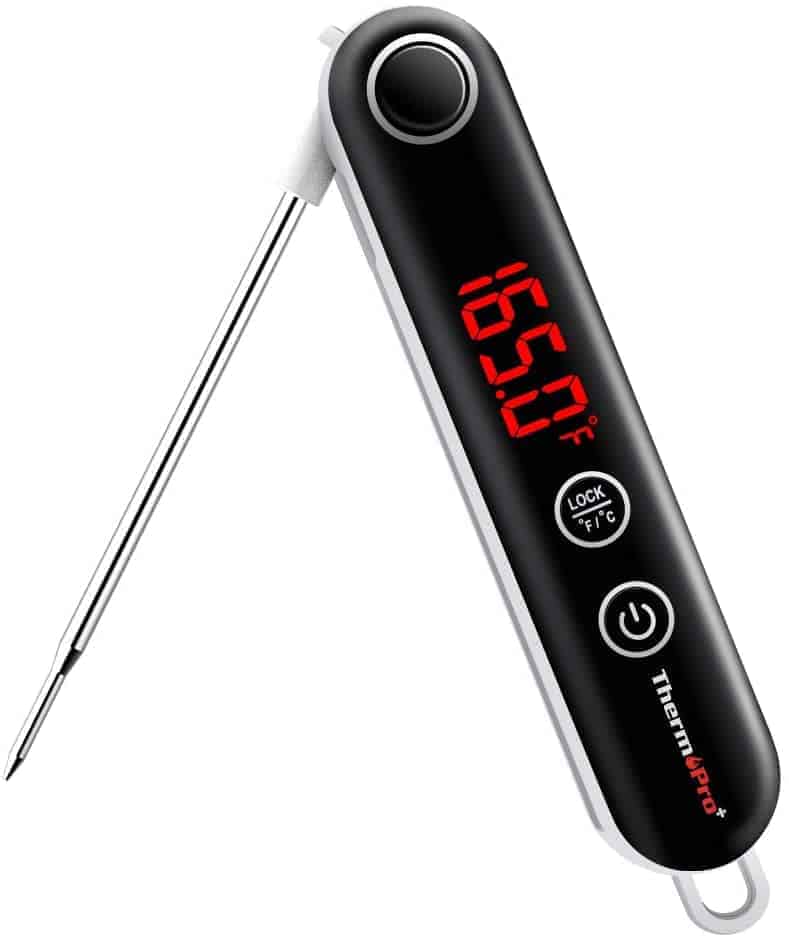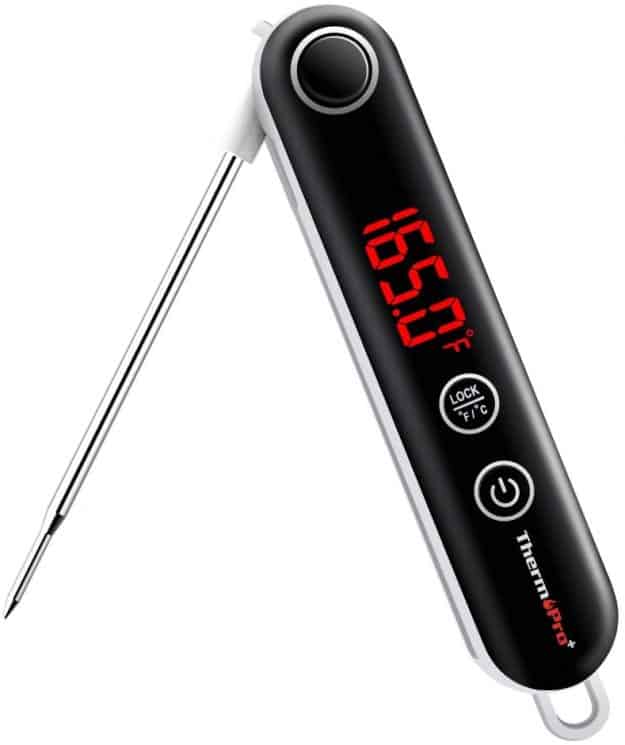 I love using this meat thermometer for making sure the meat is fully cooked! Easy for beginners & absolutely worth the low cost.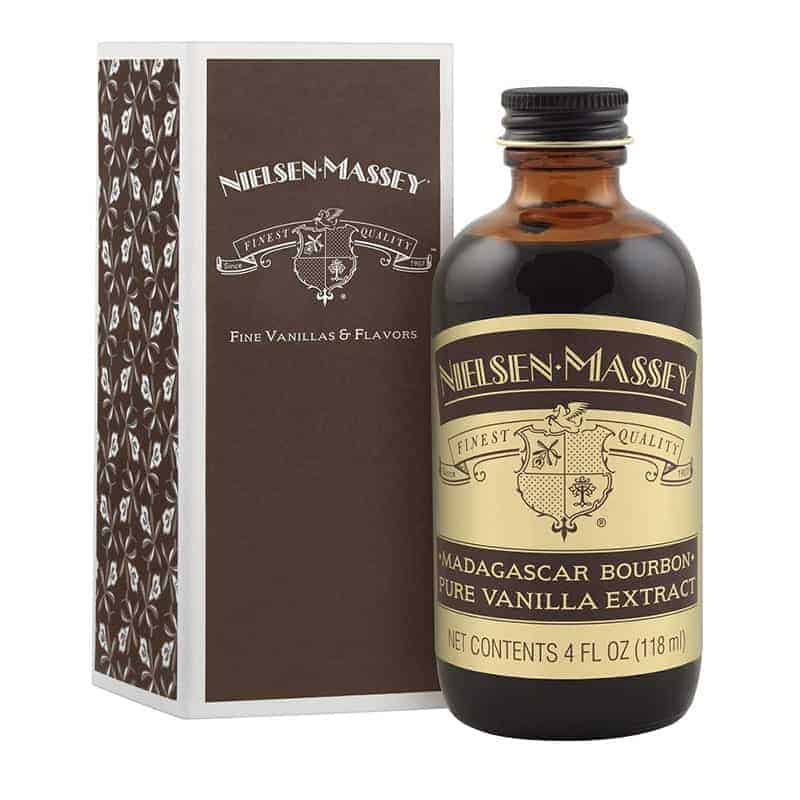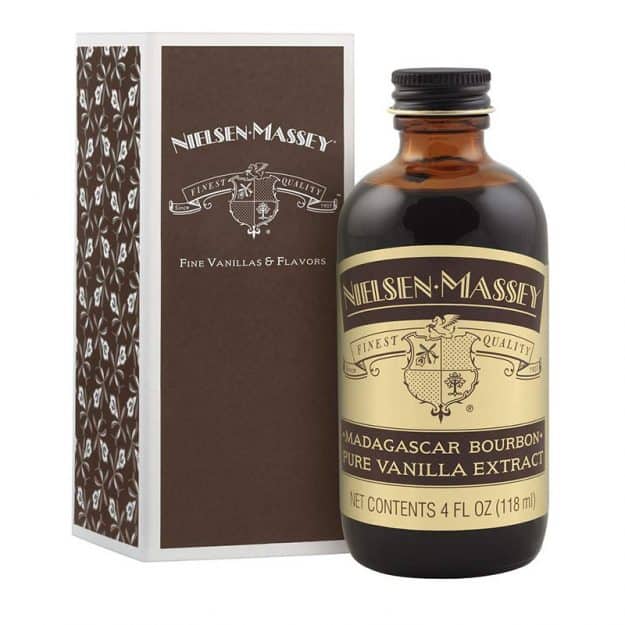 I love using this meat thermometer for making sure the meat is at 165 degrees! Easy for beginners & totally worth the $10 cost!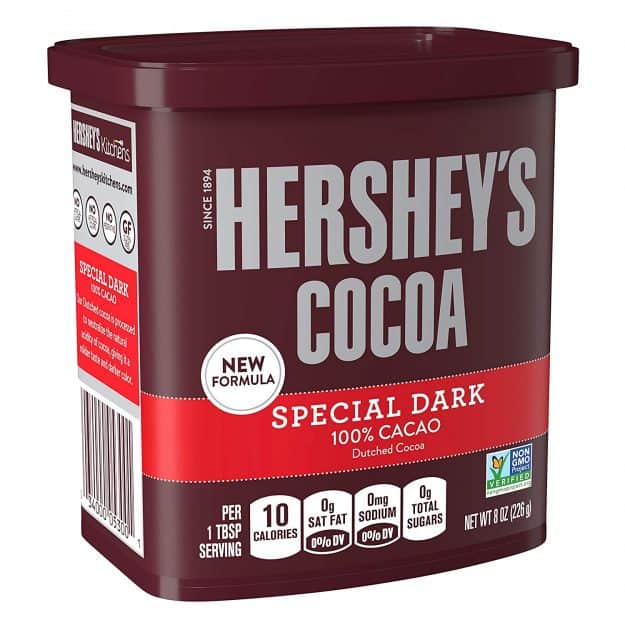 This cocoa powder is Dutch-processed, giving it a rich, deep flavor and color. Hershey's brand is inexpensive and easy to find.
Bake: Spray the tops of the chicken breasts lightly with cooking spray, and then place in the oven and bake for 25 minutes or until the chicken is cooked to 165 degrees and the Panko and cheese is a nice golden brown color. Top with some chopped parsley and serve!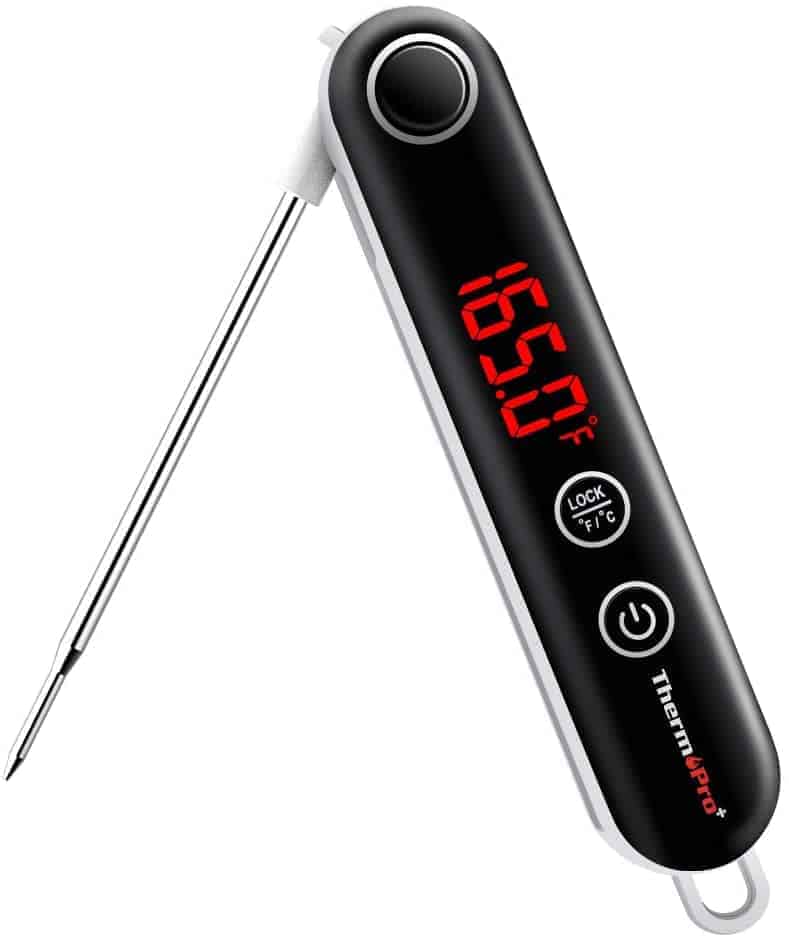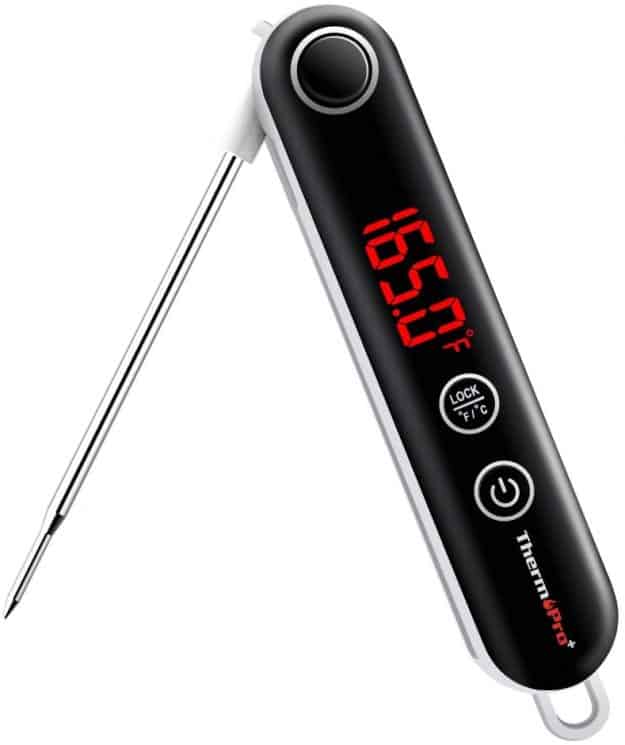 I love using this meat thermometer for making sure the meat is fully cooked! Easy for beginners & absolutely worth the low cost.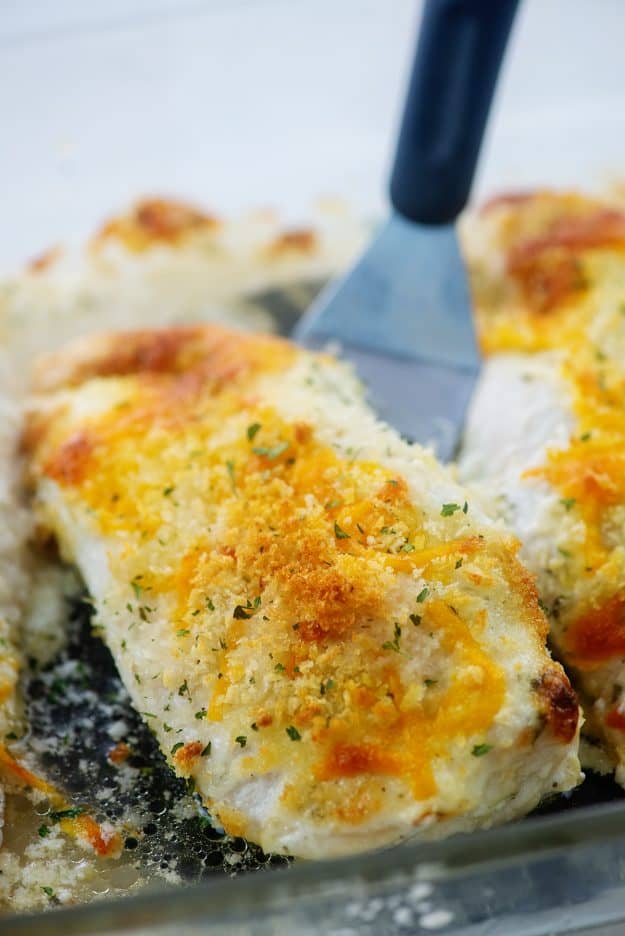 Substitions:
Don't have any Panko? You can use regular breadcrumbs, but they won't be quite as crispy.
Swap the cheddar for any cheese you like. Pepper jack is always a good choice, in my opinion.
Not sure about the mayonnaise? Sour cream should work in place of it.
We haven't tested it, but this recipe should work just as well with chicken thighs.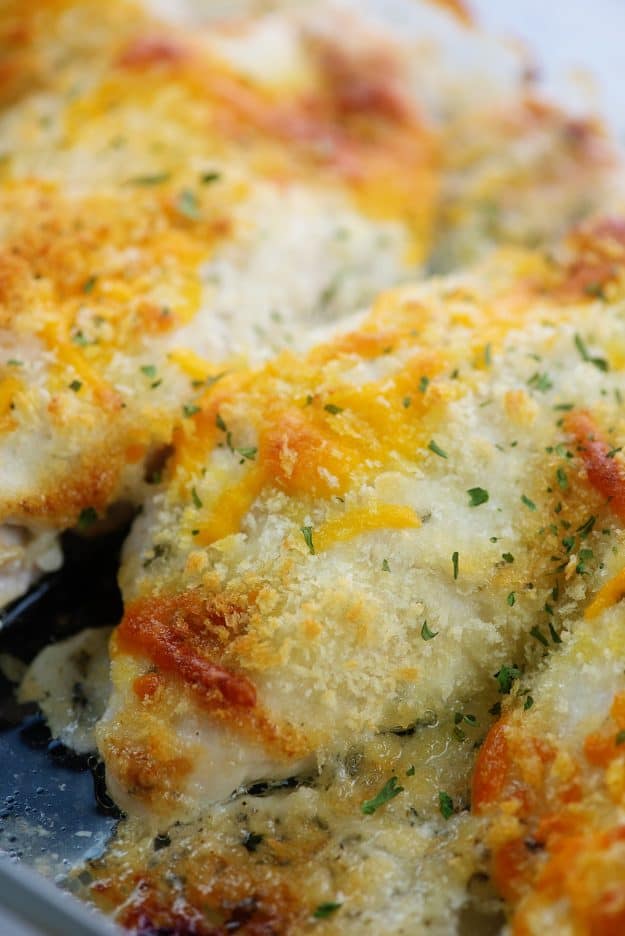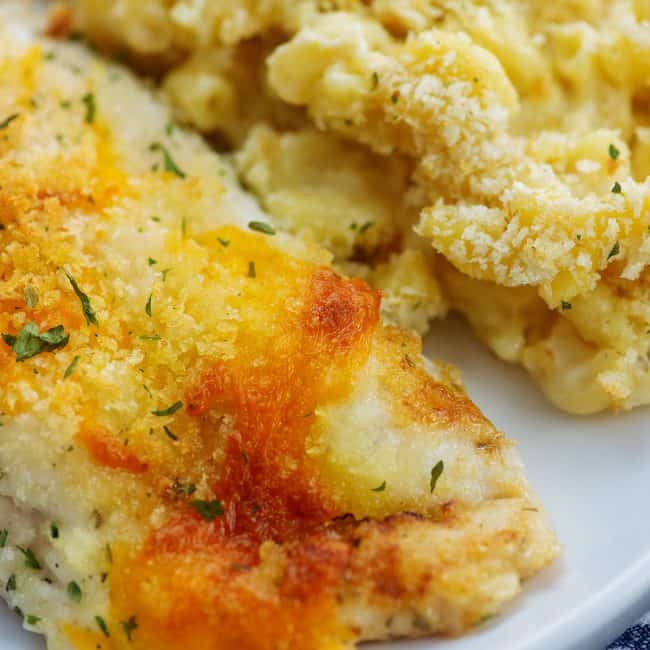 Baked Ranch Chicken
One of the easiest chicken recipes and it's always a hit with my family! The chicken turns out so tender and flavorful with this way of cooking.
Prep5 minutes
Cook25 minutes
Total30 minutes
Ingredients
4 boneless, skinless chicken breasts
1/2 cup mayonnaise
2 tablespoons dry ranch dressing seasoning
1/3 cup shredded cheddar cheese
1/3 cup panko
cooking spray
Instructions
Preheat the oven to 425 degrees.

Place the chicken in a large baking dish.

In a small bowl, combine the mayonnaise, ranch, and cheddar cheese. Spread on top of the chicken breasts.

Sprinkle the panko on top and spray lightly with cooking spray.

Bake for 25 minutes or until chicken is cooked through.
Nutrition Information:
Serving: 1breast| Calories: 527kcal (26%)| Carbohydrates: 8g (3%)| Protein: 51g (102%)| Fat: 30g (46%)| Saturated Fat: 7g (44%)| Cholesterol: 166mg (55%)| Sodium: 1098mg (48%)| Potassium: 855mg (24%)| Fiber: 1g (4%)| Sugar: 1g (1%)| Vitamin A: 180IU (4%)| Vitamin C: 3mg (4%)| Calcium: 88mg (9%)| Iron: 1mg (6%)
This recipe was originally published in July of 2012. It was updated with new photos and video in January 2021.