This is an easy fudge recipe with no thermometer needed. This Oreo Fudge is absolutely loaded with Oreo cookies making a cookies and cream fudge that you won't forget!
I'm going to come right out and admit something. You guys ready for this?
I'm not much of a fudge person.
I know. It's shameful. And kinda weird.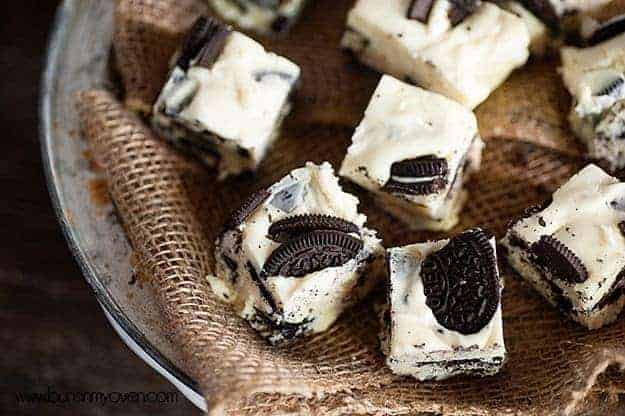 Fudge used to be my favorite thing ever! And then I grew up and decided that I'd rather eat a cookie or inhale a brownie. I'm not sure what happened there.
Anyway, I made fudge. Not for me, but for you! Unfortunately, I ate it all. I mean, I didn't say that I dislike fudge. It's just not my favorite. I'll still totally eat it. Especially when it's thick and easy to make and absolutely, positively filled to the brim with Oreo cookies. I would never turn down cookies and cream flavored anything!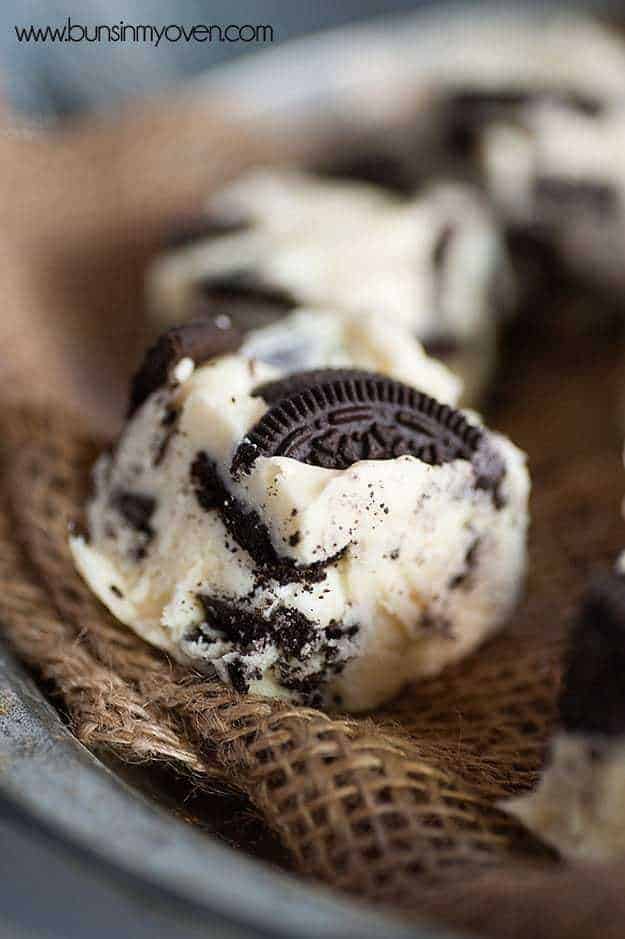 This is very easy, too. There is no thermometer needed! And I'm not using sweetened condensed milk, either. I'm using cream cheese! Weird, I know. But delicious. The white chocolate in this fudge adds to the cookies and cream flavor perfectly! I think you're going to love this one!
This fudge even made it into my Easy Breezy Chicken Squeezy category, which means that it's just about as simple as it gets! I also snuck it into my Buns In My Oven Favorites category, where I only put my absolute all time favorite, best of the best recipes!
Note: I recommend using chopped white chocolate here, but chocolate chips work as well. The chips don't melt as nicely, but they do work!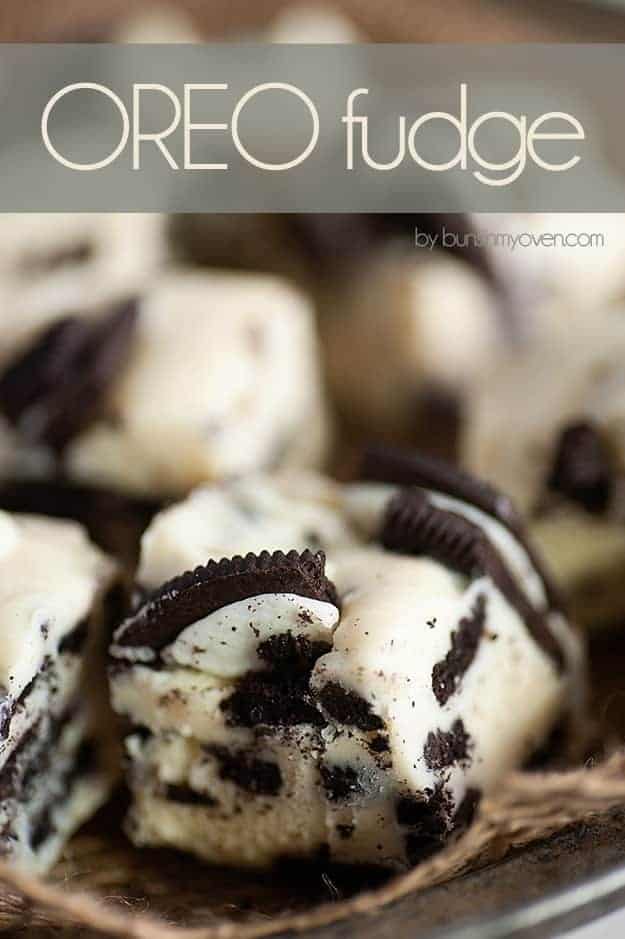 Never miss out on a single recipe! Follow me below:
Facebook | Twitter | Pinterest | Instagram |Google+ | RSS | Email Newsletter
Oreo Fudge
These Salted Chocolate Shortbread Cookies are a great last minute addition to your cookie tray!

Prep10 minutes
Total4 hours 10 minutes
Ingredients
8 ounces cream cheese, room temperature
4 cups confectioners' sugar
1 1/2 teaspoons vanilla extract
15 ounces white chocolate chopped
15 Oreo cookies broken into chunks
Instructions
In the bowl of your mixer, beat cream cheese, sugar, and vanilla until smooth and no lumps remain.

In the top of a double boiler (or just a glass bowl set over a pot) over lightly simmering water, heat white chocolate, stirring until melted and smooth.

Stir the melted white chocolate and 3/4 of the Oreo cookies into the cream cheese mixture.

Spread into a parchment lined 8x8 baking dish. Press the remaining cookies into the top of the fudge to make it look pretty.

Chill in the fridge for at least 4 hours before cutting.

Cut into 1-inch squares (or smaller - this stuff is rich!) and serve!
Nutrition Information:
Calories: 289kcal (14%)| Carbohydrates: 43g (14%)| Protein: 2g (4%)| Fat: 12g (18%)| Saturated Fat: 6g (38%)| Cholesterol: 16mg (5%)| Sodium: 97mg (4%)| Potassium: 95mg (3%)| Sugar: 40g (44%)| Vitamin A: 160IU (3%)| Vitamin C: 0.1mg| Calcium: 55mg (6%)| Iron: 0.9mg (5%)
Looking for more Oreo cookie recipes?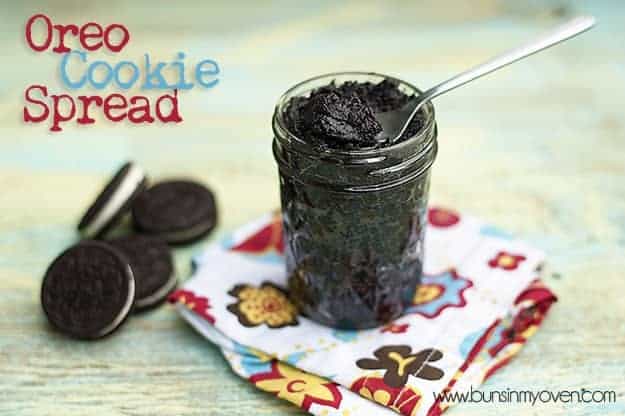 Try this Oreo Spread! It's like Biscoff, but made out of Oreo cookies!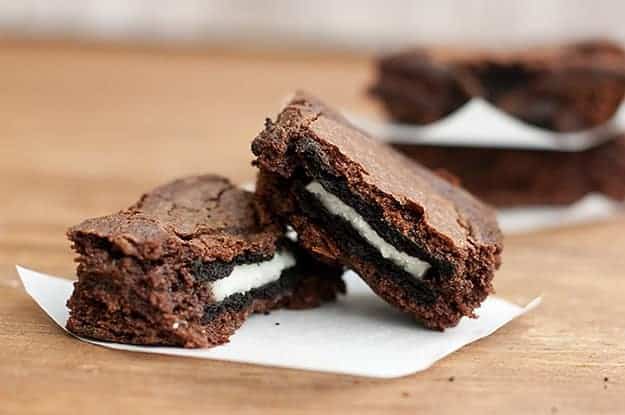 I can never have too many of these Hot Fudge Sundae Oreo Brownies! Ice cream gets baked right into the brownie batter!
Not a fan of packaged cookies? Try making your own with this recipe for Homemade Oreo Cookies!