These SAUSAGE STUFFED MUSHROOMS are made in the air fryer, so they're quick, simple, and tasty. They make a great appetizer or snack!
Looking for an elegant appetizer this holiday season?
These sausage stuffed mushrooms are the perfect choice!
The mushrooms are stuffed with a mixture of cream cheese and sausage and then cooked in the air fryer.
We love this recipe because it saves the oven space for other dishes, it's quick to throw together, and everyone absolutely raves about these stuffed mushrooms!
We never have any leftovers and I'm often asked for the recipe!
The cream cheese and sausage pair so well together with the mushrooms.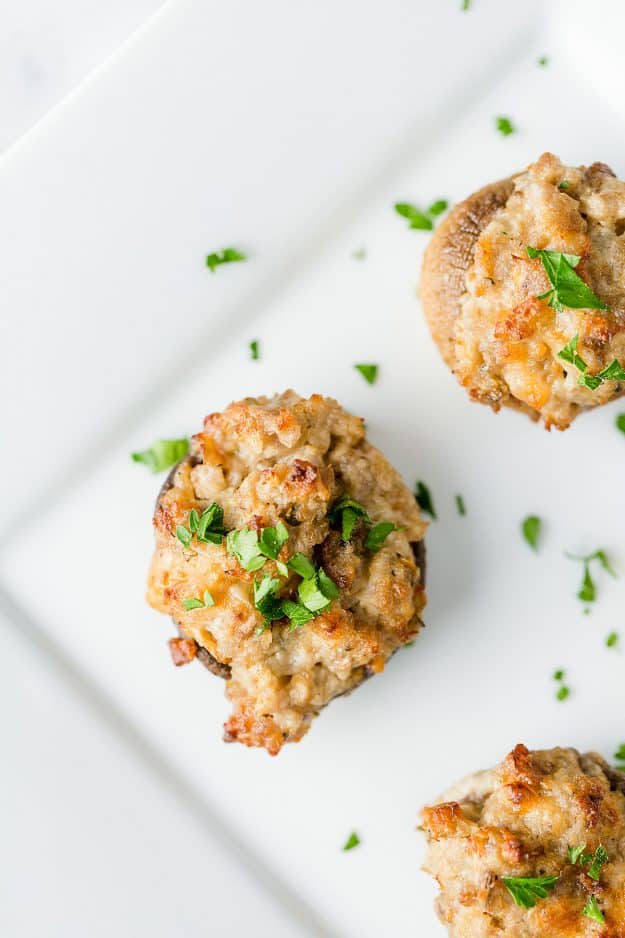 Recipe:
You can find this recipe on our new site featuring only air fryer recipes! Grab the recipe for sausage stuffed mushrooms and enjoy!
No Air Fryer?
No problem! Go to the link above for the recipe, but instead of air frying, place the stuffed mushrooms on a baking sheet and bake at 375 degrees for 25 minutes. Easy peasy!