It's beyond simple and so quick to make BRATS IN THE AIR FRYER! With less than 5 minutes of prep work and no need to fire up the grill, these make the perfect lunch any time of the year. Plus, we drizzle them with an easy beer cheese sauce before serving!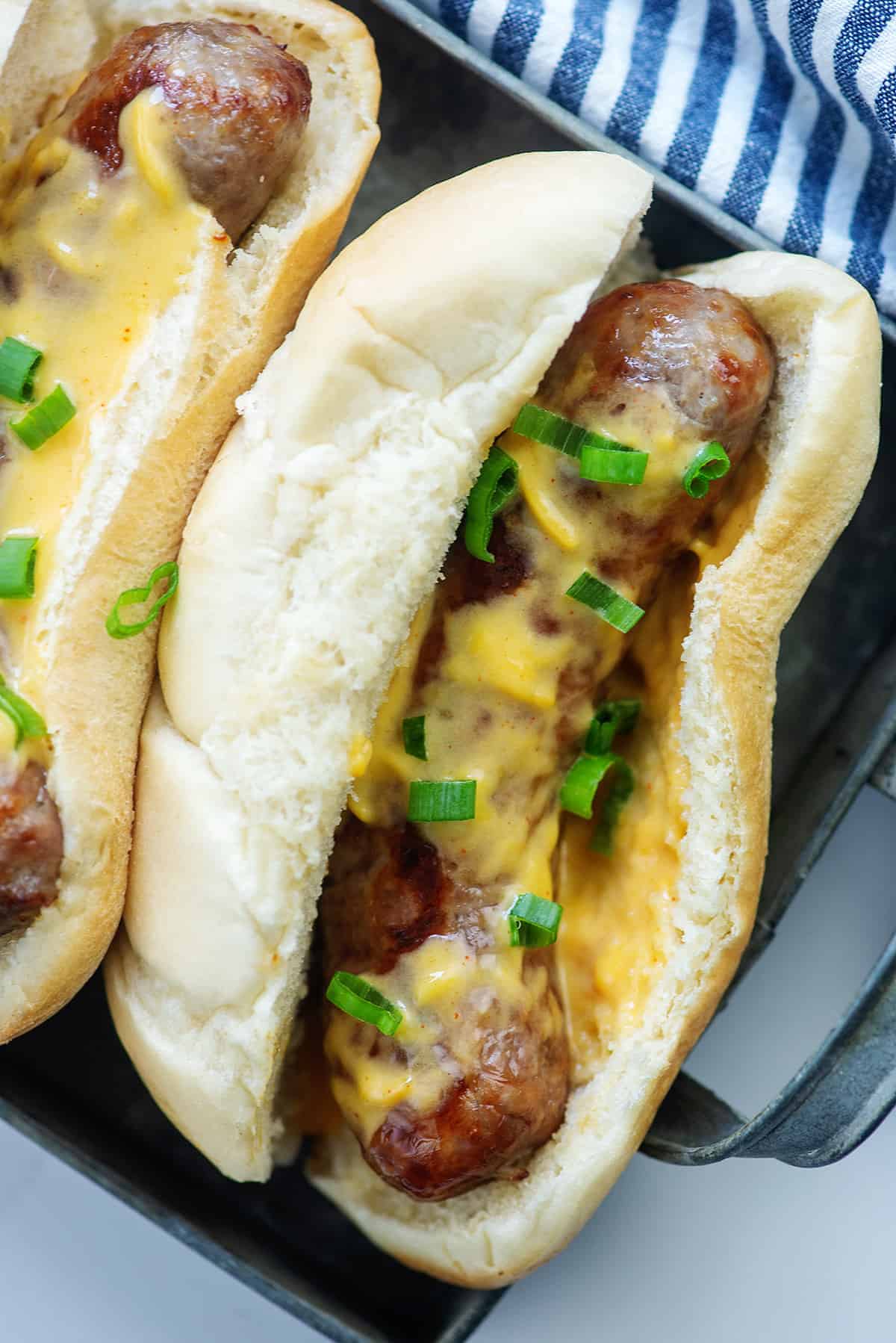 Alright, I'll be the first to admit it…when I'm grilling hot dogs, it's usually because they're easy peasy. So, when my husband or son comes along and requests a brat instead of a dog, I get a wee bit annoyed.
I don't think they realize that brats take so much longer and often require a bit of prep work, like boiling the brats with onions and beer.
I would often resort to the packaged of precooked brats that you just toss on the grill like a hot dog. <– Works in a pinch, but no where near as good as a fresh cooked brat!
Then we discovered brats in the air fryer and those are even easier than the precooked brats on the grill…you literally just toss them in your air fryer, turn it on, and wait a bit. I love recipes like this!
Don't worry either…you're not giving up any of that grilled flavor…these get that crispy, roasty skin on the outside and they're perfectly cooked and juicy on the inside. This has been dubbed the BEST way to cook brats by my family!
Air Fryer Brats Recipe:
We shared this recipe over on AirFried.com, our sister site dedicated to our best recipes using our favorite kitchen appliance!
Grab the recipe for Air Fryer Brats and the delicious, creamy beer cheese sauce that we drizzle on top by clicking that link.