These Air Fryer Boneless Pork Chops turn out tender and juicy every time. Seasoned with a simple blend of spices and cooked in just 10 minutes!
I have to admit it…I used to think that I hated pork chops! Dry and tough and usually bland – they were are a hard no from me.
But my husband loves pork so I persevered and learned how to cook a properly juicy and tender pork chop and now we eat them at least once per week!
Pretty sure that air fryer pork chops are one of my favorites, because they cook so quickly with no babysitting and they turn out so tender and moist every time!
What We Love About This Recipe:
Just 5 ingredients and 10 minutes to cook, these air fryer pork chops turn out tender and flavorful every time.
The air fryer is a breeze to clean up and once you've tossed in your pork chops, you can ignore them and focus on the rest of your dinner.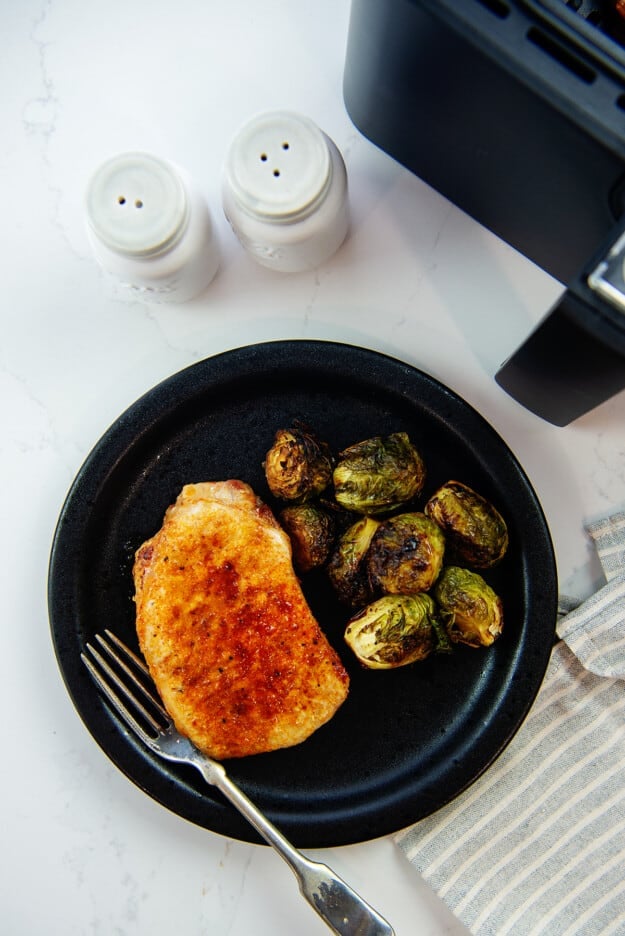 Get The Recipe:
We shared this recipe over on AirFried.com, our sister site dedicated to air fryer recipes!
Grab the recipe for Air Fryer Boneless Pork Chops and enjoy!
Be sure to poke around, sign up for free recipes via email, and stay awhile. We'd love for you to check out some of our favorite air fryer recipes.