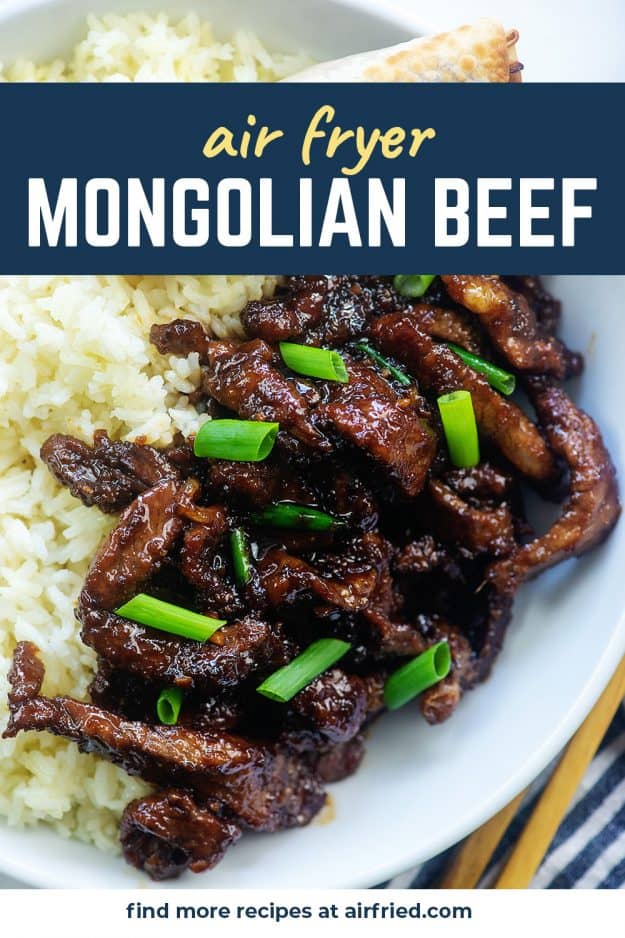 Mongolian beef is a family favorite in my house!
Crispy strips of fried beef – tender on the inside, crispy on the outside.
A sweet, savory sauce that has big, bold flavors.
What is not to love about this dish?
Well, actually, if you've ever made it at home, I can answer what's not to love about it: frying the beef and then dealing with the clean up.
But, thanks to the air fryer, Mongolian Beef just got a whole lot simpler!
You still get that crispy beef, you just don't have to worry about the mess (and smell!) of hot oil on your stove!
I shared this recipe over on our new blog, AirFried.com.
Go grab the Easy Mongolian Beef Recipe and enjoy!
(While you're there, check out the air fryer donuts. They're dangerously easy – we've had donuts for breakfast three times this week. )